25Uploads
2k+Views
425Downloads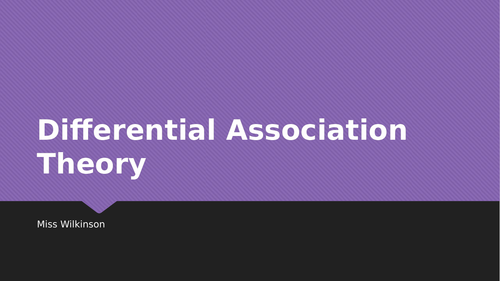 Full lesson on Differential Association Theory (part of the AQA A-Level Psychology - Forensic Psychology Unit). Worksheet included.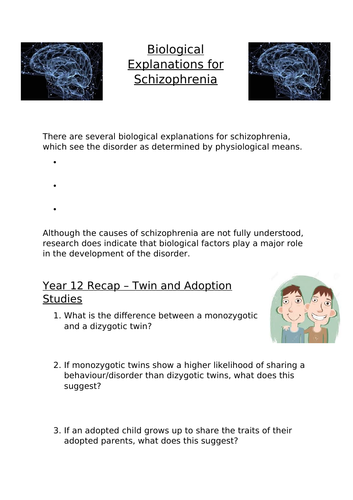 TWO full lessons on the Biological Explanations for Schizophrenia (AQA A-Level) Covers description and evaluation for: Genetics Dopamine Hypothesis Neural correlations Year 12 recap on relevent areas Includes PowerPoint and all resources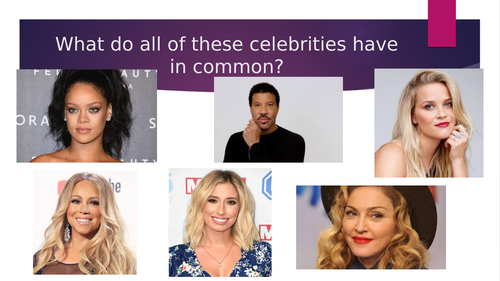 Full lesson on Domestic Violence (part of the Families and Households module in AQA A-Level Sociology). I covered this over two 45 minute lessons but can be adapted to make it slightly longer/shorter. Includes work booklet for students to complete throughout lesson(s) (including challenge/extension questions). Lesson involves: Video clips Real-life examples of domestic violence (e.g. Rihanna and Chris Brown) Ample opportunities for class discussions The explanations for domestic violence and the evaluations for these Short exam question A homework task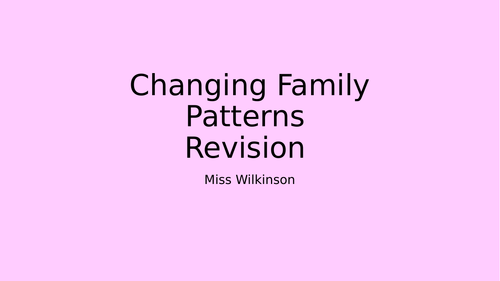 Full lesson on Changing Family Patterns - revision Worksheets and exam questions included Part of the AQA Families and Households Unit - A-Level Sociology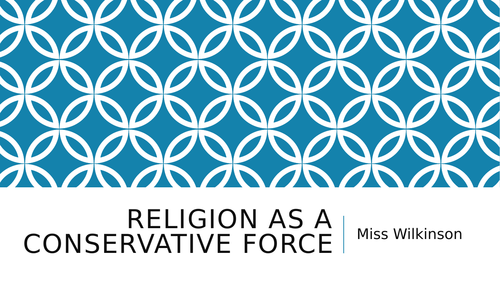 Full lesson on Religion as a Conservative Force (part of the Beliefs module in AQA A-Level Sociology) Lesson includes: Quick recap on Feminist theory of Religion Ample opportunity for class discussion All key theory/information Video clips Challenge/extension questions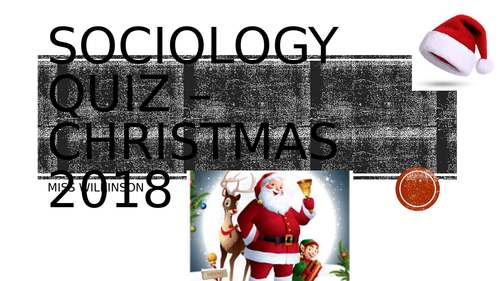 Sociology Christmas Quiz - Covering the Families and Households Unit including Childhood, Demography, Family Policy and perspectives on the family.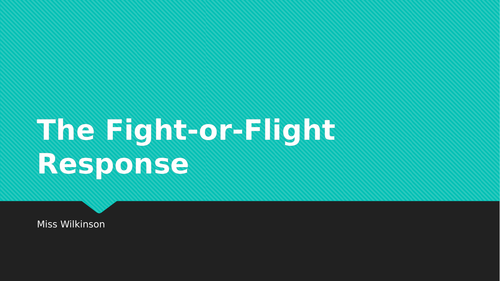 Full lesson on the Fight or Flight Response (AQA A-Level Psychology - Biopsychology) All worksheets included. This lesson includes challenge/extension questions, video clips and homework (exam questions).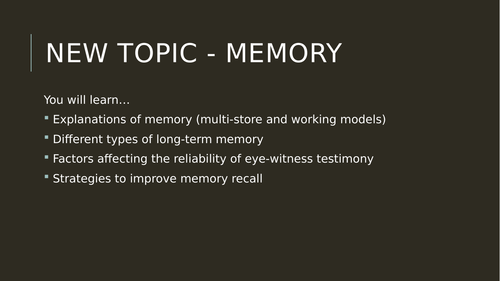 Four lessons covering the entirety of the Multi-Store Model of Memory. Lesson One - Introduction to model and Sensory Register Lesson Two - Short-Term Memory Lesson Three - Long-Term Memory and Evaluation Lesson Four - Revision Some of these lessons also include a work booklet for students to write on throughout the lesson. These lessons include homework tasks, video clips, exam questions, ample opportunity for class discussions and challenge/extension questions.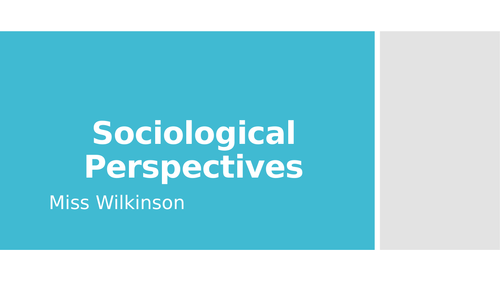 Fun revision lesson helping students recap Functionalist, Feminism, Marxism and the New Right. Whiteboards and pens are required for this lesson.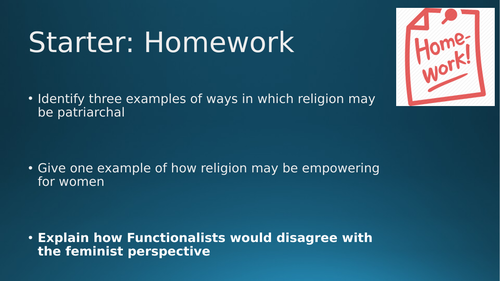 Full lesson on the Postmodern Theory of Religion (AQA A-Level Sociology) Includes all resources and video links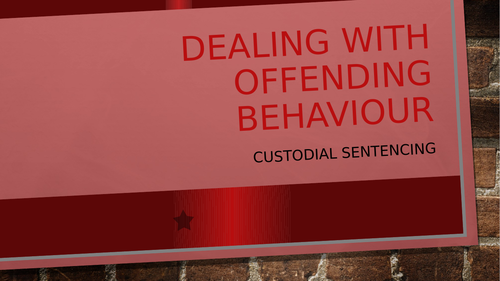 Full lesson on the Aims of Custodial Sentencing - Dealing with Offending Behaviour This is part of AQA A-Level Psychology - Forensics Lesson includes: Ample opportunity for class discussion Video clips Work booklet for students to work through Challenge/extension questions Short exam questions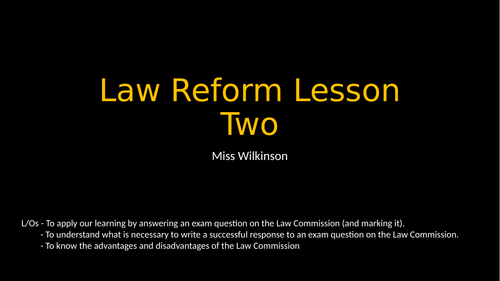 Three full lessons covering the Law Reform (Law Commission) module for OCR A-Level Law. All PowerPoints and worksheets included. Challenge/extension questions, homework tasks, exam questions, video clips also all included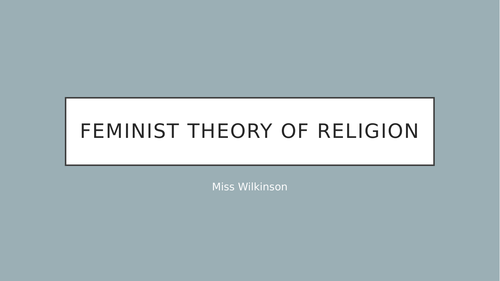 Whole lesson on the Feminist Theory of Religion (part of the Beliefs module in AQA A-Level Sociology) Lesson involves: Article for students to read and discuss Ample opportunity for class discussions Key Sociologists/theory Video clip Challenge/extension questions Homework task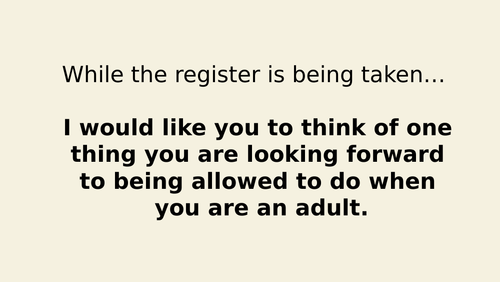 Full lesson on Adult Baptism. This was delivered to two year 7 classes (a higher ability and a lower ability group). Resources/powerpoint have been differentiated accordingly. All resources are attached excluding video which can easily be accessed on Youtube.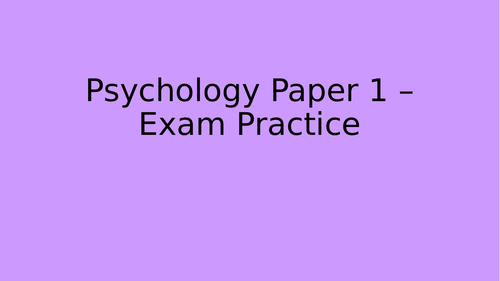 A PowerPoint jam packed full of past paper questions, mark schemes and MODEL ANSWERS for all paper 1 and paper 2 topics. A model answer (and breakdown of marks) is provided for each question.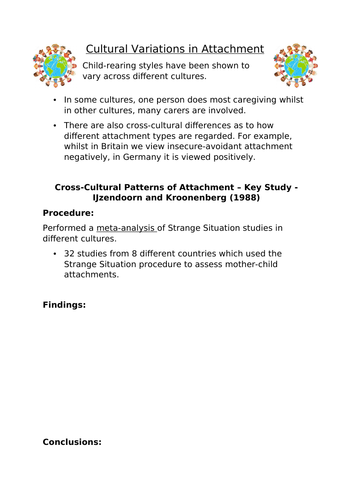 Full lesson on Cultural Variations in Attachment (AQA A-Level Psychology) Includes all resources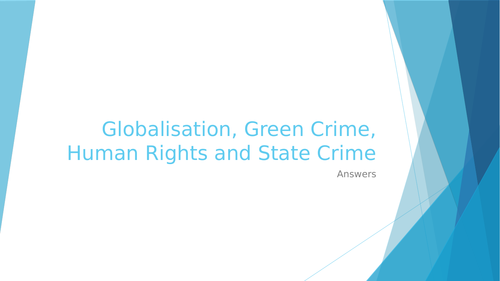 Worksheet helping students recap the key sociologists for Globalisation, Green Crime, Human Rights and State Crime (part of AQA A-Level Sociology - Crime and Deviance) Includes PowerPoint with answers Full revision lesson on the Domestic Division of Labour - part of the Families and Households Unit (AQA A-Level Sociology) Includes exam questions and challenge/extension questions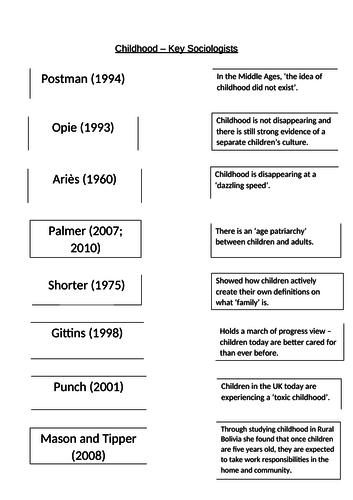 Worksheet helping students recap the key sociologists in the Childhood Unit (part of AQA Families and Households - A-Level Sociology) Answers included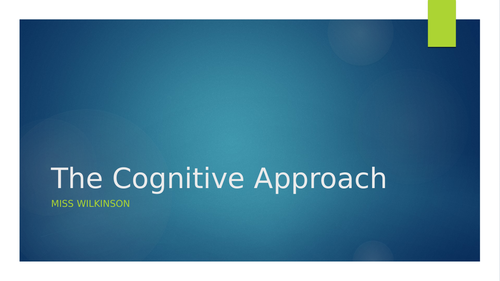 Introductory first lesson to the Cognitive Approach (part of AQA A-Level Psychology - Approaches Unit) Does not include evaluation of the approach. Includes: Bartlett's War of the Ghosts The Role of Schemas Computer model Information-Processing model Work booklet included