Mister Harms
All things Social Studies...and some other fun stuff!
24Uploads
8k+Views
342Downloads
All things Social Studies...and some other fun stuff!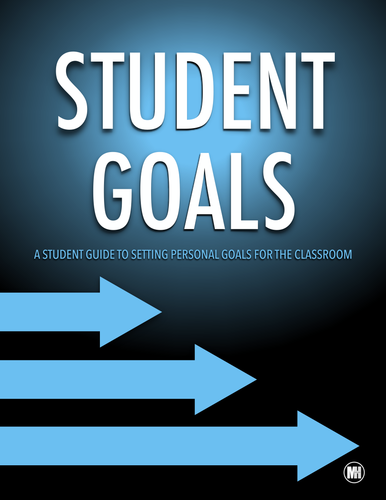 Overview From leadership gurus to accomplished CEO's, setting goals is a proven lifestyle practice of the most successful. If you don't know where you want to go, how can you even get there? If you don't know where the target is, how do you know where to aim? This concept is true for student achievement as well. As teachers, we are always looking to help our students maximize their potential and this STUDENT GOALS resource will bring the proven goal setting process into the classroom. What's Included? Students will take initiative in their own goal setting by completing the given goals worksheet. Once completed, you the teacher will now have a platform to discuss with the student their goals for the class and the appropriate target to aim for. This Student Goals resource includes two different versions. One version has pre-made questions such as "What grade do I want to achieve in this class?" The second version is an open template with four slots for you or your students to create custom goals. Use whichever version fits your needs best. I like to use this resource at the start of my classes as students have the best intentions during the first days of any course. I know this will be a great accountability resource to help keep your students motivated, participating, and achieving their highest potential. I find that students who take ownership in drafting and signing their own goals, will perform at a greater level than a teacher just telling them to do better. I am excited for your students to grow in their potential with this STUDENT GOALS resource!