68Uploads
179k+Views
83k+Downloads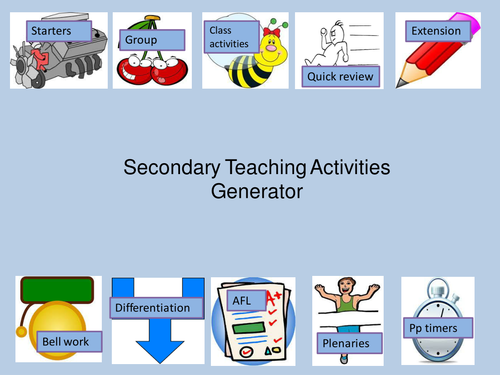 slides that can be used to add into your own files with generic activities. different sections such as starters, bell activities, class activities, paired activities, differentiation, extension, afl and quick mini plenaries. There is also power point slides with countdown timers for 1-5min, 10, 15, 20, 25 min timers. Over 100 slides. **All are hyperlinked together so you can navigate between different activities. 90 simple activities included in the slides. Most require no planning and a few require a little editing to put your own topic or questions in. ** hyperlinks don't require control + click, you need to be in slideshow mode and just click on the word to move to the appropriate page - in response to the first review**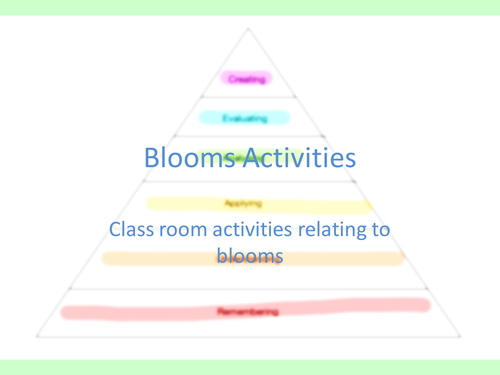 a set of slides that can be added into your own lessons to aid differentiation in lessons The six updated areas have six tasks attached to them. These slides can be slightly adapted in a minimal amount of time to fit to the lesson. A few require a little forward planning but nothing more than a quick five minutes.
a set of generic ideas to get engagement from your class. some do require a lot of planning and some require very little. There is a template with some of the scaffolds to help with differentiation and time saving.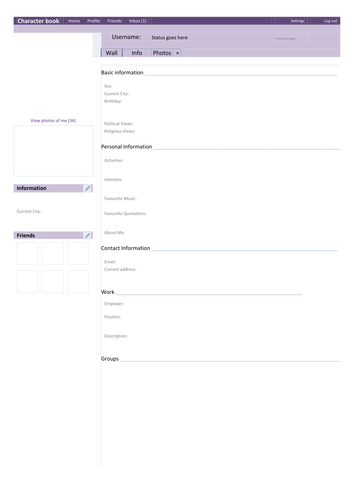 Ideas and activities for lessons. they are all my resources that I have put on her individually in one at a combined price. there are two or so activities that overlap.
add your objectives/outcomes to the text box or spercific questions for the students and they answer. you can collect it in and use it to inform your planning for next lesson. great to asses progress in the lesson and students to self asses their progress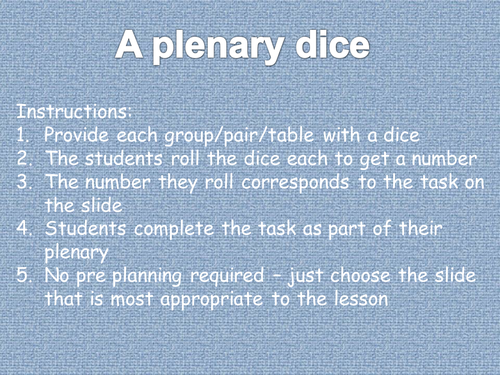 This is a 6 page power point with each slide being a mat that can be printed or shown in lessons to sum up the learning. You will need a dice per group/pair. 6 tasks on each slide. slide one - summary/knowledge tasks slide two -number tasks based on consolidating the learning Slide 3 - drawing tasks slide 4 - writing tasks slide 5 - creating a learning task for the lesson slide 6 - helping others task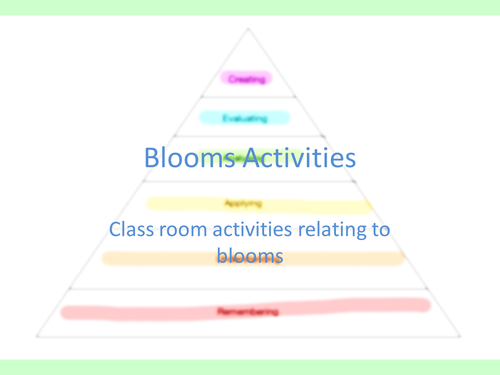 a collection of ideas and templates to make lessons more engaging and interesting. most require little planning and have slides or documents that can be adapted and added into different material. some require a little more planning but really are great.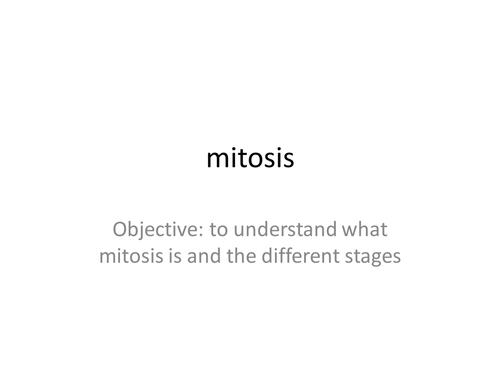 a complete lesson on a power point. video clip from you tube to answer questions from and then students model the process in modelling clay on a sheet. an exam question to finish which can be peer assessed or self assessed. very straightforward. students could be given the choice to draw or make the pictures.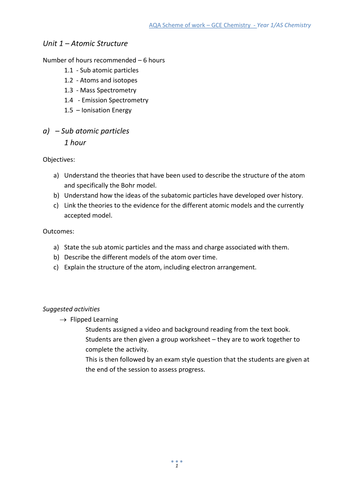 Complete unit 1 - atomic structure for AQA but could be used for other exam boards. Based on the flipped learning approach - the students do the learning before the lesson and then perform consolidation in the lesson along with exam style questions to assess progress. Includes the lesson plan for each lesson, links and video links, suggested activities for before and during the lesson and then exam style questions for each lesson. Suitable for y1 A level or the AS course. There is no prescribed practical as there is none in unit 1. There are textbook references to advanced chemistry for you with questions given from the textbook that fit with the lesson subject.
**Link updated** A good programme that is free. It makes puzzels for any subjects although it is designed for maths mainly. I use it for key terms and definition matching in science throughout my teaching. I do have some science files but cant upload them on here so contact me if you would like them.
Four puzzles I have made for science such as fuels, electromagnetic radiation, metal reactions and photosynthesis. There is also a link to the software that you need to down load to acess. It is free!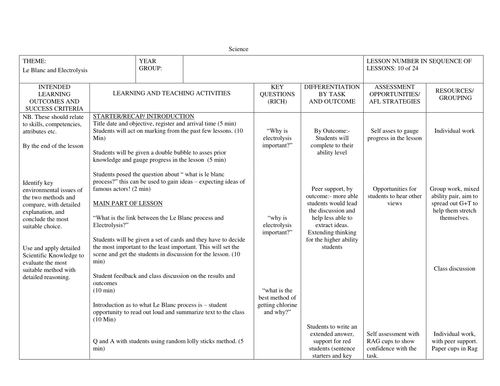 A lesson based on the Le Blanc Process and chlorine production. More based around evaluating the process and envrionmental impact. Full lesson plans and resources are there. Was intended for a double lesson but could be split into two.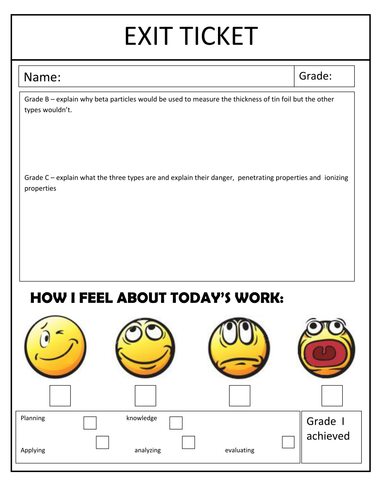 an hour lesson on types of radiation, properties and introduction to uses - more about applying what they have learnt to situations. \n\nyou will need to find a quiz off here for the types but there are lots to choose from.\nThe summary sheet was a table off the board with column headings: particle type, stucture, penetration power, ionisation power.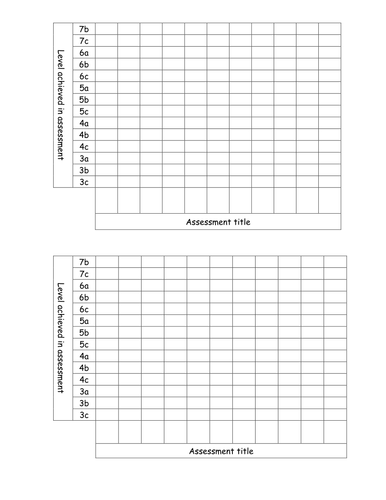 a graph that I use to stick in the front of students books and whenever they do a summertive assesment or task that provides them with information on their achievement they fill in a bar on the graph. In my books I get the students to draw a thick black line on the graph where their target is so they can see quickly if they are on at or above the target.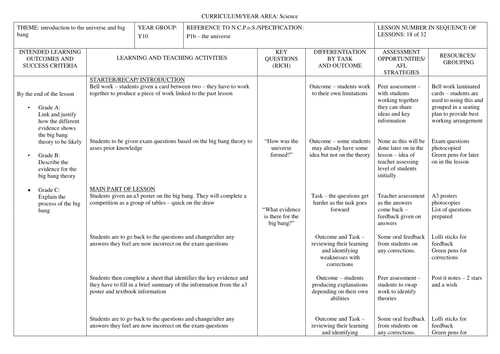 A full lesson with plan on the big bang, what it is and the evidence behind it. \n\nAll the resources are there - some have been taken from here and adapted to create a full hours lesson.\n\nI used the collins set of textbook for the market place style activity.\n\nThe questions for quick on the draw were 1-8 from the poster question sheet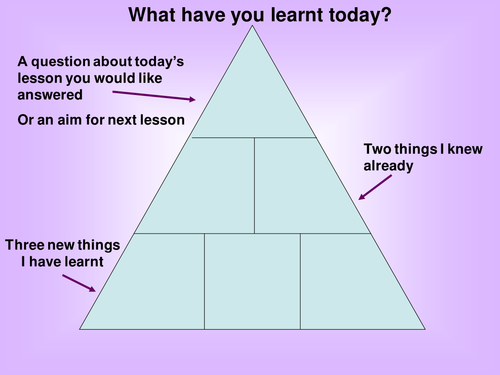 For threats to the earth topic. Complete lesson that was done for an interview that was 30 min long. This could be adapted though to fill a full 50 -60 min as there are opportunities for it to be adapted to enable the students to do more tries and complete a graph on paper rather than a class graph only.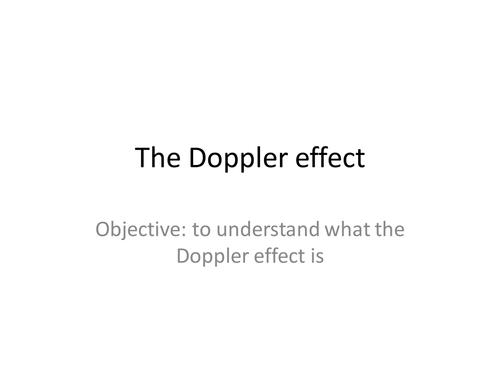 An independent learning lesson on the Doppler effect, what it is and how it relates to sound. the power point contains the basic lesson and links to YouTube for the big bang theory and a little explanation clip.\nI printed out the information cards and placed them around the room for students to collect the information from. \nThe students then were responsible for their learning and collecting the information from around the room.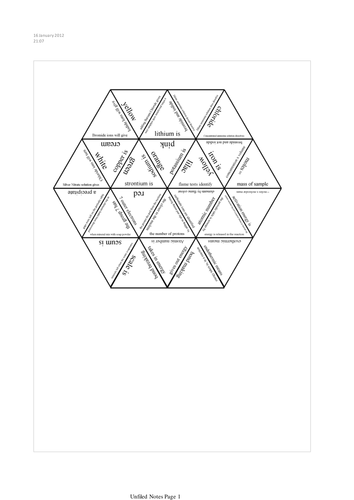 A tarsia puzzle for AQA unit three with the main key points. Useful as a revision tool.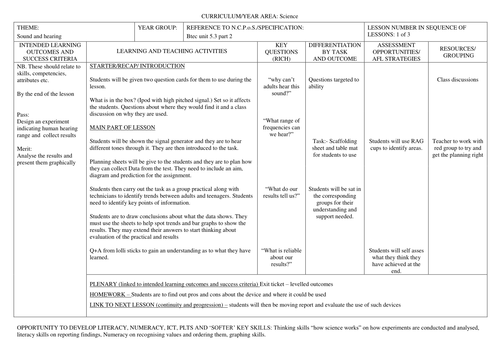 a lesson based around hearing ranges relevent to the 'mosquito' device and how it works. You need a signal generator and a speaker or download a free app on the iphone/pod/pad. if you have clip bank there are some good news clips about it you can use. It is based for a btec lesson but the outcomes on the plan and exit ticket can be changed to GCSE grades.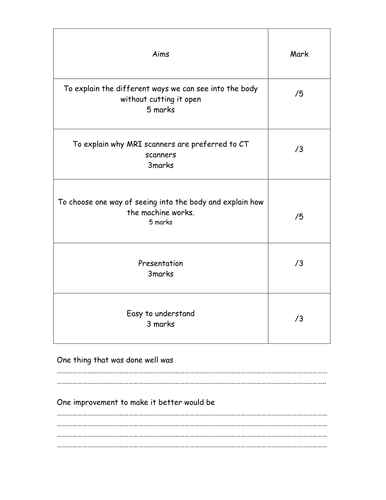 A marking grid for self or peer assesment for students. It should be used to help them understand what they need to know about ways the medical proffesion can see into the body without invasive surgery. Marks on the grid are guidlines to how many points are needed for each section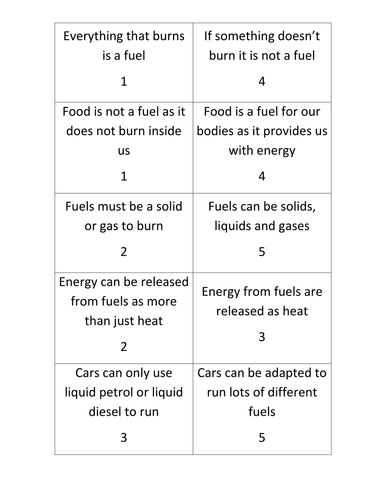 This is a 30 min lesson that could be easily extended to a full lesson with class feedback and other activities linking energy transfer in a real situation. I did 3 demos of fuels so students could see that not all fuels are traditionally though of as fuels. the demos were blowing custard powder/icing sugar into a bunsen, whoosh bottle (big water cooler bottle with a small amount of ethanol and ignite it - it looks like an upside down rocket) and methane bubbles. It really engaged them and they really enjoyed putting ideas about the true or false cards.