Miss B's Music's Shop
Music Resources for Instrumental & Vocal Learning, alongside Whole Class + Singing Assemblies
45Uploads
789Views
74Downloads
Music Resources for Instrumental & Vocal Learning, alongside Whole Class + Singing Assemblies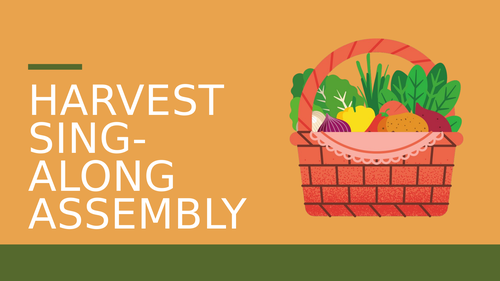 Sing along harvest festival assembly - includes the following songs: Oats and Beans and Barley Grow Big Red Combine Harvester (copyright Nikki Davies - linked in powerpoint so backing track can be purchased if using for performance) Cauliflowers Fluffy (Paintbox)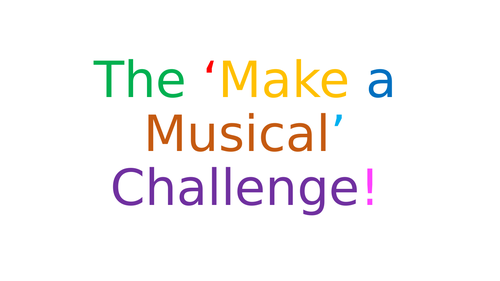 An activity for students to create their own short musical. Would be useful as a starter, or ice breaker activity.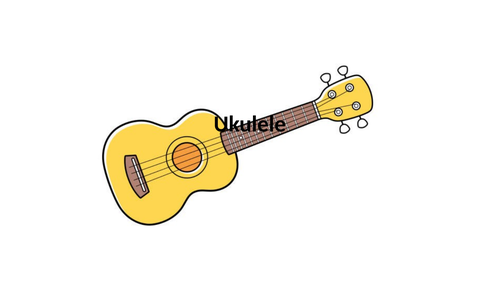 A set of short, ukulele lessons on a powerpoint that can be delivered as a whole class actvitiy/ whole class learning exercise.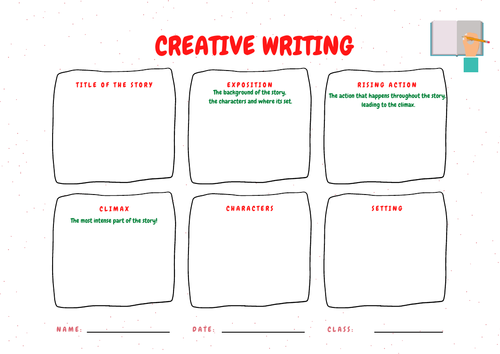 Creative Writing Template - created for writing short stories or scripts, exploring the different sections of a narrative.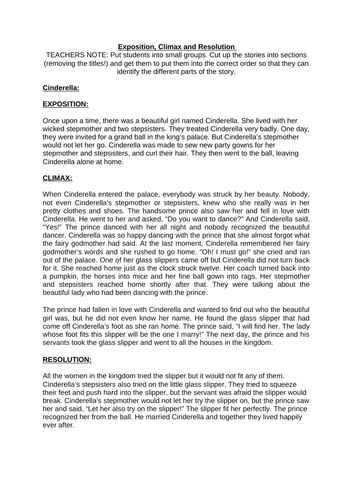 A series of short traditional fairy stories/traditional tales split into Exposition, Resolution and Climax. Teachers remove the titles, cut them up and see if students can put them in the correct order.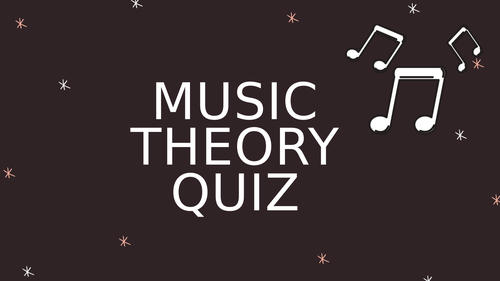 Music Theory Quiz Round One: Yes or No Round Two: Multiple Choice Round Three: Fill in the blanks Round Four: Quick Fire!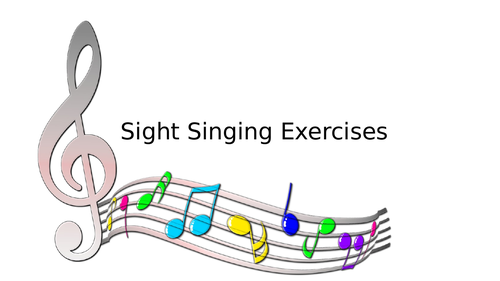 Sight Singing Exercises - designed for beginner singers (Initial-Grade 2) to learn about recognising intervals.
Introducing Music Notation Worksheet: Lines and Spaces Rhymes for remembering lines and spaces.
Music Theory Bundle! Usually £1 a sheet, get the bundle for £6! How long are the notes? Music Notation Musical Key Words Musical Maths Note Values Rests Stave Notation Time Signatures All sheets are avaliable individually on my store.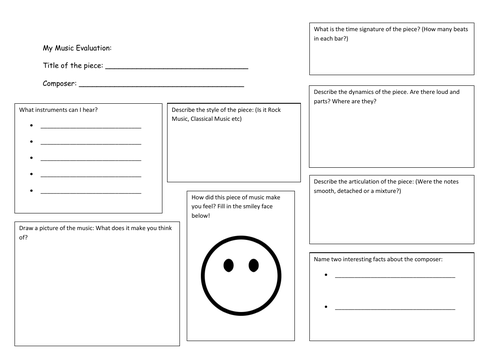 Music Listening/Evaluation Activity for use in Primary/Secondary Music lessons.
Levels of understanding assessment cards when performing a piece (ranging from 0-4)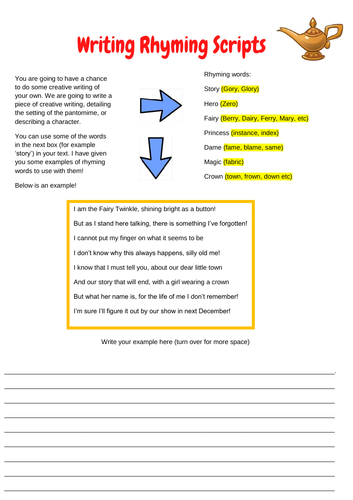 Worksheet from a pantomime project - looking at writing rhyming scripts.
Level of understanding (0-4) assessment cards based on playing scales in instrumental lessons.
Introduction to Stave Notation Worksheet: Treble Clef Bass Clef Bar Lines Double Bar Lines Activities.
4 Part Recorder Arrangement for Descant Recorder of Row Row Row Your Boat.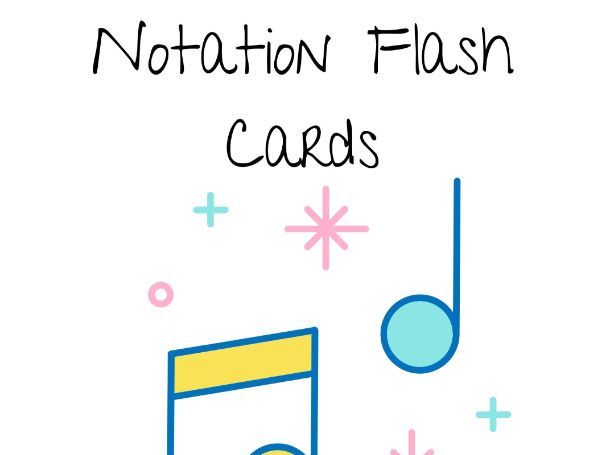 Treble Clef Notation Flash Cards with answers, includes F & C Sharp and B Flat.