Noo's Shop
A range of educational resources: -lesson starters -worksheets -lesson ideas -homework ideas -assemblies -school worship
95Uploads
475Views
37Downloads
A range of educational resources: -lesson starters -worksheets -lesson ideas -homework ideas -assemblies -school worship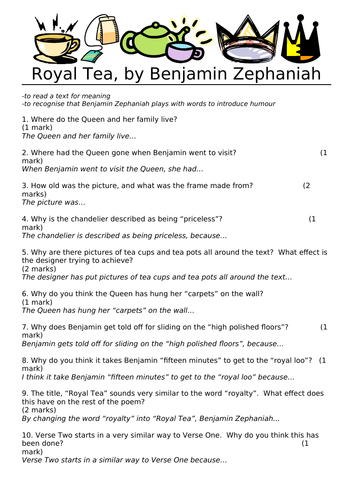 This sheet encourages children to read "Royal Tea" by Benjamin Zephaniah. Questions focus on developing children's understanding of the poem.
A lesson plan offering a carousel of activities focusing on "Gifts and Talents"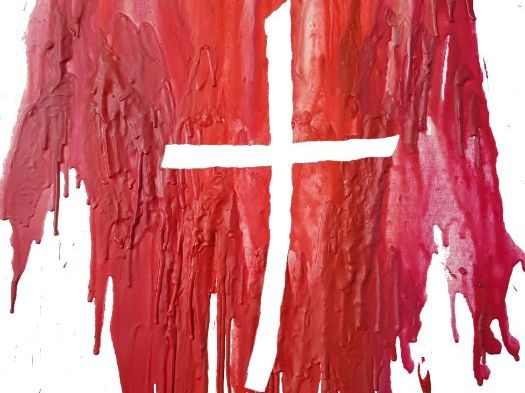 This assembly focuses on the Christian Value theme of Courage. It is suitable for the Primary age range. The story focuses on Esther who is a Jewish lady. She marries King Xerxes and is put in a difficult situation where she must be brave and courageous. Will she tell him that she is Jewish, even though he has decreed that Jewish people must be killed?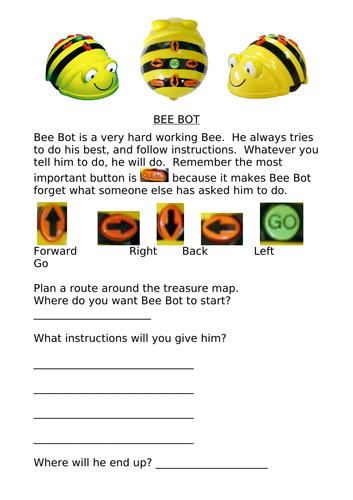 This sheet is suitable for children across the Primary age range. Children are given a prompt to give instructions, to direct a Bee Bot around a treasure map.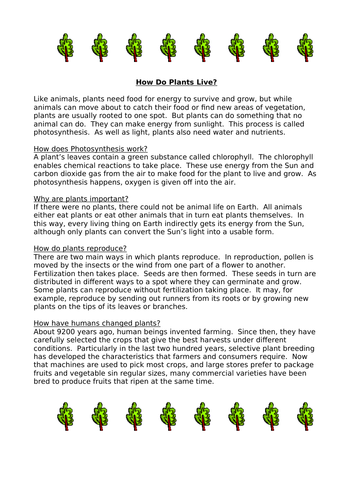 In a different resource, you were asked to read the text and give appropriate subheadings. In this sheet, suggested answers are given.
Sporting Achievement Award - this certificate allows the teacher to reward children who have demonstrated an ability or interest in sports. This example uses a specific logo for a football team, but the image can easily be changed to something more suitable or appropriate.
Eco Award certificate - for rewarding children who consider the ecological impact of activities around school, or help out in the environmental areas
Music Award certificate - to be given to pupils who practise, play or excel at music/musical instruments.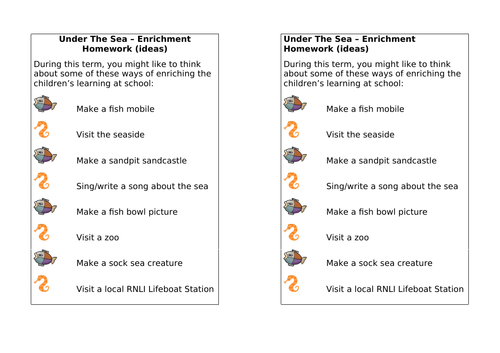 This homework was originally created for mixed EYFS/KS1 class. It gives children the chance to explore the theme of "Under The Sea" at home with their parents.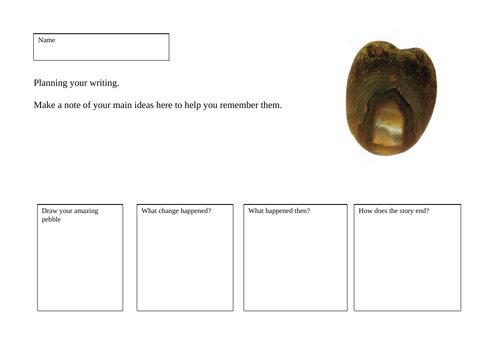 This sheet is useful for planning longer pieces of writing, including Big Write sessions. It focuses around a pebble - could the pebble be a magic pebble? What could happen when you touch it?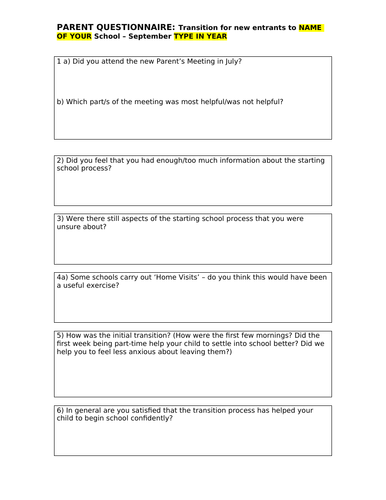 This questionnaire allows you to find out how parents feel about the way in which their EYFS children transitioned from their previous setting (Pre-School/Nursery) to your school. This gives you the chance to improve your provision.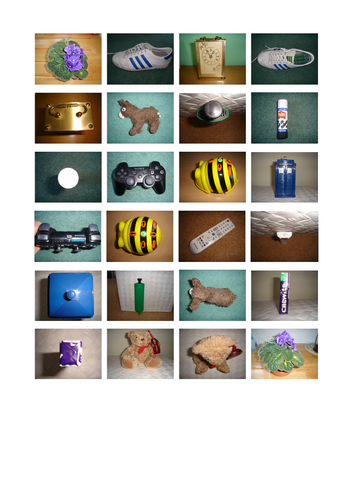 This sheet includes a number of different objects shown in two formats: Plan view Recognisable view Cut the pictures out and group them using a paperclip, or an envelope. Ask the children to match the recognisable view with the plan view.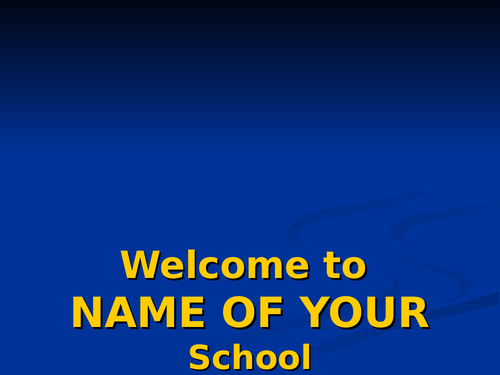 This powerpoint was written for a school worship focusing on Ascension Day. I have also uploaded an accompanying Bible Reading which you may find useful. The service is based on the idea that Ascension Day is the opposite of Christmas Day: Christmas Day - Jesus came down from Heaven Ascension Day - Jesus went up to Heaven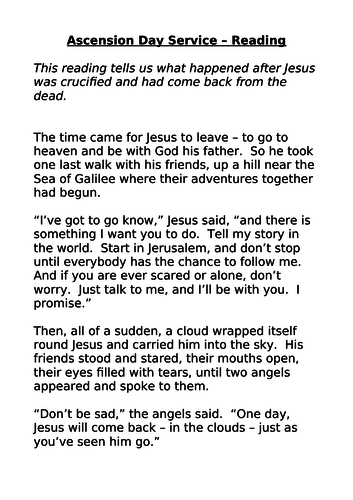 This Bible Reading focuses on the events which took place after Jesus was resurrected.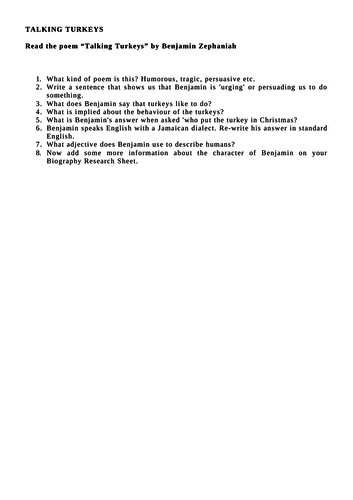 Benjamin Zephaniah is an amazing poet. These sheets offer two items: Chronology of Benjamin's life; Comprehension sheet based on his festive poem "Talking Turkeys".