Smolenski
Qualified ICT Teacher and Teacher of meditation and mindfulness
9Uploads
681Views
80Downloads
Qualified ICT Teacher and Teacher of meditation and mindfulness
A range of activities that can be used with both primary and secondary students to help them access a more mindful way of living and working.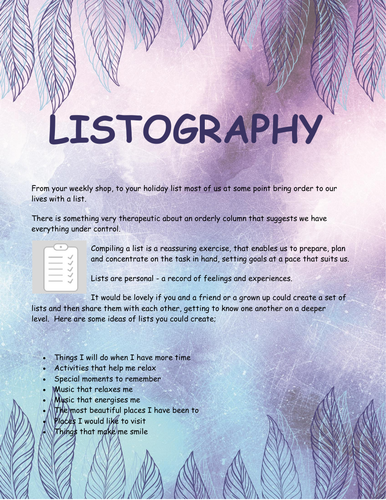 There is something very therapeutic about writing lists, putting your thoughts and feelings into goals and planning to achieve them at your own pace. An activity for young and old - or something you can do together.
Rainbows are bright and beautiful and so is giving and receiving compliments. Its good to reflect on what people mean to you. It is also good to boost a young person's self esteem by telling them all the things you love about them.
Activity to help children talk about emotions, improve focus and listening skills.
It is soo important to teach our young people how to breath in a way that help their bodies move from their downstairs brain into their logic brain. It is important that we give them healthy coping mechanisms in times of distress allowing their minds and bodies to connect with each other and calm.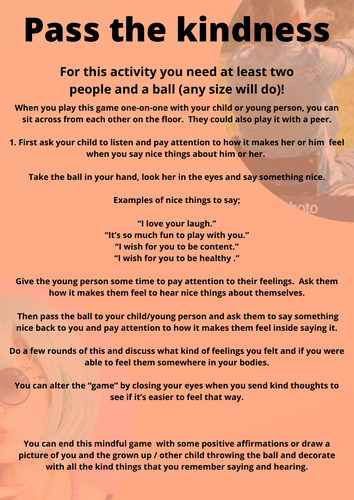 Focus on Kindness and building positive relationships. Encouraging identity of feelings and how we feel them in our body.