3Uploads
155Views
6Downloads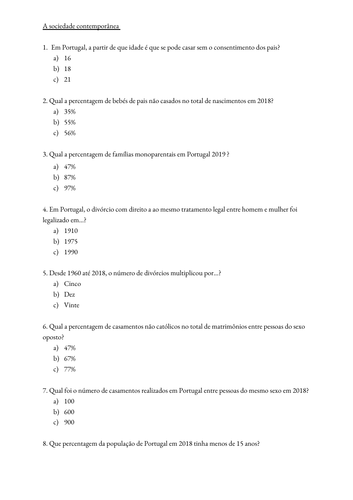 Aula de introdução para a primeira unidade do tema 1 // Introductory lesson to the first unit of theme one. Includes: lesson slides, worksheet on statistics and reading comprehension task based on article. Portuguese ALevel - new specification 2018.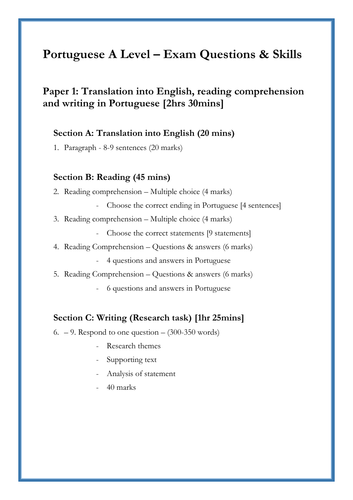 A list of question types for each of the three exam papers. Perfect for planning reading/ writing tasks with each of the exam question types.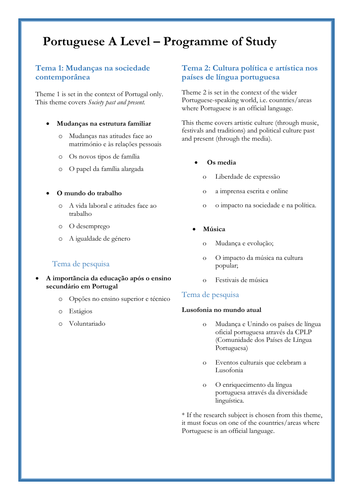 An overview of the themes, sub-themes and units for the Portuguese ALevel exam. New Spec.