Pbrooks89's Shop
Biology Teacher Mostly PowerPoints and supporting worksheets for whole lessons
43Uploads
151k+Views
467k+Downloads
Biology Teacher Mostly PowerPoints and supporting worksheets for whole lessons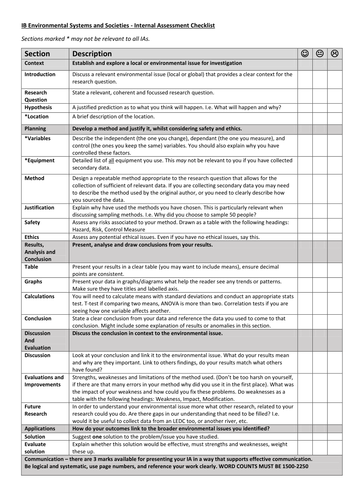 Environmental Systems and Societies International Baccalaureate Internal Assessment Checklist breaking down the ESS IA. Helps students to track each section and what to put into each section. Adapted from the IB marking criteria.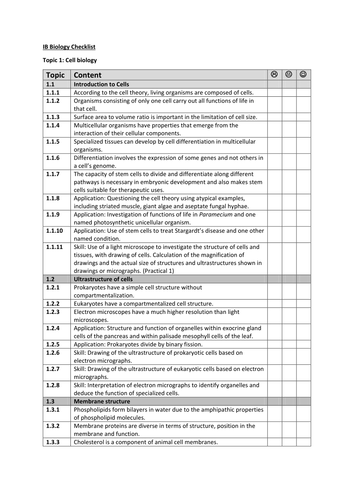 International Baccalaureate Biology Checklists based on the specification for each Topic (1-11 + Option D)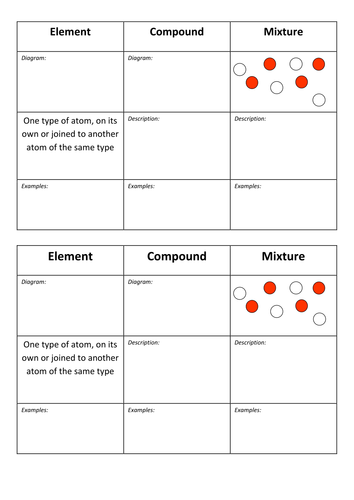 This is the power point and corresponding worksheet for a lesson about elements, compounds and mixtures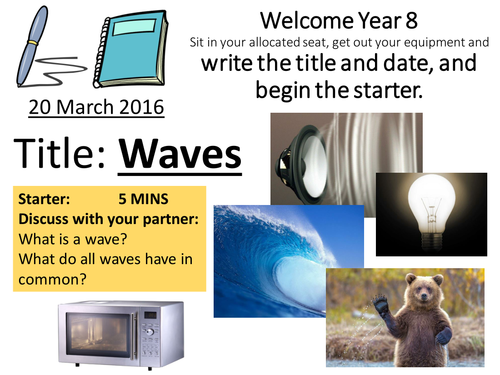 A series of power points covering the entire KS3 topic of waves Waves Sounds Hearing Reflection Refraction Total Internal Reflection Dispersion Eye Pin Hole Camera Diffraction Light Colour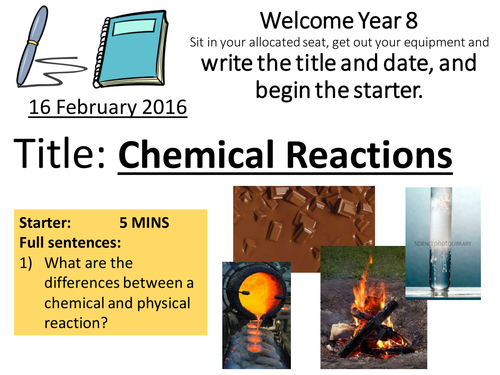 A series of power points covering a variety of areas within the topic of chemical reactions Oxidation Observing Exothermic Endothermic Combustion Balancing Equations Displacement Extracting Metals Ores Thermal Decomposition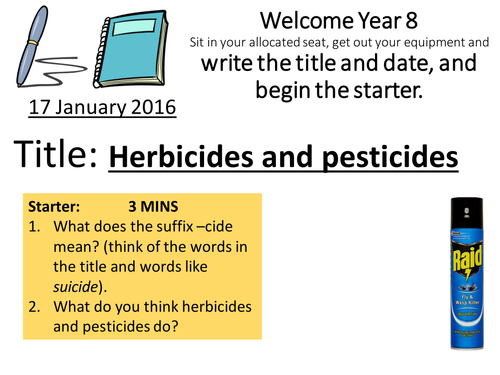 A set of lessons aimed at KS3 covering the following topics: Food Chains Ecosystems Ecology Classification Vertebrates Invertebrates Adaptation Food Webs Interdependence Parasites Mutualism Nitrogen Cycle Herbicides Pesticides Deforestation Sustainable development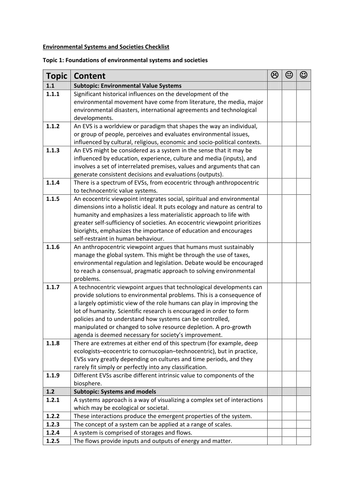 International Baccalaureate Environmental Systems and Societies ESS A checklist for each topic based upon the specification. I use give these to students for both learning and revision purposes. Topic 1: Foundations of environmental systems and societies 1.1 Environmental value systems 1.2 Systems and models 1.3 Energy and equilibria 1.4 Sustainability 1.5 Humans and pollution Topic 2: Ecosystems and ecology 2.1 Species and populations 2.2 Communities and ecosystems 2.3 Flows of energy and matter 2.4 Biomes, zonation and succession 2.5 Investigating ecosystems Topic 3: Biodiversity and conservation 3.1 An introduction to biodiversity 3.2 Origins of biodiversity 3.3 Threats to biodiversity 3.4 Conservation of biodiversity Topic 4: Water and aquatic food production systems and societies 4.1 Introduction to water systems 4.2 Access to fresh water 4.3 Aquatic food production systems 4.4 Water pollution Topic 5: Soil systems and terrestrial food production systems and societies 5.1 Introduction to soil systems 5.2 Terrestrial food production systems and food choices 5.3 Soil degradation and conservation Topic 6: Atmospheric systems and societies 6.1 Introduction to the atmosphere 6.2 Stratospheric ozone 6.3 Photochemical smog 6.4 Acid deposition Topic 7: Climate change and energy production 7.1 Energy choices and security 7.2 Climate change—causes and impacts 7.3 Climate change—mitigation and adaptation Topic 8: Human systems and resource use 8.1 Human population dynamics 8.2 Resource use in society 8.3 Solid domestic waste 8.4 Human population carrying capacity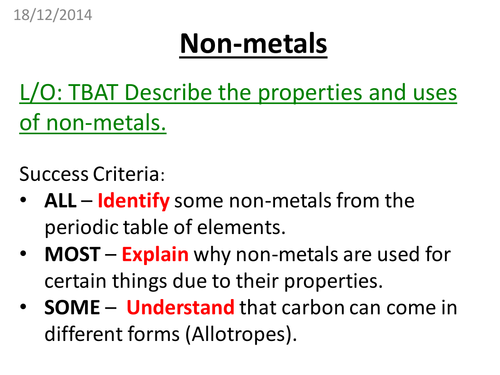 A power point and corresponding worksheets (for lower ability too) on non-metals and their properties and uses.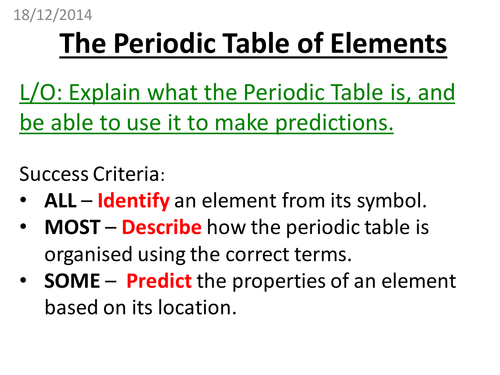 Power point about the periodic table, involves the alkali metal demo to introduce the idea of trends and patterns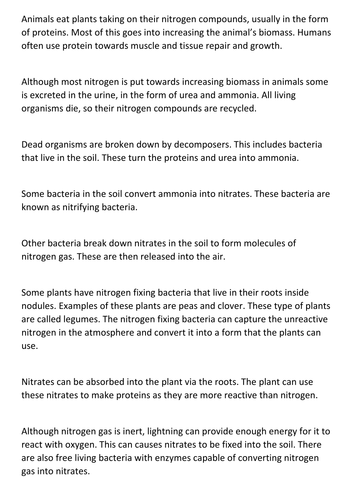 A powerpoint for the N-cycle including a worksheet and clues. The worksheet is a diagram of the N-cycle with the names of the processes on it, but descriptions left blank, the descriptions are muddled up on the clues sheet. I cut up the clues and hid them around the classroom for pupils to find and fill in the gaps.

Series of revision card sorts for ESS Environmental Systems and Societies International Baccalaureate

Environmental Systems and Societies Tracking Grid International Baccalaureate Space for results from end of topic tests, mocks, and IA Percentages and residuals calculated Could be adapted for tracking any IB subject Look at Page 2 for grade boundaries if you want to adjust them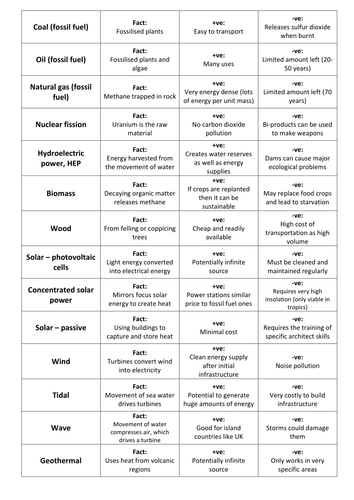 Environmental Systems and Societies International Baccalaureate Card Sort Different energy sources, a fact and evaluation for each (a positive and negative of each type)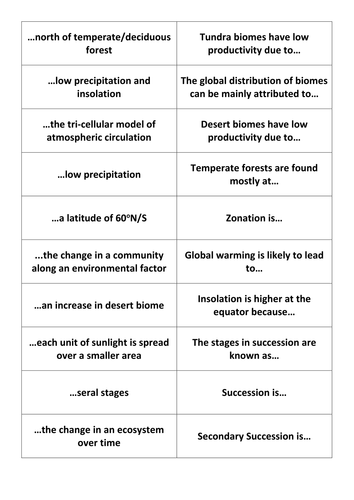 Biomes, Zonation and Succession Loop game Environmental Systems and Societies International Baccalaureate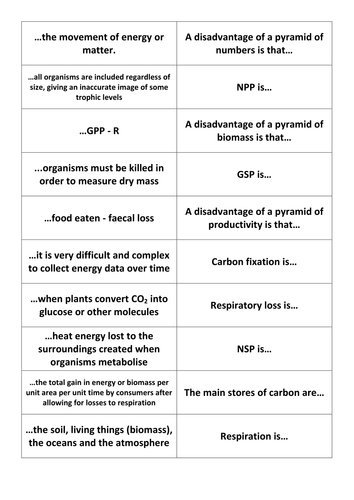 Environmental Systems and Societies International Baccalaureate Card sort activity focussing on Productivity, as well as it links to succession, and some general flows of energy questions.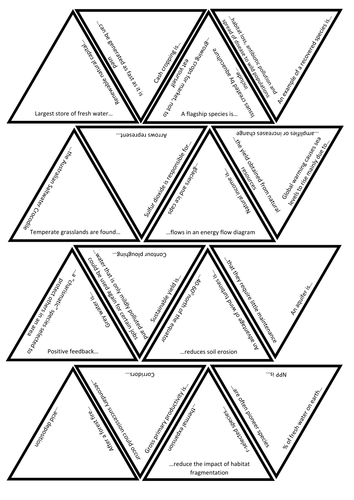 Environmental Systems and Societies International Baccalaureate Random questions from all topics of the ESS 2015+ syllabus.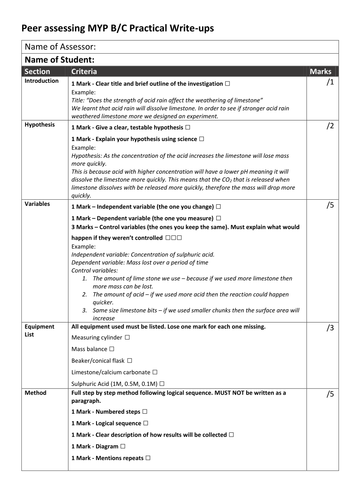 Form breaks down each section and helps students to peer assess another's work. Huge time saver! Each section has tick boxes to help students keep track of marks and also allows you to quickly assess how each students has performed in each area. Also useful for modelling or using as a teacher marking criteria. Easy to edit/adjust for specific practicals/experiments. The experiment covered here is reacting limestone with hydrochloric acid. My specific template is aimed at the IB MYP however it applies to all KS3 science curricula.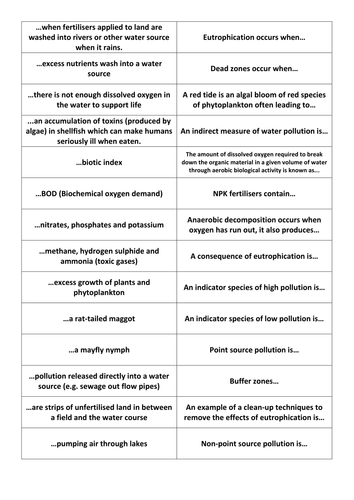 Environmental Systems and Societies International Baccalaureate ESS Topic 4 Card sort with questions on eutrophication and other aspects of water pollution