14Uploads
401Views
39Downloads
This resource includes all lesson content for the AQA specification on sociology. There are exam questions & tasks alongside the content.
All lessons cover twenty-first century sport for the OCR A Level PE Course. Exam questions are included along with material on commercialisation & media in sport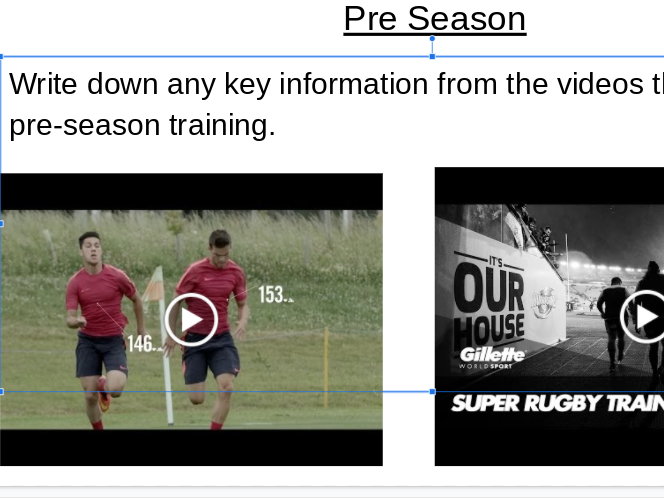 Lessons for both training seasons & warm up/cool down. These lessons include all the content required for the AQA GCSE PE course & there is also exam questions & videos.
This resource allows pupils to discover the correct technique of sprinting whilst working in groups.
Lesson content on interval & continuous training. This lesson also includes a video for a strater task & other tasks included.
Lesssons & tasks for unit 3. This resource includes teaching for Lo1, Lo2 & Lo3.
This year 12 workbook allows students to keep organised notes so content is organised & makes revision easier. The booklet also has exam questions which allows students opportunities to test their knowledge of the content studied.
These resources cover all the content required for students to know for the 2022 exam. Indepth content along with exam questions to prepare students for the June exam (socio-cultural).
This resource allows students to work in groups & develop the technique of the shot put throw. Students also have to answer questions on basic theory concepts relating to the shot put throw.
This lesson focuses on aggression in sport covering both introverts & extroverts. There is also a 6 mark exam question & mark scheme which is broken down into the assessment objectives (AO1, AO2, AO3).
Powerpoint includes lessons on goal setting & Information processing model. Full lesson content along with tasks for each lesson. There videos available for each lesson.
This resource incorperates the lessons which cover all aspects of the Olympics on the OCR A Level Scheme of Work. Background to the games, values, aims, different politically exploited games, freedom of movement & the impacts of hosting the Olympic Games. Exam questions are also included.
This resource covers all lessons for AQA GCSE PE on arousal & stress management techniques. There is also exam questions & tasks included.
This resource allows students to work in groups & develop their knowledge/understanding of the correct technique for the sprint