7Uploads
6k+Views
2k+Downloads
2 files. 1 lesson starter fill the gaps. 1 revision sheet for the content required for GCSE AQA Computer Science Paper 1. Extension Task 2 included for students to do
A PPT I have made that covers every topic in the AQA 9-1 GCSE Computer Science specification. Each topic is covered with key points for revision. Every 4th slide is a checkpoint for assessment with questions to check student knowledge. 72 slides in total. Now for the old spec as the new specification comes into play from September.
I used the 2019 paper with my GCSE group as a mock and then put together these two PowerPoints with question-by-question notes, links to additional resources, closing the gap activities, allowing my students to work through both papers independently looking at their areas of weakness.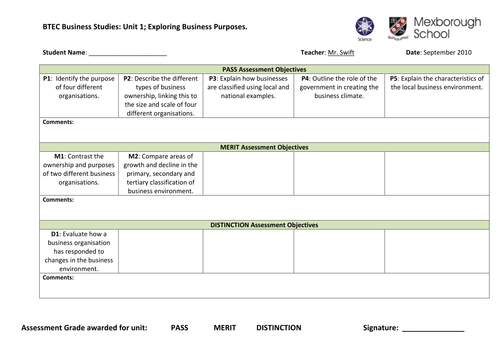 A tracking spreadsheet to monitor each assessment objective of the BTEC Business Studies Unit 1. Each student's progress can be monitored, alongside class summaries of progress. All that's missing from the spreadsheet is the list of your students names! Word document is an assessment tracking sheet for use within student files on paper, to allow you to track their work on the go too! Feedback welcomed.
GCSE Computer Science Networks topic revision activity in the style of a blockbuster quiz. 2 files, 1 for students, 1 answer copy for teachers.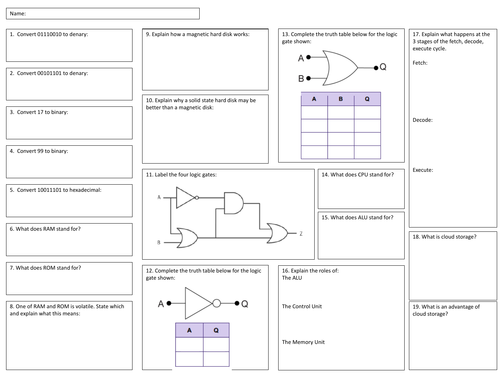 An A3 revision sheet for GCSE Computer Science (AQA) Paper 2. Random questions covering the topics from paper 2. Double sided document including 30+ questions.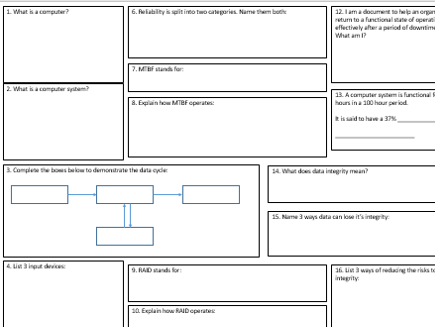 Created when I used to teach the OCR GCSE Computing course. Not included on the AQA spec we switched to but still useful, also used in KS3 now. 2 page A3 revision activity sheet covering a range of topics from the fundamentals topic. 33 questions in t