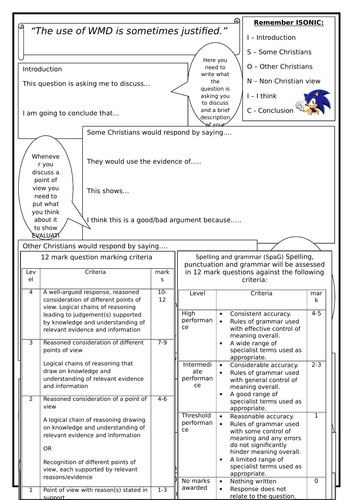 POWERPOINT AND RESOURCS FOR LESSON 7 THEME D - WEAPONS OF MASS DESTRUCTION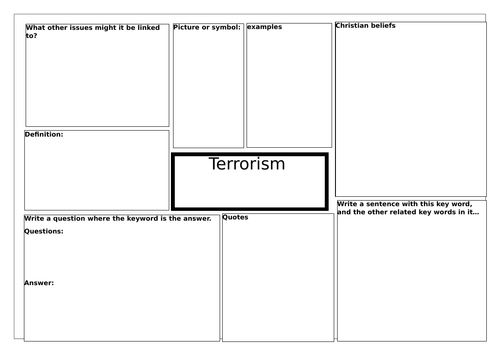 POWERPOINT AND RESOURCES FOR THE NEW GCSE THEME D LESSON 8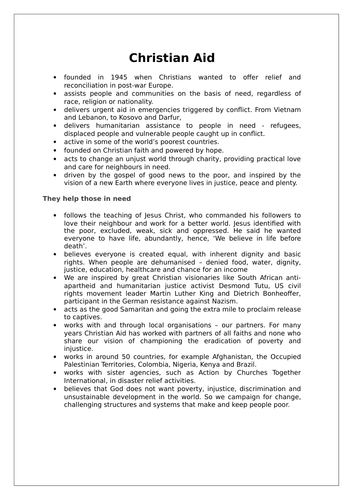 POWERPOINT AND RESOURCES FOR LESSON 10 THEME D - RELIGIOUS RESPONSES TO VICTIMS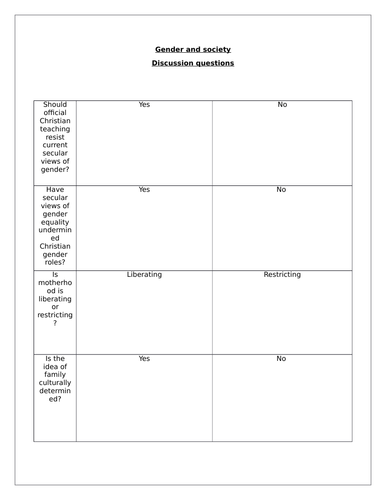 POWERPOINT AND RESOURCES FOR LESSON 1 OF THE GENDER AND SCOIETY TOPIC: INTRODUCTION AND FEMINISM. NEW A LEVEL RELIGIOUS STUDIES OCR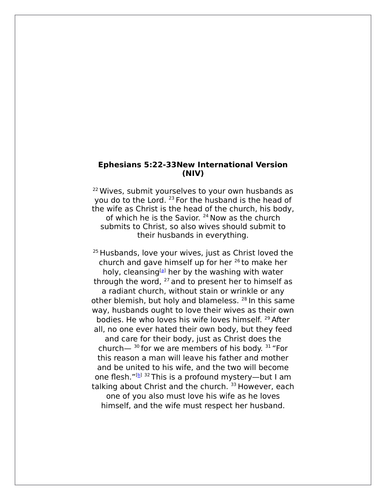 LESSON 2: CHRISTIAN VIEWS OF GENDER - GENDER AND SOCIETY TOPIC FOR NEW A LEVEL OCR RELIGIOUS STUDIES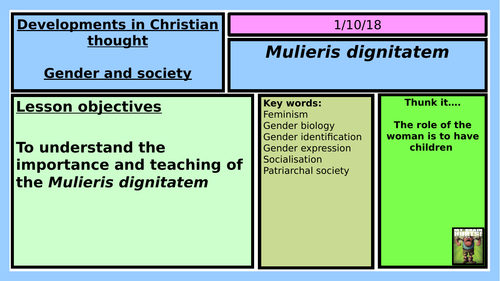 LESSON 3 FOR THE NEW A LEVEL RELIGIOUS STUDIES COURSE: MULIERIS DIGNITATEM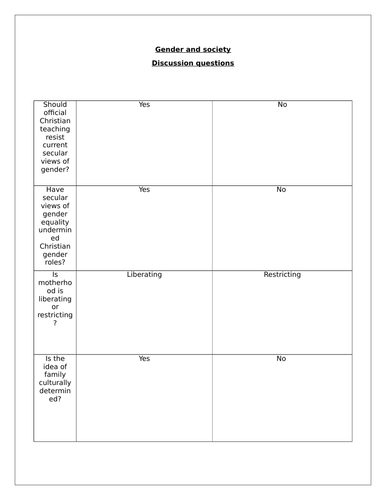 POWERPOINTS AND RESOURCES FOR THE TOPIC OF GENDER AND SOCIETY: 4 LESSONS INCLUDED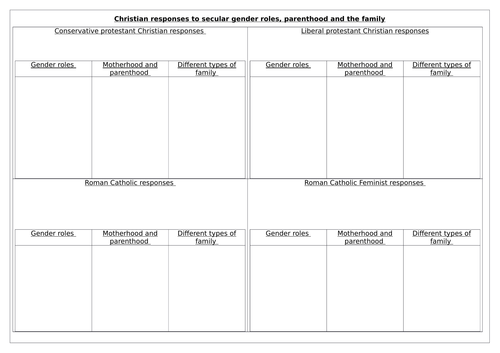 POWERPOINT AND RESOURCE FOR THE NEW A LEVEL RELIGIOUS STUDIES GENDER AND SCOIETY TOPIC LESSON 4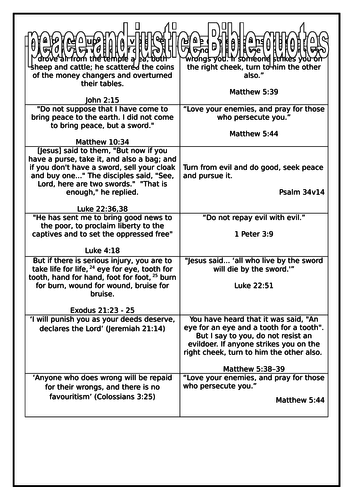 POWERPOINT AND RESOURCES FOR LESSON 1 - PEACE AND CONFLICT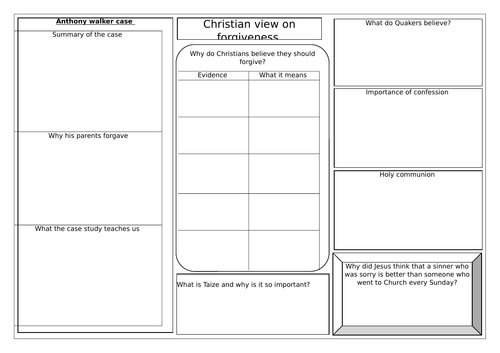 POWERPOINT AND RESOURCES FOR LESSON 2 OF THEME D - FORGIVENESS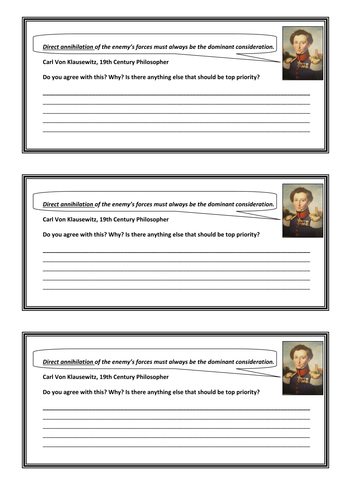 POWERPOINTS AND RESOURCES FOR 2 LESSONS FOR THEME D ON JUST WAR THEORY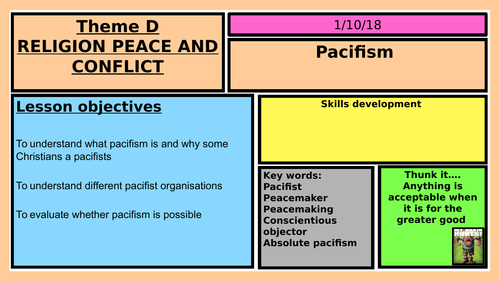 POWERPOINTS AND RESOURCES FOR LESSON 3 OF THEME D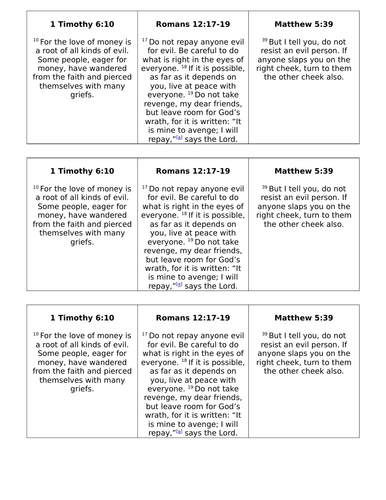 POWERPOINT AND RESOURCES FOR LESSON 4 THEME D - REASONS FOR WAR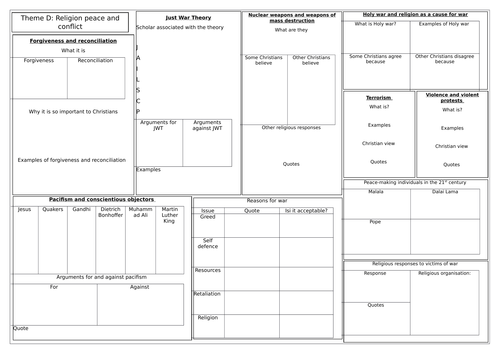 A3 REVISION SHEET FOR THE NEW AQA GCSE GCSE: THEME D: RELIGION PEACE AND CONFLICT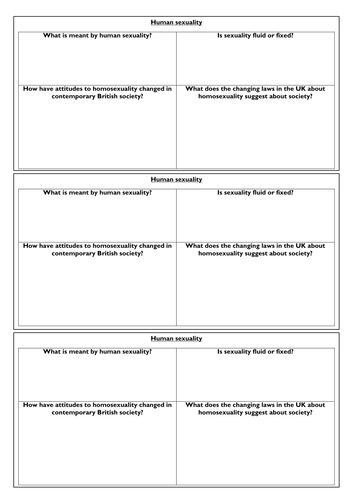 PPT AND RESOURCES FOR THE NEW AQA RELIGIOUS STUDIES GCSE. THIS IS FOR THEME A: CHRISTIANITY PERSPECTIVE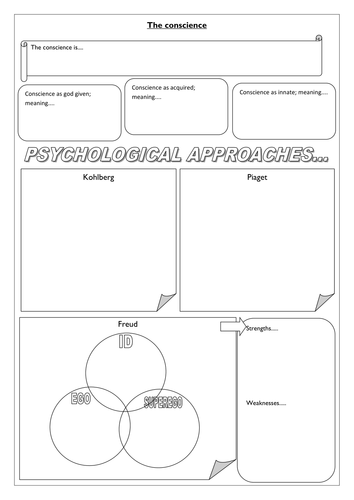 powerpoints and resources for the conscience topic for the new OCR A level specification.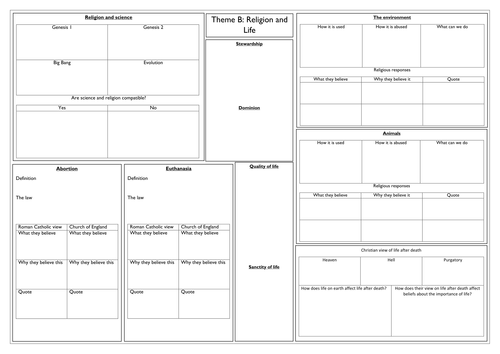 A3 revision sheet for component 2 for aqa religious studies GCSE THEME B - religion and life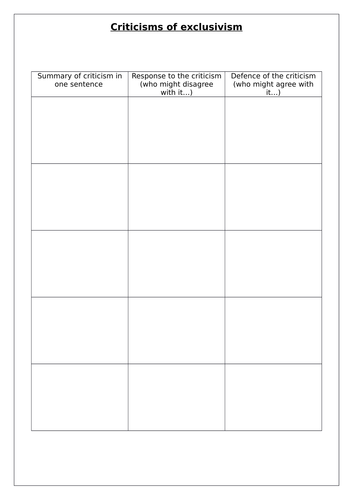 THEOLOGICAL EXCLUSIVISM LESSON FOR THE NEW OCR A LEVEL SPECIFICATION 2016. DCT ASPECT: RELIGIOUS PLURALISM IN THEOLOGY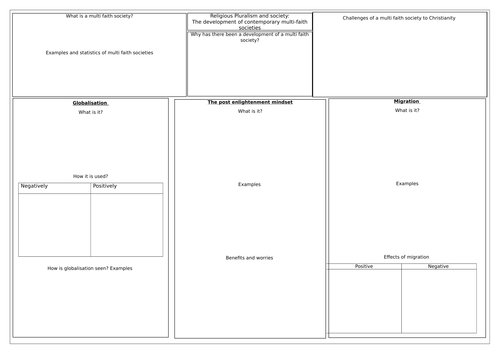 SET OF RESOURCES TO COMPLETE INDEPENDENT LEARNING ON RELIGIOUS PLURALISM IN SOCIETY - INCLUDING KEY WORDS SHEET TO FILL IN, A3 SHEETS TO COMPLETE, DISCUSSION QUESTION SHEET TAKEN FROM THE SPECIFICATION AND INDEPENDENT LEARNING QUESTION SHEET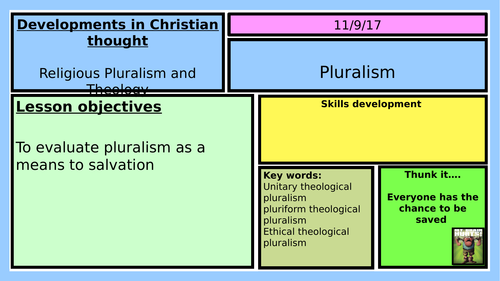 RELIGIOUS PLURALISM POWERPOINT AND A3 SHEET FOR THE TOPIC OF RELIGIOUS PLURALISM IN THEOLOGY.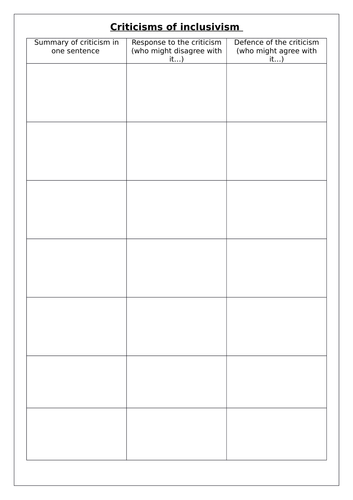 RESOURCED LESSON ON RELIGIOUS INCLUSIVISM FOR THE DCT ASPECT OF OCR RELIGIOUS STUDIES COURSE 2016