Mostly Music
Mostly Music resources for KS3 and KS4
28Uploads
10k+Views
3k+Downloads
Mostly Music resources for KS3 and KS4

A power point to deliver an initial analysis of the song with worksheets to allow students to analyse the piece further on their own. Worksheets for higher/mid ability and differentiated worksheet for lower ability students.

Adapted for easy piano - melody and chords 2 versions - 1 with note names and 1 with words for different abilities

9-1 grade descriptors in Performing and Composing classroom display 9 x A4 sheets describing each grade from 9-1

Ideal for assessing composition at KS3 using the new 9-1 grading system Can be adapted for specific assessments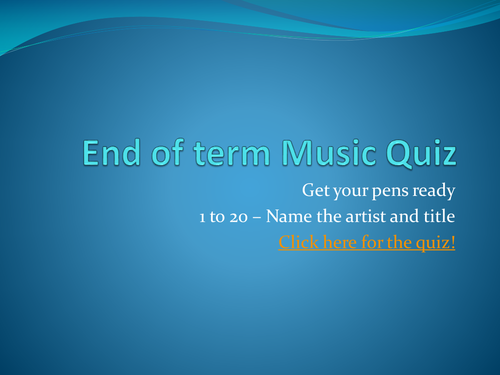 Fast paced music quiz ideal for form time - recent pop songs 1-20 guess the artist and song title

Differentiated activity exploring the use of hooks and riffs using Ed Sheeran's popular song - 'Shape of You'. Can be used as a small group activity, in a pair or as a solo activity.

Famous riff by Dr Dre and Snoop Dog - ideal for engaging Year 9 boys. Also a LAP sheet for the same rap.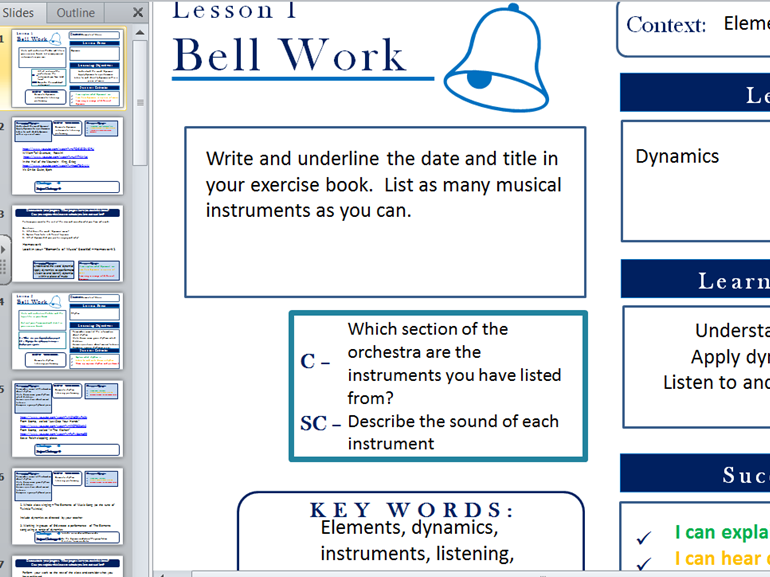 Full scheme of work for Year 7 students developing early knowledge about Music. Lots of differentiated activities and learning objectives

20 general knowledge questions about events around the world from September 2017 to July 2018 Power point file Great for an end of term activity

Develops knowledge and skills on hooks and riffs and performance techniques Can perform as written or create their own arrangement of the piece Differentiated worksheet for students Perform as a solo/pairs/groups

I saw this on twitter and have typed it up into an easy printable poster for your classroom - just edit your name at the bottom.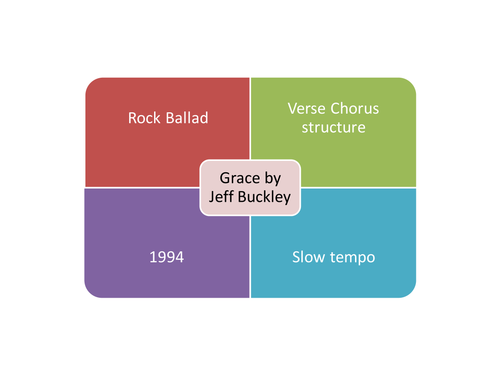 Structure, Instruments, Harmony and Melody Plus Breakdown of the structure of the song clearly identifying each section and the musical features of each section.

Colour coded and clearly presented, the Blooms questions for cutting, laminating and putting on your wall as both a teacher resource and a students resource. I find these particularly helpful to stretch and challenge students and allow them to gain a greater depth of understanding.

Uses b's so a slightly more challenging performance activity Ideal for a group to use to create an arrangement of their own version of the song or for less able to groups to follow as a performance

Practical introduction to rhythm (crotchets, quavers, minims, semi-quavers) Differentiated opportunities within performances and composition Develops rhythm, performance, composition and listening skills. Encourages group work. Introduction to writing musical notation. 1. Lesson by lesson instructions 2. Grade descriptors 9-1 for topic 3. Power point presentation with lesson objectives for each lesson 4. Student work booklet

Full scheme of work to teach Country and Western Music using The Good, The Bad and The Ugly Can be taught on recorders, keyboards, percussion 1. 9-1 descriptors for The Good, The Bad and The Ugly assessment 2. Student work booklet including 4 listening activities/assessments - Rodeo, Ring of Fire, Magnificent 7 theme and Take Me Home with You Tube listening links Starter activities Information page, 3. Full Power point presentation for the topic 4. Country and Western Music wordsearch 5. Sibelius notated version of The Good, The Bad and The Ugly

Key information for AO2 Music for Ensemble. Ideal to laminate for each student

Key information for students on Musical Forms and Devices

Full PLCs covering all four AOS in the Eduqas GCSE Music specification. This excel document also gives you a 'student view' sheet to print off and give to students Excellent tool for AfL and for you and students to see gaps in learning.

Clear video demonstration of how to play Dr Dre 'Still Dre' riff with the bass line.