38Uploads
7k+Views
5k+Downloads

10 lessons with resources, exam questions and mark schemes. The lessons cover: Regulation Marketing Film Budgets Conglomerates Social and Political contexts Mise en Scene Industries

A full lesson focusing on the language analysis of John Boyega's speech. The lesson and the full speech are attached.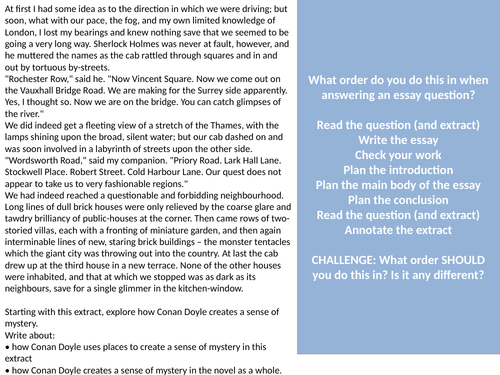 Essay structure lesson on Sign of the Four. Model Answers and a step by step guide.

An informative PPT containing information and tasks surrounding the Travis Scott and Fortnite partnership as well as the application of the Uses and Gratifications Theory and Star Theory.

A detailed PPT about structuring an essay based on Pride and Prejudice. Fully adaptable to be used with any text for the new AQA GCSE. Based on experience as an exam marker this year.

A PPT focused on answering an exam question on The Missing and Witnesses. The answers are not on the PPT because I want my students to think of them themselves. However if a teacher needs the answers, they are on the Doc attached.

IT CROWD: Setting. A lesson exploring sitcom setting and setting in the series