35Uploads
6k+Views
3k+Downloads

10 lessons with resources, exam questions and mark schemes. The lessons cover: Regulation Marketing Film Budgets Conglomerates Social and Political contexts Mise en Scene Industries

A full lesson focusing on the language analysis of John Boyega's speech. The lesson and the full speech are attached.

A powerpoint with video and article links exploring press regulation around the Caroline Flack case. Considering what more could be done and whether another inquiry would be beneficial.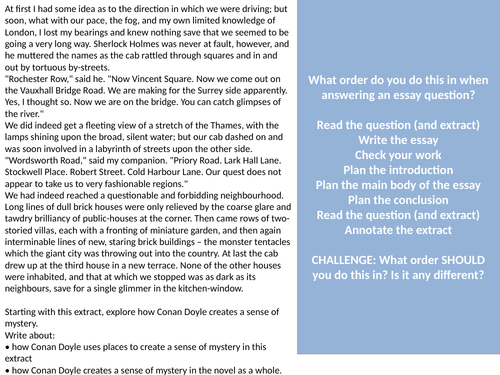 Essay structure lesson on Sign of the Four. Model Answers and a step by step guide.

An informative PPT containing information and tasks surrounding the Travis Scott and Fortnite partnership as well as the application of the Uses and Gratifications Theory and Star Theory.

A full lesson on George Floyd and the Media. This lesson also comments on historical racial representations.

5 lessons for the AQA spec/ general media lessons.