Sandrinempasi17's Shop
French tutor who really likes spending time creating resources
11Uploads
213Views
118Downloads
French tutor who really likes spending time creating resources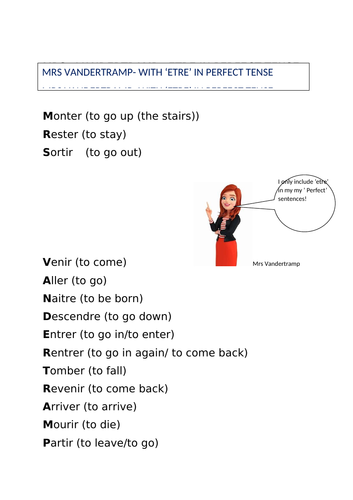 This is a short summary of the list of verbs, which work with 'etre' in perfect tense sentences. A great way for our learners to recall MRS VANDERTRAMP verbs! Enjoy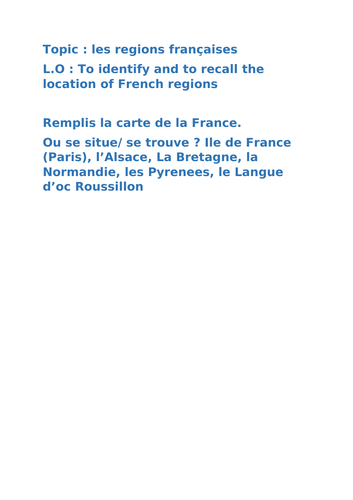 A very helpful memory game that encourages your learners to recall the French regions (Map, list of regions and answers are all included!) This resource is quite versatile as you could use it as a warm up activity, as simple exam revision or as a fun quiz. Enjoy!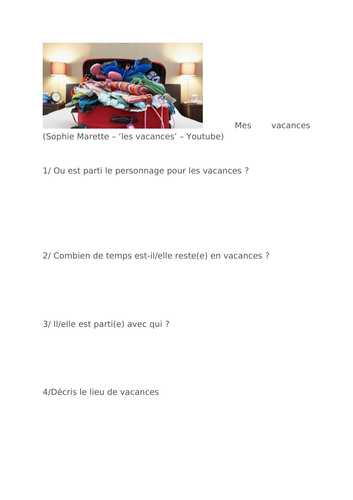 This resource is a listening practice, suitable for your GCSEs students or your beginner and intermediate French conversation students. It also includes questions, so that the learners may compose well-structured sentences. Both listening and writing skills are used in this activity. Enjoy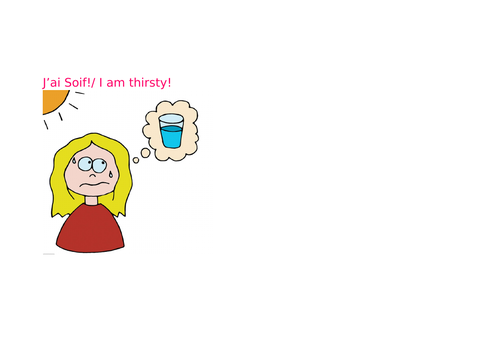 Children will have to decode the 'mysterious' message. This resource helps them to identify key vocabularies (drinks) and also teach them to compose sentences. You can reward the child who is the fastest to decode the message! It really works wonders!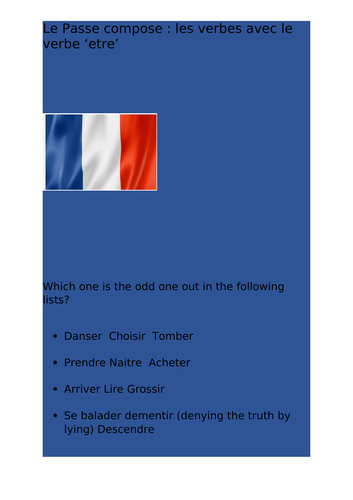 This resource is a challenge called the odd one out (the non MRS VANDERTRAMP list). It is a great way of listing the verbs which belong to MRS VANDERTRAMP while you are having fun! Enjoy!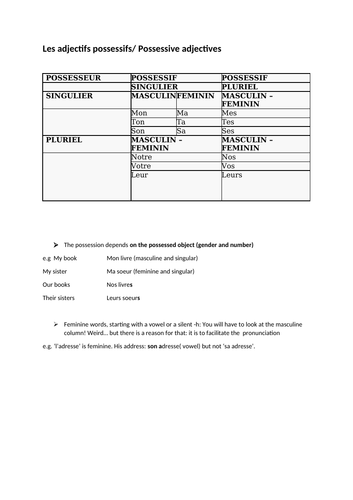 Dear teachers, This resource helps you to explain your learners the use of the possessive adjectives. Hope it helps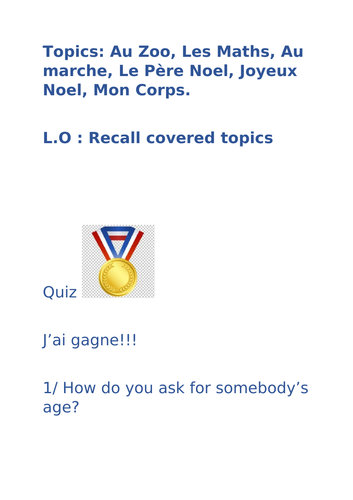 Quiz that encourages your learners to recall French key vocabularies. The answers are written. It could be a great Icebreaker for French clubs. You can reward students who have most points. Amusez-vous bien!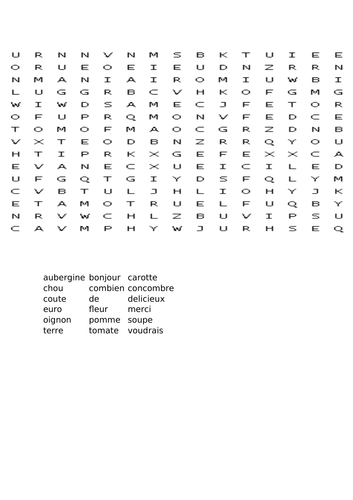 This word search is fun and relatively achievable. A great way of recalling 'fruit and veg' vocabularies.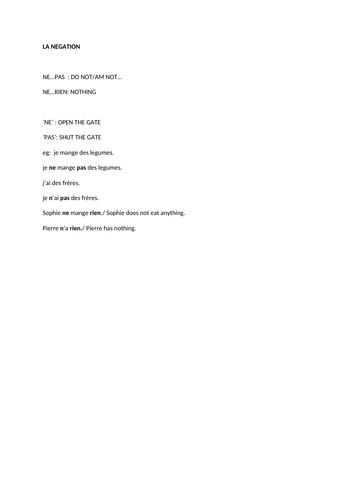 Dear teachers, This resource is about the use of negative tools, to make negative sentences. The first part is a general tutorial, if you don't know how to explain the rule of negative sentences. Next, the second part is followed by some practice. Enjoy!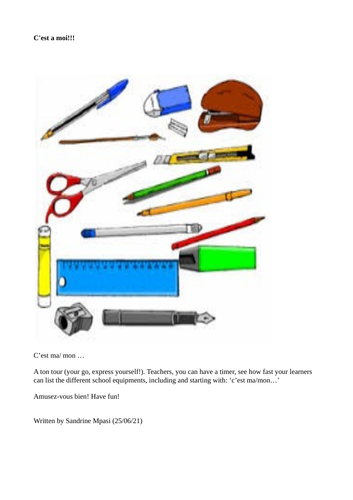 Dear teachers, This a great and fun resource as it motivates learners to make sentences, by including possessive adjectives and school equipments while they are having fun! Instructions: Students have to look at the pictures and make as many sentences as possible Sentences must start with 'c'est mon…', e.g. c'est mon livre, c'est ma trousse, with the right school equipment names and right possessive adjectives Teachers or tutors should have a timer to encourage learners to make as many sentences as fast as possible. Bon courage!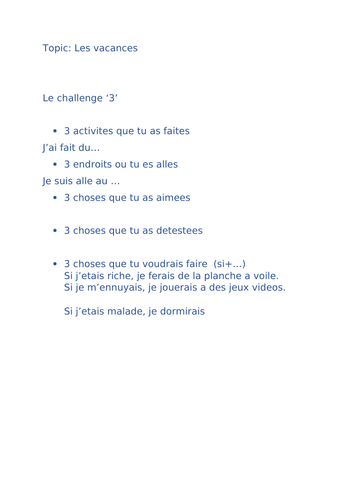 This resource targets GCSEs learners. It can serve as an icebreaker as it motivates learners to reflect and to express themselves, orally, on their holidays in French.