Sharonp680's Shop
Philosophy, Religion and Ethics
56Uploads
21k+Views
17k+Downloads
Philosophy, Religion and Ethics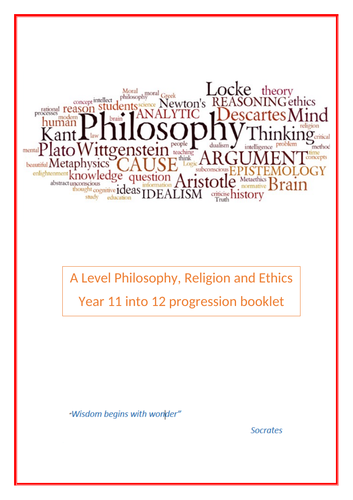 Suitable for self - learning and progression into A level RS, a booklet with a two hour section on each of Philosophy of Religion, Religion (Christianity) and Ethics. All resources mentioned in the tasks are available for free, including the Ethics book. All the links work and each section directly relates to A level course of study (most suitable for Eduquas and Edexcel exam boards). With thanks to Nikki McGee on Save RE who inspired the format and task 2.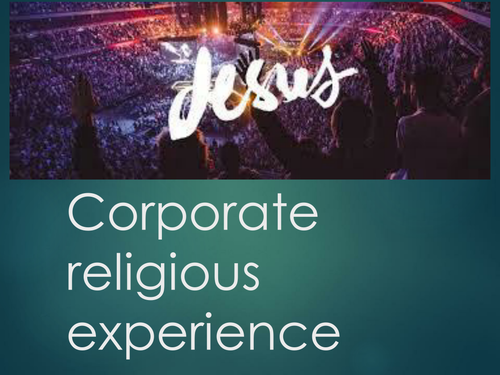 Powerpoint providing examples of corporate religious experience. From the ethereal chords of Mozart's Requiem to the base guitar and full rock band of megachurch Hillsong Australia, how does music influence religious experience? Finishes with an investigation into charismatic phenomena (signs and wonders, esp healing and glossolalia) and also a research task into the Toronto Blessing.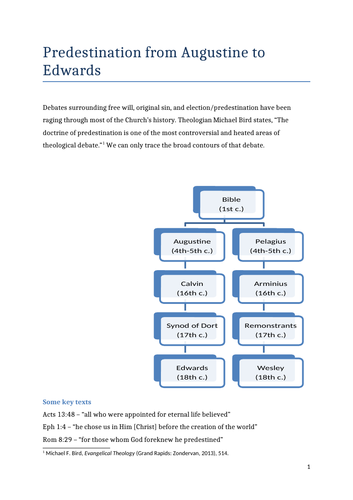 Visiting PhD student provided our dept with this! (hence the excellent footnotes). What is 'predestination'? What Biblical support is there for the doctrine? What are the implications for moral responsibility? What did Augustine, Pelagius, Calvin, Arminus, Edwards and John Wesley have to say?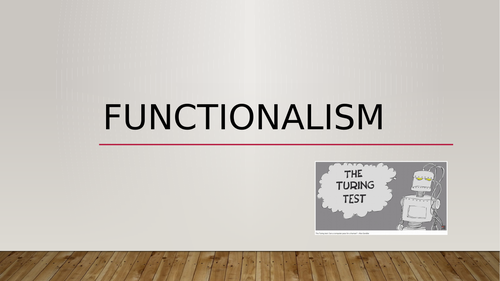 An introduction to Functionalism. Definition, explanation of multiple realisability, the Turing Test, John Searle's Chinese Room.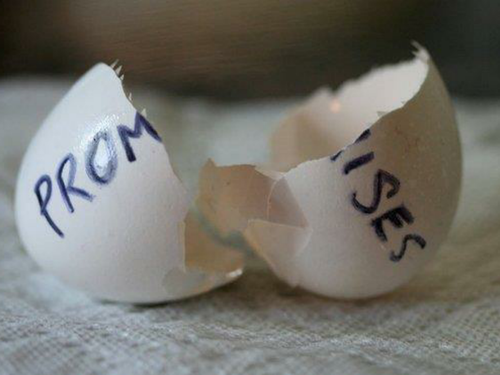 Exploration of deontological approaches to marriage and sex, with a particular focus on Immanuel Kant. Are extramarital and premarital sex irrational? Also features a youtube video, 'C.S. Lewis' famous essay 'We have no right to happiness', which proved very provocative with my students! A great discussion starter on the differences between deontological and teleological approaches in sexual ethics.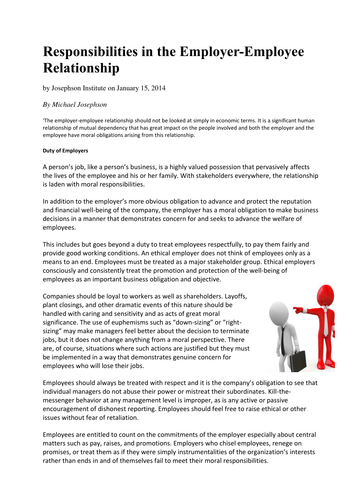 This source article, from an business ethics website, helps candidates to apply Kantian and Virtue ethics thinking to rights and duties in the business context. Is it still cheating if it is the small guy who lets the big guy down?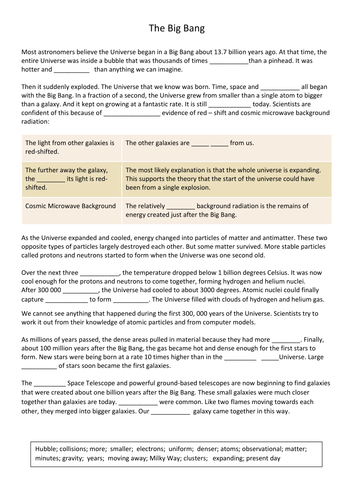 What is the Big Bang theory, and does it have implications for religious believers? This lesson explores no - NOMA (Stephen Jay Gould); yes- God is irrelevant - Prof. Stephen Hawking; and examines responses from Profs John Lennox and Alistair McGrath. Differences between young Earth creationists and progressive creationists summarized. Contains several stimulating Youtube clips, and an infographic summarising different views on dinosaurs.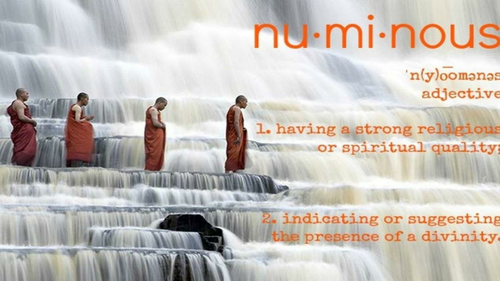 Profoundly unsettling and difficult to describe, is the experience of the 'uncanny' evidence for the existence of God? This lesson introduces Otto's ideas, and presents C.S. Lewis' critique of them in the form of an animated retelling of his famous introduction to 'The Problem of Pain' (ghost in the room, tiger in the next room etc). Isaiah's vision of the Lord filling the temple analysed, and a discussion of how the Numinous links with Gothic Horror literature. Students to synthesise their thoughts in an essay plan.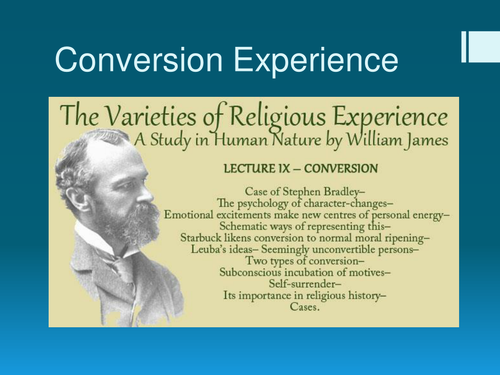 A lesson prepared for my school's MOCKsted inspection, featuring introduction to the term 'conversion', excerpts from James' lectures on the subject, a video testimony of gangster-turned-preacher Nicky Cruz, plus the confession of the 'most dejected convert in all England': C.S. Lewis. Students consider whether James' idea that conversion is a 'normal adolescent phenomenon' is borne out by evidence.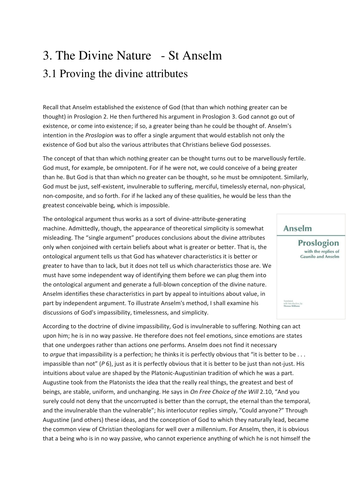 I have turned some of the work of Rev. Dr Thomas Williams' entry on Anselm in the SEP into a handout. Focusses on how Anselm develops his discussions of God's impassibility, timelessness and simplicity, from his several statements of the ontological argument in Proslogion 2 and 3. Actually not as complex as it sounds! Full article found at http://plato.stanford.edu/entries/anselm/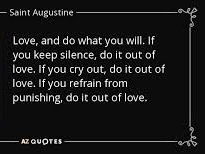 The new Edexcel specification asks for 'biblical examples of situationist teaching, such as illustrated in the ministry of Jesus' (page 21). This is my attempt at fleshing that out! Good for synoptic links between NT and Ethics papers.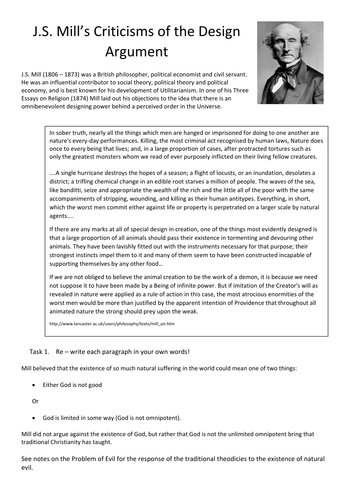 Extracts from Mill's 'Three Essays on Religion', focussing on his claim that Nature is excessively cruel. Does the amount of pain in the natural world indicate that the world is not good? Also examines Richard Dawkins' example of the Digger Wasp and his counterclaim that nature is not cruel, merely 'pitilessly indifferent'.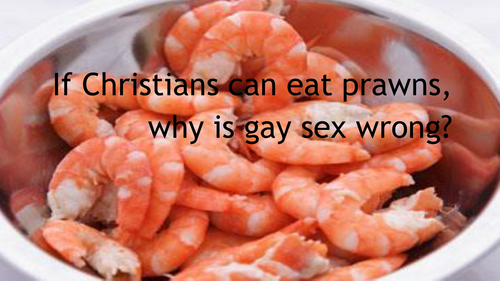 Prawns? Lycra? Gay sex?Aren't the Old Testament's prohibitions against shellfish, mixed fibres and homosexuality indicative of an arbitrary and outdated morality? This lesson on homosexuality examines Biblical texts, discusses the meaning of the 'moral' and 'ceremonial' laws, introduces a Foucaultian persective on sexuality as power, and gives three personal stories - Rev Vaughan Roberts, Mark Cannon, and Vicky Beeching (shortlised for Stonewall's Hero of the Year award, 2014). Students encouraged to analyse the differing perspectives within one faith tradition and to finish with an essay plan on the role conscience plays in sexual matters.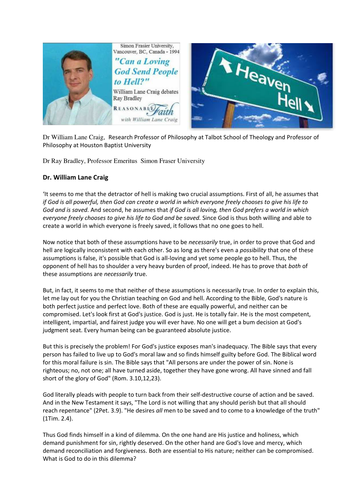 Dr William Lane Craig (Kalam Cosmological Argument) and Dr Ray Bradley (Possible Worlds) debate the merits of eternal hell. Can God be good and send people there? Have people a free choice in the matter? Are the 'doors of hell locked from the inside?' This resource consists of extracts from the debate at Simon Fraser University.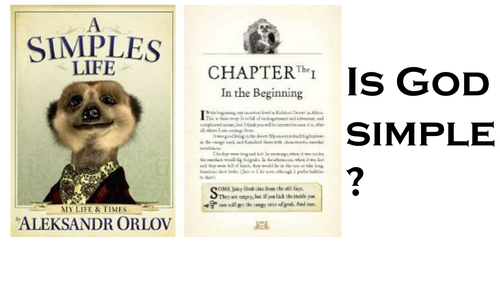 A brief powerpoint exploring the doctrine of divine simplicity - does God have parts? What implications does this idea have for discussion of such attributes as omniscience, omnipotence, eternality? Explains God's omnibonevolence, with Scriptural support, and then the Euthypro challenge. Use of Abraham's sacrifice of Isaac and the Amalekite genocide as specific examples of possible arbitrary and tyrannical divine commands. Humanist and religious response given.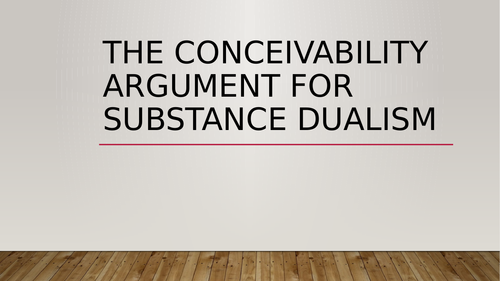 I tried to follow the AQA specification really carefully here. They aren't fancy, but I have spent hours on them, so hopefully they will be of use to someone else!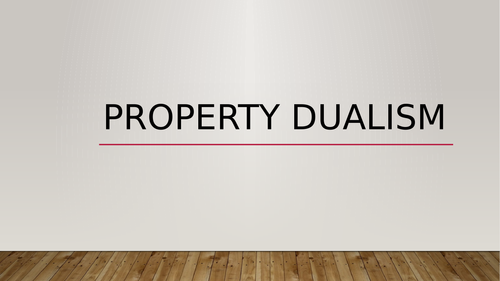 Nothing too fancy here, but I have spent considerable hours on these and tried to follow the AQA spec really closely. Hopefully they will be of use to someone else too!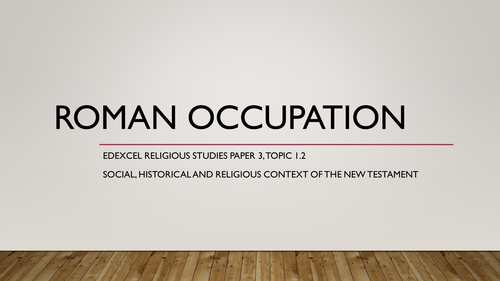 A brief powerpoint and research activity focussed on the benefits and challenges that Roman occupation brought to the world of the first century. Activity is running a campaign to challenge the Judean People's Front! (or, should that be the People's Front of Judea?!)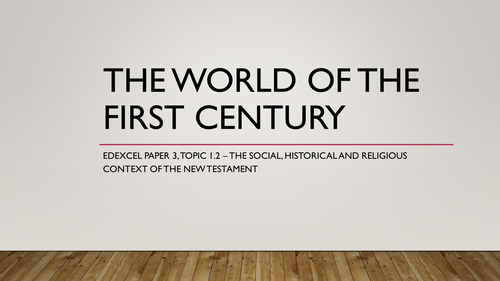 Intended for Edexcel new spec Topic 1.2 of Paper 3 - New Testament. Exploring the social, economic and geographical context of the events of the Gospels. As yet untested on an actual class - feedback welcome!