30Uploads
0Views
0Downloads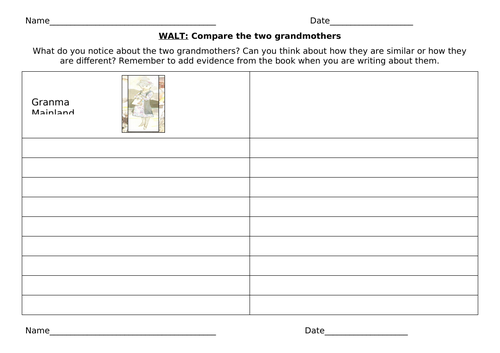 Year 1 differentiated worksheets for Katie Morag. Katie Morag character description. Granny Island character description. Compare Granny island and Granny mainland. PPT describing Granny Island.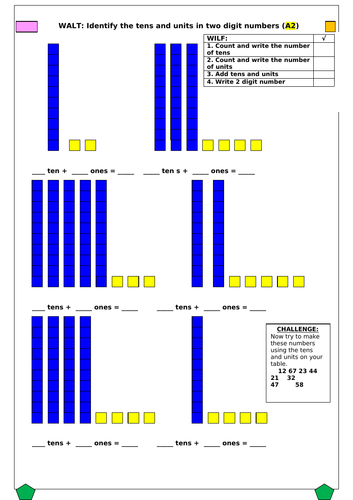 Year 1 identify the tens and units in two digit numbers for LA, MA and HA plus a challenge for HA.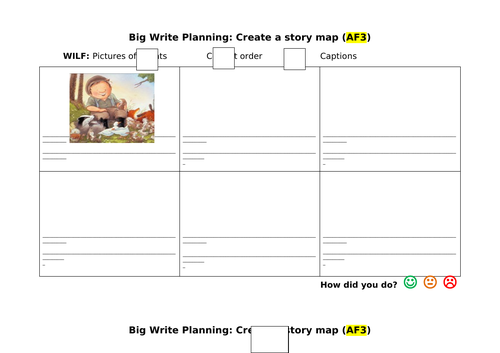 Peer worksheet for discussing an image of Percy. Worksheets for children to write a job description for a new park keeper. Worksheet for children to sequence and plan to rewrite the story.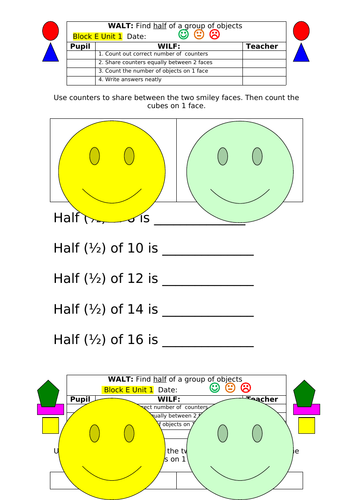 Year 1 Use counters to share between the two smiley faces. Then count the cubes on 1 face. Find Half of a group for LA and MA and find a quarter of a group for HA.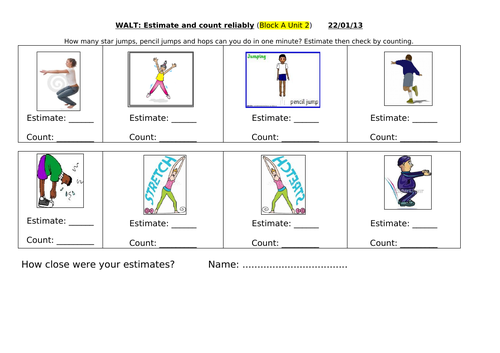 How many star jumps, pencil jumps and hops can you do in one minute? Estimate then check by counting.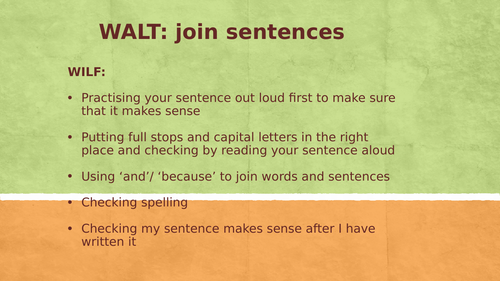 To identify the conjunctions and to write a letter to Little Red Riding Hood inviting her to visit our forest.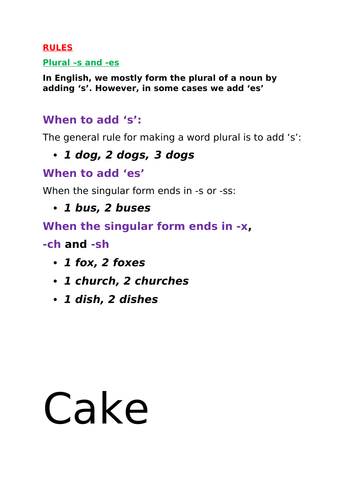 In English, we mostly form the plural of a noun by adding 's'. However, in some cases we add 'es' Flash Cards and Rules for Little Red Riding Hood.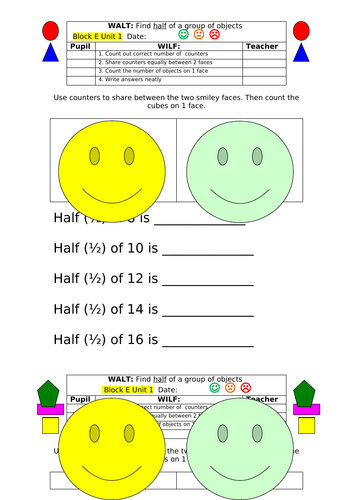 Find half of a group of objects for LA and MA group and find a quarter of a group for HA group.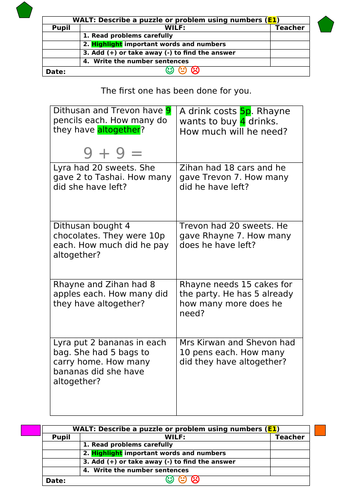 Year 1 Maths word problems differentiated. Both addition and subtraction.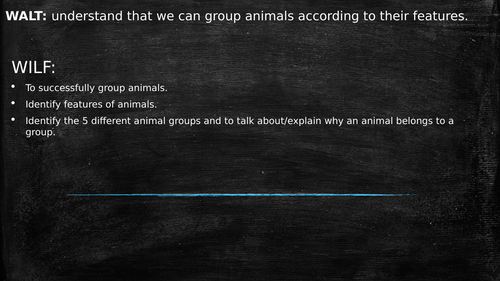 To get children to understand that we can group animals according to their features.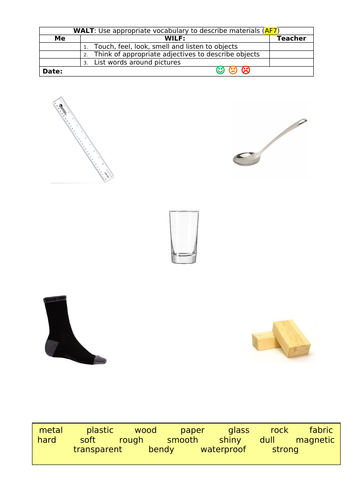 Year 1 differentiated materials worksheet. Children will be able to: Touch, feel, look, smell and listen to objects Think of appropriate adjectives to describe objects List words around pictures Write sentences to compare 2 objects (differences and similarities)