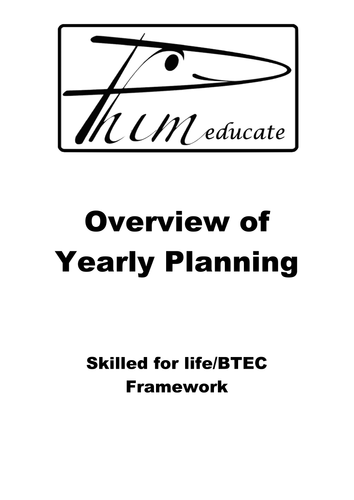 This is the full centre handbook that I use within my school and Pearson have awarded me Outstanding. This resource will need to be checked by you QN and adjusted to suit the policies and procedures of your centre, but the overall content will stay the same. Just a tip: To gain outstanding, make sure you always refer to your learners needs and constantly evaluate in order to improve.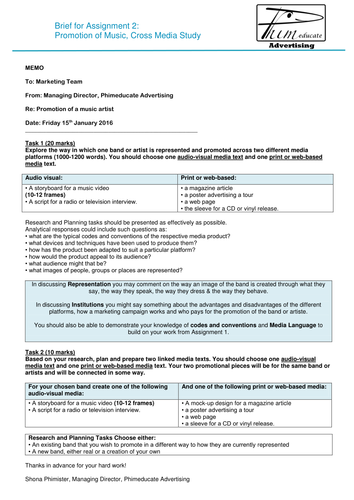 AQA GCSE Media Studies Promotion of Music Cross Media Study Brief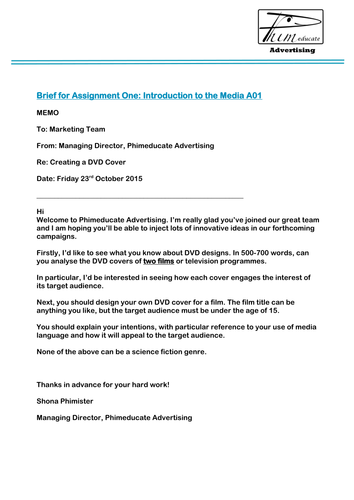 Assignment brief for AQA GCSE Media Studies Assignment 1 Packaging of DVD's.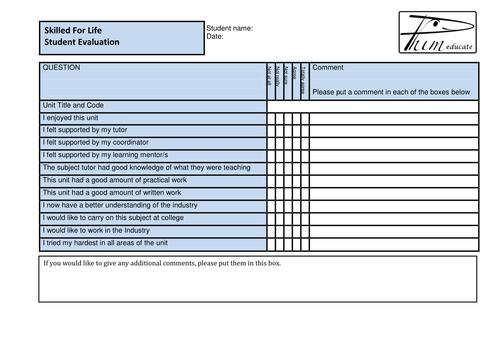 BTEC Skilled for Life Unit Student Evaluation Form for Centre Handbook