Shuaibkhan26's Shop
Teacher of Sociology, RE and Geography
94Uploads
793Views
193Downloads
Teacher of Sociology, RE and Geography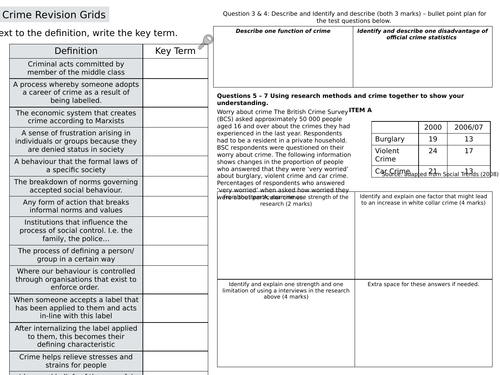 GCSE Sociology Paper Two: Crime & Deviance Social Stratification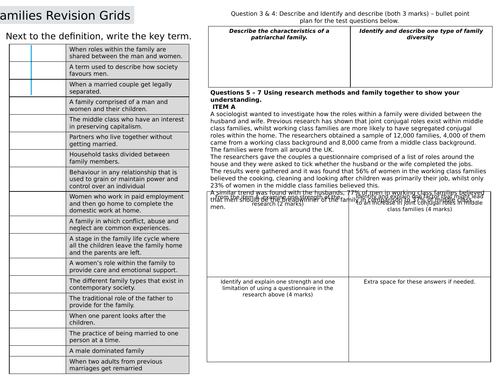 GCSE Sociology - Paper One Revision Grids Families Education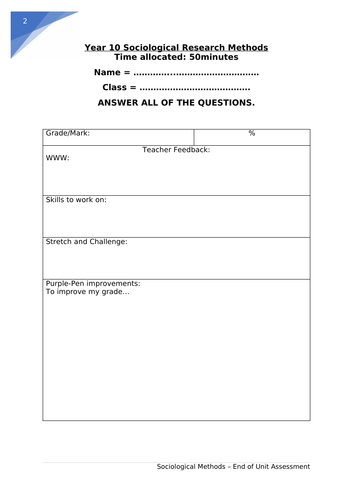 AQA GCSE Sociology - Research Methods End of Unit Assessment. Exam-style questions. Item questions. Clear and accessible format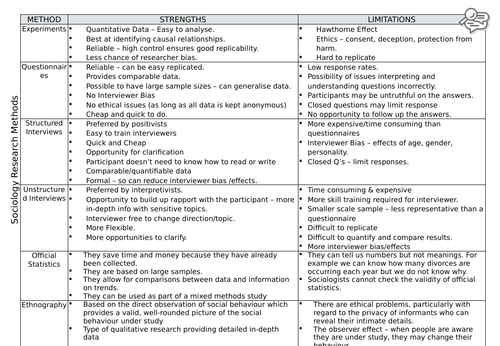 Strengths and Limitations of Research Methods. Includes: Interviews, Observations, Questionnaires, Official Statistics, Experiments Ethnography Content Analysis Longitudinal Studies Practical, Ethical and Theoretical Issues. Easily adaptable for GCSE Sociology. Revision aid or worksheet.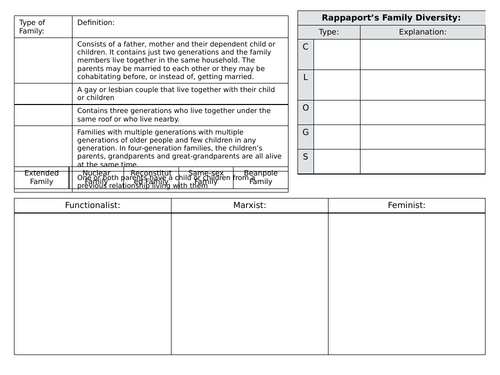 Paper One Topics Revision Families. Includes: Key terms work Recap over key theories Student lead activities PowerPoint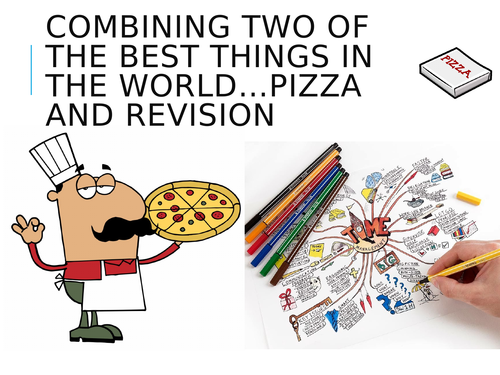 AQA GCSE Sociology - easily adaptable for A-level. Fun activity covering: Functionalism Marxism Feminism New Right Views on the family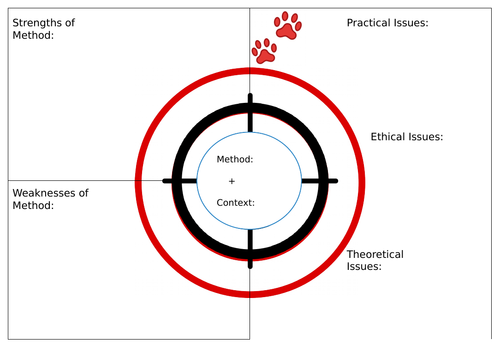 MIC Essay planning sheet, NOTE -You will need to provide item and question for students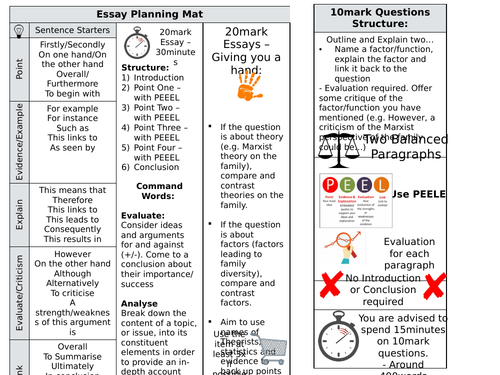 Sentence Starters Cues on how to structure essays and use item. Key Stage 3 Geography Map Skills. Full lesson resources on PowerPoint. Worksheets and additional resources included. Plenaries and AFL also included. End of topic revision lesson.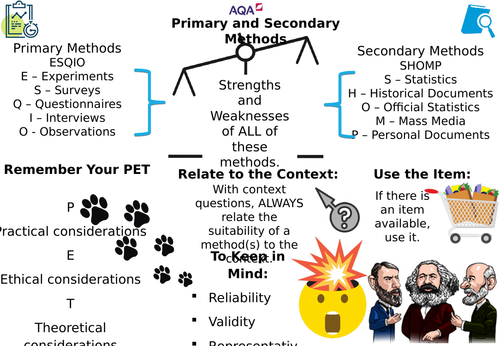 Methods in Context - crib sheet - visual breakdown of methods and knowledge required for exam. Strengths & Weaknesses table.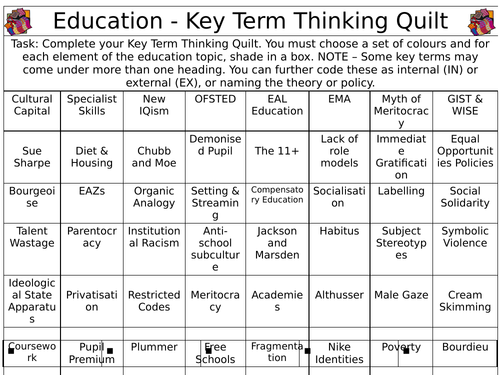 Activity to get students categorising key terms and placing them under the correct heading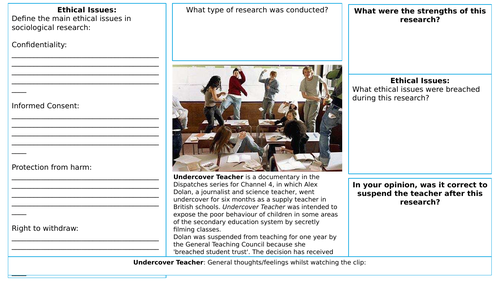 AQA GCSE Sociology. Video based lessons where students look at the ethical issues with being a teacher uncover in school.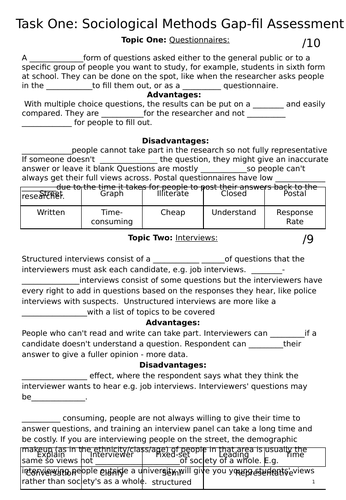 Gap Fill activity for GCSE Topic Research Methods. This can even be used as homework or an assessment.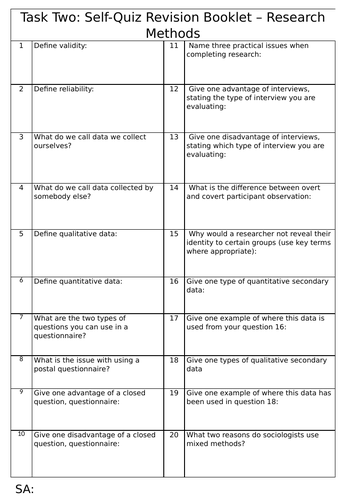 AQA GCSE Sociology - Research Methods. Self-quiz activity can be a starter, HW or re-cap activity. Easily peer/self-assessed.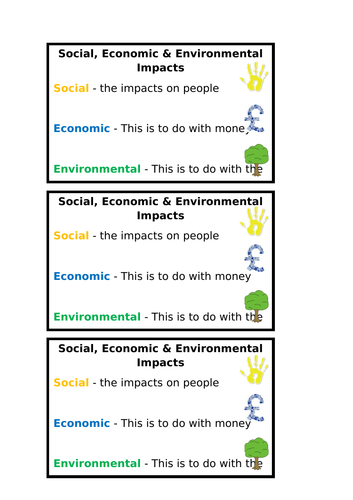 Hand out for students or memo for books/folders as a reminder of what are Social, Economic and Environmental impacts in Geographical analysis. Complete KS3 Geography Unit on Crime. All lessons on PowerPoint. Lesson resources and AFL included.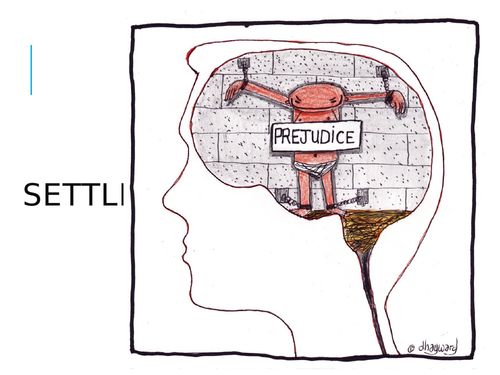 Full lessons and resources looking at the ways in which Ghandi, MLK and Malcolm X helped fight discrimination. Assessment included. Creative SOW with plenty of VAK learning opportunities.