Sale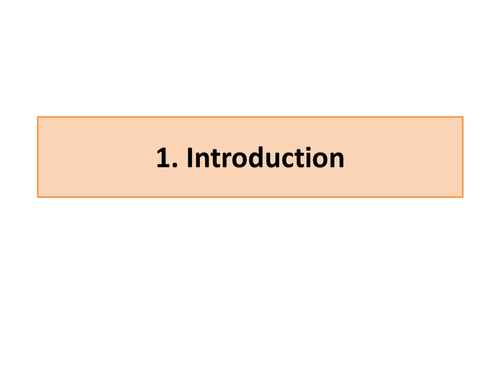 Complete unit of work on Songs of Innocence and Experience by William Blake.
Sale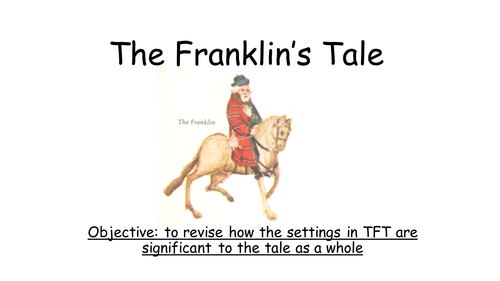 A lesson which explores the significance of different settings in the tale from the garden, the home of the magician and the location of Dorigen and Averagus' home.
Sale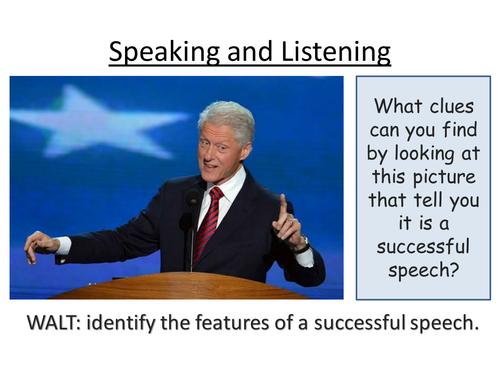 Lesson exploring features of successful speeches. Lesson compares speeches between Obama and a less professional one.
Sale
Great lesson which explores the song and significance of Gypsies in the Wood and how this leitmotif contributes to the play as a whole. Blood Brothers Willy Russell Revision Exam GCSE
Sale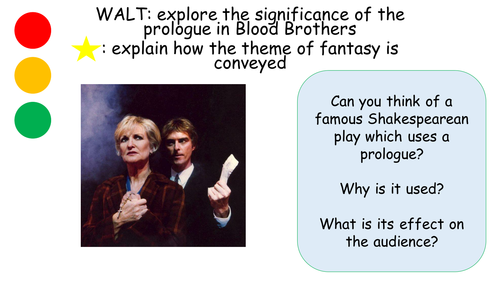 Great resource where students explore the significance of the prologue and the theme of fantasy within the opening
Sale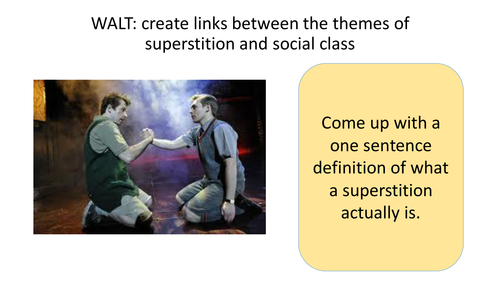 Great lesson which explores the theme of superstition in the play. Also comes with a sheet listing all of the references to different superstitions throughout the play.
Sale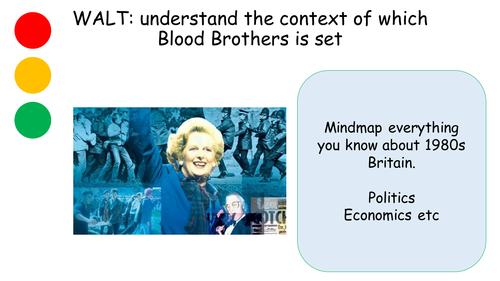 Great resource for introducing the context of Blood Brothers
Sale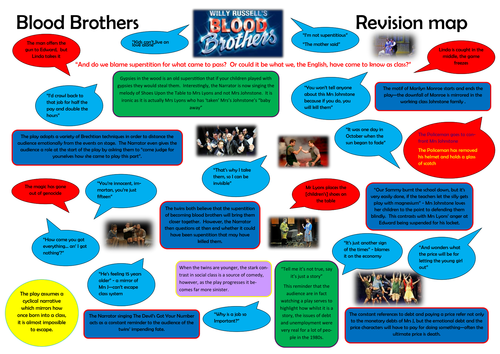 Revision map for Blood Brothers. Includes key quotations, themes and images. Great resource for GCSE students.
Sale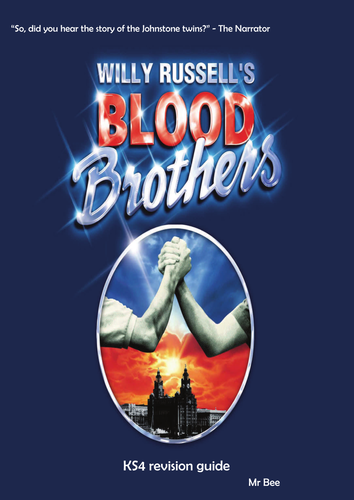 Full revision booklet made for GCSE students on Blood Brothers. Includes analysis of character, themes, songs and past paper questions.
Sale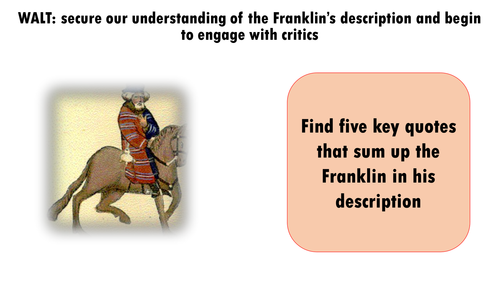 Analysis powerpoint - the description of The Franklin in The Canterbury Tales
Sale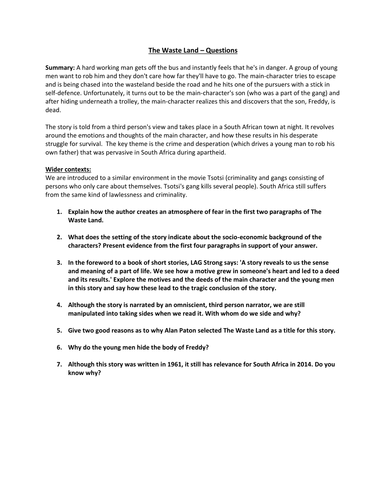 Lesson analysing The Waste Land by Alan Paton. Pupils explore some of the political history of South Africa and learn about Paton's writing.
Sale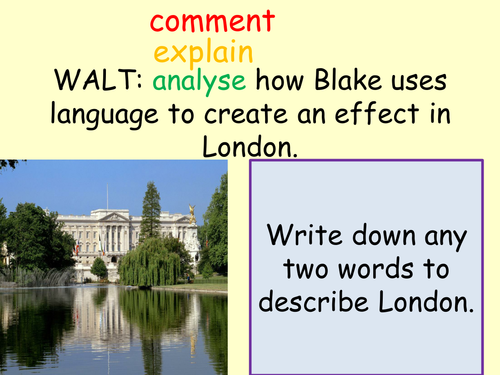 Lesson teaching the poem London by William Blake
Sale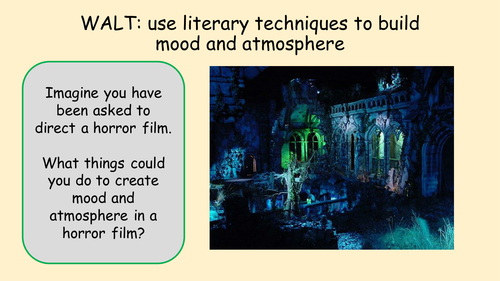 Lesson on developing mood and atmosphere in writing.
Sale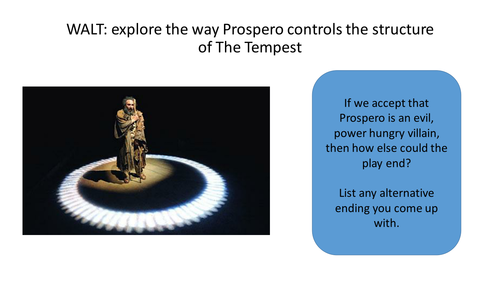 Lesson on how to link the character of Prospero with the structure of the play
Sale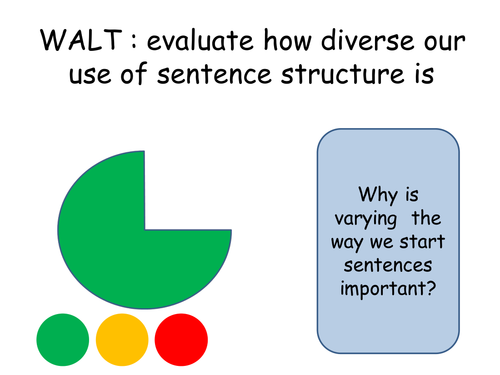 An English lesson where pupils use their numeracy skills to analyse their writing. Great for teaching creative writing, and/or analysing writing.
Sale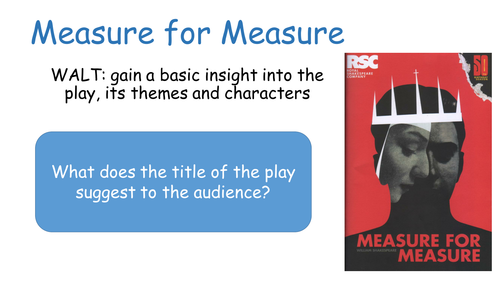 Lessons and analysis of the first act of Measure for Measure by Shakespeare.
Sale
Line by line analysis of The Franklin's Tale by Geoffrey Chaucer
Sale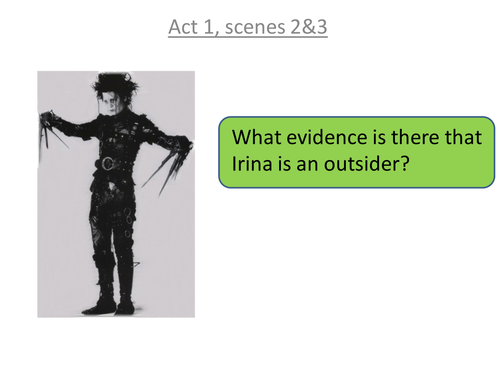 Lessons and analytical overview of Murmuring Judges by David Hare
Sale
Pupils explore the character's point of view in this lesson and consider Palacio's intention for writing the novel. The lesson also includes an interview with the author (R.J.Palacio) where she speaks about her inspiration for the novel.