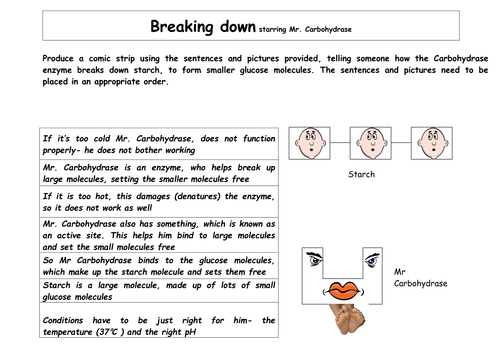 To arrange sentences and pictures in creating a cartoon strip, for enzymes function. For lower school.
A lesson based around the screaming jelly baby demonstration. The lesson plan comes with the risk assessment needed for the demonstration and a levelled task for the pupils to complete after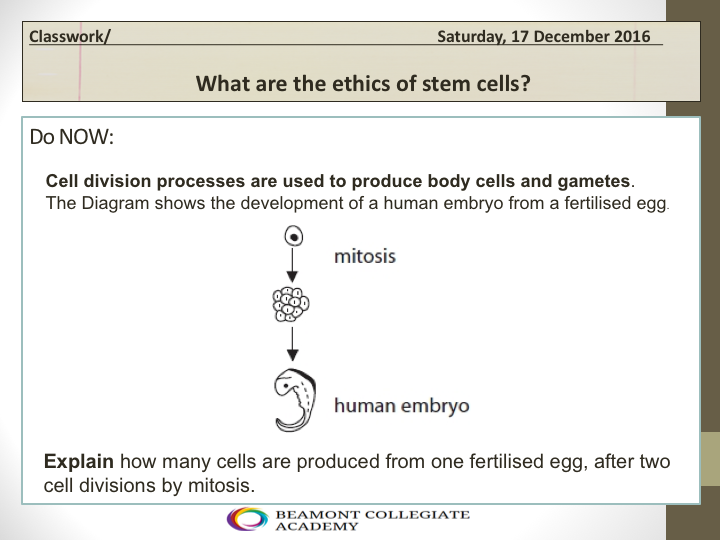 A lesson focused on looking at the ethics behind stem cells. This comes with full lesson plan, presentation (with QR codes) and exam questions with answers.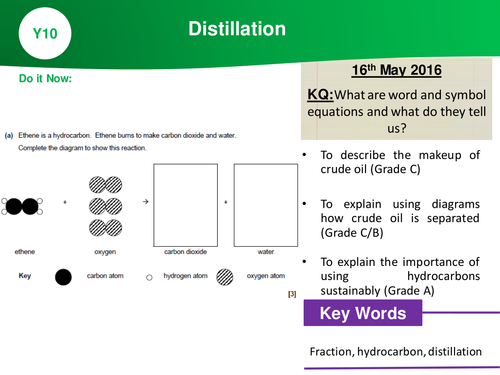 Test your pupils memory (and improve it!!) by using their memory and team skills to produce an image for fractional distillation. A great idea for helping pupils remember diagrams, processes and cycles that contain a lot of information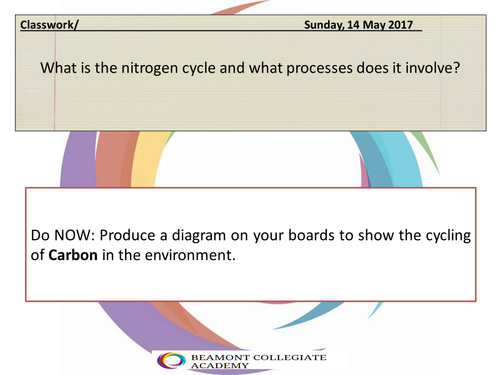 Test pupils memory for the Nitrogen cycle by allowing them to work in groups, to produce large diagrams of the cycle itself.
Guide to performing the extraction of DNA, from strawberries. lesson includes: - do it now activity -method -risk assessment
Step by step guide to calculating acceleration, for the new GCSE, with calculations
Presentation, which covers the basics about DNA and sets pupils task, to build their own models. This lesson comes with: 1) Do it now stimulus 2)Key information about DNA 3) worksheets (edexcel) to complete 4)diagrams that pupils can label 5)extended writing question (with model answer)
This lesson is aimed at KS3 pupils; it explores the plants needs for photosynthesis. The lesson includes resources that can be printed to assess pupils understanding
This resource requires the use of IPads. Pupils will be directed to QR codes around the classroom, which are targeted to their needs. Subject areas include: -acids -naming salts -making salts Questions are levelled and have an associated QR code that directs pupils to help, from sources such as BBC Bitesize
This lesson looks at half life, through the use of exam questions and activities, where pupils have to use half life graphs.
A lesson that assesses pupils knowledge on micro-organisms, by allowing them to interactively learn about the different types. The lesson makes great use of IPads/QR codes and draws their focus, to 3 microbes: Influenza, athlete's foot and salmonella.
A presentation that includes links to videos and examination questions, with mark schemes. This activity is targeted towards GCSE pupils.
presentation, using energy level graphs and exam questions, to examine different reactions.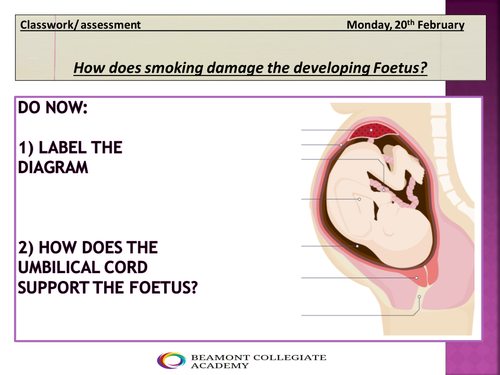 An extended task, where pupils need to need to answer questions on differentiated levels (use of QR codes)
A resource that uses keywords and Venn diagrams to compare plants and animal cells. Activities include: - Do it now: defining keywords -Video recap -Venn diagram (use of QR code) -extension
Presentation comes with exam question and answers and key information that pupils need to know about uses of radiation.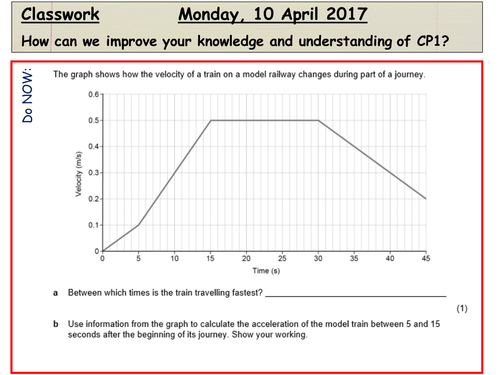 This presentation uses QR codes to direct pupils to revision on: 1) velocity: word fill- keywords provided. Extension to construct sketch of V/T graph 2) acceleration calculations
LEVELLED activity, targeted at KS3. Pupils are to follow a grade ladder, to produce a detailed written piece on food poisoning. The lesson come with DIRT improvement the pupils can make (use of QR codes)
An Outstanding lesson, with resources. The package includes -A full lesson plan - A presentation, which includes QR codes (which are to printed and placed around the classroom, for a circus activity) -A Keyword dictionary- to be completed by the pupils -A worksheet, to produce diagrams and answer stretch questions on
A bundle of starter(Do it now) activities, which can be added to the start of any lesson, to provide pupils with practice, in using Physics formulae.
Get pupils really involved in their revision, by making them create, their own revision table cloth! Purchase cheap table cloths from your local supermarket or pound shop and get the pupils to fill it with their own revision notes. Theses can be then pinned up around the class and used to enhance pupils revision on this topic.