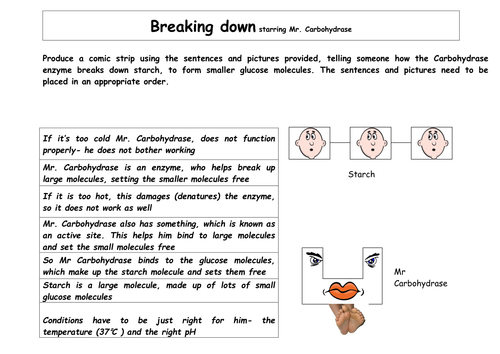 To arrange sentences and pictures in creating a cartoon strip, for enzymes function. For lower school.
A lesson based around the screaming jelly baby demonstration. The lesson plan comes with the risk assessment needed for the demonstration and a levelled task for the pupils to complete after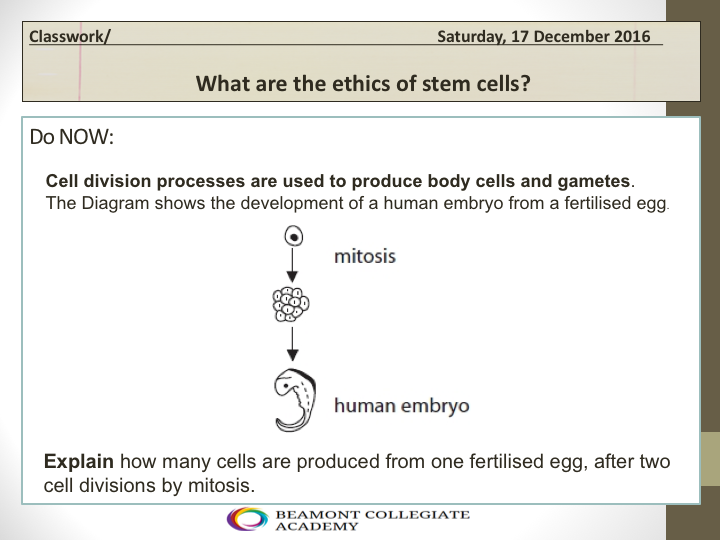 A lesson focused on looking at the ethics behind stem cells. This comes with full lesson plan, presentation (with QR codes) and exam questions with answers.
Presentation comes with, outcomes and activities associated with them: Do it Now activity, identifying models of Pure substances and mixtures and an exam style question.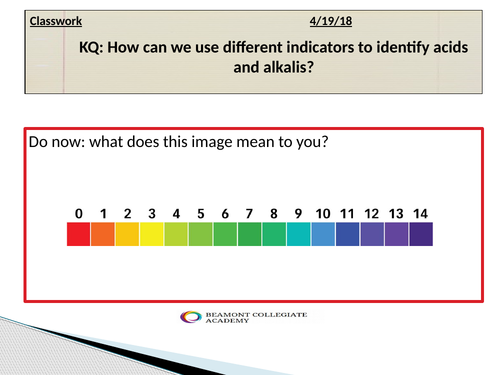 This lesson gives pupils a chance to explore different indicators and dismiss the misconception that acids are red and alkali is blue. The work sheet should be laminated for multiple use and used to record their results visually, using micro-scale chemistry. One drop of the test chemical should be placed using a pipette, directly onto the laminated worksheet and then on drop of the indicator added afterwards. This lesson allows pupils to see that different indicators, have different effects and also saves on the amount of chemicals that yous use in class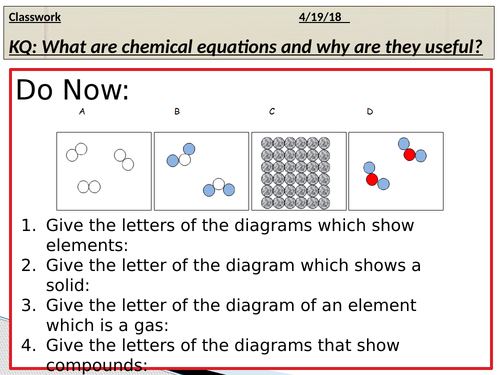 A presentation, which includes: Do it now activity Guide to balancing equations activity for pupils to complete
Complete lesson, with Do now activity (which can be printed), kinetic theory link and an exam question, which could also be completed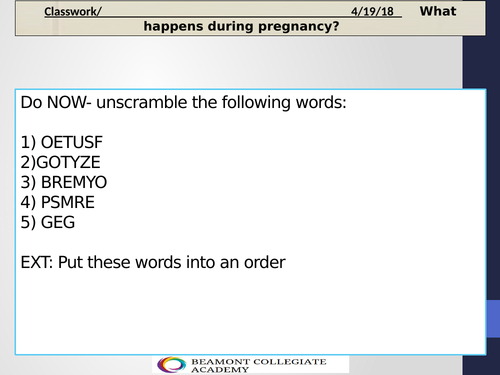 Presentation, which includes: do it now link to video Activity based on development which occur through pregnancy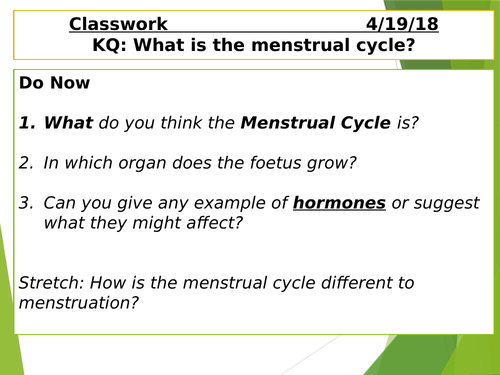 Presentation, which includes: Do it now activity Video link with associated activity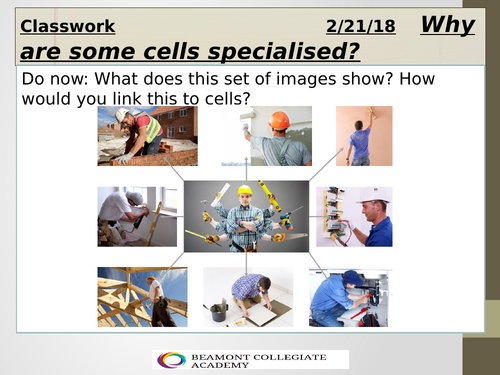 A lesson which uses QR codes, to allow pupils to circulate the classroom and collect research on the different types of cells; completing a table as they do so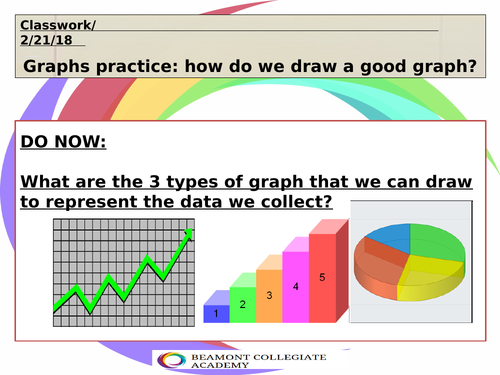 Guidance for pupils to produce a line graph. Resource comes complete with level ladder and data for pupils to use.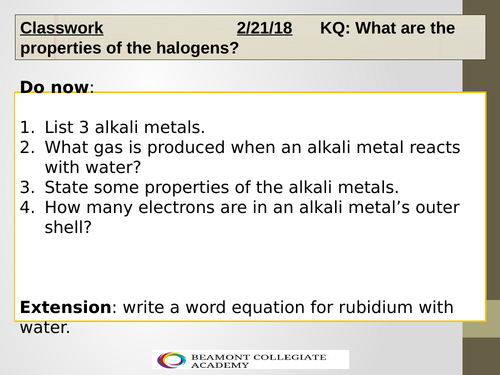 Information and lesson activities for pupils to complete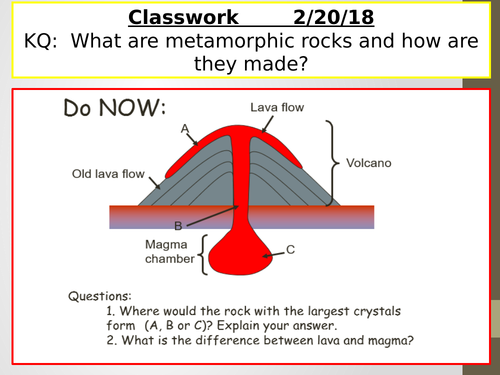 Lesson ideas and infornation needed on metamorphic rock for KS3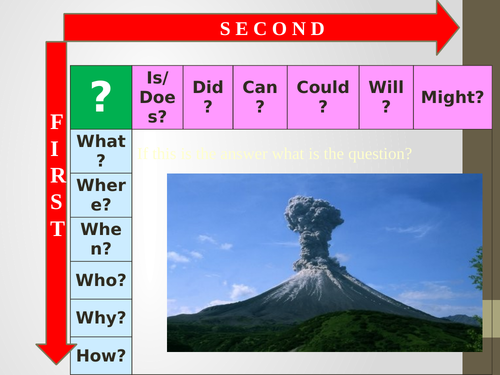 Demo idea and information for pupils at KS3, with pleanry questions
Starter bundle, to be used with KS3, to explore rocks and the rock cycle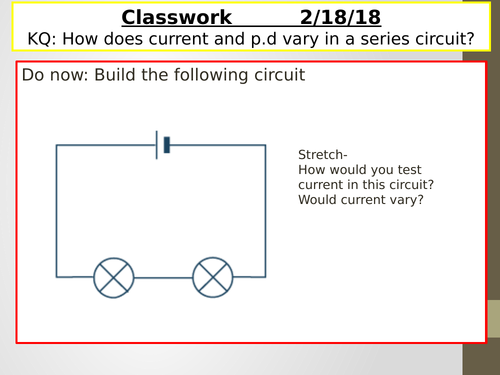 Two lessons, with questions, practical ideas and help for students to understand differences between series and parallel circuits.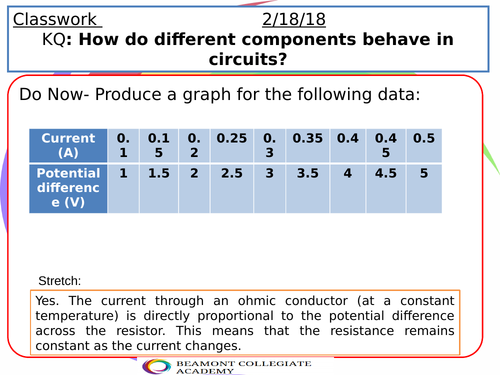 Resource provides presentation on characteristics of filament lamp, diode and resistor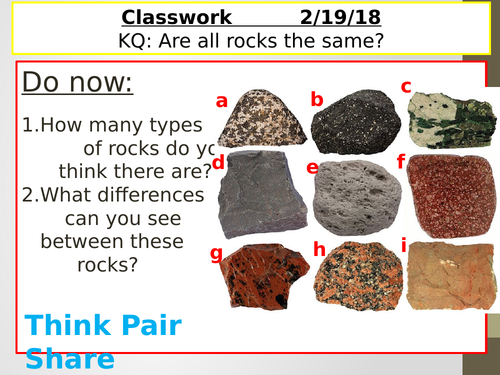 lesson which includes: Do it now stimulus practical ideas Risk assessment Results table + questions for consideration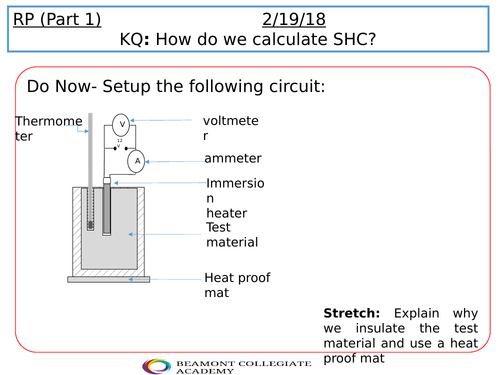 Required practical for AQA 9-1 Science, P2. Includes practical ideas and table. Also includes analysis ideas and exam questions.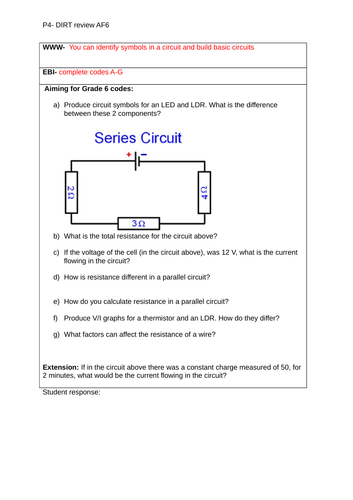 DIRT review, which be completed after the unit in green pen, to assess any gaps in pupils knowledge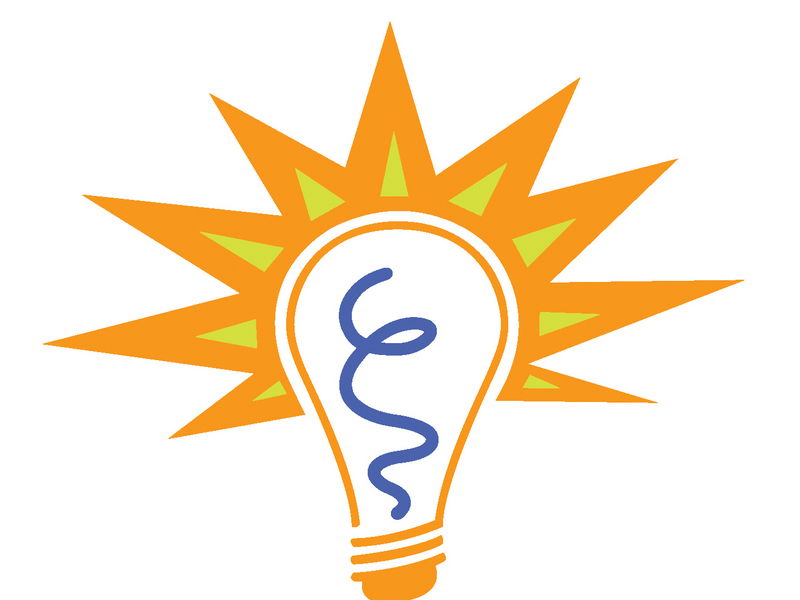 lesson designed around the AQA specification. Lesson provides exam question and practice questions for the students
Resource provides practical ideas and pupil support/ resources, to help achieve grades 6-8 for the AQA required practical
Bundle includes all lessons for unit, with DIRT assessment idea
A bundle of starter(Do it now) activities, which can be added to the start of any lesson, to provide pupils with practice, in using Physics formulae.