Sirhesford's Shop
Liven up your lessons and inspire the scientists of tomorrow!
84Uploads
20k+Views
6k+Downloads
Liven up your lessons and inspire the scientists of tomorrow!
Step by step guide to calculating acceleration, for the new GCSE, with calculations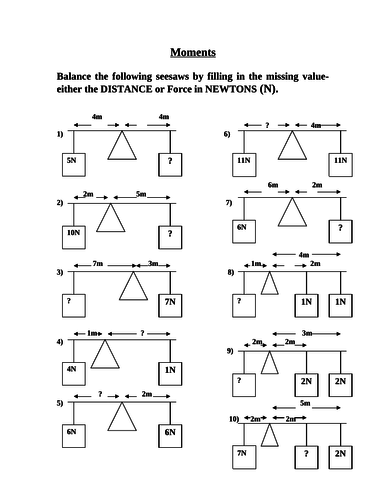 Resource that can be used with both KS3 and KS4, to test pupils ability to calculate moments
Guide to performing the extraction of DNA, from strawberries. lesson includes: - do it now activity -method -risk assessment
A bundle of starter(Do it now) activities, which can be added to the start of any lesson, to provide pupils with practice, in using Physics formulae.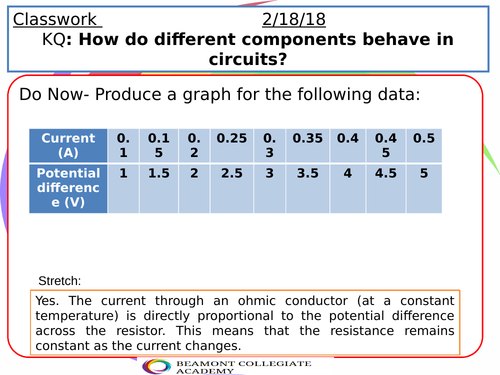 Resource provides presentation on characteristics of filament lamp, diode and resistor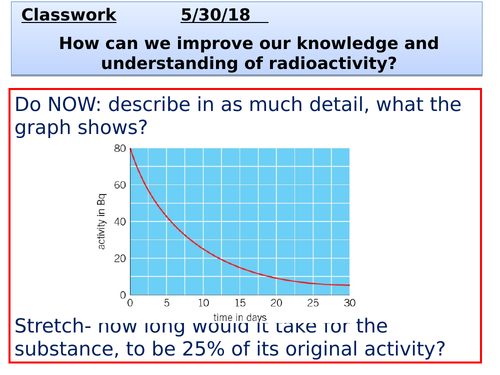 Revision activity based around the revision clock idea. Questions are to be presented on the board and pupils have 1-3 minutes, to answer questions, on their own clock. Answers have been given, so it can be reviewed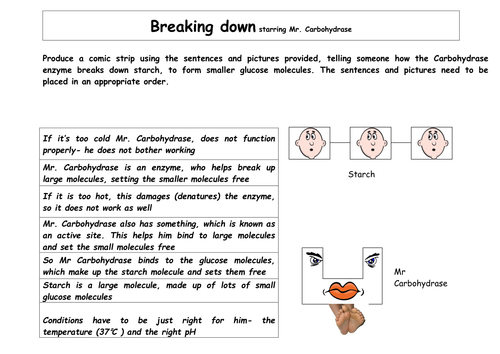 To arrange sentences and pictures in creating a cartoon strip, for enzymes function. For lower school.
Create your own water rockets!!! This ppt/ activity includes the guide to creating your own water rockets. Please note that you will need your own launch platform first. Bicycle pumps and some mdf, will be needed, if you want to make this an activity to be remembered!! Good to show the, Top gear car into space video, to get excited!!!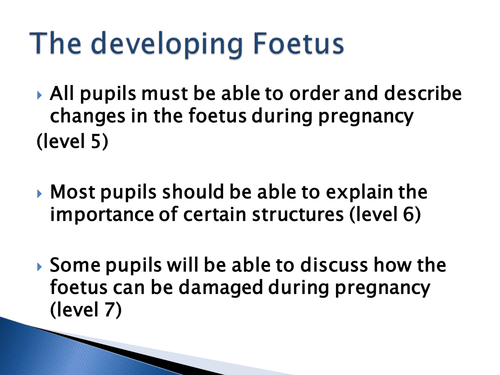 A lesson that can be used for KS3 and GCSE, to help pupils describe the stage of foetal development. The sources include an activity to complete and a lesson plan.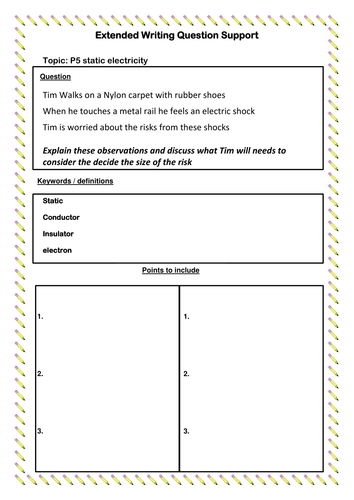 An extended writing opportunity, which allows pupils to access a 6 mark question, before attempting it.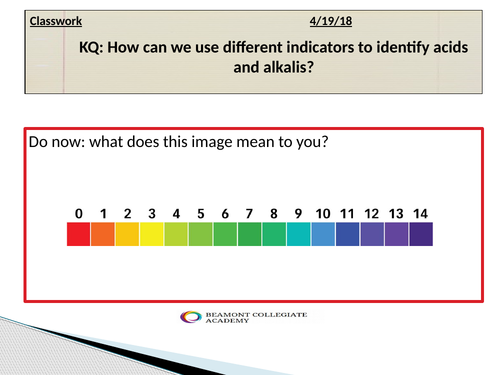 This lesson gives pupils a chance to explore different indicators and dismiss the misconception that acids are red and alkali is blue. The work sheet should be laminated for multiple use and used to record their results visually, using micro-scale chemistry. One drop of the test chemical should be placed using a pipette, directly onto the laminated worksheet and then on drop of the indicator added afterwards. This lesson allows pupils to see that different indicators, have different effects and also saves on the amount of chemicals that yous use in class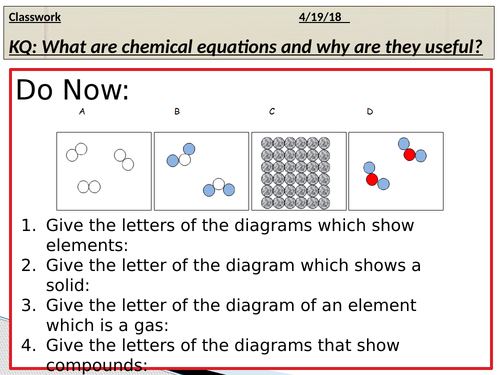 A presentation, which includes: Do it now activity Guide to balancing equations activity for pupils to complete
Presentation comes with, outcomes and activities associated with them: Do it Now activity, identifying models of Pure substances and mixtures and an exam style question.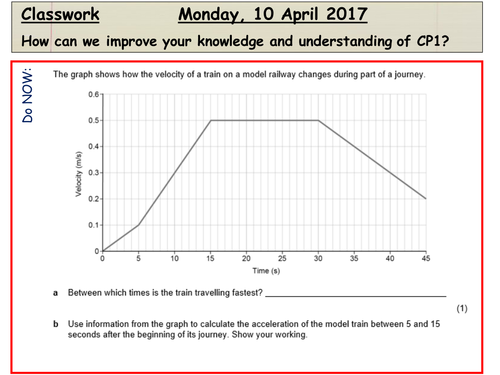 This presentation uses QR codes to direct pupils to revision on: 1) velocity: word fill- keywords provided. Extension to construct sketch of V/T graph 2) acceleration calculations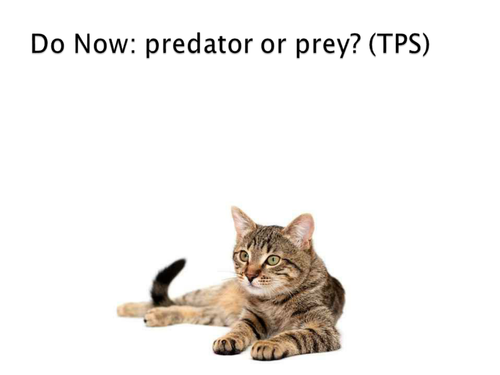 Pupils to create their own top trump cards and compete against each other. Ideal for a low ability set to think about the different characteristics of predators and prey.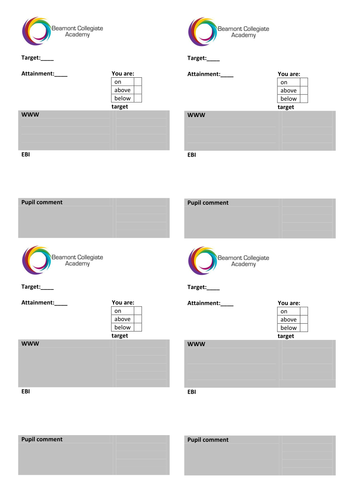 This resource should be printed on adhesive labels and used to give feedback to pupils work.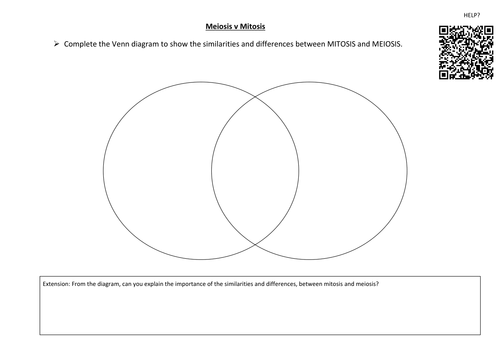 Using a Venn diagram and QR code to help pupils compare the 2 types of cell division.