Sizonation12's Shop
Range of resources for KS3 & KS4 PE and newer resources for KS3 Science. Enjoy!
25Uploads
50k+Views
103k+Downloads
Range of resources for KS3 & KS4 PE and newer resources for KS3 Science. Enjoy!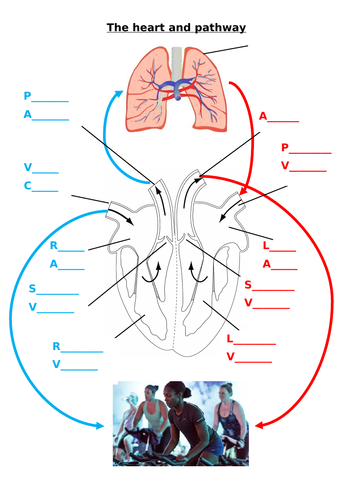 Differentiated lesson focusing on the pathways of blood through the heart and major blood vessels. Exam question plenary included at the end of the presentation to check pupils understanding. Worksheet is colour coded to match AO1-3 so that pupils know what skills they are using when completing tasks.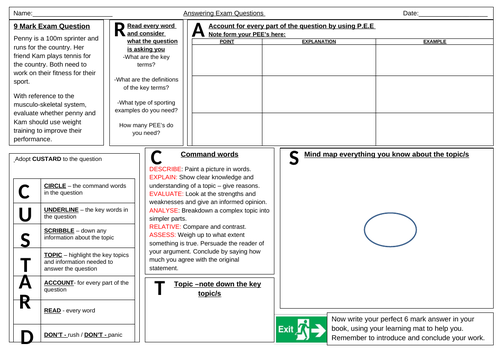 Progressive way for pupils to plan answers for 9 mark questions. Easily adapted.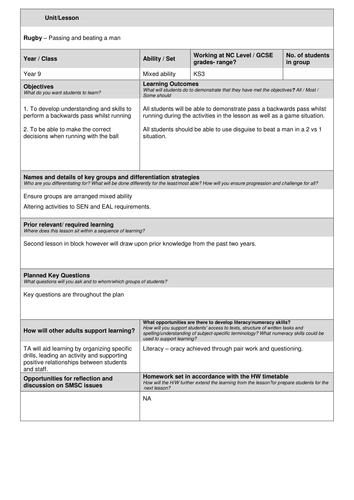 Various activities used within lesson to develop students passing skills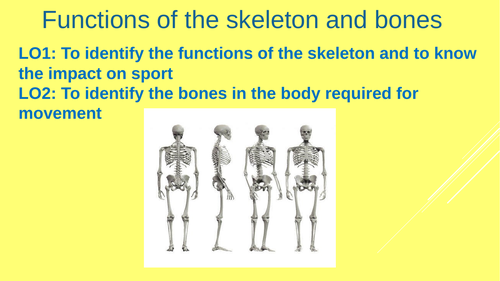 KS4 GCSE PE - Functions of the skeleton and bones lesson. Worksheets with fun activities for pupils to do with supporting powerpoint.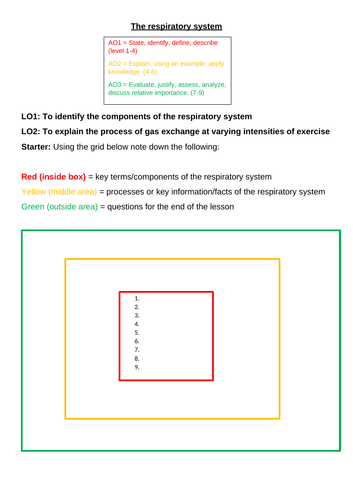 Complete lesson with exam questions to finish. Fully differentiated worksheet to challenge more able and support weaker pupils. Can be edited to suit pupils needs. AO1-AO3 colour coding throughout lesson.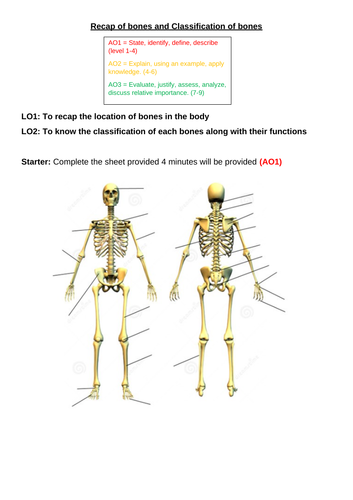 Full lesson on the classification of bones. Resource contains powerpoint and worksheets including some exam style questions.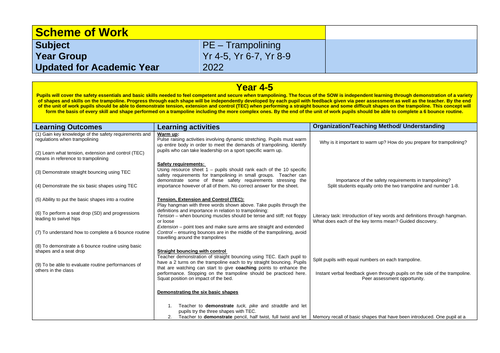 A progress SOW looking at the fundamentals of Trampolining. Fully differentiated with assessment ideas as well. Key: SD=Seat Drop/Landing FD= Front drop/Landing BD= Back drop/Landing FS=Front Somersault BS=Back Somersault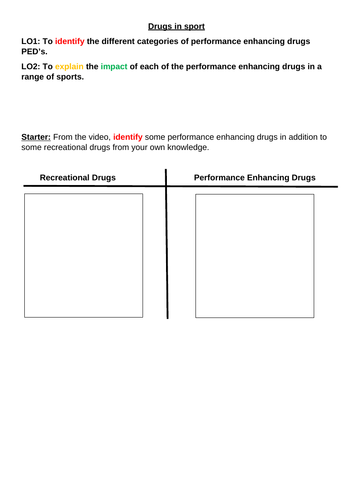 2 full lessons covering all performance enhancing drugs including advantages and disadvantages to the sportsmen and sportswomen. Worksheets included for pupils to complete.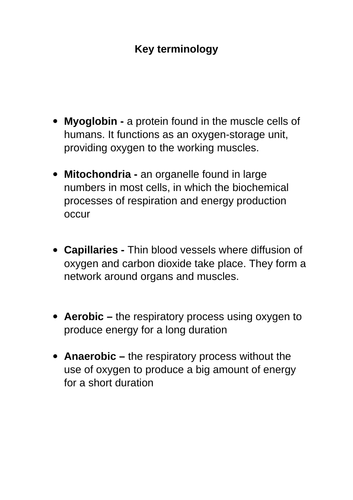 Pupil led lesson on Muscle fibre types. Activity 1: Print out the resource covering the content for pupils to work from. A group carousel works quite nicely. Worksheet can be completed on a computer or printed out.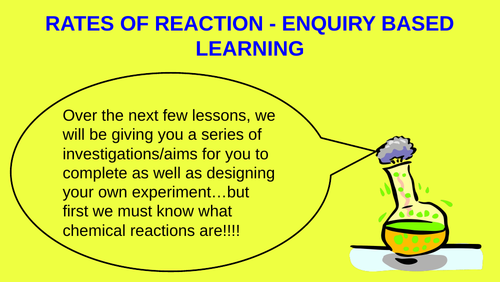 Lesson 1 looks at how what a chemical reaction is and how we can measure the rate of one. A series of activities followed by some demonstrations/practical experiments to solidify their understanding. Demonstrations: Ice melting Bicarb and vinegar Screaming Jelly baby - you will have to follow the CLEAPSS method, this can be dangerous so ensure you follow the safety guidelines. Dissolving salt in water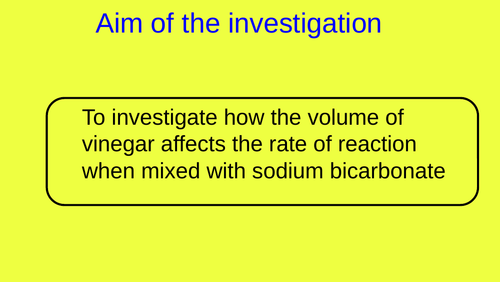 Designed for KS2 and KS3 rates of reaction Enquiry Based Learning project building on fundamental scientific skills. Included in the pack are 5 lessons, each building on the skills from previous lessons with a self assessment tracker. Main equipment needed: Vinegar Different types of bicarbonates (sodium, potassium and calcium) Beakers measuring cylinders HCL thermometers (ideally digital) Stopwatches The final lesson (if very able), let the pupils decide on their own aim, plan and then investigate.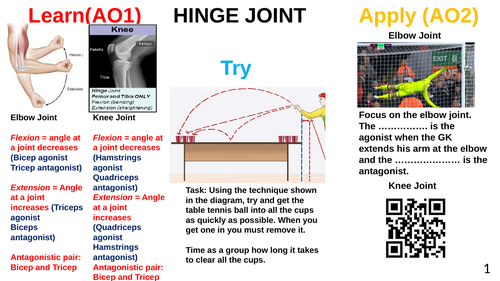 A whole lesson geared towards furthering pupils understanding in how muscles and joints work together to move. Exam style questions added - will need white boards for this Activity 1 - use the Task cards, some equipment will be needed including: Table tennis ball light dumbbells Indoor Basketball and hoop Box steps (different heights) Indoor golf equipment or similar Activities can be done practically and in whatever setting suits, the resource is easily adaptable and pupils love doing the activities. Video analysis of movements supplements the learning very well! Enjoy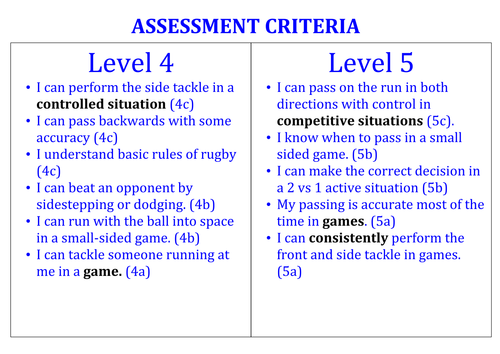 Varied year 8 lesson plans for a mixed ability class including assessment criteria.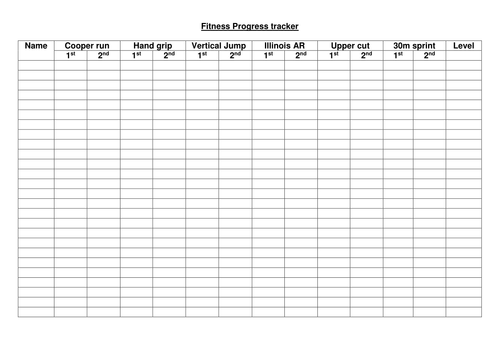 Measuring students fitness components through a variety of fitness tests and how they link to each sport.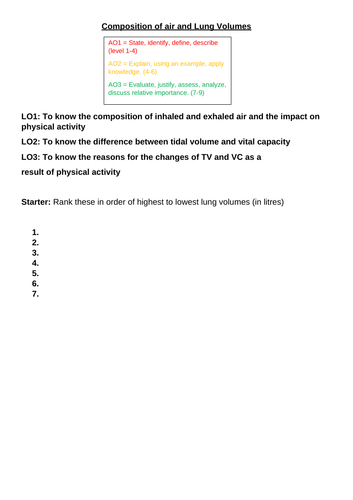 Composition of air complete with a worksheet for pupils to work through. Fully differentiated and colour coded to match AO1-AO3 objectives.