16Uploads
449Views
33Downloads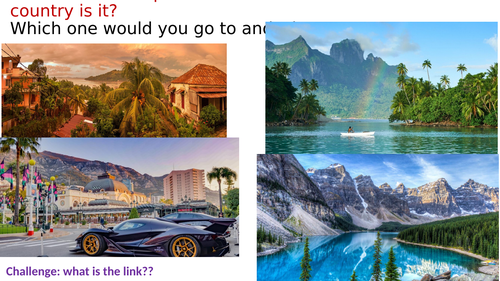 Series of activities based on Francophone countries to answer the question "why do we learn French", and to introduce yourself to somebody from a different country. Aimed at year 7 as a start to the year to engage pupils.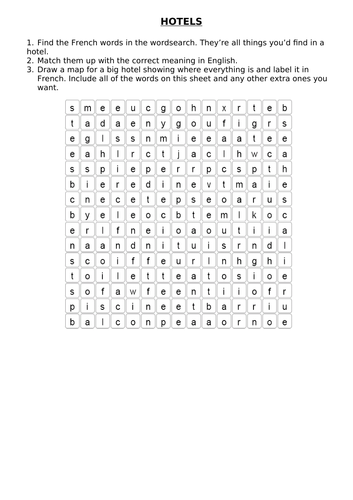 Aimed at year 6, on the topic of tourism and visiting France. Basic recall of vocabulary for rooms in a hotel.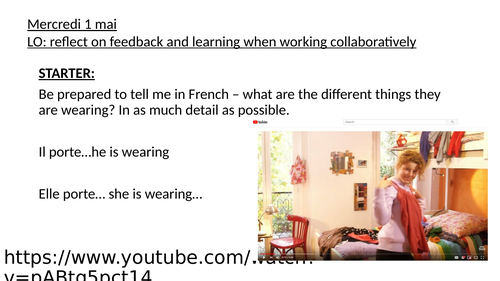 Encourages pupils to describe outfits and give opinions on what others are wearing. Aimed at year 8.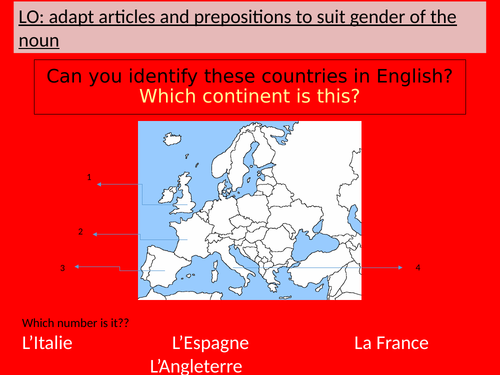 Quite grammar-focused, could be improved but there's ideas for questioning and a range of activities. I used the slides to drop in and out of/refer back to when teaching year 8s about countries and nationality.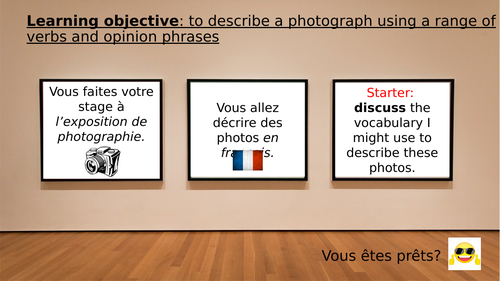 This lesson is intended to increase pupils' confidence when describing a photo, to prepare them for the requirements of a GCSE speaking exam.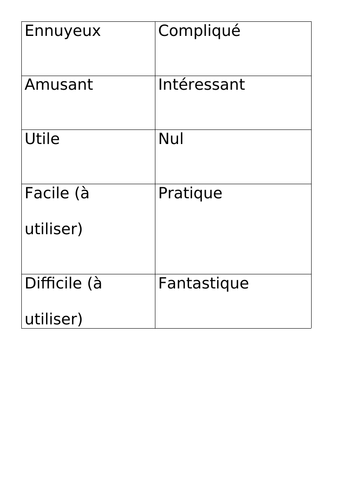 Speaking lesson encouraging pupils to give their opinions about different activities to do with using technology.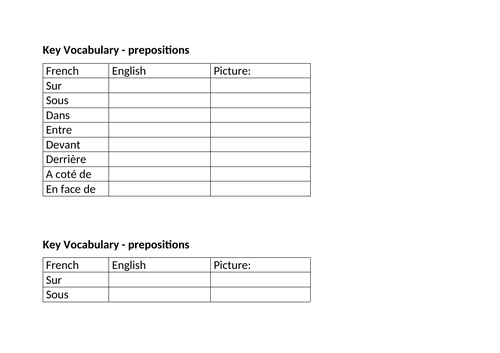 An introduction to prepositions and some sheets to laminate to encourage discussion. Different tasks for lower ability and higher ability pupils (higher ability choose an English sentence from an envelope and translate to their partner. Their partner guesses the meaning in English). Includes extension pictures for when pupils have finished discussing the images with sentence starters on.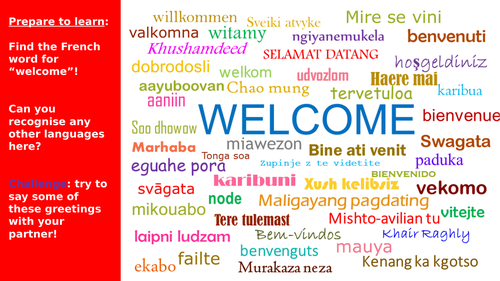 To start the year and remind pupils why it's important and fun to learn languages! There is a link to a youtube video, with activities to go alongside.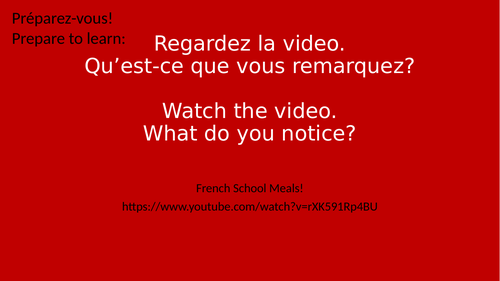 There is a link to a video to encourage discussion around cultural differences. Aimed at year 8 as an introductory lesson but could be used for much younger pupils with more experience in French.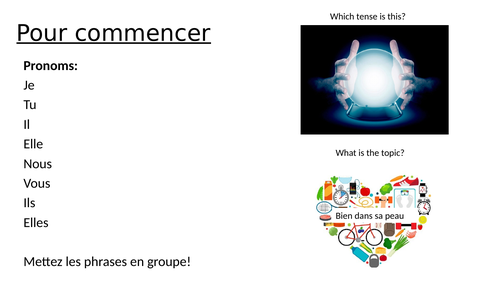 Practising the future tense endings using the topic of healthy living. You will need to print out the phrases describing each photograph to create a card sort (pupils can use highlighters on the sentences if they are printed on paper). I have included a worksheet that could be turned into a double-sided word mat and laminated, for pupils to write on using a board marker then use as an aid for remembering the endings when they form their sentences.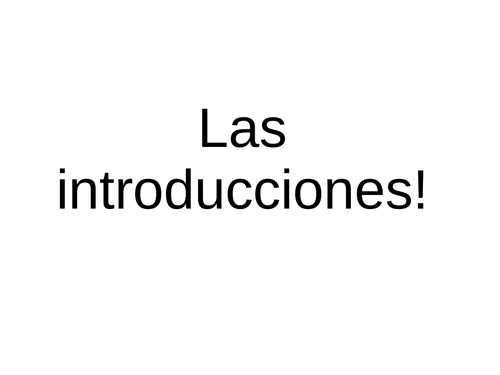 Series of activities to build vocabulary when describing rooms and furniture. Could be suitable for year 8 or 9.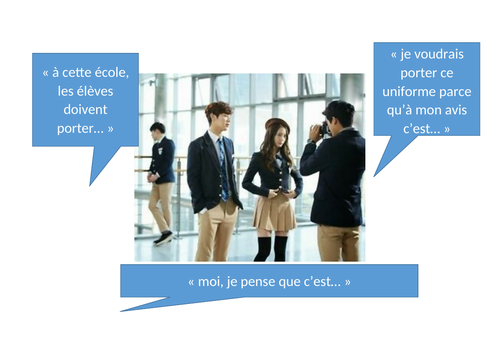 Two differentiated lessons with an emphasis on speaking and oracy. There is an activity "quiz quiz trade" which requires you to cut up the phrases and give one to each pupil, then to print the blank version onto an A3 sheet for each table. There are three sets of sentences to put into envelopes with the photographs - easy, medium and difficult. Aimed at year 8.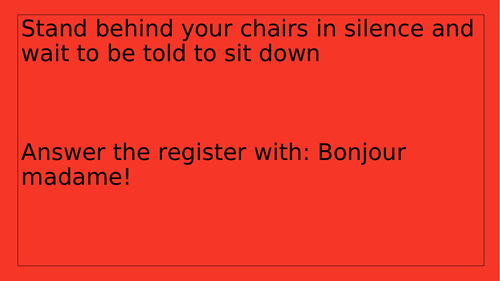 Colours, alphabet, greetings and numbers, with slides outlining learning objectives. I have put these topics into a sequence for the start of year 7. There are links to songs on the powerpoint. Could be improved visually but the slides are whole-class activities in themselves with instructions for pupils.