Smpotter92's Shop
A range of resources for English Literature & English Langauge for KS3 & 4
32Uploads
3k+Views
187Downloads
A range of resources for English Literature & English Langauge for KS3 & 4

Sign of Four- Sherlock Holmes Gives a Demonstration- The character Athelney Jones Complete lesson with powerpoint, self assessment, Retrieval questions, Fun Fact, Model Answer, structure support, Grade support, resources adapted for LAP pupils & Stretch and challenge through out. All resources attached to the powerpoint.

Danny Champion of The world- chapters 1-5 comprehensions spider diagram activities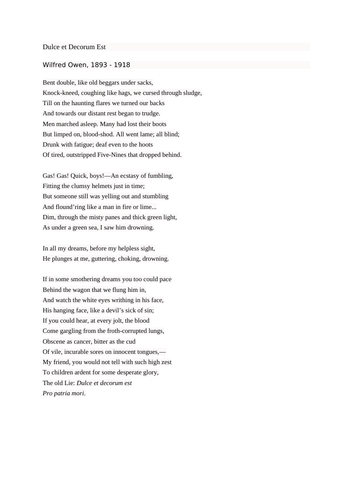 World Ware One Poetry Scheme Of Work A powerpoint and rescources including: brief history video links imagery diary entries diary entry written assessment point of veiw eye tasks & resources two poems - Dulce et Decorum Est & the Call Jessie Pope storyboard for poems drama activity And lots more

complete lesson on Falling Leaves by Margaret Postgate Cole- including all resources and LAP resources

lesson on the following: How women have been represent in the media. including pair, group and individual tasks

Christmas Carol Context Lesson- various activities which are interactive and LAP resources provided. complete lesson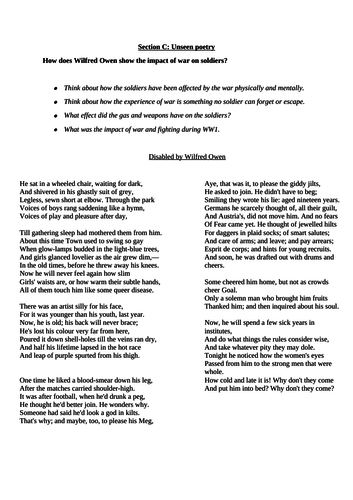 World War One Poetry Assessments- unseen poetry question, comparison Section B: Poetry Compare the different ways the poets present the view of war in 'Dulce Et Decorum Est' by Wilfred Owen and 'The Call' by Jessie Pope. How does Wilfred Owen show the impact of war on soldiers? - Disabled

What Is Structure - Poster/ Explanation slides/ Mats Explains what structure is and what to comment on.

To be able to Zoom in effectively complete lesson. Guided stucture to zoom in for creative/ decriptive writing. examples given & all resources included

Hunger Games – Primrose's selection- complete lesson with extract. Exploring the following question: How does Collins present Katniss & Primroses reactions? Exploring the use of Juxtaposition + the following task: Write diary entry based around the events of the selection. The diary entry is to be written in the perspective of primrose. ​

Exploring the power of memory in 'The Emigree' by Carol Rumens & The Follower' by Seamus Heaney - complete lesson. Comparative lesson with guided questions/annotations. Sentence guide/ fill in the gaps given

Pigeon English By Stephen Kelman Glossary A document including all of the slang, insults and unfamilar words with defines and explanations