6Uploads
656Views
60Downloads
A guide for parents to support their children at home. It covers all of the spelling, punctuation & grammar knowledge required by the end of year 6 -just in time for the SATs! It includes all of the key terminology (a glossary) for the PAG Curriculum with definitions and examples for parents. Great resources to hand out at the start of the year in Year 5/6 at meet the teacher night or even at parent's evenings throughout the year. As English Leader in a school, you can share this resource with parents at the beginning of the year.
I have sorted the National Curriculum learning objectives for English into year groups and on one sheet for each year group! On each sheet you will find the objectives for each year group for speaking and listening and writing composition. I distributed these to each teacher in my school as Head of English. It enabled me to ensure progress throughout the school. Teachers used the sheet as a working document- highlighting objectives as they taught them using a colour coding system.
Online learning Distance Learning 22nd-26th March 2020 10 minute morning activities English Maths Short interactive videos WOW sentences Correct the mistakes The 4 operations
Year 6 - SCIENCE- EXPERIMENT. FUN. HANDS ON. SURGEONS. Can you save your patient before it's too late? Science and our topic on 'Natural Disasters' linked together Breaking News: Tornado Bridget has touched down in Fort Orchard, Philadelphia, USA and has wiped out dozens of homes. There are at least two hundred injured and reports of several fatalities. Many of the injured have been admitted to Pennsylvania Hospital where they are currently under observation. A few of the patients have much more severe, life-threatening injuries such as cuts and open wounds from flying debris. There are 5 patients who have life-threatening injuries. A piece of corrugated metal from the roof of their barns struck them and they are now bleeding quite heavily. The flow of blood around their body has reduced significantly. Your job is to repair their entire circulatory system so that blood will once again pump from their heart out to the rest of their body.
Are you trying to make your Social Studies lesson exciting and hands on? This lesson covers the Year 6 LO: To identify where the 7 Emirate names originated from. The children become detectives and use higher order thinking to solve this mystery! Detectives use a variety of resources to solve the mission: QR codes, pictures, magnifying glasses and UV pens!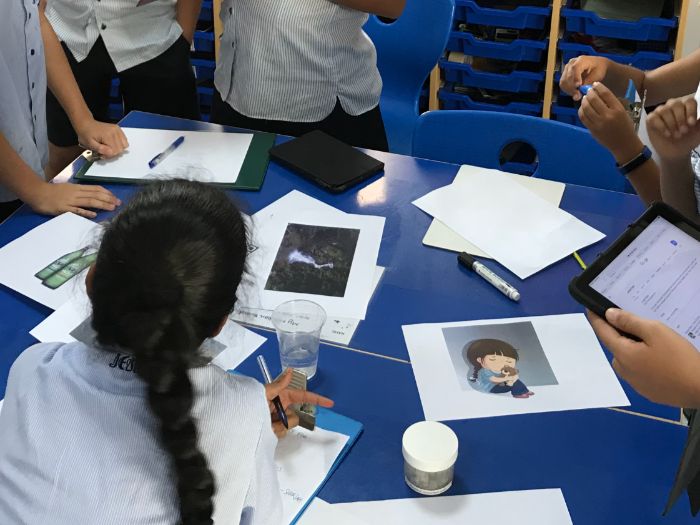 Are you struggling to make Social Studies exciting and fun? Look no further! This complete lesson (with resources) covers the Year 6 Objective: To identify the origins of the 7 Emirate names. The children become detectives but can they solve the mystery? The detectives must use a variety of clues to solve the mission: QR codes, materials, pictures, magnifying glasses and UV pens