Sophie_ruane's Shop
Rigorous, skills-focussed, proven to be effective, creative resources.
10Uploads
806Views
72Downloads
Rigorous, skills-focussed, proven to be effective, creative resources.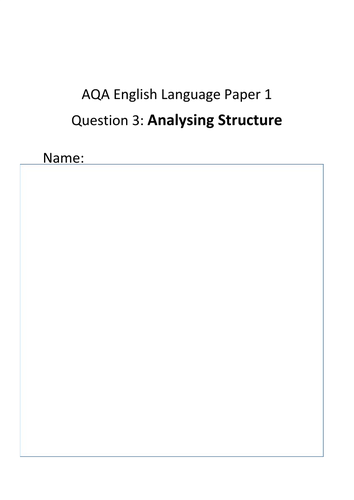 The materials in this are provided, in part, by AQA. Not written by me. I have packaged various resourced into a revision workbook. This is ideal for use in Intervention/Revision sessions or for homework/independent student revision. Jekyll & Hyde - Story of the Door Gothic setting language analysis focus Engaging lesson tasks Deep language analysis Students always love this lesson!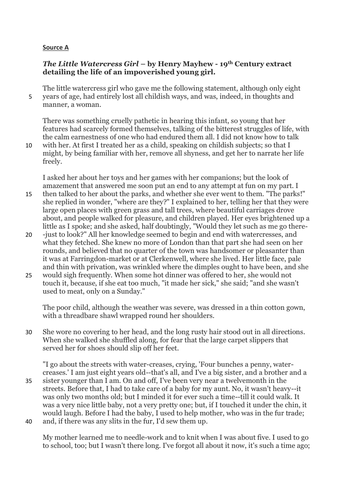 English Language Paper 2 Sample Paper - Created by me in the stlye of AQA.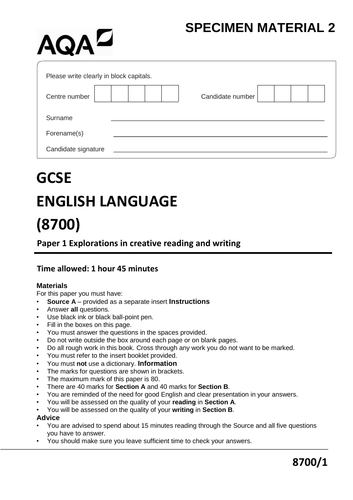 English Language Paper 1 Sample Paper - Created by me (text out of copyright) in the stlye of AQA. A Christmas Carol Exam Revision Booklet GCSE AQA Introductions for every theme / possible question Many practice exam questions Question planning guides Language analysis examples Contextual notes Model Answer Jekyll and Hyde - Carew Murder Case Chapter 4 - Evidence/Quotation Worksheet AO1 A Christmas Carol Full SOW 13 lessons. Differentiated lessons. LB, MB & HB powerpoints. Additional DIRT lesson. Diffrentiated personal learning checklists. All lessons include thematic/contextual links. Homework booklets: Pre-reading homework, weekly homeworks mapped against SOW/reading development, LB 'support' version of HW booklet. HB lessons include some suggestions for extra reading. Practise exam papers. Model student work / exemplar exam responses. See my revision booklet Macbeth GCSE AQA Revision Lesson Practice Exam Question - Themes 'Deceit' Quotation Bank Model Introduction Contextual notes Assessment Objectives DIRT activities Macbeth GCSE AQA Revision Pack Past paper examples to work through Introductions for every theme Contextual notes Sample paragraphs I have designed two trips for students to explore Elizabethan and Victorian London, making close links to literature throughout. They are excellent prep for GCSE Lit study. These trips are walking tours around small sections of London (1 sq mile) with numerous wonderful sites for students to engage with and learn rich details about London in both periods. There are numerous tasks and puzzles for students to complete at each location - all information needed to complete the tasks is available to find at the locations. Tasks are linked to literature. These print as A5 booklets ready for students to take on the trip and complete. Some slides with notes for teachers (to help prompt answers) need to be deleted before giving to students. For example: Victorian trip - Crossbones Graveyard, Borough Market, London Bridge station, London Bridge, John Keats house and memorial, Old Operating Theatre, Ragged School site, Redcross St. Making links to: Dickens, Romanticism, Shelley, Mayhew, Blake, Stevenson. Elizabethan - Golden Hinde, Winchester Palace, The Clink Prison, Rose Theatre, Globe Theatre, Southwark Cathedral, Tower of London. Making links to Shakespeare's plays. Locations for public toilets, water and lunch space are noted. The trips are designed to be completely free for students, only requiring travel and staff for supervision. Some locations charge entry fees but the tasks can all be completed outside using details from the buildings, signs etc. Some images are original photography. Some images are taken from google.