70Uploads
11k+Views
1k+Downloads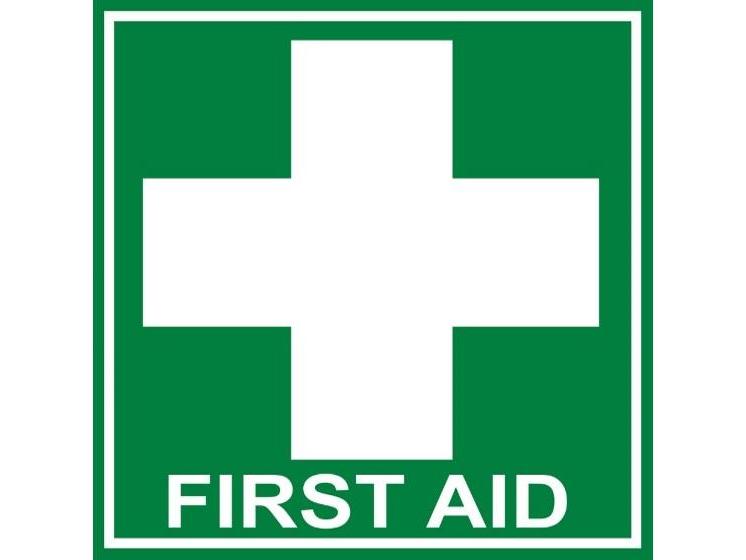 A full lesson powerpoint on first aid, it covers a wordsearch, primary survey, CPR, Recovery Position, wound dressings, slings and plenaries to check learning. Can be used for anyone.
British Sign Language Letters Each letter is editable and the colours can be adapted Each letter has the BSL actions attached Easy to print and easy to edit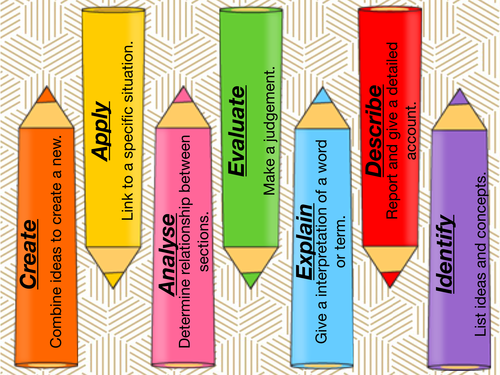 Create - Apply - Analysis - Evaluate - Explain - Describe - Identify Definitions poster.
A powerpoint on role models with different tasks getting students to think about what makes a positive or negative role model, examples of role models and the important characteristics. Ranking importance of characteristics and debating certain role models.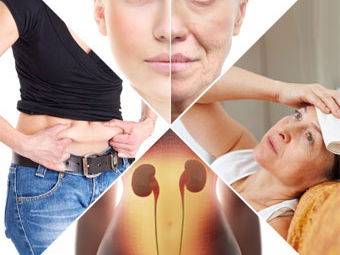 Powerpoint explaining perimenopause and menopause. Used for HSC revision.
Two powerpoints, one for globalisation taking us into modernity, then moving to postmodernity or late modernity. Includes explanations of late modernity and post modernity.
These powerpoints go through the main sections of the coursework and how to answer it, some sections mention Valerie & Tremayne as this is who we focused on but can be easily adapted. I personally deliver over three lessons, two sessions on Multi Disciplinary Teams & Multi Agency Teams and one on Managing Information. These clearly show the coursework criteria sections and try to give examples of how to many words to write for each section as my classes found this helpful, its not a limit but a suggestion.
Theories of attachment, also exam questions relating to Unit 1 HSC Level 3 BTEC. Includes Bowlby and Schaffer & Emerson.
Wordsearches made for Child Care - physical and intellectual development.
Includes fill in the gaps activities with answers, crossword both activities for summarising working memory model. Also a powerpoint on evaluation points for working memory model for AQA A Level Psychology. Please leave a review if you like my resources.
Eye Witness Testimony powerpoint. Includes definitions for Eye Witness Testimony, Leading Questions, discussion about Schemas. Research by Loftus & Palmer, Loftus & Pickrell, and Bartlett. Includes evaluation points. Leads into how anxiety affects eye witness testimony.
A wordsearch which can be used in BTEC Health & Social Care Level 2 Care Values Empowerment section or any other subject relating to empowerment. A good starter activity and gets the students thinking about the topic.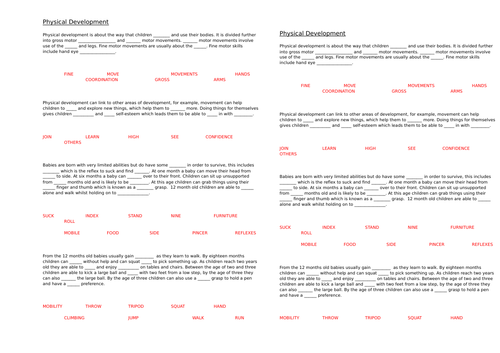 Fill in the gaps activity for child care. Physical development of children.
Technique used to help students plan answers to long answer exam questions and think about what they need to include. Used throughout the year to prepare students and eventually took away the help sheet and asked to do alone.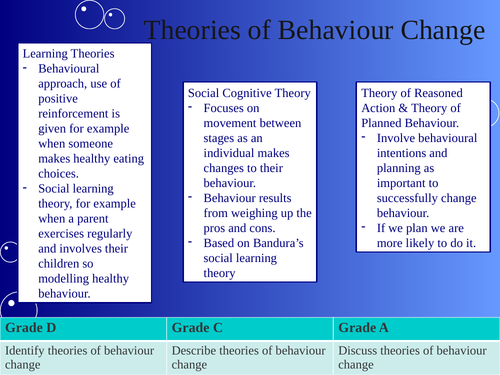 Level 3 Ctech HSC unit 22 psychology unit, theories of behaviour change powerpoint.
Sociopoly is a sociological version of monopoly. - Sociological perspectives or theorists on each space. - Create your own question cards which the students can do. - Just need some counters and dice and fake money.
Template for BTEC Level 2 HEALTH & SOCIAL CARE, Unit 2 Assignment 2 - Empowerment My students benefited from this template to see how to set out the powerpoint.
Includes 3 months, 6 months, 9 months, 12 months, 15 months, 18 months, 2 years, 2 1/2 years, 3 years, childhood, adolescence, early adulthood, middle adulthood and late adulthood. Works well as a revision technique or as an ongoing sheet to be used over multiple lessons.