52Uploads
2k+Views
501Downloads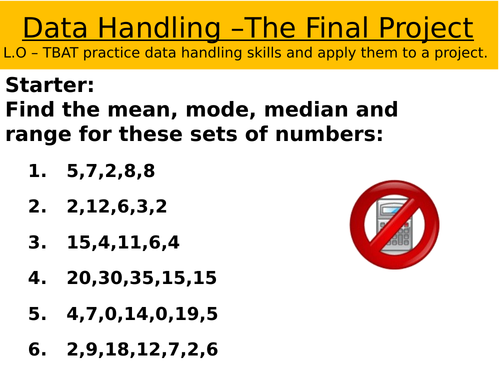 Here is all you need to get pupils working independently on a data project of there own! I have used this for several years at the end of terms and the kids really get stuck into it! Very easy to use all the information is on the powerpoint - Great of term of term lessons!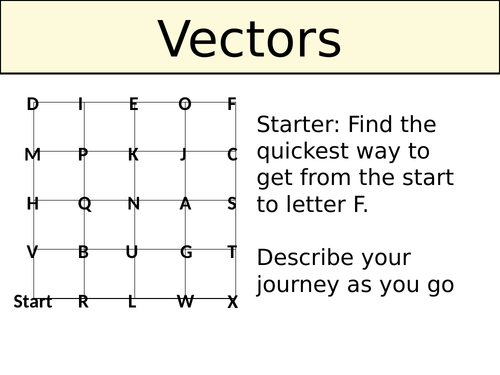 With Vectors being new to the curriculm this year , I created this couple of lessons for a foundation group. The resources contains enough resources for approx 3 lessons depending on the pace and ability. Covers : How to add and subtract column vectors, Describe a vector, Find a given vector, Draw a vector, please review :)

This is a whole lesson based on shapes skills higher pupils should already have and linking them to problem solving questions similar to that asked of the new spec GCSE questions. Includes clear walked through examples and then lots of practice, all with answers. Pupils responded really well and engaged with the problems. Please Review :)

These resources will be all you need to introduce pythagorus to a new group. Based on investigating the informattion for themselves, with key hooks to keeps students engaged. Great way to introduce the topic and for the pupils to understand fully why and how it works! Please Review, Thanks :)

This powerpoint contains an introduction into how mandalas are very much linked too maths. Templates are included so pupils can produce there own. Great links to symmetry and rotation. Great for end of term (and for creating new displays!) Also used this lesson with a transition Y6 group and they loved it! Please Review, Thanks :)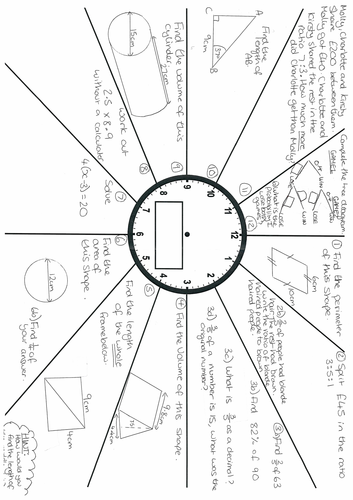 Here are 6 revision clocks perfect for end of term revision all have answers. There are aimed at Foundation students (could be easily used with KS3 Pupils as well!) Revision clocks are great as they visually show to pupils how much work they should have completed! Great for end of term, and summer homework :) Please Review :) Thanks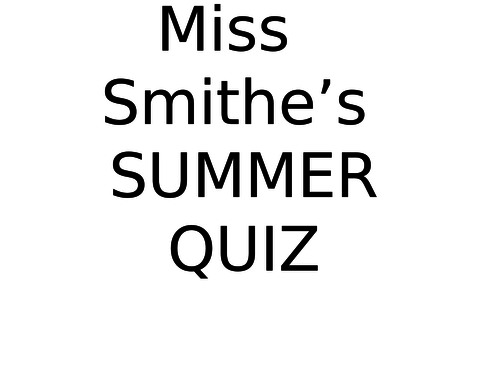 Easy quiz for the end of term, contains several rounds all based on general knoweldge. Round 1 - Films, Round 2 - Popular Music Round 3 - Famous People Round 4 - Logos Round 5 - Trivia ROUND 6 - Random Round 7 - Name the city Answer all provided. Easy end of term quiz, accessible to all!

This resources was created aiming at Year 6 and Year 7 pupils as the topics covered are all key aims for primary school children . The garden contains lots of different questions and skills challenging pupils to problem solve. This is a great transition activity and in groups pupils normally mange to achieve a lot in a lesson and really enjoy it! Also Great for end of term KS3 - its great for pupils to recap key skills.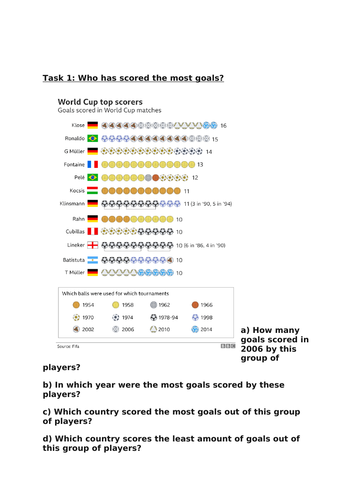 This resource contains lots of different statistics gathered from lots of different websites about the world cup 2018. Task 1: Who has scored the most goals? (Reading from charts and interpreting) Task 2: Teams aren't shooting as much as they used too? (Counting, reading charts and interpreting) Task 3: England may struggle but the Premier League dominates! (composite bar charts) Task 4: Use the information about the different stadiums to be used in the world cup below to fill in the table. (Organising data, averages and total) Task 5: There is 90 minutes in one football match to be played. Use the diagram to help answer the questions below. (working with times and schedueles) Task 6: How far each nation will have to travel during the Group Stages? (conversion of km and miles, adding times, compound measures) All with answers to save you time! Can be used in part just as easily as all together. please review :)

Contains all on the algebra needed for GCSE Foundation Expanding single and double ( Examples, practice questions and answers) Collecting like Terms ( Examples, practice questions and answers) Factorising single brackets ( Examples, practice questions and answers) factorising quadratics (including difference of two squares) ( Examples, practice questions and answers) solving 1, 2, 3 step equations ( Examples, practice questions and answers) forming and solving equations ( Examples, practice questions and answers) using Algebra to write expressions ( Examples, practice questions and answers)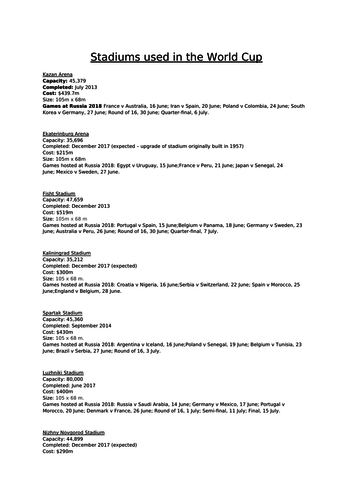 This resources contains information on : Stadiums used in the world cup World cup scheduele England squad Distance travelled by teams during the world cup. This is a very student led, independent activity perfect for those last weeks before you break up! Perfect for each of term engagement, and great for group work. Easy planning, and easy marking (NONE!) Please Review and let me know what you think :)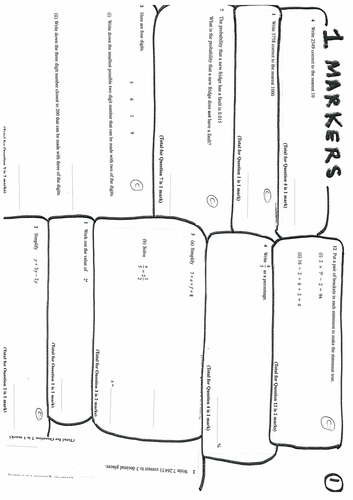 As the topics booklets I have previously used have now started to become a little outdated due to the new spec GCSE. I have now (PAINSTAKINGLY!) gone through all the new spec papers that have been released and collected together topic questions for easy practice. These work great as revision, practice and targets for pupils to work on after assessments. All come with answers ! These are also great for the end of term (I've used them in carousels which is highly successful!) Please review :)

This Bundle contain four lesson and 1 homework. The lesson are aimed at GCSE HIGHER students, and to link to one an other, Area and perimeter (mainly problem solving , but also recapping the basics!) Circles ( again recapping circumference and area and problem solving) Sectors (intro to sectors, linking to working backwards to find a angle) Unit conversion between cm squared to m squared, and cubes etc. Homework covering these topics. Lots of effort was taken to ensure the content was relevent to the new GCSE and problem solving skills at all times. Answers are all provided, no printing required.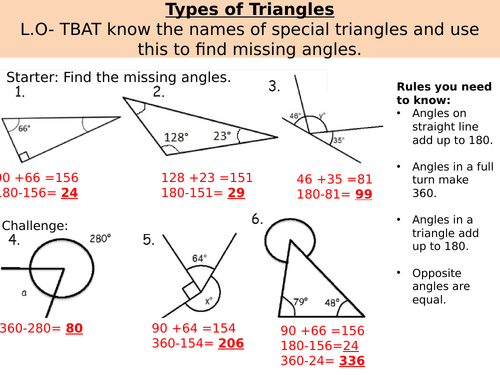 This is a whole lesson - including the lesson plan on finding angles in Isosceles triangles. starts by building on knowledge of angles rules. Clear examples, and plenty of practice. All ANSWERS ARE PROVIDED. Please review :)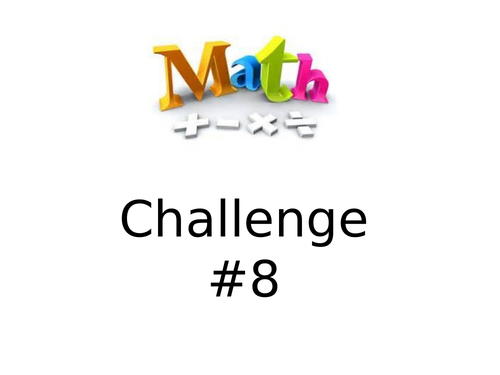 These Maths problems solving questions are great to fill that 10 minutes gap left at the end of a lesson. They are also great as engaging starters! To encourage students to have a go and persevere. They can be use singularly or as a quiz / carousel. They really challenge pupils to use problem solving skills that are vital to the new GCSE and in life!! Please Review :)

This is a 4 lessons resources covering the following topics : Writing a ratio from wordy questions, Simplifying a ratio from wordy questions, Dividing into a ratio, Writing ratios as fractions, And problem solving with ratio. All answers are provided, and no printing needed! Please review :)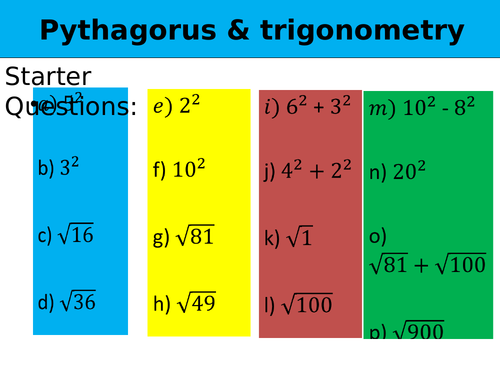 I created this resources as my foundation group were struggling on knowing when to use either pythagoras or trigonometry. These were both skills they had learnt and could do but couldn't quite understand when to use which one. This resource helped them understand which method for which scenario. please review :)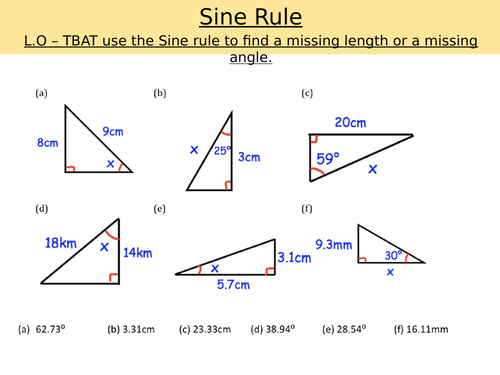 Easy powerpoint to introduce Cosine and Sine Rule. Notes sheet organisation pupils found particulary useful. Easy ready to go lesson!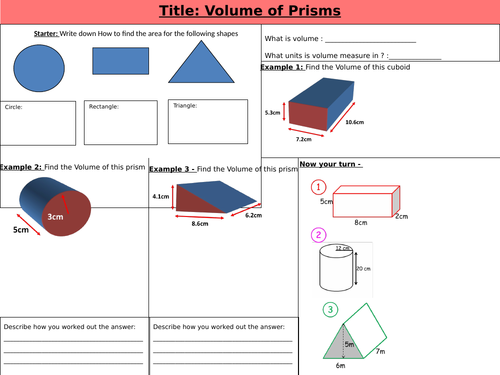 This revision mat allows pupils memory to be jogged about the topic with out giving them all the details, which they will have to fill in for themselves enabling students to become more independent about their revision . please review :)