3Uploads
58Views
5Downloads This work sheet can be used to help students create Jasper Johns inspired number artworks.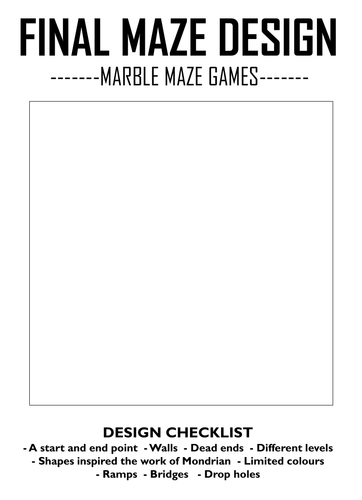 This is a Piet Mondrian inspired marble maze game. The file contains • 1 x A3 research/inspiration sheet about Mondrian's work • 1 x A3 research/inspiration sheet on different types of mazes • 1 x A3 product analysis sheet (similarities and differences) • 1 x A3 design idea sheet • 1 x A4 final design idea sheet After completing the design sheets, students then would create a card prototype after which they would create the final design using wood and acrylic. The project is aimed at Key Stage 3 students and would last for about 6 x 2 hour lessons a week.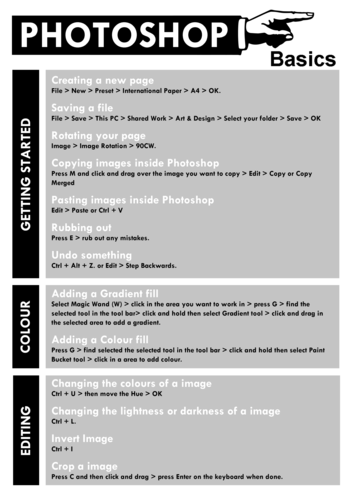 2 resources ideal for introducing Photoshop (PC version) in lessons. The first sheet lists a series of shortcut commands which speeds up work flow and helps students recongnise basic tools. The second explains some of the basic functions such as opening a blank page, adding colour, rotating and editing.