147Uploads
19k+Views
5k+Downloads
AQA Physics This took a while! Retrieval practice is the big thing in my school at the moment. Using the AQA KS3 syllabus as a base I have made a scrolling power point that covers all of it. Variety of question types. Looks nice and did I say it scrolls. Bargain.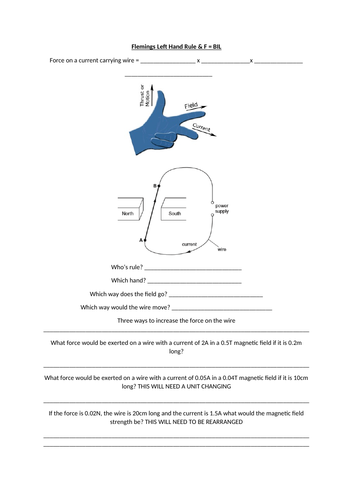 Place for equation, example and 4 calculations. Cheap and cheerful. Please review.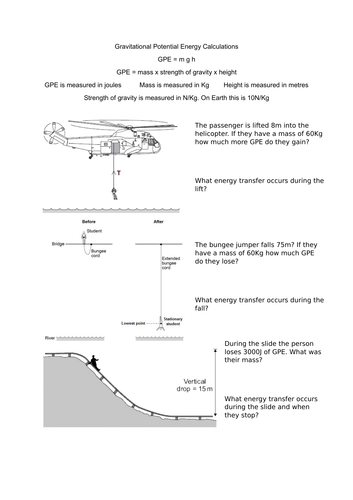 Simple worksheet looking at GPE calculations. These are illustrated with past paper images. Only three examples I'm afraid; the third with a simple rearrangement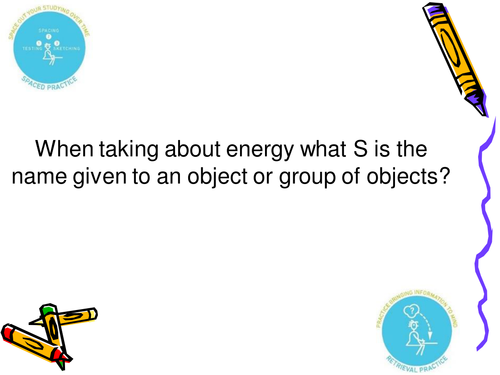 Here is part three. 315 physics questions on a random selecting power point. Circuit diagrams and more pictures than my previous biology and chemistry efforts. Inline with the Learning Scientists research. Please leave a review good or bad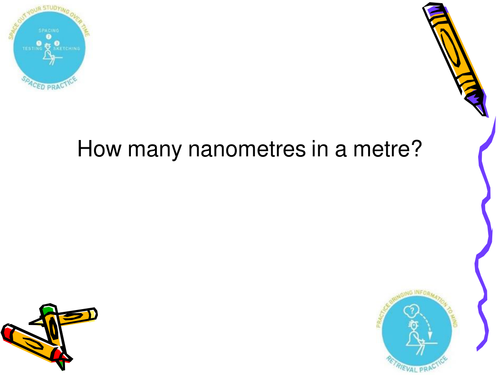 This is a power point I created inline with our new 5 minutes a lesson revision session. There are 345 questions applied to a random question generator power point. It covers every little factoid in the AQA syllabus. 10 questions at the start of every lesson. It is not broken into the topics but is in the order of the syllabus.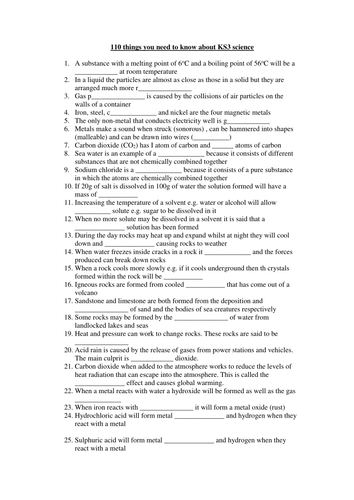 110 things you need to know about KS3 science. A long quiz that can be shortened.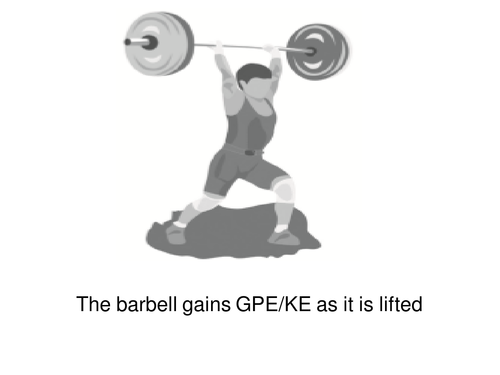 150 revision slides looking at P2. Calculations, questions etc. Uses past exam questions. Lots of content can be covered in a lesson That's right 1000 questions based on the Trilogy syllabus but will work equally well for Synergy or separate sciences. These have taken an age to write. The Power Point format has a question randomiser built in. It was created with the Learning Scientists work in mind. I am sure you will find this super useful over the next 5/6 years an must be good value when the sale is on. Please review.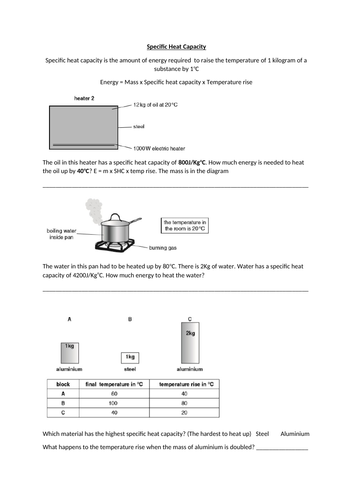 10 sums of increasing difficulty. Equation given. Finishes with a unit recap. <Grade 7 As part of my lockdown I created this resource for my department. 671 lovely slides looking at the whole of the combined physics syllabus. All required practicals, formulas and syllabus content covered; completely exhaustive. It scrolls and will make an excellent plenary activity. I have previously done a text only version and this was popular.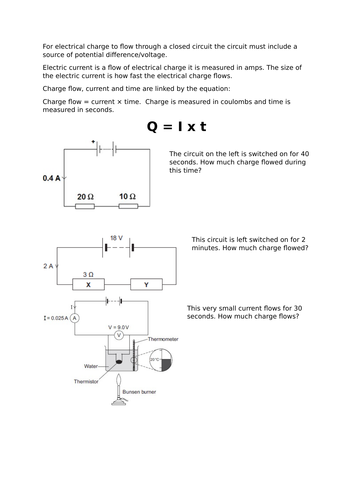 The syllabus statements relating to charge are at the head of this worksheet. There then follows questions based upon past paper diagrams. There is one extension question that requires rearranging.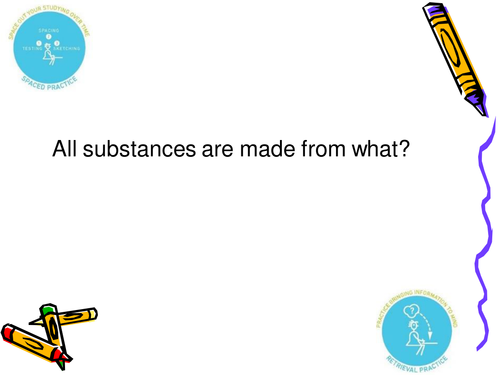 I was asked if I would do a chemistry version of my biology resource and here it is. 338 slide of chemistry goodness. This is in a power point format with a randomiser program added. It has the learning scientist logos which is the next big thing apparently. Lots of time saved. Will update as and when I use this with classes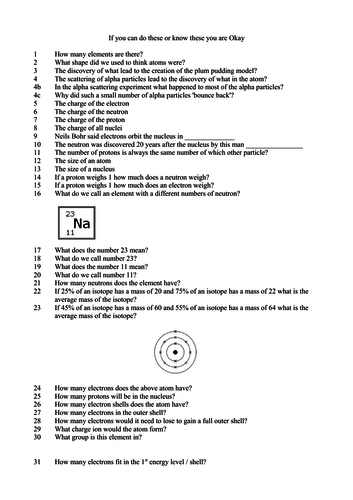 A very exhaustive question bank worksheet looking at the C1 and C2 topics. It covers atomic theory, periodic table and bonding in great detail. Includes a number of diagrams to highlight key features.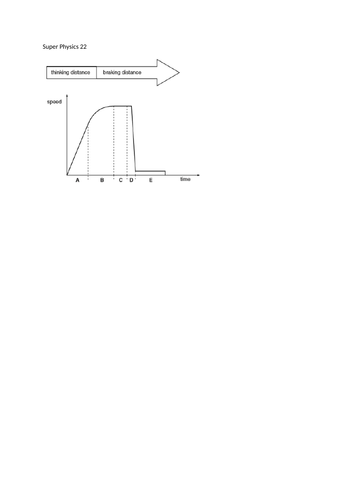 Lots of electromagnetism, forces and energy calculations. 8 pages. Hour and a half of good quality revision. Grade 7+ . Please review and message me if you want a large number of these.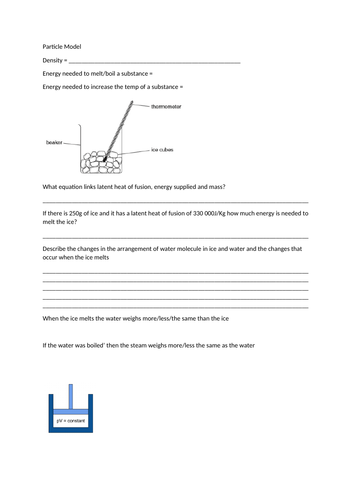 Lots of calculations, graphs and diagrams covering this tricky little topic. 8 pages = lesson plus homework. Please review and look at my other activities .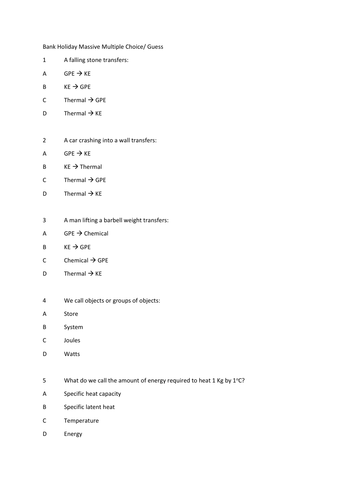 70 questions to check what is known about the syllabus. Ten cover the physics only parts.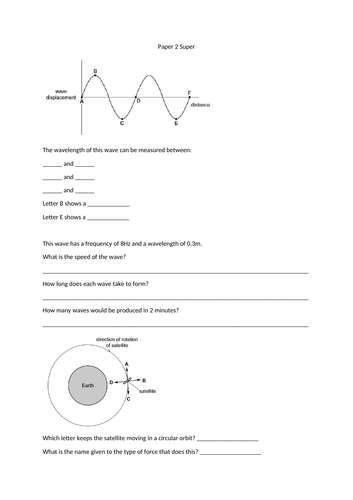 12 pages of new material. Calculation heavy. Lots of practice of the things that WILL come up. Please review and look at my other stuff. Good lesson and a half (plus homework)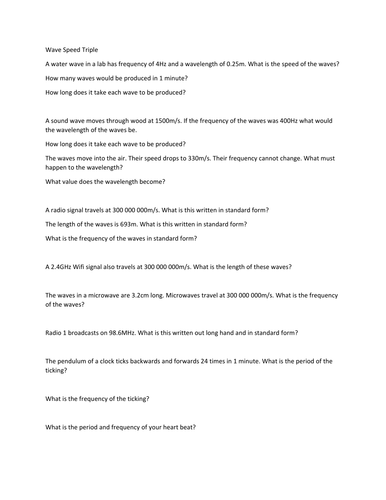 Knocked this bad boy up to cover the two wave equations. Practice in prefixes and standard form.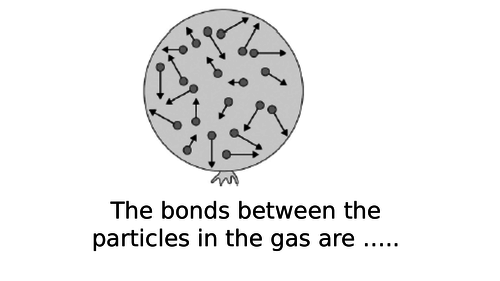 32 questions on this short topic. Good as a starter or as class revision.