86Uploads
11k+Views
7k+Downloads A booklet of classroom phrases and sentence builders for year 7 students to refer to throughout their first year of learning French. Works best printed as an A5 booklet with card cover!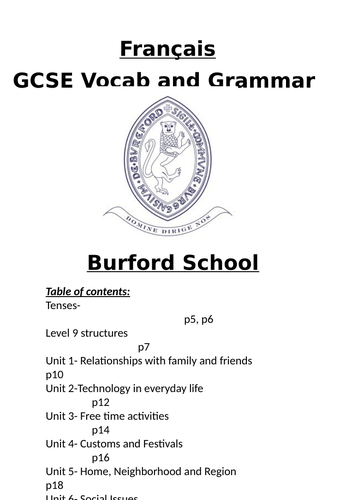 A booklet for students to refer to in lessons, containing key verb conjugations, numbers and vocab for each topic. Works best printed as an A5 booklet with a card cover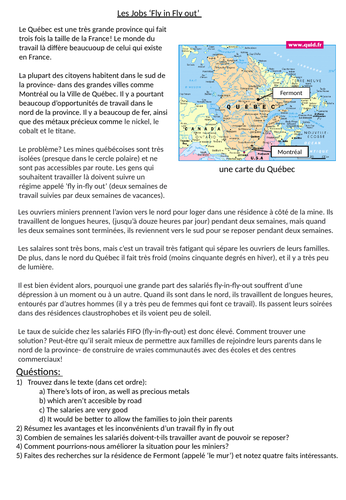 Reading comprehension on 'les jobs fly-in-fly-out' in Québec, and gap-fill of the song 'Fermont' (about miners commuting to a remote town in northern Québec).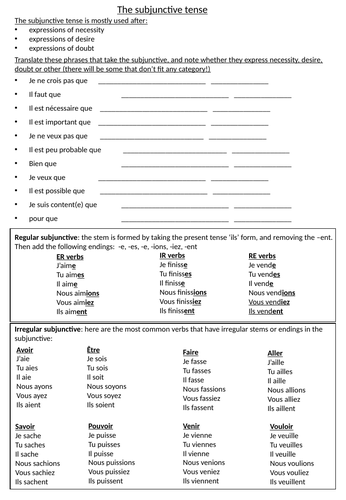 Worksheet for introducing and drilling the subjunctive (fairly simplified)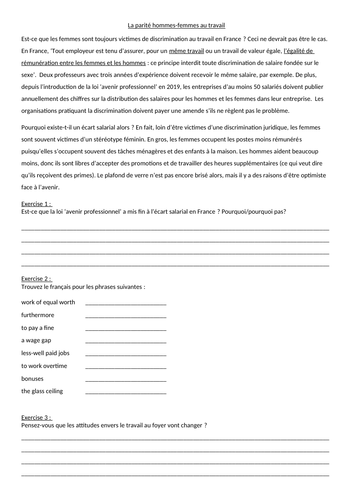 Fiche de travail sur l'écart salarial en France. Edexcel A level French resource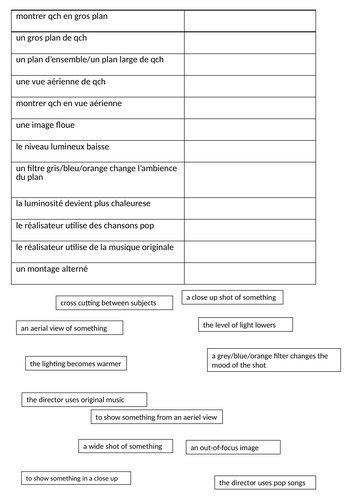 Activity consists of -a match up of technical terms -Space to analyse five scenes (time stamps are provided). Students can then unfold the sheet and compare their analysis with the model analysis provided.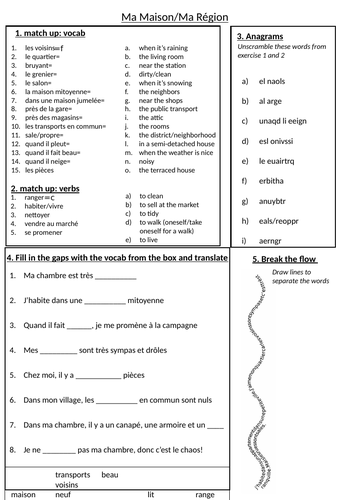 Worksheet to revise the AQA GCSE unit on home/town/neighborhood/region.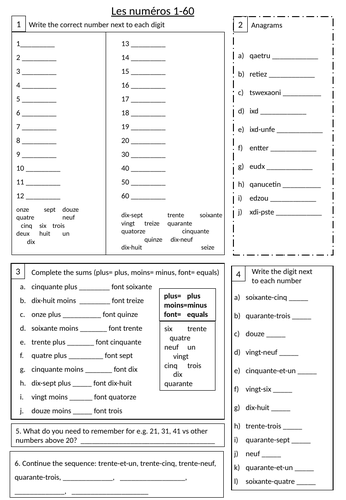 Worksheet drilling the numbers 1-60 in French. Could be useful for a cover lesson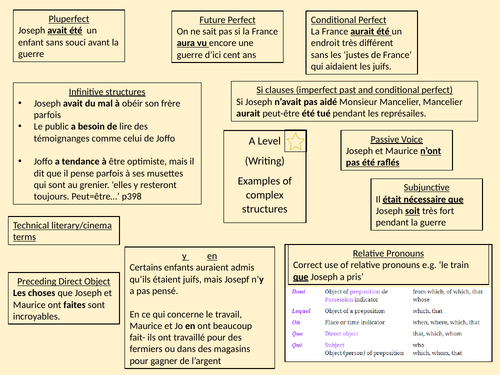 A level writing complex structures (for 'un sac de billes')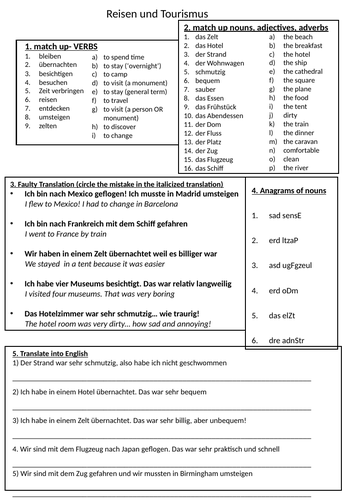 Double sided A4 Worksheet to drill GCSE German vocab for holidays. Includes progressively more challenging match-up, circle the fault in the translation, reading comp, Find the German, German into English translation, English into German translation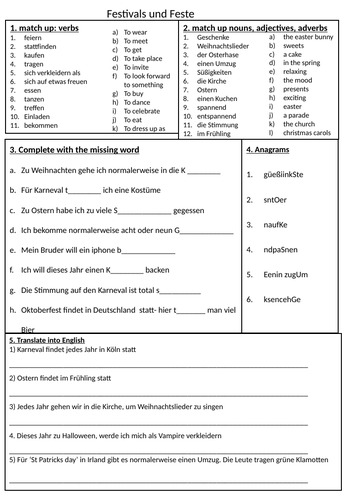 Festivals und Feste Conti style worksheet- print double sided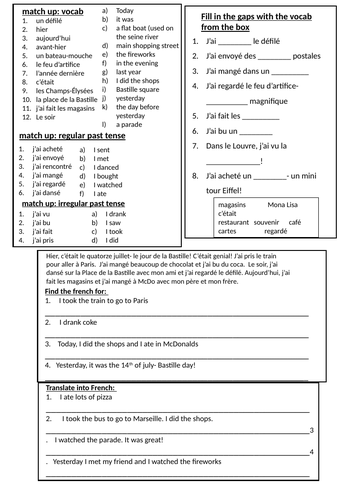 'les festivals/le 14 juillet' Conti style worksheet (studio 2 p35)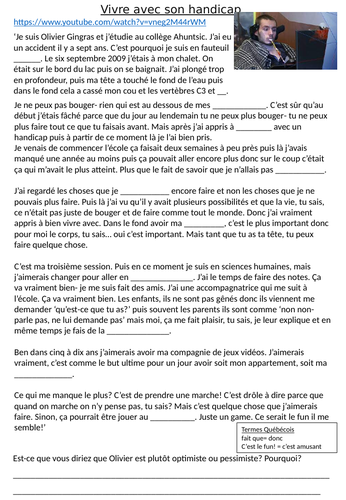 Worksheet linked to two youtube videos on quadraplegics: How they overcame daily frustrations and their life philosophy! Useful as a homework when doing 'Intouchables' at A level For some of the games to work (e.g. where's wally), the powerpoint must be in 'present mode' and you click on the images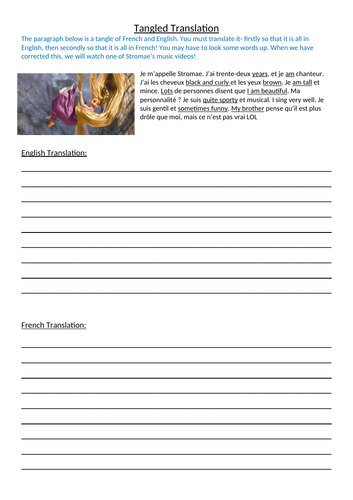 Suitable for either classwork or homework. They learn about the singer Stromae whilst completing the task, and you can play them one of his music videos afterwards.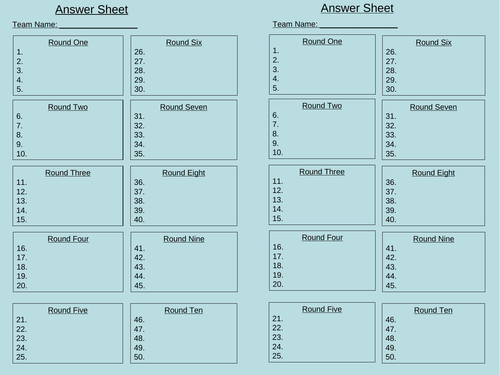 Works well with year 7 and weak year 8 Adapted from Noemie's wonderful resource (https://www.tes.com/teaching-resource/end-of-term-quiz-6017910), a little simplified and with a printable answer sheet slide added to the powerpoint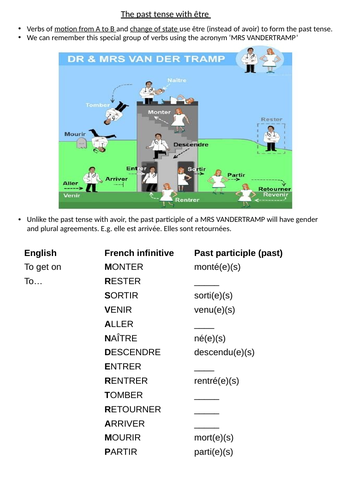 worksheet to teach or revise the past tense with être (double sided, A4)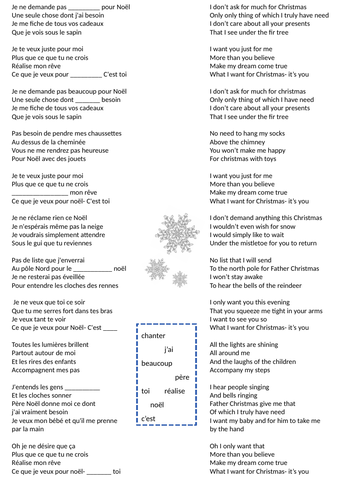 Easy and difficult printable gap-fills of Tout ce que je veux pour Noël (All I want for Christmas is you) Play this youtube video and let the students fill in the gaps https://www.youtube.com/watch?v=-CbWjKBnUDo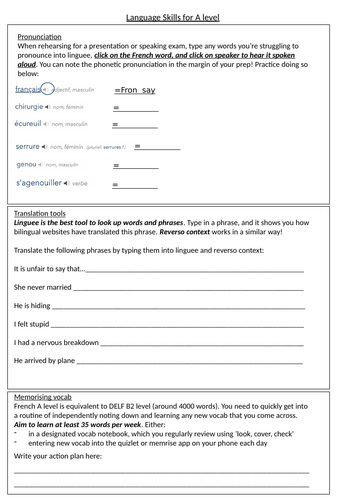 Study skills worksheet to get students into the habit of using linguee/reverso context, and voice banks to check for pronunciation!