5Uploads
449Views
142Downloads
Topic 1 to 4 Knowledge Organisers With Retrieval Practice opportunities and dual coding.
4 Revision Worksheets for Edexcel A-Level Challenge and Conformity 1955- 1992 Covering; Presidents Culture Civil Rights Economy
A homework booklet designed for retrieval of the edexcel Crime and Punishment GCSE topic. This includes the whole course, excluding whitechapel.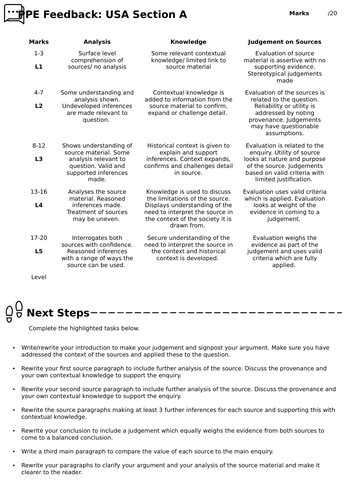 Section A and Section B, student friendly mark schemes for marking.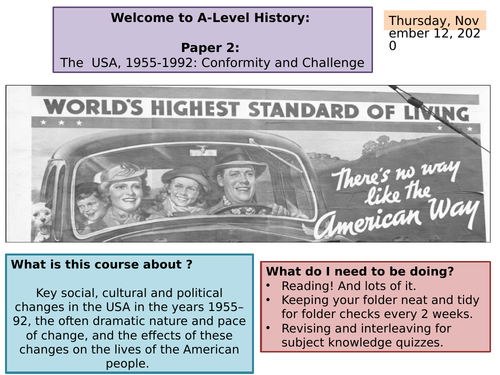 Whole collection of lessons from Edexcel Challenge and Conformity lessons including handouts.