iMeanBusiness Resources
Providing Business & Economics resources specialising in exam preparation
36Uploads
9k+Views
1k+Downloads
Providing Business & Economics resources specialising in exam preparation
This is a guideline on how to achieve perfect exam technique on every type of question that comes up on the Edexcel A Level Business exam papers. As a previous Edexcel examiner I am a specialist in exam technique and deliver this to schools around the country. It includes how to answer: 4 Mark 'Calculate' Questions 4 Mark 'Explain' Questions 8/10/12/20 Mark questions using PEACH paragraphs Purchase it before I release the 'Every student AIMS for a good conclusion' and 'Worked examples with examiner commentary' and receive these free.
I have basically done a new and improved formula resource covering everything they need to know. Includes interpretation notes to help students interpret the results of their calculations for analysis and evaluation. It includes examples with working for the trickier topics such as Critical Path, Investment Appraisal, moving averages etc.
Includes everything you could want to run a master class in exam technique to ensure you get the very best grades out of your students. Includes: - how to write a PEACH of a paragraph - how every TOP student AIMS to write a good conclusion (and does!) - simplified assessment sheets for teachers to complete or for students to easily self/peer assess - structured planning sheets for 10, 12 and 20 mark questions to scaffold students in answering extended answer questions. Also happy to provide model answers with commentary on request for first 50 downloads with reviews (positive or critical).
Wanting some un seen papers for your y12 mocks as you like to use the specimens as practice and the past papers are readily available? I have created one for Theme 1 and Theme 2, both in A Level style (Paper 1 layout exactly the same as Paper1 real exam & Theme 2 Mock a hybrid of Paper 2 and Paper 3 style [2 x 2 hour mocks] Mark schemes currently being created and will be added within the next week. Needed to add a 3rd bonus resource to make it a bundle so thrown in a nice induction activity which can be done with Business or Economics students.
Mock Paper 2 written for my class mock. Written so that it doesn't re-cover any topics already covered explicitly in past papers so it allows students extra practice (as much as possible). Written completely using holiday market context to get them into the mindset for Paper 3. Includes a smaller business in section A and a larger more international business in section B. MARK SCHEME NOW UPLOADED Will be bundled with the mock Paper 1 I have created to save you some ££££. Anyone purchasing both will receive model answers written by senior examiner largely following the PEACH framework for paragraph structure and AIMS/MOPS for conclusions.
This resource is perfect to use with Mastering Edexcel Business A Level Exam Technique - Writing a PEACH of a paragraph. It is a perfect tool for students to use sitting A Level Edexcel Business Studies to plan extended answer questions. I have used it with my students and those that I tutor and it has improved development of chains and judgements to the point where students have improved by 1-2 grades on average following a month of use.
Lesson PowerPoint which is very student led with several small tasks building up knowledge of The Product Life Cycle including: - the stages and how sales volume interacts - placing known products on the PLC where they believe they are at now - extension strategies (when they are usually used and when they SHOULD be used by good businesses) - how profit changes throughout the Product Life Cycle (just need to draw it on one of your slides) - Exam style questions Enjoy!
Everything you need for 2-3 hours learning the key elements of Source of Finance. Mainly aimed at GCSE/BTEC Level 2/3 but can be easily adapted with a little more detail and trickier scenarios for A Level. Included: - Research Task - for completion in class or at home as flipped (recommended) - Card sort for starter, internal/external and long term/short term methods - PowerPoint with task slides as well as definitions and pro's and con's of sources - Task sheets with 6 scenarios based around small businesses for students to apply their knowledge and understanding. Used when teaching Edexcel spec but will satisfy other exam boards specs.
To use whilst teaching Calculated Risks as part of Enterprise in GCSE or to introduce it at A Level. Includes several activities and a work sheet all supported by the PowerPoint presentation and outline lesson document (not a full blown lesson plan). The lesson is designed to be engaging and get the students to actively participate throughout and has a mix of introducing the concept of calculated risks in general and then application to business scenarios. Learning Objectives covered: To be able to define a calculated risk (C/D) To be able to explain why a decision was made considering risk and reward (C/B) To be able to advise a business in a decision through calculating the risk to reward ratio (A*/A) To be able to suggest how a business could minimise the risk in a scenario to improve the risk to reward ratio (A* / A Level Extension)
Created from the official mark schemes with the added insight of a senior examiner, these student friendly, simplified assessment sheets covered 10,12 and 20 mark questions are perfect for: - teachers to assess students work and easily show where students need to make progress in their skills - students to easily self and peer assess to improve progress Instructions: Read the student response, highlight (literally using a highlighter) the level descriptor that best describes the response for each skill focusing on one skill at a time, Knowledge, Application, Analysis and then Evaluation. You will then see clearly what level the overall response is using a 'best fit' approach, for example if you have highlighted as below: Knowledge - Level 3 Application - Level 3 Analysis - Level 2 Evaluation - Level 2 You will clearly place the student at the top of level 2 or the bottom of level 3.
A full 2 lesson long powerpoint on market segmentation, includes: Engaging starter Up to date socio economic segmentation data Key theory notes Netflix market segmentation task Segmentation in the music industry - applied examples for discussion including video links Coca Cola market segementation task Coca Cola mini project challenge task Netflix/Coca Cola based exam practice (GCSE style questions) Used when teaching Edexcel spec but will satisfy other exam boards specs.
Assorted GCSE 9-1 Business lessons and resources. Embedded videos, links to my kahoots, some differentiation built in to lessons etc. Used by myself to teach the Edexcel GCSE but common topics across exam boards.
An activity that can be used for an Economics taster session or can be used once you have taught 'Introduction to microeconomics' to assess their understanding of: - the basic economic problem - rational decision making - economic systems Includes: - task guidance sheet for teachers - more than 10 scenario cards which you give out for discussion and decision making - student evaluation guidance sheet Also great as a taster activity for Economics!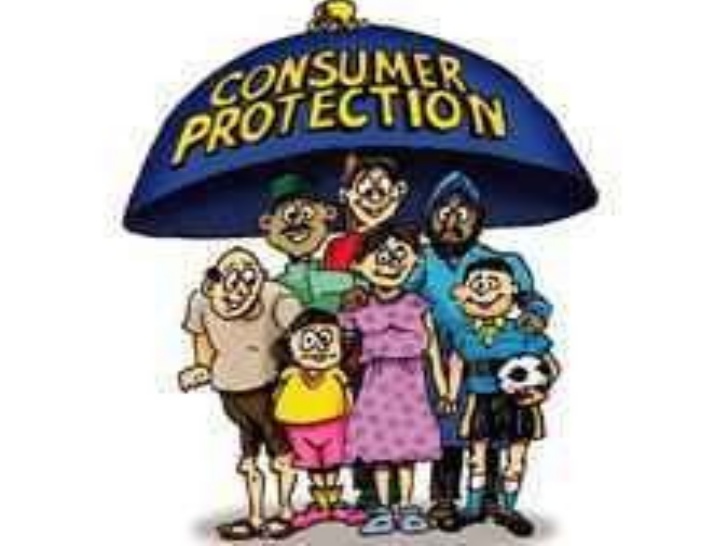 Covers all the key aspects of consumer protection with activities and exam style questions. Typically takes 2 lessons.
Written specifically for A Level Business you can ensure your students understand the topic to the point where they can link it in to other topics throughout the rest of the course. The download includes: - Lesson with build up activities with LOTS of discussion points - practice tasks calculating PED - Exam based questions (4 & 20) - 3 Extracts to make up an exam style case study for use with the 4 and 20 mark Q
A lesson which can take 1-2 hours depending on the level of discussion encouraged. Covers calculation, interpretation, definition and is full of discussion points!
This is a guideline on how to write a well thought through conclusion for 10, 12 and 20 mark questions that come up on the Edexcel A Level Business exam papers. This is the 2nd in the series of Mastering Edexcel Exam Technique following on from 'Writing a PEACH of a paragraph'. As a previous Edexcel examiner I am a specialist in exam technique and deliver this to schools around the country.
Covers calculation, interpretation, definition and is full of discussion points! Also includes resource pack for students to assess to answer a 12 or 25 Mark Question: Discuss to what extent supply of housing in the UK is Price Inelastic. Include at least one appropriate diagram within your answer (12) 'An increase in price will lead to producers increasing quantity supplied of their good or service' To what extent do you agree with this statement? Make reference to an industry of your choice within your answer (25)
Being asked by management to back up intervention with data? Tired of having to fill in individual students Personalised Learning Check Lists (plc's) or relying on their 'judgement' of what they think they are good and bad at to guide them in making better progress? Download the Data Driven Student PLC Generator for Edexcel GCSE Business Studies Unit 1 and solve those problems (for one unit at least). Simple get your students to sit the 4 past papers for unit 1 and get them to enter in their score for each question, the generator using formula, grade boundaries and their target grade will produce a PLC for that student to print and plan their revision and/or for you to plan your intervention. It took me a long time to create but my students love it and so does management so well worth it!
Due to the lack of exam papers I have written one for my current Year 12's to sit as their end of year Theme 2 mock. Paper is a hybrid between Paper 2 and Paper 3 style as I wanted my students to get the hang of the 'Assess 2' 8 mark questions. I have written it in the style of an A Level paper rather than an AS paper and have created up to date case studies including Google, Tesla & VW. Email me for Mark Scheme on t3acher4l1fe@gmail.com - won't let me add it for some reason!