The Goodes Shop
Secondary English Teacher (11-18) AQA GCSE AQA A Level (moving to Edexcel next year) All boys school.
33Uploads
3k+Views
1k+Downloads
Secondary English Teacher (11-18) AQA GCSE AQA A Level (moving to Edexcel next year) All boys school. Examples of evidence I have used in my evidence folder for the past two years. I struggled with finding specific examples of what people had used previously so I have included what I used in my own folder as well as some more general suggestions. Hope you find this useful! A critical anthology including articles/essays for all 15 poems from the Power and Conflict anthology. Aimed at HAP. Large poster and quotes in Instagram style to be printed and displayed as you see fit.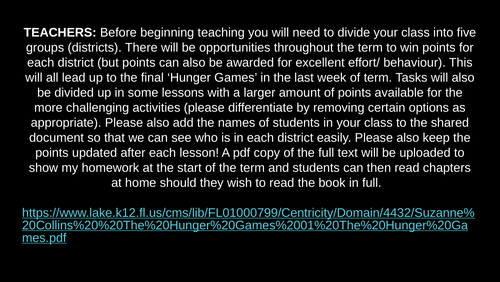 An entire unit of lessons for 'The Hunger Games' by Suzanne Collins. Includes a study of dystopian fiction alongside an extract-based study of the text.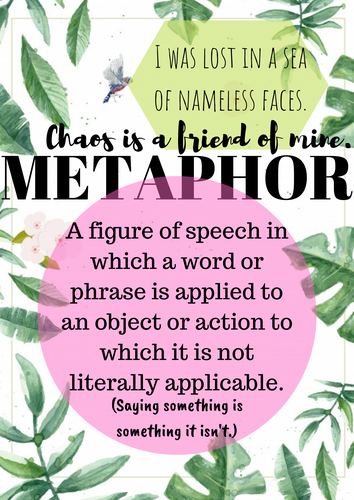 14 posters including definitions and examples of literary techniques. PDF format so can be printed to any size. Simple poster to encourage students to think about the impact of a text on the reader/ audience.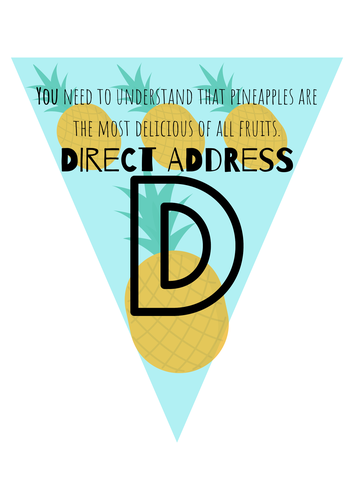 Pineapple themed bunting based on the DA FORREST acronym for persuasive writing. Could be used as posters too! A more aesthetically pleasing version of the teaching standards. Can be used for reference or display. A presentation used for last minute revision for AQA English Literature Paper Two. Posters that can be displayed in your classroom to help with the understanding of key linguistic devices. Can be printed in any size from the pdf. Harry Potter themed but not obviously not associated with the books/ films.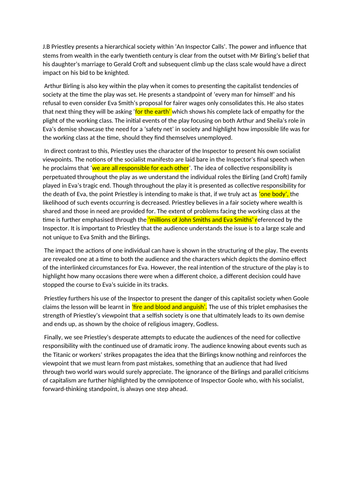 A Grade 9 exam answer for a theme question on improving society.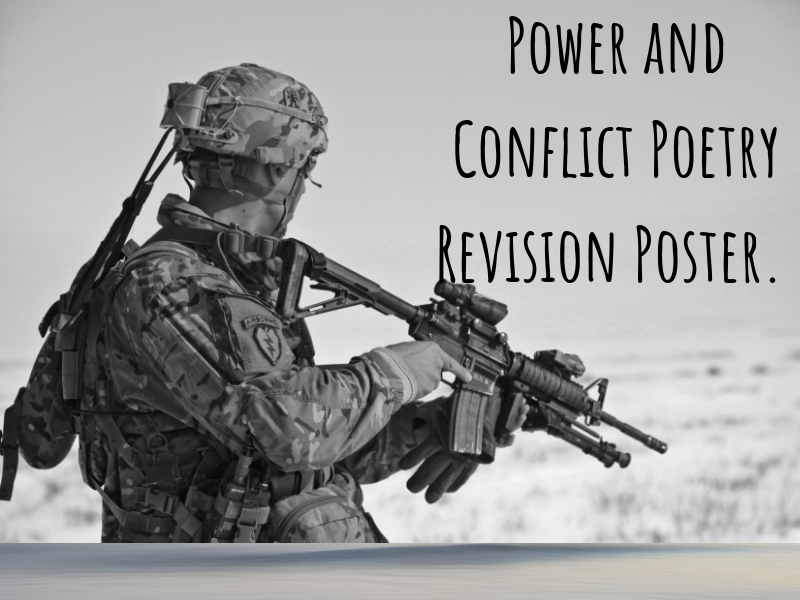 Poster including key quotes, themes and links between the anthology poems. Used for last minute revision. Simple dividers for use in an evidence folder for teaching standards (training or NQT year). Posters to decorate your classroom or create a display. Can be printed in any size.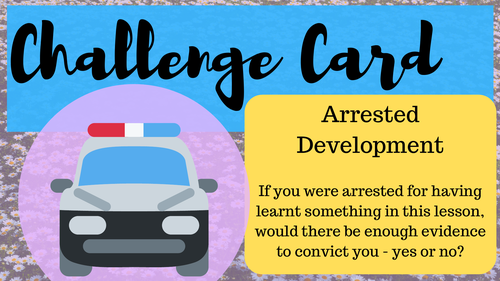 Challenge cards to fit in with most lessons for students who have finished early or need an extra task!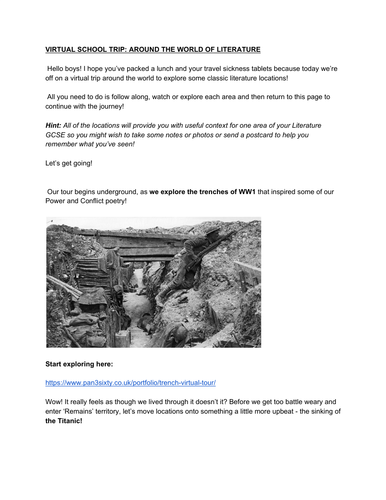 A virtual school trip that takes students to areas relevant to the context of the AQA Literature texts. Includes: Power and Conflict Poetry, Macbeth, Jekyll and Hyde and An Inspector Calls.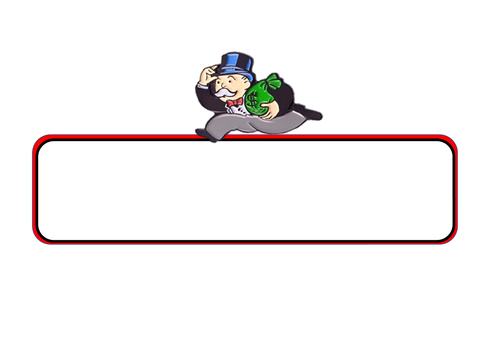 Giant monopoly board -style display with the opening lines to several 'classic' texts featured. In my classroom I used the title 'Avoid Monotony with Wider Reading' and so have included the Monopoly logo altered to say Monotony instead!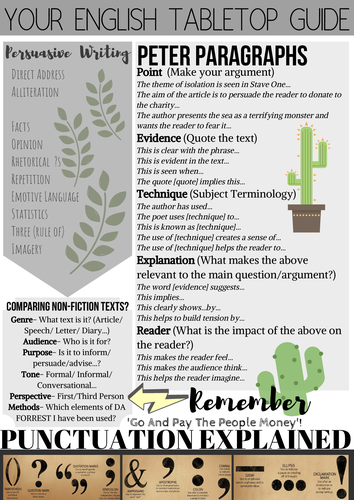 This is a sheet I have laminated and stuck onto every desk in my classroom to help support students. It includes sentence starters for PETER paragraphs, DA FOREST I and how to approach a non-fiction text. Also some punctuation guidance.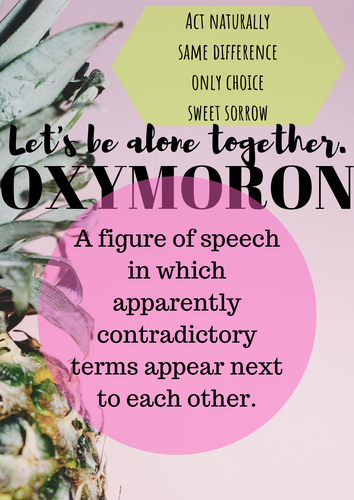 Posters of language devices with a pineapple design. Great for classroom display. A set of 14 printable posters featuring a range of language devices. PDF so can be printed to any size.