The Goodes Shop
Secondary English Teacher (11-18) AQA GCSE AQA A Level (moving to Edexcel next year) All boys school.
36Uploads
31k+Views
26k+Downloads
Secondary English Teacher (11-18) AQA GCSE AQA A Level (moving to Edexcel next year) All boys school.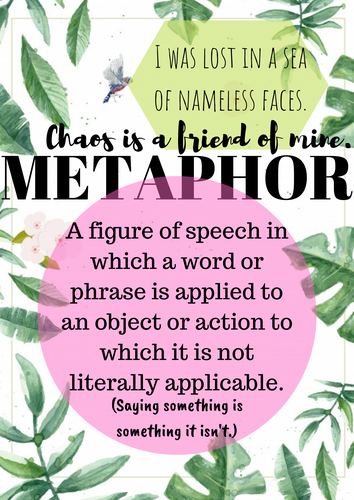 14 posters including definitions and examples of literary techniques. PDF format so can be printed to any size.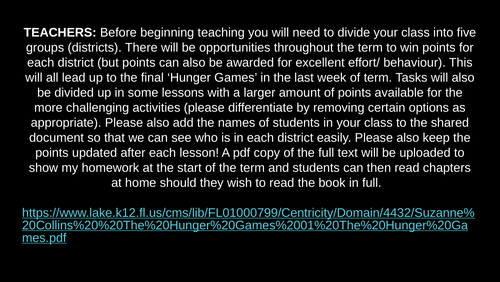 An entire unit of lessons for 'The Hunger Games' by Suzanne Collins. Includes a study of dystopian fiction alongside an extract-based study of the text. A presentation used for last minute revision for AQA English Literature Paper Two.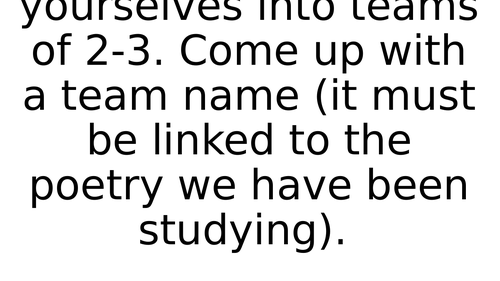 A revision quiz for the AQA Power and Conflict Anthology. Five rounds: Pictures, quotes, devices, definitions and misc! Posters to decorate your classroom or create a display. Can be printed in any size.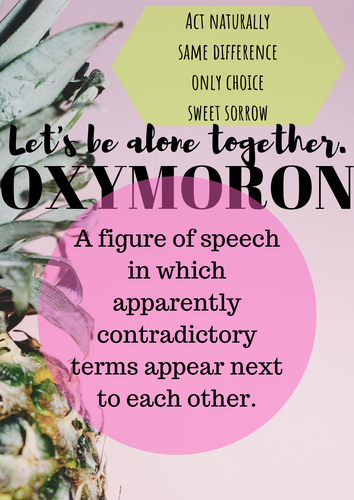 Posters of language devices with a pineapple design. Great for classroom display. A more aesthetically pleasing version of the teaching standards. Can be used for reference or display. Posters that can be displayed in your classroom to help with the understanding of key linguistic devices. Can be printed in any size from the pdf. Harry Potter themed but not obviously not associated with the books/ films.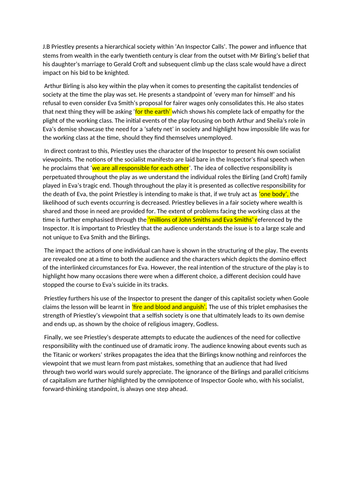 A Grade 9 exam answer for a theme question on improving society.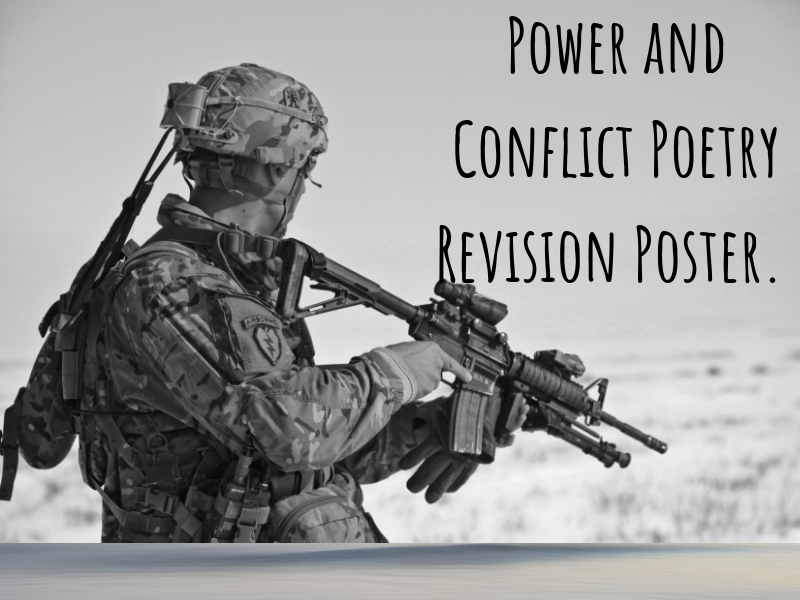 Poster including key quotes, themes and links between the anthology poems. Used for last minute revision. Revision poster featuring context, key quotes and sample questions for A Christmas Carol and Macbeth. Poster can be printed in any size or used as a revision resource (we displayed ours just outside the exam hall before the 2019 GCSE exams).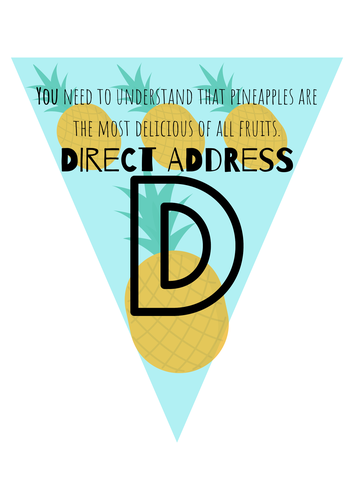 Pineapple themed bunting based on the DA FORREST acronym for persuasive writing. Could be used as posters too!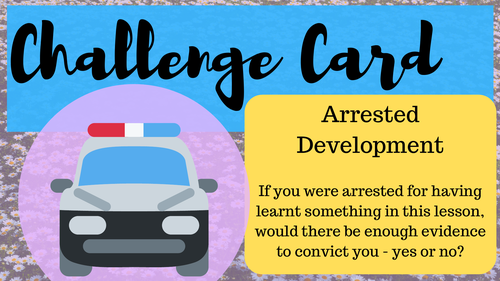 Challenge cards to fit in with most lessons for students who have finished early or need an extra task! A set of 14 printable posters featuring a range of language devices. PDF so can be printed to any size. Examples of evidence I have used in my evidence folder for the past two years. I struggled with finding specific examples of what people had used previously so I have included what I used in my own folder as well as some more general suggestions. Hope you find this useful!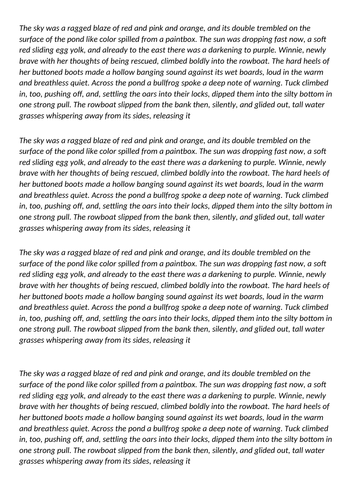 Lesson slides and resources for 24 lessons on 'Tuck Everlasting' by Natalie Babbit. No explicit SOW attached but slides are self-explanatory. We used an online version of the full text to teach this: https://docs.google.com/viewer?a=v&pid=sites&srcid=ZWhvcm5ldHMub3JnfGVmbXMtbGFuZ3VhZ2UtYXJ0c3xneDo0YmRkZjY2MDAxMTIwY2Vh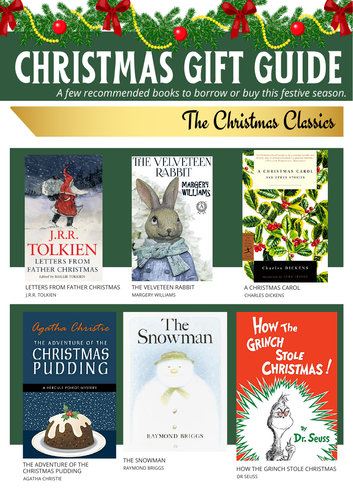 A "gift guide" for Christmas reading. Suggested books to buy or borrow this Christmas for students aged 11-15.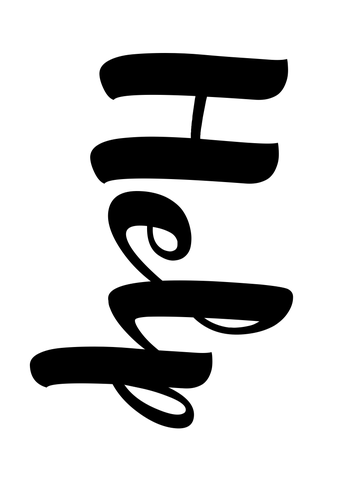 This is a quick and easy way to allow students to further understand the feedback you give them and use it to help themselves progress in English. Mark a piece of work in books by sticking in the strip and ticking areas for improvement. Students can act on the feedback by a) Scanning the QR code at the bottom of the strip and finding the lesson. b) Scanning the QR code on the main display that will take them straight to their given feedback lesson. Students complete a mini lesson on the feedback website (either as a DIRT task or homework activity). This is then handed in to you as proof of their responding to feedback. Lessons currently available on the following: PETER paragraphs, ART WARS for poetry, how to avoid storytelling, context, capital letters, subject terminology, apostrophes, colons, semi-colons, brackets, speech, commas, spelling errors, they're/their/there, you're/your, lost focus on the question, embedding quotes and sentence types. Lessons include comprehension tasks, videos, blog posts, worksheets etc. (There is a form to submit completed tasks at the end of each but this will send work to me so please ask for it to be submitted in class!) ** In addition to the feedback lessons, the website provides access to: ** -Past papers -Sample answers -Revision resources -Walking talking mock videos -A podcast based on the AQA Power and Conflict poems and more… This resource includes: Access to a feedback website with 20 mini lessons to be completed on key areas of development in secondary English. 20 posters with the areas of development (QR codes on the posters will take students directly to the specified lesson on the website I have created). Two posters to display in classrooms which explain how to use the QR code system and also offer alternate suggestions for students without data/ phones/ internet. 'Help Yourselves' title font and images for the display. Marking tick-slips that fit into the margin of books and correspond to the online lessons. This is based on the UK but content is mostly universal. Pages such as the context page may not be as useful for those not studying with AQA as it will focus on Macebth, A Christmas Carol and An Inspector Calls (will be updated with context for Jekyll and Hyde shortly.)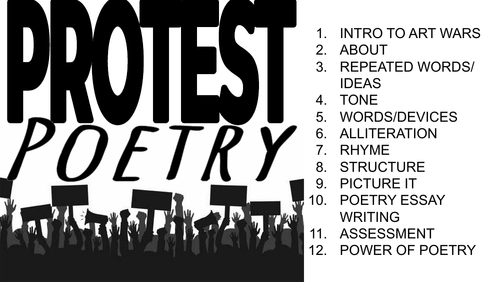 KS3 Scheme of Work that focused on analysing poetry (using ARTWARS). Have tried to include mostly protest poems but there are some lighthearted bits in there too.