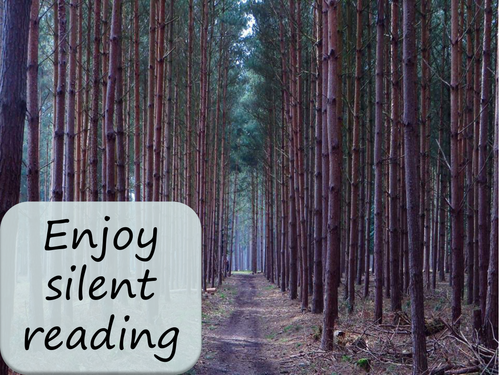 PowerPoint of an entire lesson with a focus on teaching alternative interpretations via visualisation Kuhn's scientific paradigm (thesis, antithesis, synthesis), and the Simpsons. Suitable for all abilities, with an aspirational flavour. Compelling visuals. Modelled exemplar paragraph for KS3 paragraph of poetic literary analysis. See www.thequillguy.com for more high quality, and systemic, resources.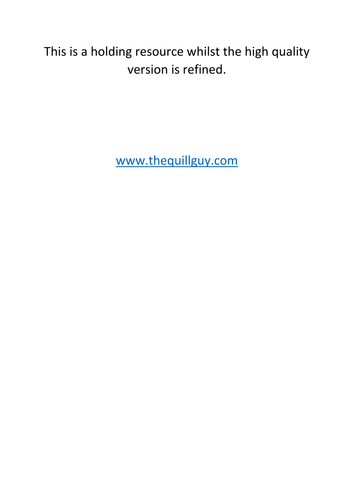 The responsive Scheme of Work Planning Template in Word Document Format. Basic free version. See www.thequillguy.com for ultimate edition with resources.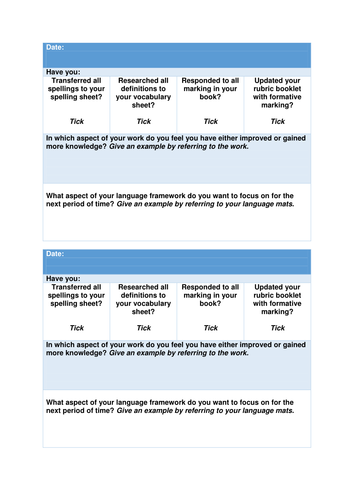 When you want students to truly respond to marking, you need to give them. Often after such a homework, they will have a relatively independent task of consolidation while I interview each of them on their work over past term. This sheet is an ideal way for them to focus on an aspect/area of a larger language/learning framework until the next interview lesson. This works particularly well with other resources to support this (the literacy mats and the flow-chart of literary analysis). Enjoy! Easily editable and purposefully smaller than A4 to fit into an exercise book.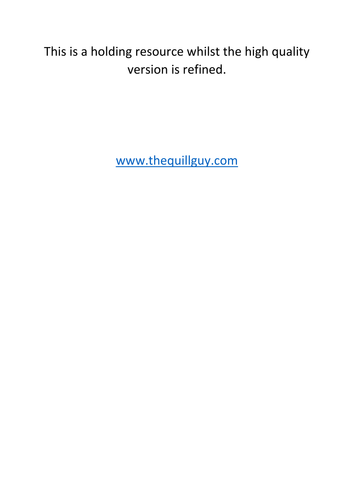 See here for an example of the Library Lesson Adventure project, creative writing.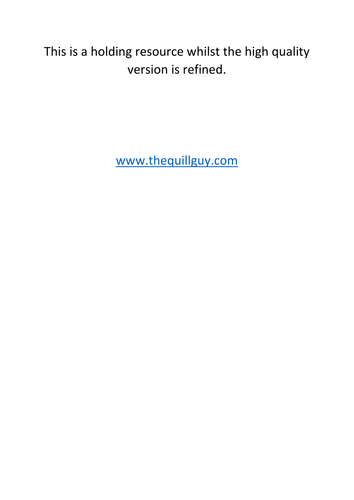 Example Rubrics Resource for the English NC. See www.thequillguy.com for full hyperlinked version for new NC, ready to insert into your current PowerPoints .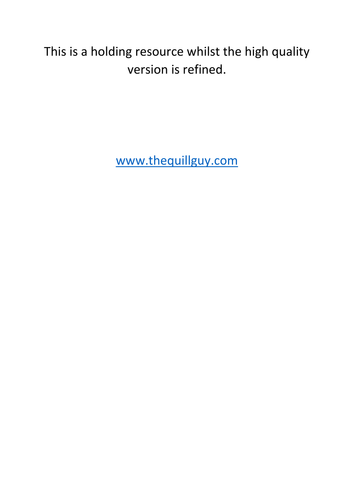 Low quality resolution version of the reading mat. See www.thequillguy.com for high quality version and rationale.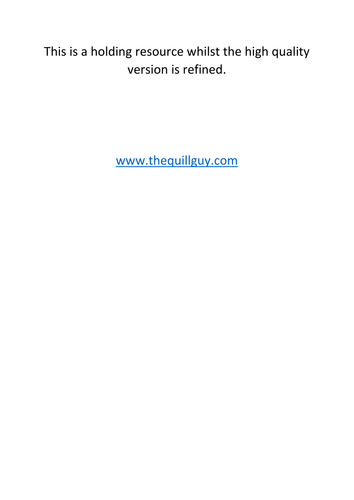 Download a free version of the video marking library. The full version is available on www.thequillguy.com.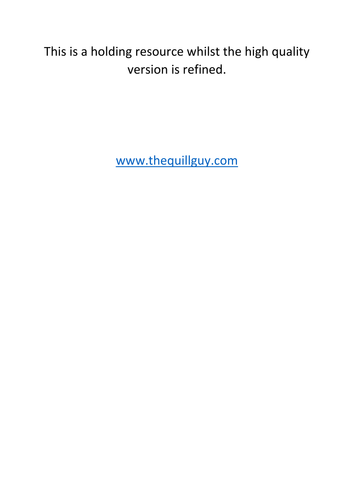 PowerPoint Template for teaching poetry. Example quality version . See www.thequillguy.com for the substantial pack.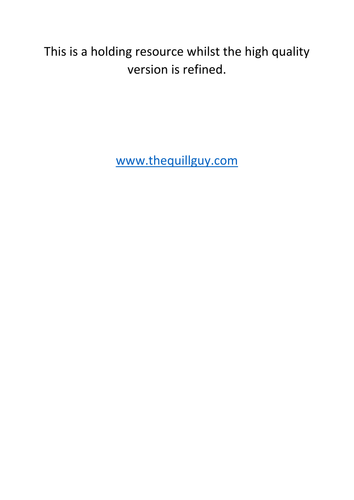 A basic version of the Planning for Students PowerPoint. For the enhanced version, see www.thequillguy.com.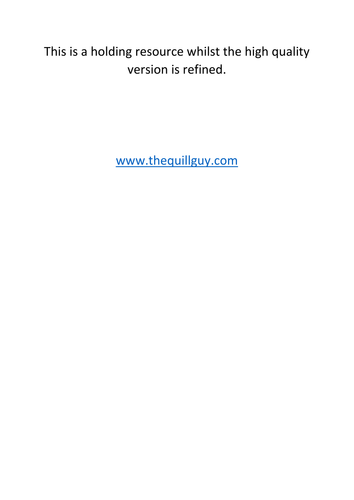 Low resolution version of the guided literary analysis flowchart with access to some of the sections. See www.thequillguy.com for the full version with access to all facets and resource of empowering literary analysis for students.