Thequillguy's Shop
English Teacher with NATE and MirandaNet sells enhanced, systemic resources to enhance teaching.
11Uploads
3k+Views
2k+Downloads
English Teacher with NATE and MirandaNet sells enhanced, systemic resources to enhance teaching.

Poetry lesson based on the growing pains of a teenager from the point of view of an adult observer. Uses Kuhn's scientific paradigm of thesis-antithesis-synthesis to model alternative interpretations for students. Compelling visuals included as well. Included is a complete PowerPoint, link to a reading, and a complete worksheet with a scaffolded paragraph. Excellent as a one-off lesson or to extend the study of poetry for KS3 and KS4 students.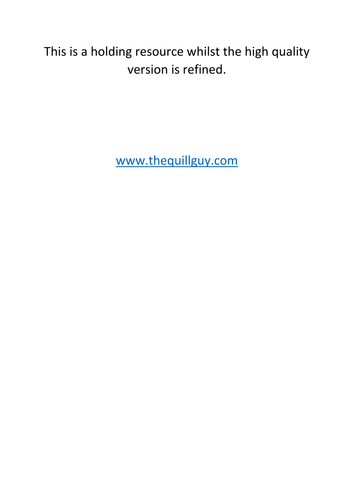 The responsive Scheme of Work Planning Template in Word Document Format. Basic free version. See www.thequillguy.com for ultimate edition with resources.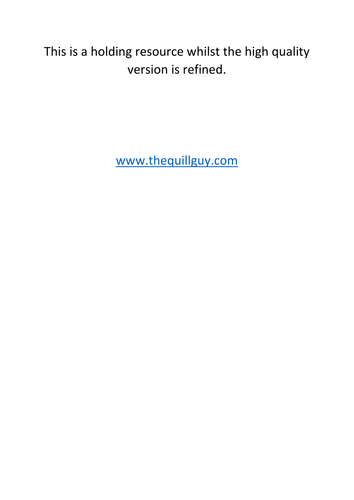 Example Rubrics Resource for the English NC. See www.thequillguy.com for full hyperlinked version for new NC, ready to insert into your current PowerPoints .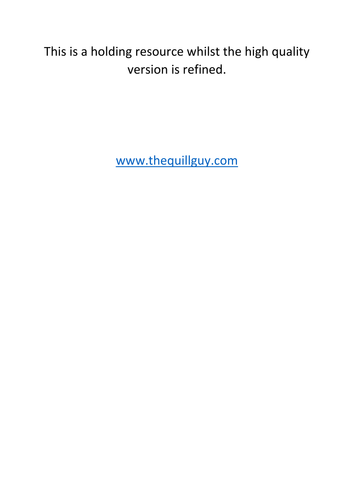 PowerPoint Template for teaching poetry. Example quality version . See www.thequillguy.com for the substantial pack.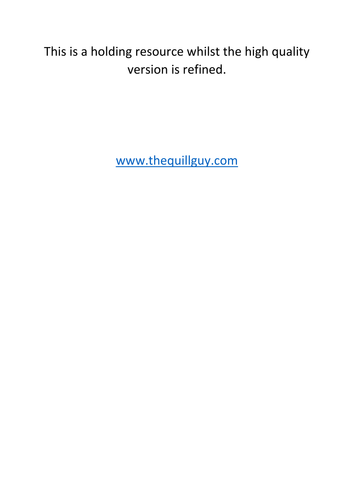 See here for an example of the Library Lesson Adventure project, creative writing.

Resources to support the teaching of the A-Level Literature NEA with a focus on AQA Literature A. Adaptable for teaching KS5 literature coursework. Contains: A Text Choice and Suggestion Booklet Two Planning Documents for Linear and Parallel Planning NEA Exemplar and Teaching Booklet NEA Exemplar and Teaching Booklet Colour Coded to Demonstrate Arguments 11 PowerPoints with questions to guide some teaching of NEA elements NEA Rubric Sheet for Students NEA Draft Coursework Coversheet with Rubric NEA Production Log to Track Students NEA Moderation Booklet and Moderation Day Guidance NEA Inner Moderation Sheet Please note that some of these resources contain some information available on AQA. You are paying for the time taken to create text choices and construct the booklets.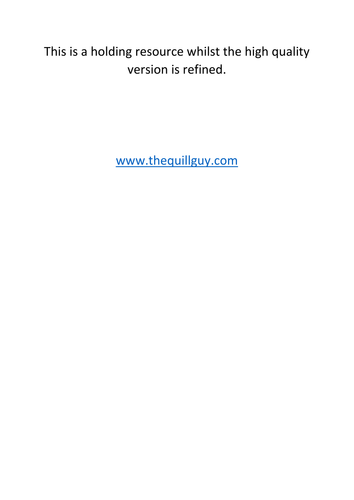 Low resolution version of the guided literary analysis flowchart with access to some of the sections. See www.thequillguy.com for the full version with access to all facets and resource of empowering literary analysis for students.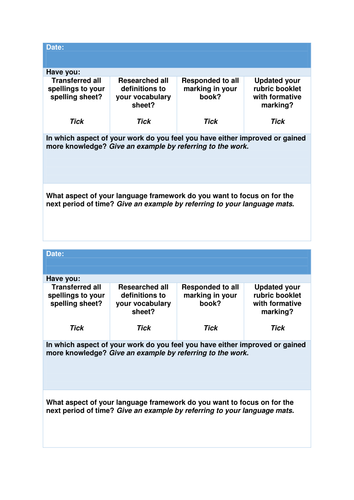 When you want students to truly respond to marking, you need to give them. Often after such a homework, they will have a relatively independent task of consolidation while I interview each of them on their work over past term. This sheet is an ideal way for them to focus on an aspect/area of a larger language/learning framework until the next interview lesson. This works particularly well with other resources to support this (the literacy mats and the flow-chart of literary analysis). Enjoy! Easily editable and purposefully smaller than A4 to fit into an exercise book.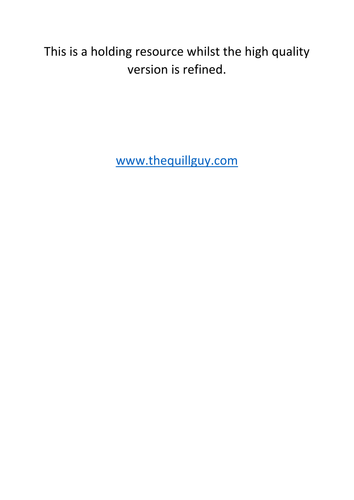 A basic version of the Planning for Students PowerPoint. For the enhanced version, see www.thequillguy.com.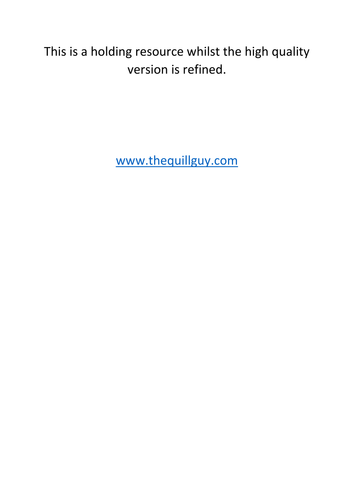 Low quality resolution version of the reading mat. See www.thequillguy.com for high quality version and rationale.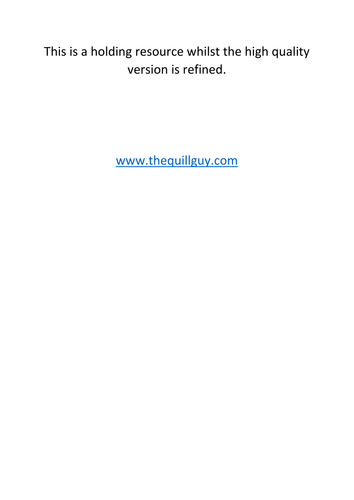 Download a free version of the video marking library. The full version is available on www.thequillguy.com.