Thesubteacher's Shop
Follow me on instagram for special offers. thesubteacher resources for primary school students year 1- year 7
109Uploads
2k+Views
291Downloads
Follow me on instagram for special offers. thesubteacher resources for primary school students year 1- year 7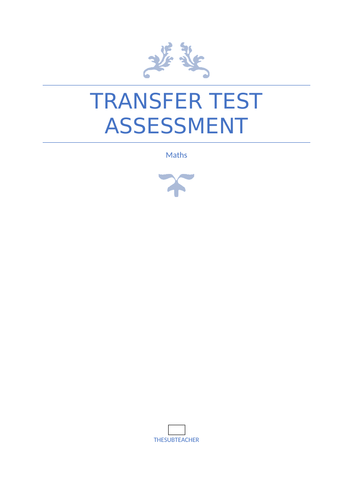 I have been tutoring for the transfer test for 6 years. I have created this booklet as an initial assessment of the children's level prior the the test preparation. It will allow their teacher/tutor to find the gaps in their learning and which areas need targeted.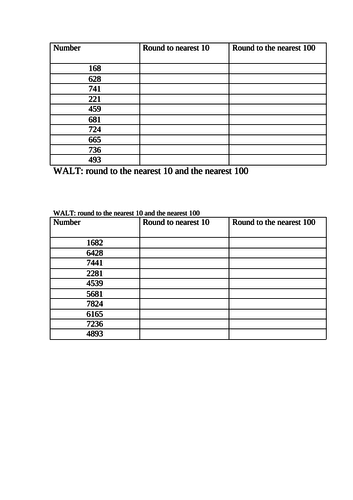 Sheet for rounding hundreds and thousands to the nearest 10 and 100
Different worksheets rounding numbers to nearest 10 100 1000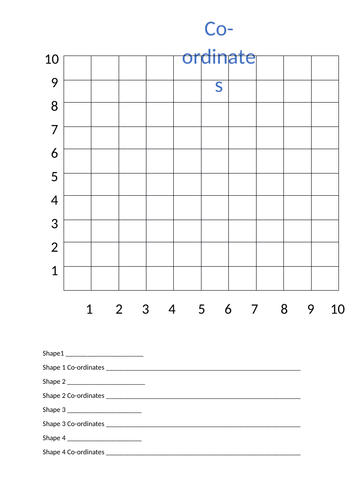 Children have to make shapes on a grid and list the co-ordinates they used
Targeted towards year 3 or 4 but could be adapted to suit needs of class. Includes a presentation introduction to adjectives Includes three differentiated worksheets for adjectives
Nouns adjectives and verbs resource pack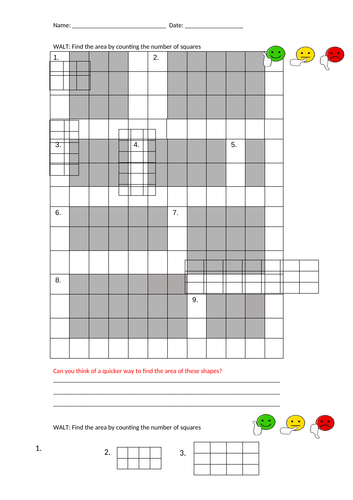 How it looks in preview is not how it is downloaded for some reason it looks all muddled up. Worksheet 1 and 2 children have to count the squares to work out the area Worksheet 3 Children have to use multiplication skills to work out area Worksheet 4 Children have to measure the length and breadth to the nearest cm using their ruler and then multiply.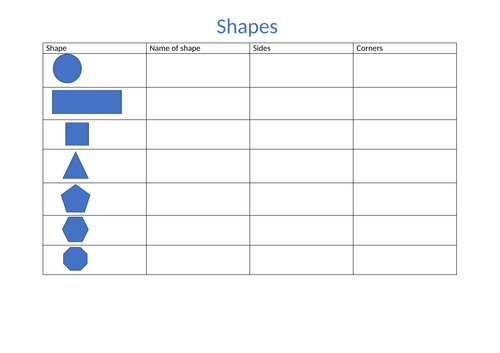 Children have to name and list the properties of 2d shapes Children have to draw the 2d shapes based on the facts given Children have to guess the 2d shape based on the clues given Children have to name the different shapes they can see Children have to colour certain shapes certain colours (2 worksheets - covering square, rectangle, circle, triangle, hexagon, pentagon and octagon)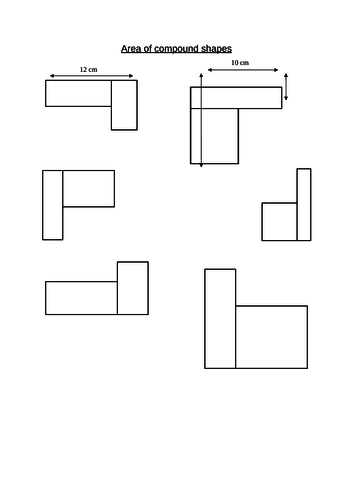 3 x worksheets of working out the area of compound shapes worksheet 1 - measurements in and shapes split worksheet 2 - measurements in and shapes not split worksheet 3 - no measurements shapes split up Easily adapted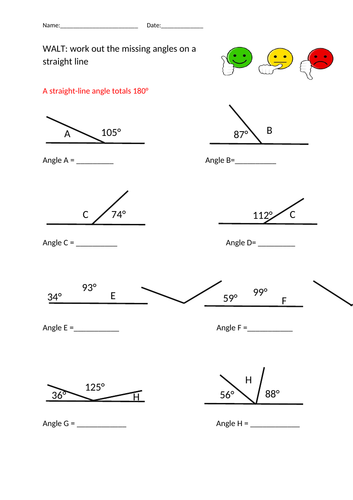 Angles fact sheet for straight line, right angle, acute, obtuse and reflex Worksheet: Work out the missing angles on the straight line angles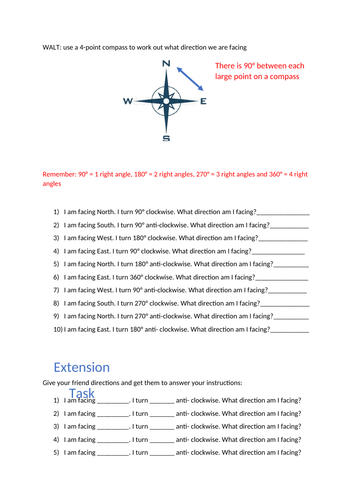 2 x worksheets 1 covers the 4 point compass 2 covers the 8 point compass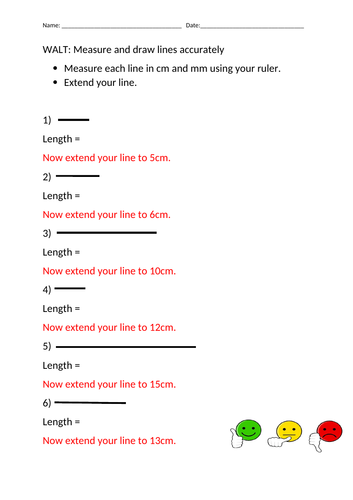 4 different worksheets 3 of which could be easily adapted to suit the needs of your children Last sheet is an extension sheet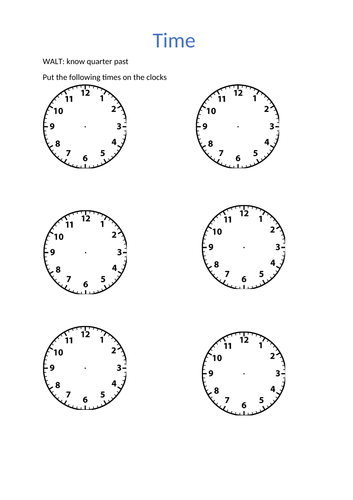 Children have to draw hands on clocks to show quarter past Time written in words Time written as digital clock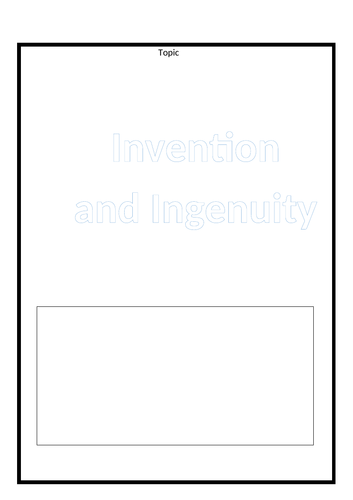 Booklet with various activities for inventions and ingenuity Victorian era - What they invented, why they are important today
Addition from 10 - 20