Thesubteacher's Shop
Follow me on instagram for special offers. thesubteacher resources for primary school students year 1- year 7
109Uploads
7k+Views
830Downloads
Follow me on instagram for special offers. thesubteacher resources for primary school students year 1- year 7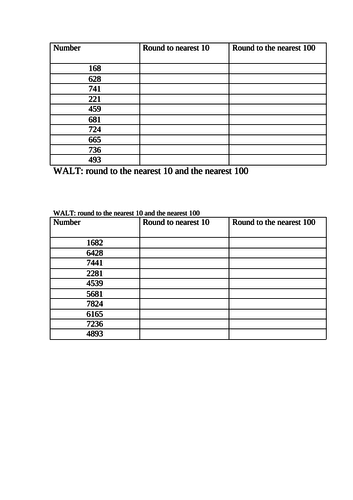 Sheet for rounding hundreds and thousands to the nearest 10 and 100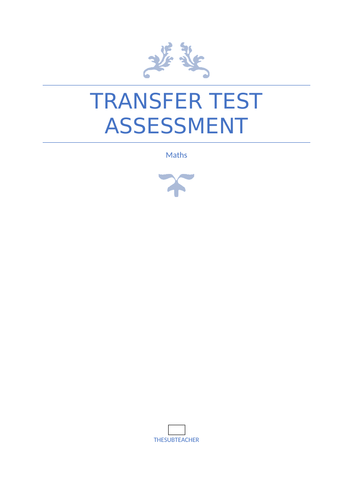 I have been tutoring for the transfer test for 6 years. I have created this booklet as an initial assessment of the children's level prior the the test preparation. It will allow their teacher/tutor to find the gaps in their learning and which areas need targeted.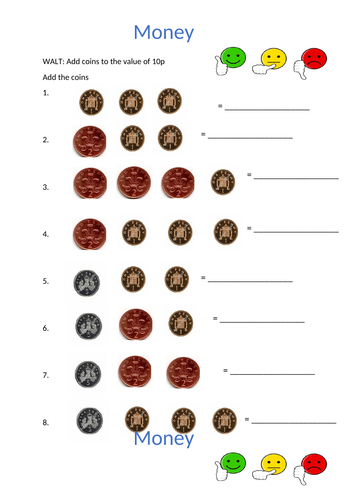 Worksheet 1: Add coins to 10p (2p and 1p only) Worksheet 2: Add coins to 10p (5p, 2p and 1p coins) Worksheet 3: Add coins to 20p Worksheet 4: Add coins to 50p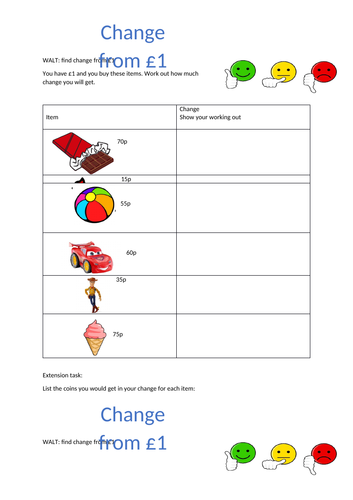 4 different worksheets for finding change from £1 with extension of listing coins in change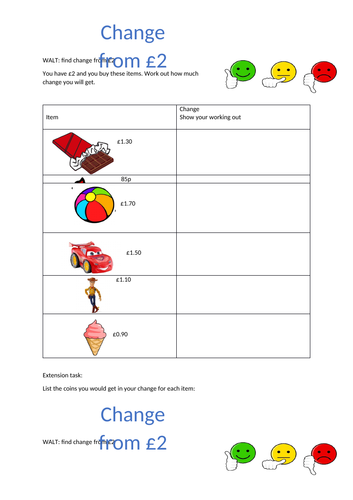 Four different worksheet for change from £2 Extension: List the coins in your change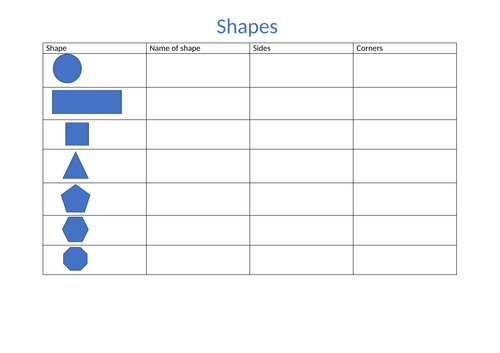 Children have to name and list the properties of 2d shapes Children have to draw the 2d shapes based on the facts given Children have to guess the 2d shape based on the clues given Children have to name the different shapes they can see Children have to colour certain shapes certain colours (2 worksheets - covering square, rectangle, circle, triangle, hexagon, pentagon and octagon)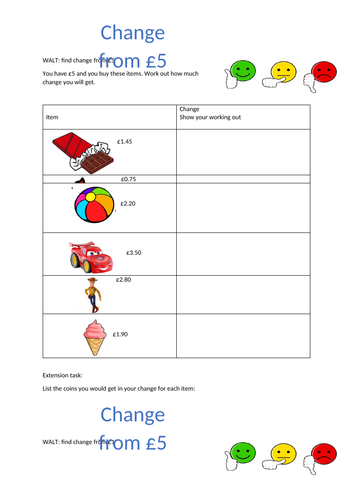 4 differentiated worksheets for change from £5 With extension to list coins in change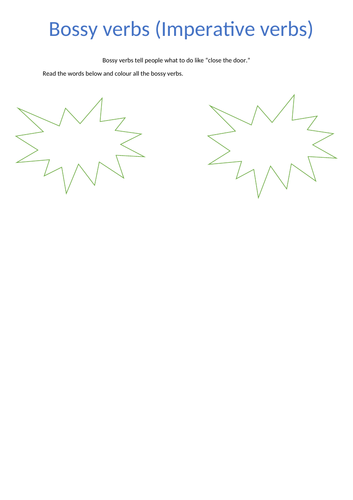 Children have to identify the bossy verbs and colour. Children have to identify sentences with bossy verbs and tick. Write a set of instructions using bossy verbs. Write a sentence with a bossy verb to describe the picture.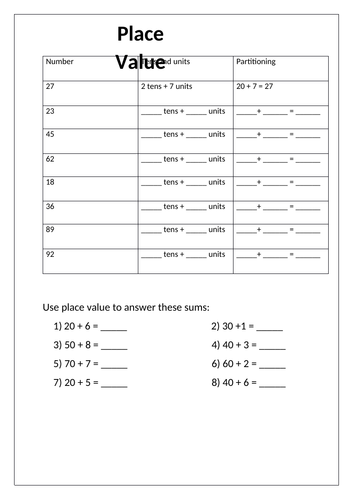 Children have to add tens and units and partition them Children have to add tens and units cubes Children have to add tens and units sums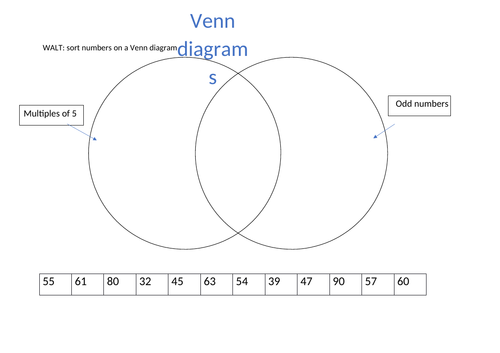 Venn diagrams for Numbers with 4 tens and even numbers multiples of 7 and odd numbers multiples of 5 and odd numbers multiples of 9 and even numbers blank to create own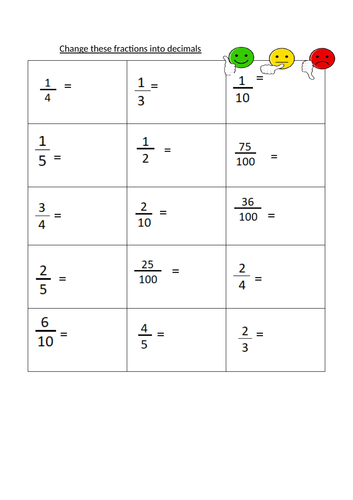 Children have to change common fractions into decimals Children have to change fraction into hundredths then change to decimal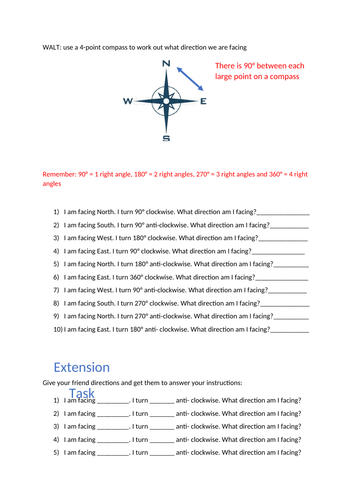 2 x worksheets 1 covers the 4 point compass 2 covers the 8 point compass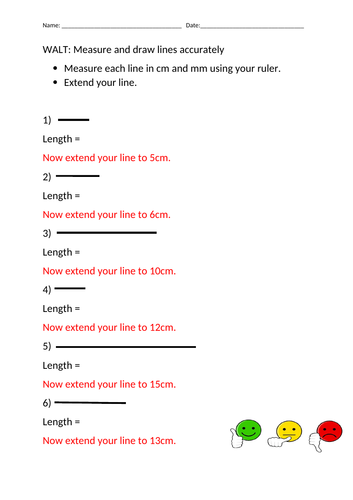 4 different worksheets 3 of which could be easily adapted to suit the needs of your children Last sheet is an extension sheet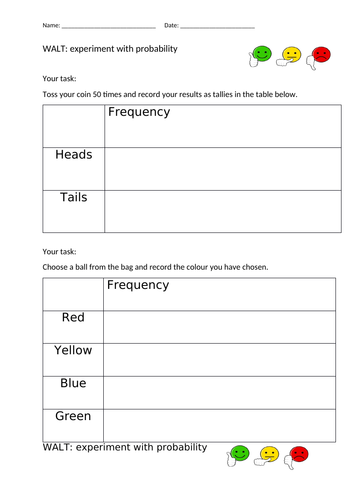 Worksheet 1 and 2: Experiments for probability (Coin toss, choosing colour from bag, deck of cards, dice) Worksheet 3: Children have to write probability of events happening Certain, likely, unlikely, impossible Children have to work out probability using fractions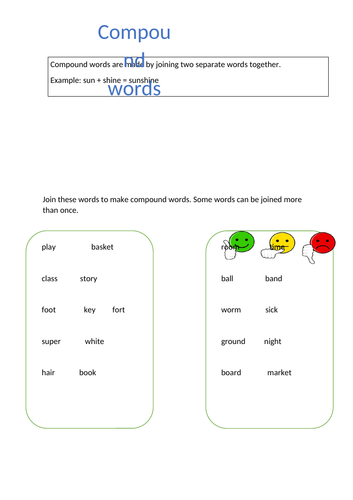 Children have to make compounds words Children have to find compound words in sentences