47Uploads
11k+Views
3k+Downloads
Head of Music at TWGSB I use this ppt with year 7. It might needs some adapting, but if you like it, please rate. Thanks. This ppt covers features of baroque, classical and romantic music, musical devices and structures, as well as a look at excerpts of the score to Eine Kleine Nachtmusik. Probably best used as a starting point to save some time. This document contains all the key terms required by the Eduqas exam board (though could be used for any exam board), containing a blank definition column and red/amber/green columns. A PLC featuring all the required skills for Eduqas Music GCSE, including performing, composing and listening/appraising, complete with red/amber/green check boxes. The document is in Excel format so students can highlight boxes electronically and create a colour-coded overview of their progress. PLEASE RATE IF YOU FIND THIS USEFUL. Thanks This simple worksheet required students to match up musical devices with their definitions. Answer sheet also provided. This simple resource can be used with students to check their knowledge. It covers Recording, Composing and Producing with red, amber and green columns to identify strengths and weaknesses. This is a 3-page composition guide aimed at GCSE level, but also suitable for A-level. It is a grid consisting of the elements of music, plus 'technology' and 'style/coherence' criteria with suggestions as to what to include to attain satisfactory, good and excellent results in each.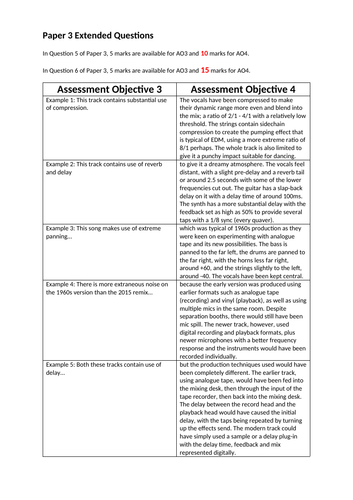 This one-page worksheet provides examples and exercises to help students understand the importance of AO4 in extended answer questions. When I went on a course with the ex chief examiner, he explained that most students lost an inordinate number of marks because they did not understand this. Page 1 contains examples I made up, whereas page 2 contains a blank AO4 column for students to fill in. This is a 13-question exam-style quiz on the Bernstein set work. The folder includes a track for each listening question and an answer sheet. Please search for my other resources in this series if you like this.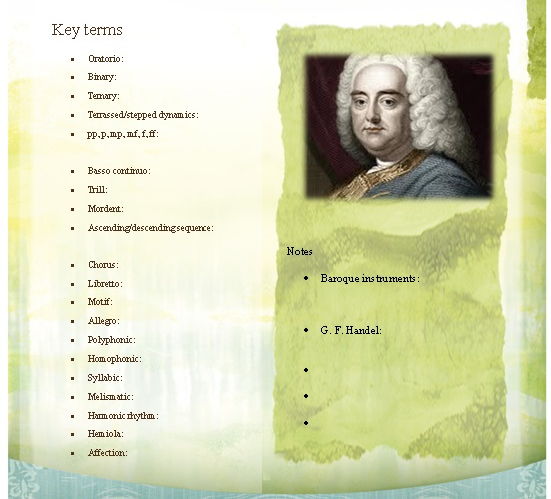 One vocab sheet per set work with a reasonable attempt at design, including an image and a quote of the composer. Answer sheets available separately. This 4-page quiz about The Hunt from the original Planet of the Apes can be used as a teaching method or assessment. It has been created with Eduqas AoS 3 objectives in mind, covering important questions such as the composer's use of the stimulus, as well as a wide range of vocabulary covering all elements of music. This quiz was designed in conjunction with the Edexcel Anthology of Music first published in 2000 (the A-level score) and asks questions about specific bar numbers, but most questions can be answered without the score by simply listening to the hyperlinked excerpts and a bit of extra preparation. I have not included a copy of the score for copyright reasons. Either way, you will not regret buying this! This quiz contains 13 questions relating to the Bernstein set work 'Who Knows?'. A great revision resource targeting key vocabulary and listening skills to be used in class or as homework. A 14-question exam-style listening quiz including excerpts and answer sheet. Don't forget to check out my other resources in this series. I have 12 of these, but will wait to see how popular these are before spending time uploading them all. Enjoy and good luck with teaching the course! This listening quiz contains 9 questions that will helps students tackle one of the 3 Rag Desh set works for Edexcel Music GCSE with focus on recognizing instruments. This quiz comes with answers and question-specific excerpts to help prepare pupils for the Unit 3 listening exam. This listening quiz focuses on key vocabulary and listening skills required for the Buckley set work in preparation for the Unit 3 exam. A listening quiz that will help your students prepare for the Unit 3 exam, covering all essential vocabulary and listening skills.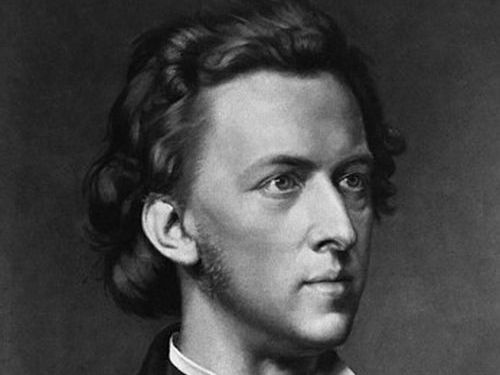 A one-page summary of all key elements of music information for this piece, including one version with answers and a blank version so you can test yourself. A 14-question exam-style listening quiz for the set work Grace by Buckley. Includes listening excerpts and answer sheet. Have a look at other resources in this series as well.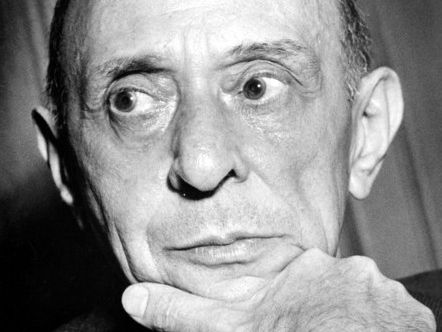 This listening quiz helps students prepare for the Edexcel Music GCSE Unit 3 listening paper, targeting key vocabulary and key listening skills.