64Uploads
6k+Views
5k+Downloads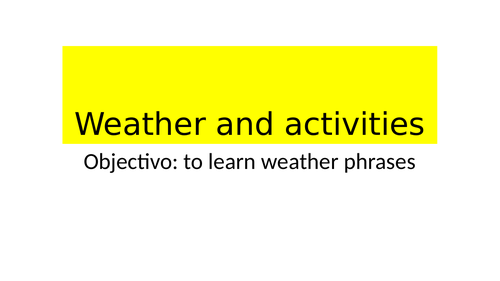 This is a power point for year 7 students. It starts with a memory game about weather phrases and it contains two reading and two translation exercises. You can play this you tube song to reinforce and have a bit of fun: https://www.youtube.com/watch?v=Z9gsOH2X5tY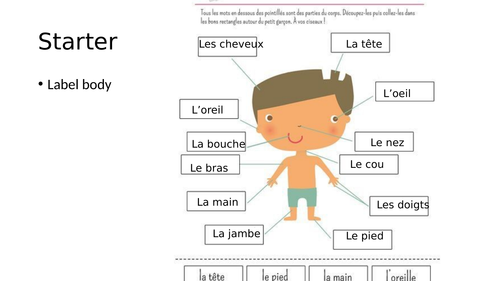 les monstres drawing labelling and describing a monster with a related videoclip to play during the drawing time for low ability groups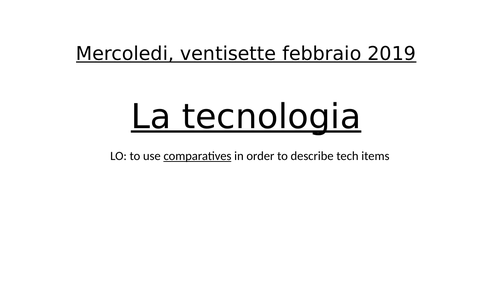 Vocabulary presentation and sentence building with comparatives. KS3.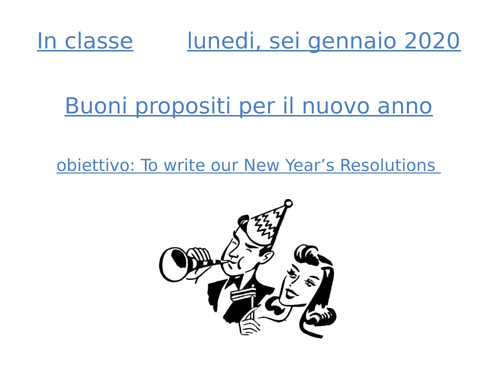 Find phrases and Horopscope activity in Italian. Translated from a Spanish lesson found on TES. Grammar point: vorrei, mi piacerebbe.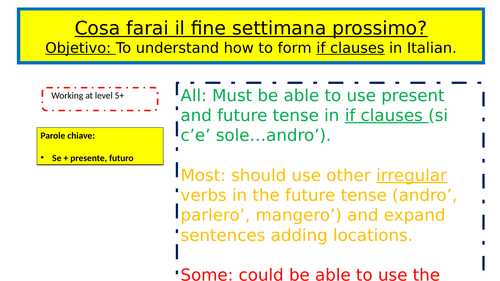 Presentation to introduce if clause within the topic of weather and sports.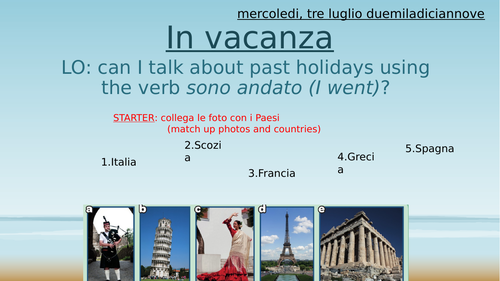 presentation and reading activity based on the past participle sono andato, KS3.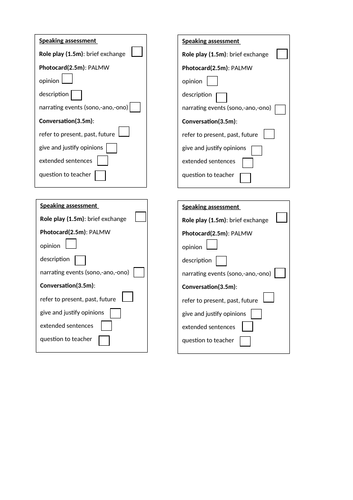 Slip with main points for speaking assessments/mocks Italian Edexcel marking criteria.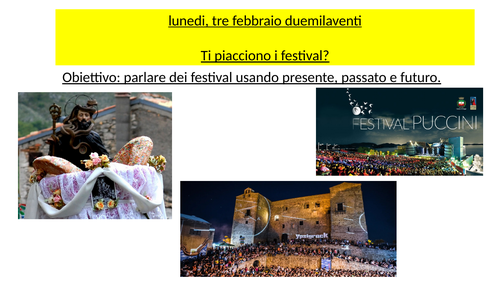 Presentation and activities for preparing speaking linked to the topic of festivals.