30Uploads
2k+Views
2k+Downloads
BTEC Applied Psychology Unit 4 Study Guide for Assignment 3
BTEC Applied psychology Unit 4 - Lesson PPTs for Assignment one Biological explanations of crime Cognitive explanations of crime Personality (psychological explanations of crime) See Also - Study Guide to go with the lessons.
A work book to guide through the teaching and learning phase of unit 4 Forensic and Criminal Psychology for assignment 1.
Teaching booklet with all handouts and past paper questions and mark Schemes for the unit of Forensic 60 pages Offender profiling Biological explanations Psychological explanations Sociopsychological explanations Offender punishment Offender treatment
A work booklet to assist with the delivery of Unit 4 Assignment 3
A work booklet to assist with the delivery of unit 4 Assignment 2
A complete workbook for the learning approach . Includes the application to gender, aggression and consumer behaviour.
Complete unit for work, past papers, model essays and tasks all in one booklet.
A work booklet which helps with delivery if unit 4 - Criminal and Forensic Psychology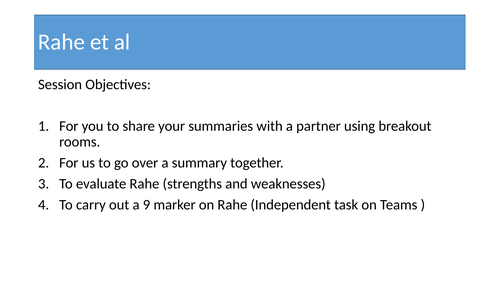 Lesson and handout on the causes of stress - review of Rahe et al's research
An activity to demonstrate the Loftus and Palmer study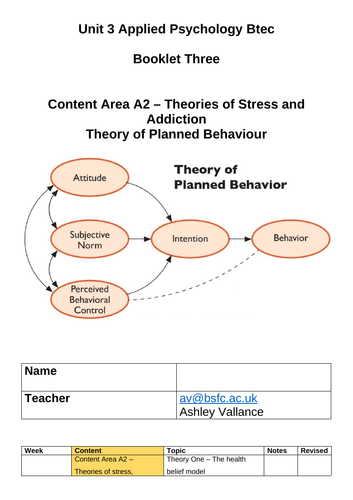 Unit 3 -Health Psychology The Theory of Planned Behaviour Booklet and Revision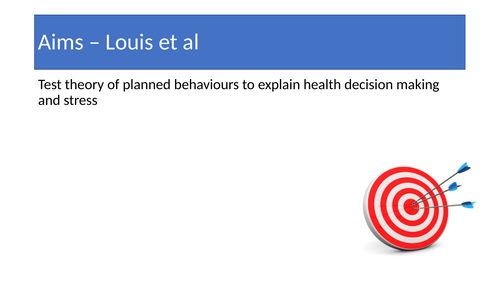 BTEC Applied Psychology - Unit 3 Louis and Cooke Revision ppt
Lesson Powerpoints for the Biological Approach for Unit 1
Lesson Powerpoints for the Learning Approach for BTEC Applied Psychology Unit 1