Verity_roat's Shop
French resources suitable for any age.
12Uploads
302Views
10Downloads
French resources suitable for any age.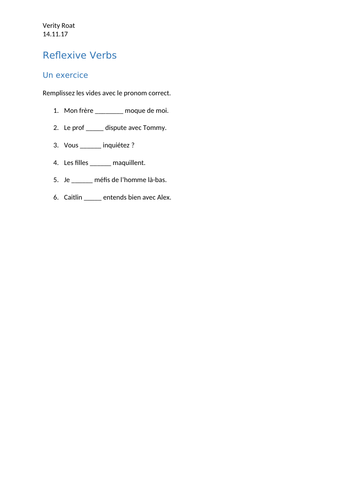 A short exercise to test students' understanding of reflexive verbs. They have to fill in the gap with the appropriate pronoun.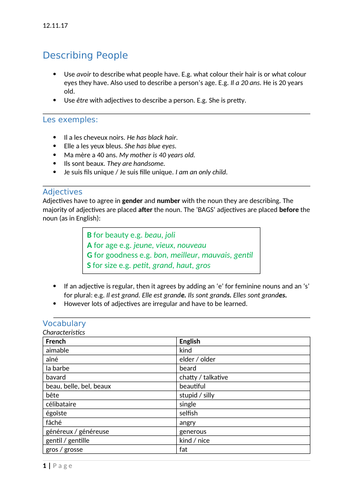 Information sheet on how to describe people in French. This resource provides a variety of vocabulary as well as explanations of the necessary structures. Suitable for GCSE.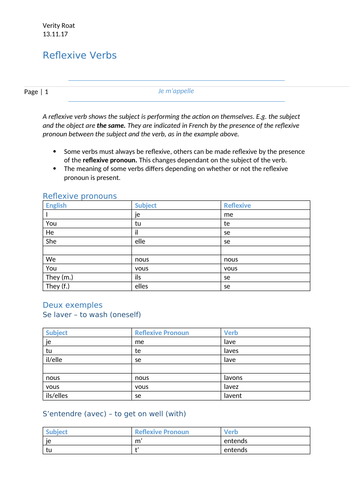 An information sheet on reflexive verbs in French. Provides clear explanation of how they work and a list of the most common reflexive verbs.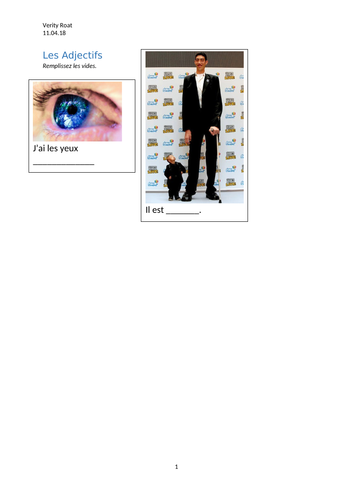 An exercise to practice adjectival agreement in French when describing people.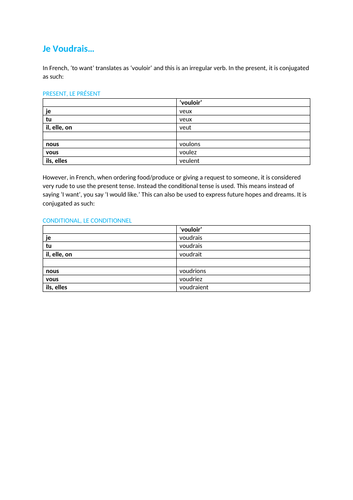 A resource to explain when to use veux and when to use voudrais in French.