Worksheet Supply
Click the button below to view all available resources.
32Uploads
6k+Views
280Downloads
Click the button below to view all available resources. This homework booklet has been designed in order to cater for the KS3 class after reading Blood Brothers.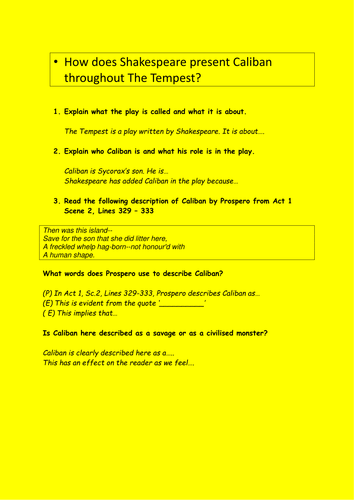 This is a guided assessment piece of work for any low ability KS3 class. It is also layered on yellow paper for dyslexic pupil aid.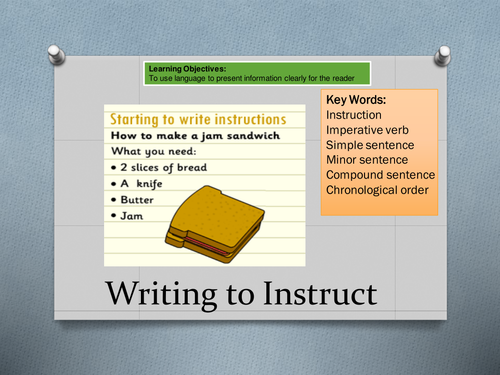 This is a series of power point lessons for a mixed ability year 7 class on Writing to Instruct and Advice. This resource has been adapted in order to suit the ability of my class.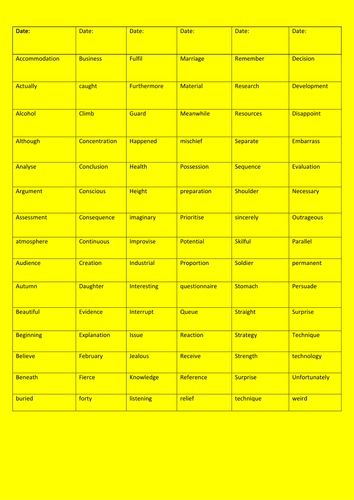 This is a dyslexic aided, Y7 spelling test of complex vocabulary that has been adapted to suit pupils who need handwriting revision too.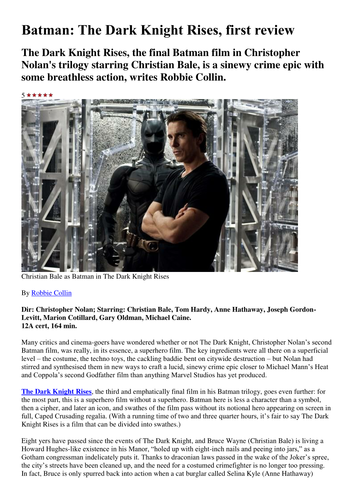 This is a step by step resource on how to write a review on one of Batman's films. The resource has been highlighted in parts to aid dyslexic pupils but also has added boxes for SEN pupils.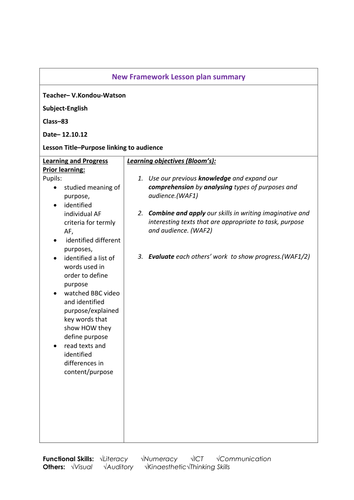 I devised this resource for a year 8 class but it can be used with any KS3 class. The Lesson Plan unit covers a structure on how to write in order to review. It is structured so as to guide middle and low ability pupils, too, and differentiates by task and outcome.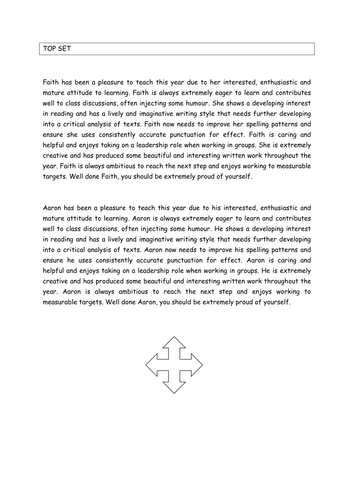 I have drafted these differentiated KS3 report comments for boys and girls separately. They can be adjusted to your class ability and you only need to change your name.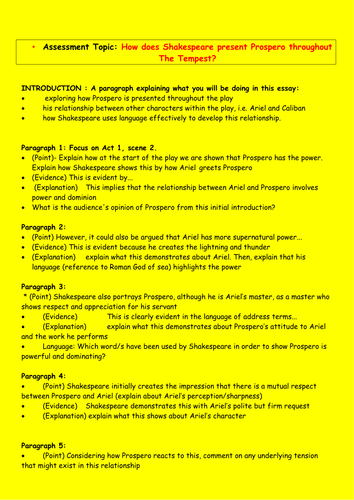 This is a guided assessment sheet for an able KS3 class. The page is coloured in yellow to aid dyslexic pupils in the class. Reading and writing is implemented as a vital tool for their learning. This book is a guide that aims to help learners understand that throughout their learning journey they will need to demonstrate their ability to decode meaning as intended by the author. Parents or learners can choose from a variety of text related tasks or follow each page in order to discuss the pictures and characters; read and answer comprehension questions or simply use their drawing skills to explore new characters. An easy resource that teaches the definition and use of simple and minor sentences. Recommended for SEN and low ability classes. With the help of Captain Reece Icle the group of friends had finally escaped the horrid place of Filsland. Finding themselves in Wasteland, a bleak land of half buried, metal creatures, what was now awaiting the group of friends was the sheer anticipation of facing the monstrous creature, Ruster. Can Captain Reece Icle manage to steer the group of lost friends into Newtopia? This is The Great Escape.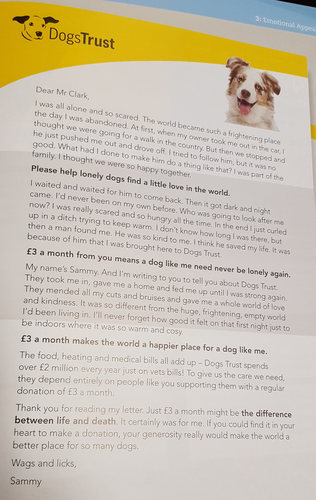 A guided assessment for middle/low ability year 7 and/or year 8 class. The resources starts off guiding individuals but slightly leading them towards independent writing in the end.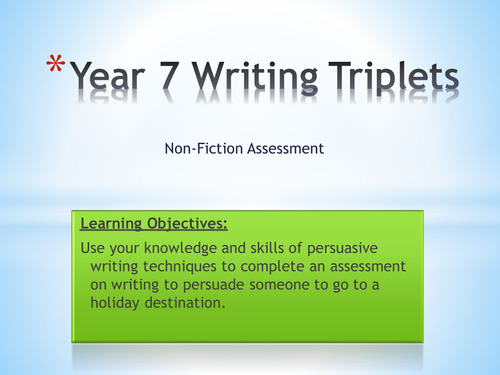 This resource can be used with any ability KS3 class but I have used mine with a Year 7 class. The task is focused on writing to persuade someone to go to a Greek holiday destination.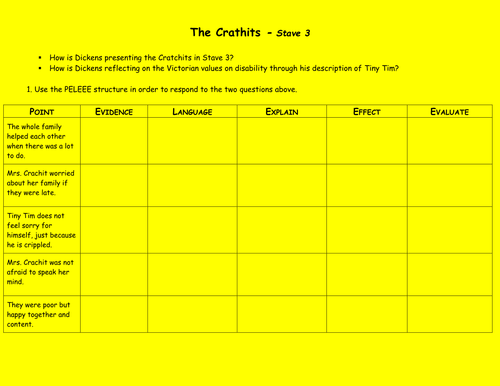  How is Dickens presenting the Cratchits in Stave 3?  How is Dickens reflecting on the Victorian values on disability through his description of Tiny Tim? This is a guided assessment for a middle ability group of y9 students. The paper is in yellow to aid dyslexic pupils. A table is provided to aid pupils who struggle with answering a GCSE question.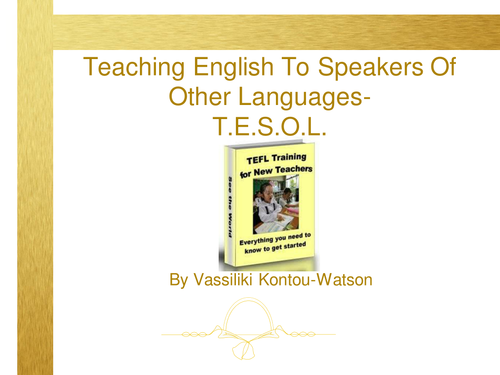 I produced this power point when I had to train the ITT and NQT teachers on TEFL in mainstream education. I related this to the Greek Language so as to show to ITTs how difficult it was to understand a language and to enable them to relate to the adaptation to a foreign language. This is a brilliant book for both Primary level, SEN and low ability level. It can be used as a base for Guided Reading, Reading comprehension or reading assessments. Tommy is a real hero. He has survived being involved in mysterious missions but now he has to find a way to escape Filsland. With the help of a team of new friends, Tommy realises that it is time to get a new hero on board. What they create lands them a series of adventures that no one ever thought that they would embark on. This is the birth of a new hero, Captain Reece Icle. This is a great book written for KS1 pupils. Pupils can explore the various characters and can develop their oral, descriptive skills.