Photography is my life
The place for photography and art teaching and learning resources
91Uploads
22k+Views
7k+Downloads
The place for photography and art teaching and learning resources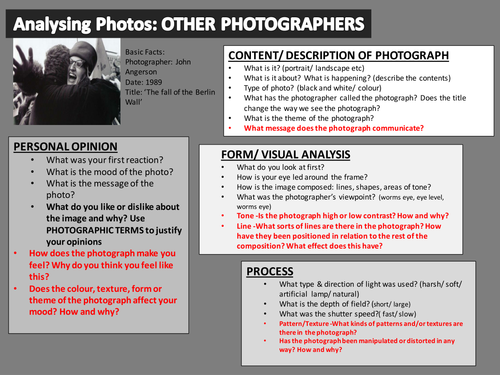 Two printable slides with sections to answer when looking at your own photographs or the work of other photographers. Simple and easy to use, will guide students to annotate their images correctly for the GCSE/ AS/A2 specs to show development of their ideas.
Printable step-by-step guide to create a multiple exposure image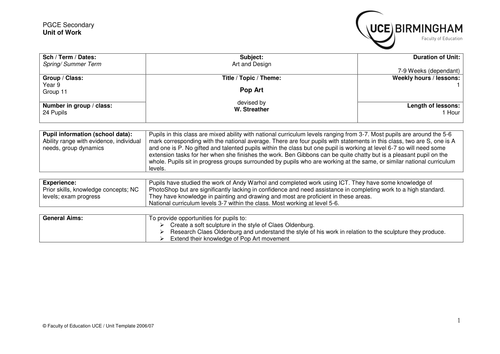 This pack contains Scheme of work to guide you through stage by stage Extension tasks Differentiated worksheets- templates and guides to get students thinking about translating their 2D design into 3D templates for making. Image examples of outcomes I have tried this scheme with both large scale cardboard sculptures in groups and individual textiles soft sculptures and both work great for high quality outcomes.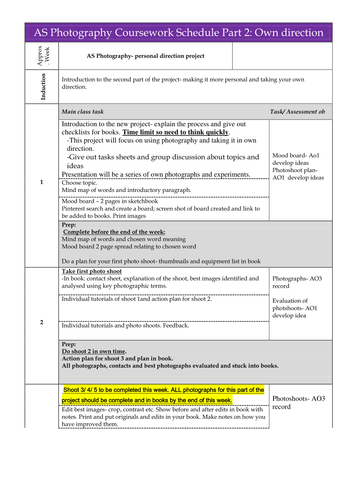 This is a 6 week scheme designed to get the students to think creatively about a common theme in photography 'Light and Dark'. Included is a powerpoint with image inspiration including many contemporary photographers (lichtfaktor etc) and a scheme broken down week by week.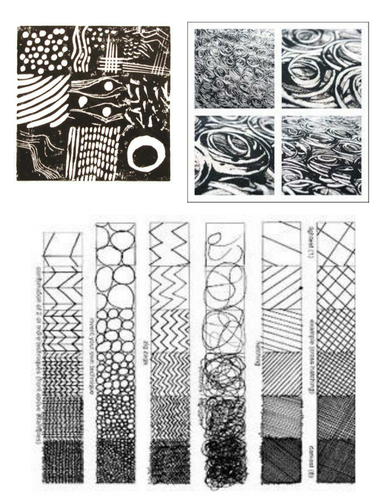 These mini projects are designed to keep the students engaged and learning new art techniques. The download pack includes: -Key activities scheme, week by week learning activities -All worksheets which are ready to print or use on a whiteboard/ projector/ interactive whiteboard (the colour theory presentation is interactive) -Visual examples of final outcomes This scheme is designed to develop collage and painting skills using the artist Hundertwasser as inspiration.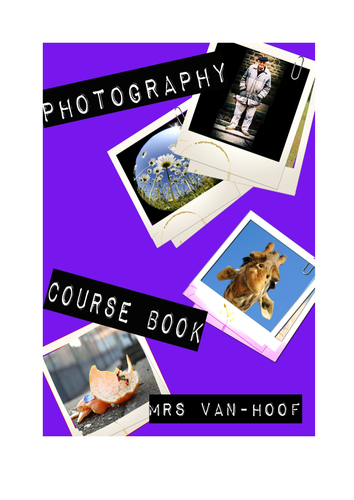 Photography course book Writing frames for analysis Writing frame for introduction to the project and final evaluation Includes HOW TO guides in Photoshop : Hue and saturation Gradient maps Threshold Posterize Equalise Invert Using filters Adding text layers Channel Mixer Desaturation of your images Adjusting exposures Shadows and highlights Curves Cool/ warm photo filters Cropping Using layer masks Creating focus within an image Creating an old fashioned style photograph Photomontages Adding motion blur Airbrushing Comic book image Creating a graphic comic montage 3D image Lichtenstein style pop art image Andy Warhol style pop art image Adding a monster mouth Turning a photograph into a painting or sketch Thermal Image Using the pen tool Adding light streams using the pen tool Creating multiple people on one image Cropping Rule of thirds Viewpoints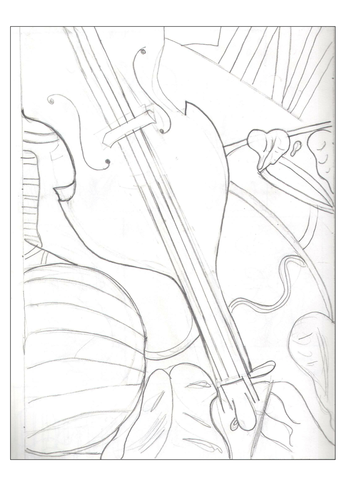 This pack contains Scheme of work to guide you through stage by stage Still life photographs to work from (if you don't have the time or space to set one up to draw from you can create a folder for students to choose a view) Picasso homework sheet Thumbnail sketches activity sheet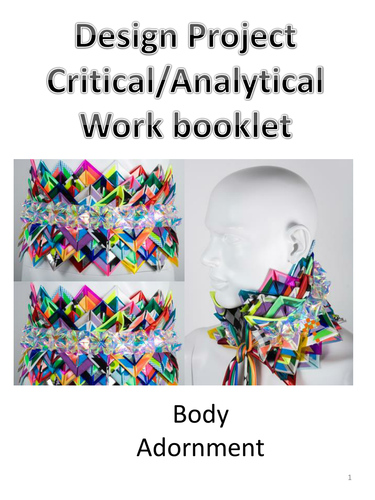 A complete booklet including Key design terms with prompt questions to encourage deeper thinking Contemporary and historical designers tasks to refine evaluation/ analytical skills. Prepares students for writing about designers either within their coursework or for the prelim on design. How to compare designers using a VENN diagram (mathematical cross curricular method- very visual and perfect for lower ability learners) Writing frames for design brief Writing frame for final evaluation examples of design sketches Design templates for body/ head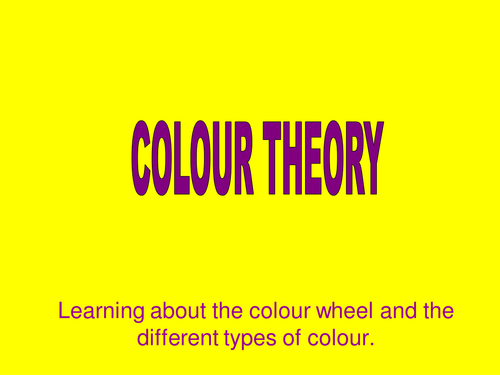 This pack contains: -Scheme of work outlining the activities and resources needed for the whole project -Match word activity -Jackson Pollock analysis sheets -Colour powerpoint presentation -colour theory activity sheet -Digital splatter paintings activity sheet This scheme is designed to build knowledge of research and presentation in relation to an artists, it also encourages layering in artwork using both digital and traditional methods, working towards a 2D splatter painting and a series of digital outcomes and collages.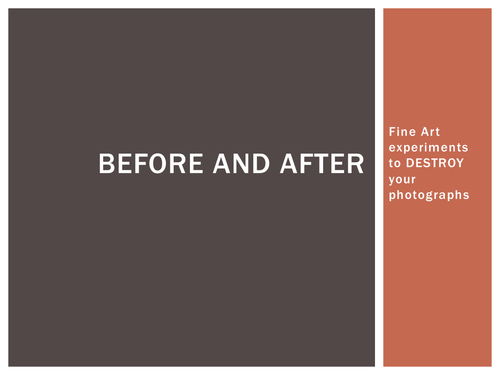 This scheme of work is designed to get students thinking about mixed media rather than just presenting photographs. It links with the AO2- refinement of ideas and encourages students to explore mixed media methods of refining ideas. When I taught this, I incorporated is as a mini project within a larger scheme to develop a wider range of experimentation. The other part of the scheme focused on computer editing and manipulation so the two worked well together to produce a varied body of experiments. Included to download is: 1)Scheme of work. Week by week plan including homework tasks with resource list and outcome list. Each stage is also given a series of higher order thinking questions to use with students at this stage of the scheme of work to develop their HOT skills. 2) Project powerpoint and student notes sheet 3) Stitching/ Textiles in photography image inspiration powerpoint. This can be printed/ edited to suit. It contains lots of contemporary artists. 4) Project tutorial sheets to fill out when you have 1-2-1 discussions with the students about their ideas. This allows you to track their progress to their target grades and give them individual weekly tasks if they need it.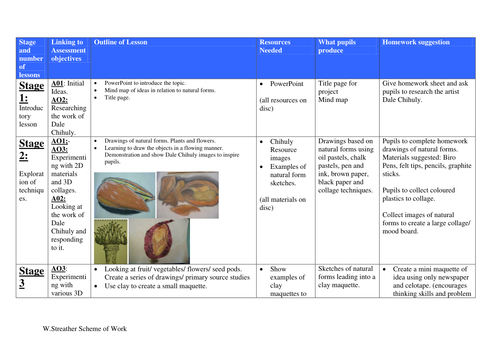 This pack includes: Scheme of work to show you what to do stage by stage Clay extension tasks with image examples from seed pods/ natural forms Artist presentation Image examples of outcomes Examples of experimentation pieces leading up to the final outcome (Drawings, collages etc) Homework sheets (artist research) Sculpture design sheet Images of artists work for inspiration This project can be used for GCSE to A Level projects. It has been designed to meet the Assessment objectives so that each task contributes towards these leading to the final outcome.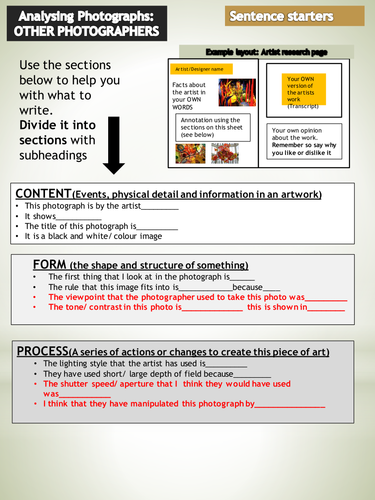 Differentiated writing frames to support students with their photography written work and analysis of photographers/ images. These make up a pack of 4 sheets that are designed for all levels of learner from below GCSE- A2 level.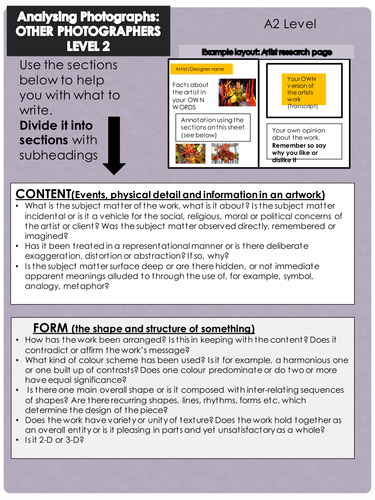 Differentiated writing frames to support students with their photography written work and analysis of photographers/ images. These make up a pack of 4 sheets that are designed for all levels of learner from below GCSE- A2 level.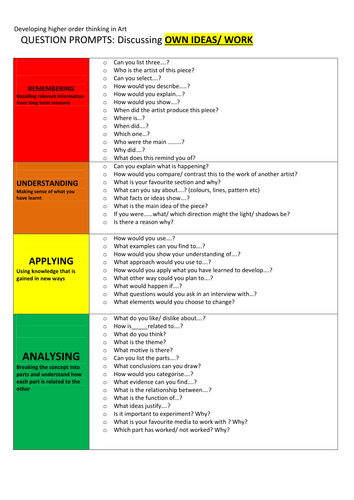 This pack includes colour coded classroom display posters, key words, key questions for display, a prompt sheet for teachers when discussing artists and student ideas to help to guide you into asking the right type of questions. Fully prepared and ready to use. Specifically created for ART teachers.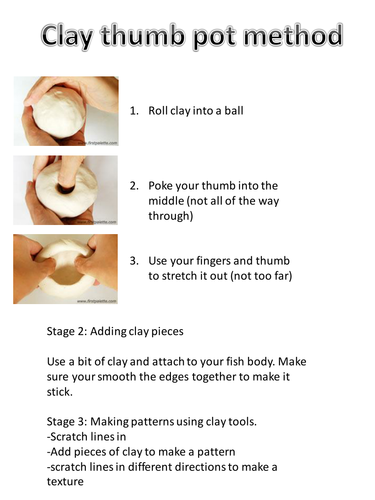 A full resource pack for creating thumbpot fish using clay. Includes: SOW key activities sheet for what to teach lesson by lesson Clay method page Project cover sheet Fish images to draw from An internet treasure hunt sheet to get students to collect unusual fish images for their research Final example images Would suit from years 3-7/8 and could be adapted for up to year 9
This scheme carries on fro mthe year 12 scheme I have, enabling them to take a different project direction and add deeper meaning to their project and images. The pack includes: Powerpoint to introduce the project with theme titles Digital sketchbook template Intro tasks to get them thinking and recording their ideas Student checklist for the whole project to encourage them to work independently All of these are fully editable so that you can adapt them to suit your course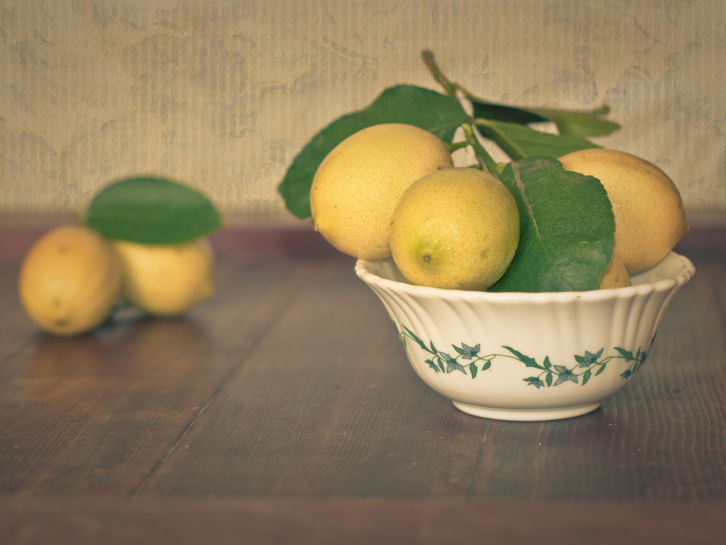 Great resource to guide you through a personal project with full set of resources Includes: Full scheme of work with higher order thinking questions for each stage Lesson by lesson powerpoint with learning focus and student schedule Homework tasks per week to extend their knowledge of tasks
Amazing bundle of resources. These are great if you want the students to learn the basics of photography from scratch including how to use and control apertures, shutter speeds, depth of field, lighting and equipment, depth in landscapes, macro....the list goes on. It is set up as a series of mini assignments. The PowerPoint introduces the assignments explaining what the learning focus is and what they will need to present as an outcome. This is fully editable so that you can adapt it to suit your own class needs. This project is for 12-14 weeks to help them to learn and demonstrate the basic key skills in photography. It is great if you are just starting out and not sure where to start, or if you want to adapt an existing project for your early learners. I have used this with my A level class when they first started the coruse and it really improved their outcome quality and enabled them to see which areas of photography are their strength. This bundle includes: 1- Full scheme of work with higher order thinking questions for each stage 2- A fully editable digital sketchbook for students to upload their outcomes into. No need to print unless you want to as the sketchbook will provide the evidence. 3- mark sheet and student chefcklist to record their feedback and ongoing assignment grades 4- Full assignment powerpoint with learning objectveis and outcomes identified Assignment 1- Daily routine- creating a visual story Assignment 2- Apertures Assignment 3- Still life (including pattern ,typology, and composition set up) Assignment 4- Lighting in Portraiture (including light patterns and how to use them to create better portraits, scannography portraits, colour in portraiture, chiaroscuro photographs) Assignment 5- Macro world Assignment 6- Depth in Landscapes (including rules of composition and how to use these to create better landscapes) Assignment 7- Shutter speeds (including exposure and touching on ISO) Assignment 8- Photoshop editing Assignment 9- Viewpoints Assignment 10- Reflections Assignment 11- Slinkachu (looking at an artist for inspiration) This is part 1 of a full year course. The second part focuses on building their analysis skills and working to the assessment objectives through a personal project theme. Well worth a look as it has really helped my students to improve their photography as a whole course.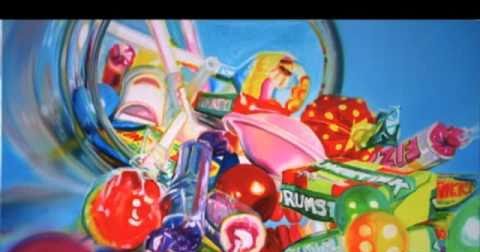 Scheme of work with key activities and outcomes Painting brief for students Artist research brief sheet with identified artists to help them Evidence board sheet and checklist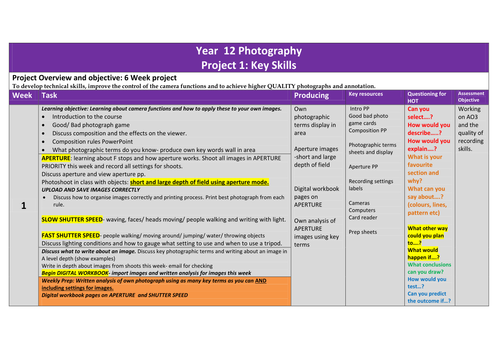 Scheme of work showing key activities, what will be produced AND questions relating to the stage of the scheme for higher order thinking. Digital Workbook for students to upload their images and insert text analysis. This can be printed at the end as a sketchbook or kept in digital format. Key photographic terms game and wall display for continuous learning.