9Uploads
407Views
33Downloads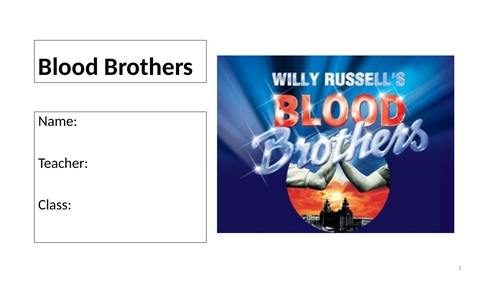 This is an entire scheme of work to go alongside a reading of Blood Brothers. It has a summary section for each key part of the play, reading and writing tasks, an exam question with planning guidance and space to write the answer and key spellings. It can be used for any year group who is reading the play for the first time.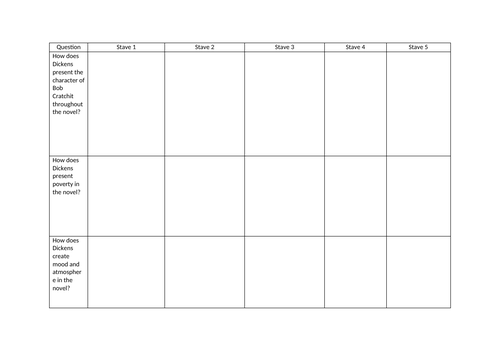 A grid with a variety of exam questions for pupils to plan answers to for ACC. They are a mix of theme, character and relationship questions. The idea is that pupils spend time finding a point and quote from each Stave that they would use to answer the question. Could be used as homework/ a starter activity or even revision.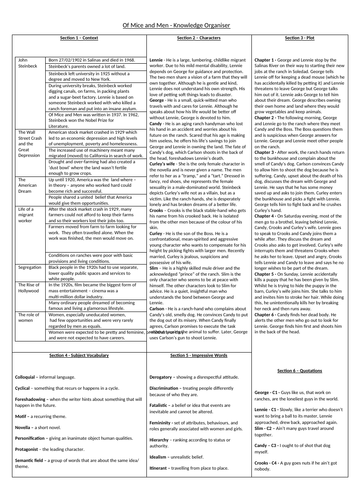 A KO for OMAM. Useful for revision. There are notes on context, charatcers, key quotes, plot, subject terminology and key vocabulary. Based on the updated information from Eduqas for English Language, here is a component 2 example paper with answers.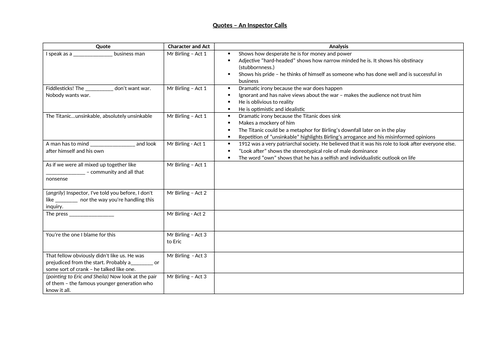 This is a great resource for Y11 but can be used for any year group once they have finished AIC. It has the key quotes for each characters, selected from all of the acts. Pupils needs to fill in the missing word and explore/ analyse the quote in more detail. An example has been done for them.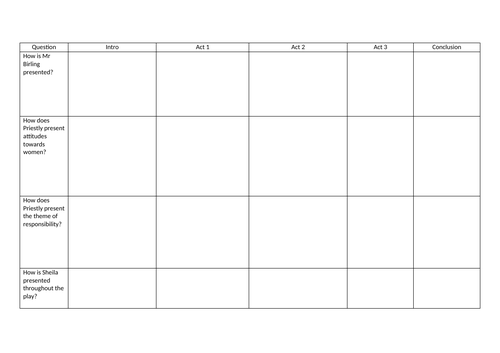 This is great revision for Year 11 but can be used for any Year group that has finished reading AIC. It is a very simple and basic way of getting the pupils to plan answers to all the character and theme questions that may be asked in an exam. You can adapt it to fit your needs - it can be homework or classwork. You can ask the pupils to bullet point the PEA they will use for each Act for each question.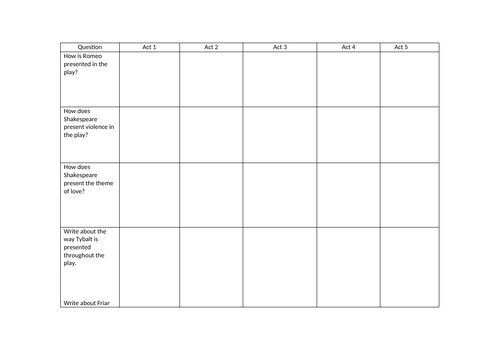 This is a useful revision tool for R&J. There are a lot of GCSE style questions - these are a mix of character, relationship and theme questions. Pupils need to find a point and quote from each Act to answer the question. It allows them to plan answers and revise quotes/ knowledge of the play. Can be used as a homework task/ a full lesson/ a starter task. Pupils can do this open book and search for quotes or closed book and try to remember quotes for each Act. A booklet of different revision activities/ retrieval starter activities for Eduqas English Language and Eduqas English Literature. Questions on the following texts: -R&J ACC AIC Eduqas poetry anthology