177Uploads
28k+Views
11k+Downloads

A selection of song lyrics that serve as a unit of work introducing poetry analysis skills. Each song has its own lesson complete with an appropriate starter activity and analysis of the song as well as an exam style question to stretch more able pupils. Song lyrics are provided as are links to YouTube videos. Songs analysed are as follows: Black Eyed Peas: Where is the love? Snow Patrol: Chasing Cars Michael Jackson: Earth Song Madonna: Papa Don't Preach Tupac: Dear Mama Bars and Melody: Hopeful Ed Sheeran: Castle on the Hill

A full unit of work exploring the popular play by Willy Russell. Complete units for BOTH the play and musical versions are included. 16 full lessons are included for the musical version (14 for the script version) and three introductory lessons exploring the context and script writing are included. All lessons have warm up challenges and have differentiated activities/ outcomes. Designed for KS3 with a mixture of PEE analysis and creative writing lessons, this resource can easily be adapted to match your classes.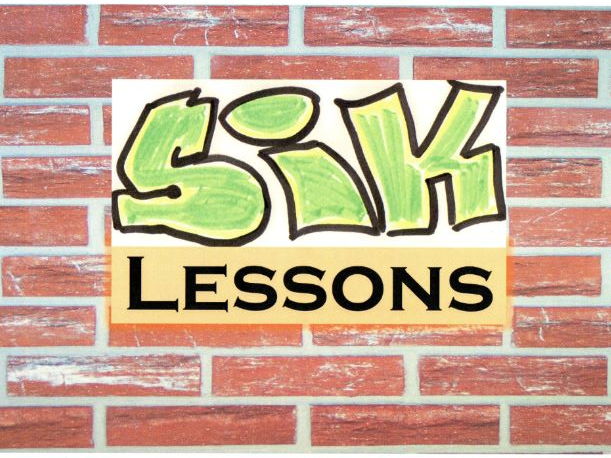 An outstanding lesson exploring the rules for apostrophe usage. Beginning with a quick baseline exercise and ending with a progress proving test, this lesson explores funny examples of bad grammar and gets the pupils to complete a marketplace activity teaching apostrophes for possession and contraction.

Designed for a top set Year 7 class, this unit of work consists of 14 hour long lessons and an assessment. Covering the range of creative writing skills from punctuation to planning and narrative hooks to characterisation, this unit is designed to engage and inspire pupils to develop their own story writing skills. Extracts from Harry Potter, Treasure Island and Boy are included as stimulii for creative young minds. This resource bundle has all you need for a full half term and is easily adapted for Year 6 or 8 pupils.

A full lesson analysing how meaning is created in poetry. Looking for better value for money? This resource is just one of the poems featured in the poetry about poverty pack priced at just £6

A pack of festive fun lessons suitable for use in English or drama lessons. Aimed at KS3 but older/ younger pupils still enjoy them! Most of the resources follow the story of evil Atnas Claws (Santa's brother who steals presents) and his dastardly schemes to ruin Christmas. These resources can easily be adapted to take place in any school/ town. In story one he steals presents before being unmasked as a teacher from your school. in the second story he escapes from prison and takes Santa hostage. In the third story he has Santa charged with numerous offences (driving a sleigh whilst drunk etc.) and the pupils can write creative stories, newspaper articles or prepare dramas/ pantomimes about the events. In Donkey's Christmas Carol, a young donkey dreams of becoming part of Santa's sleigh pulling team- will his dream come true? A quick poetry lesson using Benjamin Zephaniah's Talking Turkeys is included as are a range of festive starters and an introduction to Call My Bluff as a literacy based quiz competition. These lessons are a fun, team building alternative to watching DVDs on the last week of term!

A full lesson analysing how meaning is created in poetry. Looking for better value for money? This resource is just one of the poems featured in the poetry about poverty pack priced at just £6

Blake's classic poem about a young boy trapped in a school system that stifles his creativity. A full lesson exploring the context, content, structure and style or this quirky poem.

A compilation of ten poetry lessons united by the theme of nature. Copies of all the poems are included (either as word documents or within the powerpoints) and feature guided analysis as well as creative writing stimuli. This resource focuses on classic poems (there is a modern selection available separately) including Evening by Percy Shelley, To Autumn by John Keats, The Badger by John Clare and Daffodils by William Wordsworth. A focused unit of work ideal for bridging KS3/4.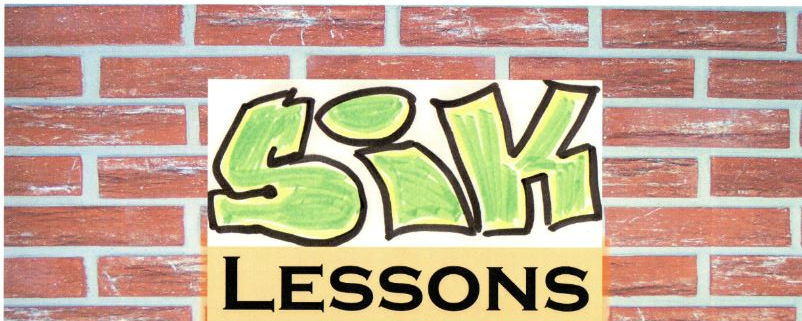 A full scheme of work with 20 lessons. Each lesson consists of a basic literacy starter, a designated reading section with analysis or a creative writing challenge and various discussion points. Everything you need to teach this wonderful book in one pack.

A full unit of work exploring the holocaust. Eight fully resourced lessons are included, each with a variety of activities to challenge and engage your students. The resources are designed for KS3 classes but can easily be adapted into KS4 resources. Lesson 1: Intro to holocaust Lesson 2: Ghetto life Lesson 3: The final solution Lesson 4: Auschwitz- Birkenau Lesson 5: Effects of holocaust Lesson 6: Liberation Lesson 7: Remembering the victims Lesson 8: Revision of unit. This unit is designed to follow on from a mini unit on Hitler's rise to power which is also available from SIK Lessons.

Three lessons to introduce Charles Dickens and his world. Lesson 1 focuses on exploring the life of the man, lesson 2 gives context on Victorian slums featured in his work, lesson 3 explores the classic short story Captain Murderer. A great way to start any Dickens unit.

A complete KS4 unit of work designed for students studying AQA. This pack contains 12 complete and fully resourced lessons are included exploring the causes of WW1 from the Kaiser- naval laws-Weimar and the Golden Age. Everything you need for a whole half-term in one bundle! Two follow up units: Nazi growth and Nazi policies are also available from SIK History.

A fun KS3 unit exploring persuasive writing skills through Dragons' Den style pitches, topical issues speeches and chocolate bar designs. Incorporating A FOREST FIRE techniques, this pack includes 14 full lessons, a selection of starter activities and pupil support material as well as links to Karl Pilkington video clips about inventions and persusaive techniques used by auctioneers in Storage Hunters. An end of unit assessment is also included.

A set of 15 lessons exploring Boy for KS3 classes. Lesson 15 is a writing assessment (book review). Each power point is fully editable to adapt for your classes. Designed for Year 7 middle ability but easily adapted for Year 6/8 classes.

A complete unit of work comprising 24 individual lessons and included assessment points. Beginning with The Charge of the Light Brigade and moving chronologically forwards to explore poems of WWI, WWII and the Cold War, this unit is designed for KS3 students and includes a variety of poems from classics by Wilfred Owen to modern poets. Themes covered include the Holocaust and the threat of Nuclear War. Everything you need to teach this unit is included. The scheme has been taught to a number of Year 8 classes and is ready to go!

A comprehensive resource exploring this EDUQAS GCSE poem. Beginning with contextual information on the poet and Mumbai, the lesson focuses on how Dharker presents the slum buildings and the people who live within them. Example PEE responses are included as is a full annotation of the poem. Everything you need to prepare your students for this poem in one place!

A fun lesson that gets pupils thinking about the importance of structure in poems. Ideal for KS2/3 pupils, this resource features a range of examples to stimulate discussion and creativity.

The perfect powerpoint for that last lesson before their exam. Recap the characters, themes and practice an exam style question on this magical musical.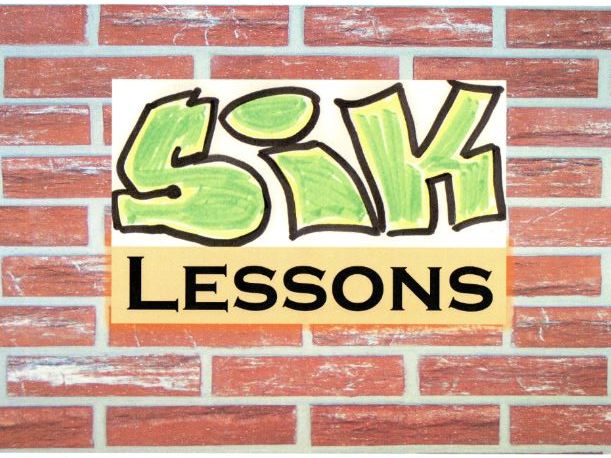 All the kids in school are singing "football's coming home" so here's an AQA style exam paper to give you an easy, fun end of year lesson that still looks good if the Head pops in! Two video links are used as starters before the pupils read, and respond to exam questions on, an article about how Gareth Southgate went from penalty zero in 1996 to hero in 2018.