167Uploads
11k+Views
4k+Downloads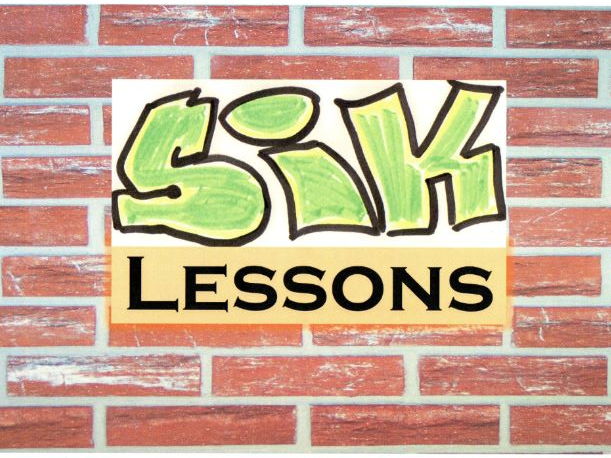 An outstanding lesson exploring the rules for apostrophe usage. Beginning with a quick baseline exercise and ending with a progress proving test, this lesson explores funny examples of bad grammar and gets the pupils to complete a marketplace activity teaching apostrophes for possession and contraction.

Blake's classic poem about a young boy trapped in a school system that stifles his creativity. A full lesson exploring the context, content, structure and style or this quirky poem.

A compilation of ten poetry lessons united by the theme of nature. Copies of all the poems are included (either as word documents or within the powerpoints) and feature guided analysis as well as creative writing stimuli. This resource focuses on classic poems (there is a modern selection available separately) including Evening by Percy Shelley, To Autumn by John Keats, The Badger by John Clare and Daffodils by William Wordsworth. A focused unit of work ideal for bridging KS3/4.

A complete KS4 unit of work designed for students studying AQA. This pack contains seven complete and fully resourced lessons are included exploring the ending of WW1 from Wilson's speech- 100 days-Foch and Haig. Everything you need for a whole half-term in one bundle! Two proceeding units: causes of WWI and stalemate are also available from SIK History.

I don't think I can make this poem fun or exciting, Dickinson's poem is probably the most depressing on the syllabus, but this resource has everything you need to bring out the emo in your pupils. Beginning with conceptual questions to get your pupils thinking about the passage of time, this resource includes contextual information about the reclusive writer and a full annotation with plenty of structural and language analysis. Everything you need to teach this EDUQAS poem is included- you may need to provide your own tissues…

A complete resource on this AQA poem. Beginning with exploration of meaning and imagery, this resource has a full annotation of the poem's structure and language. Everything you need to prepare your students for this classic poem of love an death in one resource.

A full lesson analysing how meaning is created in poetry. Looking for better value for money? This resource is just one of the poems featured in the poetry about poverty pack priced at just £6

A huge bundle of emotive, topical ideas used as a springboard to persuasive speeches. This unit is designed as a transition unit from KS3-4 but can easily be adapted to Year 11 classes preparing for exam writing tasks. Each lesson is fully resourced with clear power points, magazine/ news articles and links to short videos online. The scheme links to A FOREST techniques and is aimed towards AQA specification but can easily be tweaked for other exam boards. The issues covered in this pack include: the horsemeat scandal, American gun control laws, euthanasia, banning of whatsapp, the death penalty and should boxing be banned. An assessment on equality in society is included. A complete half-term's worth of lessons in one easy bundle. Print off the articles and you're ready to deliver high quality, inspiring lessons to motivate and engage your pupils!

A full lesson analysing how meaning is created in poetry. Looking for better value for money? This resource is just one of the poems featured in the poetry about poverty pack priced at just £6

A full unit of work exploring the holocaust. Eight fully resourced lessons are included, each with a variety of activities to challenge and engage your students. The resources are designed for KS3 classes but can easily be adapted into KS4 resources. Lesson 1: Intro to holocaust Lesson 2: Ghetto life Lesson 3: The final solution Lesson 4: Auschwitz- Birkenau Lesson 5: Effects of holocaust Lesson 6: Liberation Lesson 7: Remembering the victims Lesson 8: Revision of unit. This unit is designed to follow on from a mini unit on Hitler's rise to power which is also available from SIK Lessons.

Probably the most challenging poem in AQA's Power and Conflict anthology, Imtiaz Dharker draws parallels between paper and human skin in her poem about human freedom. This resource explores the ideas within the poem and offers ideas of how this poem could be compared with others in the exam. A detailed annotation is included to help prepare your students for their GCSE exam.

The EDUQAS GCSE poem "To Autumn" is one of the finest poems by Romantic poet John Keats. This resource explore all areas of his ode to autumn covering its language, themes and structure. A full annotation of the poem is included. Everything you need to prepare yourself, and your students, for an exam question on this poem!

A complete resource with everything you need to teach this AQA poem. Beginning with background information on the poet, this resource explores the themes and messages within the poem before concluding with a full annotation and a blank SMILE analysis chart. Everything you need in one simple resource.

A full KS3 unit exploring in detail the origins, reach and success/failures of the British Empire. A range of activities are included for each lesson as well as an end of unit assessment. A whole half-term's work in one bundle! Lesson 1: Origins of the British Empire Lesson 2: America Lesson 3: Trafalgar and Waterloo (could be taught as two separate lessons) Lesson 4: The Indian takeover Lesson 5: The Indian Mutiny Lesson 6: Scramble for Africa Lesson 7: The Boer War Lesson 8: Empire- good or bad? Lesson 9: Assessment prep/ revision Lesson 10: Assessment

A comprehensive resource covering this EDUQAS / edexcel GCSE poem. Browning's most famous sonnet is explored in detail with a focus on structure and language. Beginning with contemporary links to Ellie Goulding's "How long will I love you?", this resource contains background information on the reclusive writer and a full annotation of the many ways she loves her forbidden flame. Everything you need to prepare your students for this poem in one resource!

Designed for students studying the EDUQAS/ edexcel GCSE syllabus, this resource begins with a discussion about traditional Valentine's gifts and a debate about what love is. Moving on to the poet's background, the resource focuses on the contrasts between the positive and negative sides of love in Duffy's poem, a full annotation of the poem is included. Everything you need to teach this poem in one place!

A selection of song lyrics that serve as a unit of work introducing poetry analysis skills. Each song has its own lesson complete with an appropriate starter activity and analysis of the song as well as an exam style question to stretch more able pupils. Song lyrics are provided as are links to YouTube videos. Songs analysed are as follows: Black Eyed Peas: Where is the love? Snow Patrol: Chasing Cars Michael Jackson: Earth Song Madonna: Papa Don't Preach Tupac: Dear Mama Bars and Melody: Hopeful Ed Sheeran: Castle on the Hill

A pack of festive fun lessons suitable for use in English or drama lessons. Aimed at KS3 but older/ younger pupils still enjoy them! Most of the resources follow the story of evil Atnas Claws (Santa's brother who steals presents) and his dastardly schemes to ruin Christmas. These resources can easily be adapted to take place in any school/ town. In story one he steals presents before being unmasked as a teacher from your school. in the second story he escapes from prison and takes Santa hostage. In the third story he has Santa charged with numerous offences (driving a sleigh whilst drunk etc.) and the pupils can write creative stories, newspaper articles or prepare dramas/ pantomimes about the events. In Donkey's Christmas Carol, a young donkey dreams of becoming part of Santa's sleigh pulling team- will his dream come true? A quick poetry lesson using Benjamin Zephaniah's Talking Turkeys is included as are a range of festive starters and an introduction to Call My Bluff as a literacy based quiz competition. These lessons are a fun, team building alternative to watching DVDs on the last week of term!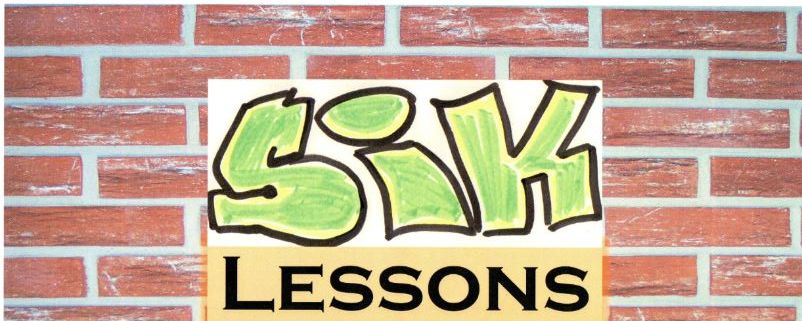 A full scheme of learning based around a group designing their own theme park. This scheme of work was designed for Year 8 but is easily adapted for Years 6-9. Throughout this unit, pupils work in groups to design promotional material, write job adverts and design the layout of the park. Based around 14 individual lessons there is enough material included to cover 20+ hour long lessons. Two choices of assessment are included: one is writing a persuasive leaflet, the other is to deliver a Dragon's Den style presentation. For those of you who want to increase the competition level, there is a format for comparing parks based on rides/ staff/ advertising etc. to generate visitor numbers and profit/ losses. Everything you need for a full half-term in one pack!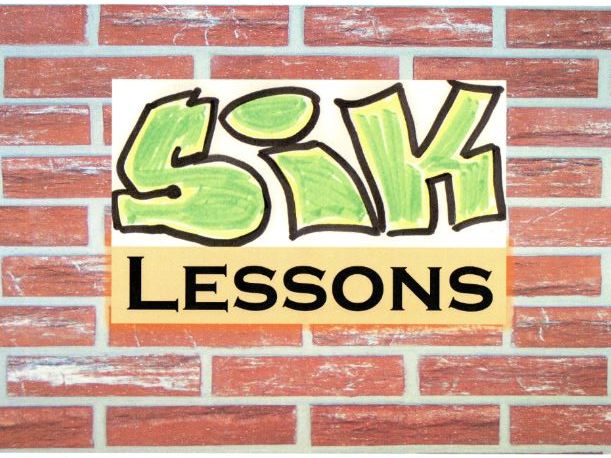 All the kids in school are singing "football's coming home" so here's an AQA style exam paper to give you an easy, fun end of year lesson that still looks good if the Head pops in! Two video links are used as starters before the pupils read, and respond to exam questions on, an article about how Gareth Southgate went from penalty zero in 1996 to hero in 2018.