A complete unit of work covering the most famous story of all time. Designed for KS3 classes, this scheme focuses on the major scenes and characters. Mixing close reading analytical skills with creative writing tasks, the unit comprises 11 separate lessons and an exam style assessment question. Pick up a copy of the scripts (or add SIK Lessons' modern version of the play to your TES shopping trolley) a copy of Baz Luhrman's DVD and you have everything you need to deliver a unit on this classic text.
A moving assembly exploring the role of Rudolf Hoess (commander at Auschwitz) and what happened during the holocaust. This assembly explores the contradictions of the family man who murdered millions before moving on to images of the death camps. A prayer is included to complete the assembly or, if you can arrange a bowl of pebbles/ small stones, the pupils can partake in the Jewish tradition of placing a stone as a mark of respect. This assembly creates a powerful impact and lasts approximately 20 minutes. Teacher notes are included as a read through script.
Six fully resourced lessons providing an introduction to PC basics. Ideal for the first half-term of Year 7 or easily adapted for primary classes. Topics covered include: Inputs and outputs, human body compared to computer processor, health and safety, binary numbers, wireless internet and networks.
A selection of informative powerpoints to talk your students through a range of catering issues: culinary terms, environmental issues, food legislation, menu planning, table setting, EHO's and record keeping are all included as are introductions in preparing food for the elderly and vegetarians. These resources cover the subject knowledge/ information only- activities for pupils/ lesson plans are not included.
An introduction to how the bard used pronouns to show status and relationships. The quotes used are from The Tempest but can easily be swapped for lines from other plays.
A complete resource on this AQA poem. Beginning with exploration of meaning and imagery, this resource has a full annotation of the poem's structure and language. Everything you need to prepare your students for this classic poem of love an death in one resource.
An introduction to how Shakespeare uses verse, prose and iambic pentameter in his plays. The resource is easily edited and you can add examples from whichever play you are studying to help your students understand the importance of these techniques.
Everything you need to teach this cluster of GCSE poems in one place. Sixteen powerpoints are included in this pack: one detailed analysis for each poem plus a comparison grid. Each poem's resource includes context to the era/ poet, exploratory questions, a full annotation focusing on language and structure and a SMILE analysis grid for the pupils to complete.
A full resource analysing Nagra's poem about a British Indian man choosing his new bride over his father's corner shop. Beginning with a background to Nagra and the Sikh faith, this resource focuses on the poet's use of language (slang and Punjabi) before exploring how the newly wed couple are presesented. A full annotation of the poem is included. Everything you need to prepare your students for this AQA poem in one resource!
A complete resource with everything you need to teach this AQA poem. Beginning with background information on the poet, this resource explores the themes and messages within the poem before concluding with a full annotation and a blank SMILE analysis chart. Everything you need in one simple resource.
A full resource suitable for an hour long PSHE/ SMSC day. Targeted at mature KS3 students, this lesson begins with a definition, moves on to card sort activities between love and infatuation and prompts discussions about what are healthy/ unhealthy feelings. Links to the pop song "Stacy's mom" and the channel 4 documentary "Crazy about 1D" are included.
A 15 minute assembly themed around teenagers and their futures. Opening with a link to Kevin becoming a teenager the assembly revolves around the inspirational poem "I am part of a lost generation" which when read suggests a future of misery. However, the poem is a palindrome and the meaning is reversed to offer a bright future for pupils. The assembly concludes with a prayer suitable for Catholic schools but easily adapted. This assembly is ready to go- all you have to do is choose pupils to read the parts (23 available)!
A complete unit of work following the novel Heroes by Robert Cromier. This resource is aimed at more mature KS3 students, due to the content of the novel, and includes 17 lessons (one for each chapter) plus an exam style reading assessment. Most chapters have options for both reading and writing tasks allowing the class teacher to easily differentiate the resources for their classes. Everything you need for a full half-term on this novel.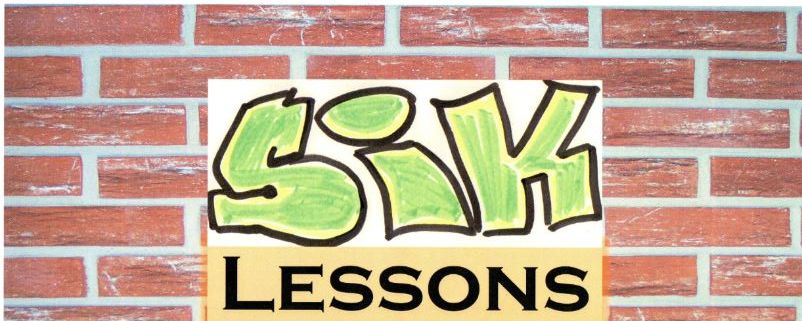 A full scheme of learning based around a group designing their own theme park. This scheme of work was designed for Year 8 but is easily adapted for Years 6-9. Throughout this unit, pupils work in groups to design promotional material, write job adverts and design the layout of the park. Based around 14 individual lessons there is enough material included to cover 20+ hour long lessons. Two choices of assessment are included: one is writing a persuasive leaflet, the other is to deliver a Dragon's Den style presentation. For those of you who want to increase the competition level, there is a format for comparing parks based on rides/ staff/ advertising etc. to generate visitor numbers and profit/ losses. Everything you need for a full half-term in one pack!
A full half-term unit of work for Year 7/8/9 studying descriptive writing. With different themes for each week, this unit is fun, challenging and easily adapted to suit any class. Beginning with an introductory lesson, this scheme moves across themes of dinosaurs, dragons, aliens, robots and other planets using high quality examples and packed with creative stimuli. Most themed resources comprise two lessons' work beginning with analysis of descriptions before providing descriptive writing prompts based on each theme. An end of unit assessment, describing a scene at a beach, links to the AQA creative writing question. Everything you need for the full half-term in one pack!
A pack of festive fun lessons suitable for use in English or drama lessons. Aimed at KS3 but older/ younger pupils still enjoy them! Most of the resources follow the story of evil Atnas Claws (Santa's brother who steals presents) and his dastardly schemes to ruin Christmas. These resources can easily be adapted to take place in any school/ town. In story one he steals presents before being unmasked as a teacher from your school. in the second story he escapes from prison and takes Santa hostage. In the third story he has Santa charged with numerous offences (driving a sleigh whilst drunk etc.) and the pupils can write creative stories, newspaper articles or prepare dramas/ pantomimes about the events. In Donkey's Christmas Carol, a young donkey dreams of becoming part of Santa's sleigh pulling team- will his dream come true? A quick poetry lesson using Benjamin Zephaniah's Talking Turkeys is included as are a range of festive starters and an introduction to Call My Bluff as a literacy based quiz competition. These lessons are a fun, team building alternative to watching DVDs on the last week of term!
The narrator's script for use in a performance of Magic of the Musicals. Humorous links with facts about the following shows: Mary Poppins Shrek Wizard of Oz Blood Brothers Andrew Lloyd Webber medley The Little Mermaid The Lion King No song lyrics/ music included
A full script for Robin Hood. The full performance lasts approximately two hours (split into two acts/ 12 scenes). Suitable for KS2 upwards. Cast list as follows: ROBIN HOOD - Principal boy -8 scenes MAID MARIAN - Principal Girl – 9 scenes NURSE TITTLE TATTLE - The Dame – 11 scenes MUCH, THE MILLER'S SON -The "Buttons" character – 9 scenes THE SHERIFF OF NOTTINGHAM - The bad guy! – 7 scenes NICKIT & SCARPER - The Sheriff's Tax Collectors – 9 scenes THE FAIRY STARDUST OF THE FOREST - The "Good Fairy" character – 8 scenes MYSTIC MEG Works for the Sheriff, giving him guidance for the future – 6 scenes ALARNAA / SCARLET / LITTLE JOAN / FRIAR TUCK Robin's men & women! – 7 scenes KING RICHARD Act II Scene 12 only – 2 scenes The "Hoodies" – trainee "Merry Men", played by teenagers "Teen-speak" - 7 scenes HELEN HARDUP "Know-it-all" villager. Lines in Scene 1 only - 4 scenes SALLY SKINT & PENNY PENNILESS Villagers, with a few lines – 3 scenes CHORUS ROLES: - Peasants, Merry Men & Hoodies, School Children – 7 scenes
A KS3 unit of work focussing on poems about poverty. Each poem has its own full lesson with poetic starters and analysis of the poem focussing on either language or structure (or both). The unit mixes traditional KS3 poem with more challenging former GCSE texts. A fully complete scheme to help prepare students for studying anthologies further up the school. Poems included: Blessing, Down and Out- Paddington Station, Give, The Gresford Disaster, The sad story of Lefty and Ned, Living Space, Mother to Son, Poverty, Timothy Winters, Two Scavengers on a truck...,Your Dad did what?
A full lesson analysing how meaning is created in poetry. Looking for better value for money? This resource is just one of the poems featured in the poetry about poverty pack priced at just £6
A full lesson analysing how meaning is created in poetry. Looking for better value for money? This resource is just one of the poems featured in the poetry about poverty pack priced at just £6