181Uploads
32k+Views
15k+Downloads

A selection of song lyrics that serve as a unit of work introducing poetry analysis skills. Each song has its own lesson complete with an appropriate starter activity and analysis of the song as well as an exam style question to stretch more able pupils. Song lyrics are provided as are links to YouTube videos. Songs analysed are as follows: Black Eyed Peas: Where is the love? Snow Patrol: Chasing Cars Michael Jackson: Earth Song Madonna: Papa Don't Preach Tupac: Dear Mama Bars and Melody: Hopeful Ed Sheeran: Castle on the Hill

A quick guide to writing a successful film review. This lesson includes an exemplar resource as well as a power point that guides students through everything they need to include in a film review. Ideal for KS3 English lessons of Year 10 Media classes. I recommend using a short film, Pixar's One Man Band is ideal for this, or allowing the students freedom of choice for a movie they have watched recently.

A fun KS3 unit exploring persuasive writing skills through Dragons' Den style pitches, topical issues speeches and chocolate bar designs. Incorporating A FOREST FIRE techniques, this pack includes 14 full lessons, a selection of starter activities and pupil support material as well as links to Karl Pilkington video clips about inventions and persusaive techniques used by auctioneers in Storage Hunters. An end of unit assessment is also included.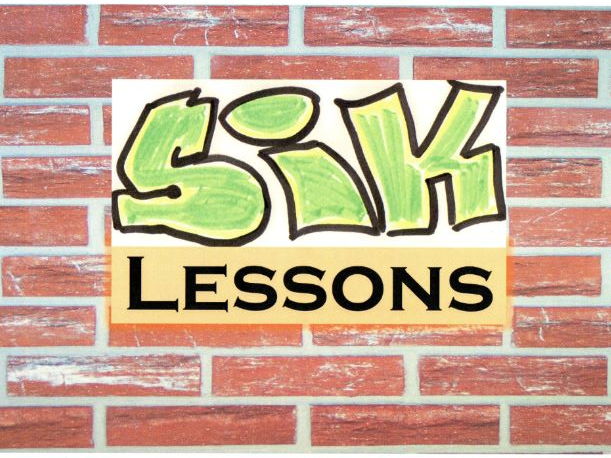 An outstanding lesson exploring the rules for apostrophe usage. Beginning with a quick baseline exercise and ending with a progress proving test, this lesson explores funny examples of bad grammar and gets the pupils to complete a marketplace activity teaching apostrophes for possession and contraction.

A full KS3 unit exploring in detail the origins, reach and success/failures of the British Empire. A range of activities are included for each lesson as well as an end of unit assessment. A whole half-term's work in one bundle! Lesson 1: Origins of the British Empire Lesson 2: America Lesson 3: Trafalgar and Waterloo (could be taught as two separate lessons) Lesson 4: The Indian takeover Lesson 5: The Indian Mutiny Lesson 6: Scramble for Africa Lesson 7: The Boer War Lesson 8: Empire- good or bad? Lesson 9: Assessment prep/ revision Lesson 10: Assessment

Everything you need to teach this cluster of GCSE poems in one place. Sixteen powerpoints are included in this pack: one detailed analysis for each poem plus a comparison grid. Each poem's resource includes context to the era/ poet, exploratory questions, a full annotation focusing on language and structure and a SMILE analysis grid for the pupils to complete.

A complete resource exploring the patriotic message behind Brooke's famous pro-war poem. This resource is aimed at KS4 students preparing for the EDUQAS anthology literature exam. Beginning with contextual background to Brooke and his poetry, the lesson moves on to explore how patriotism is presented throughout the poem. A full annotation of the sonnet is included. Everything you need to prepare your students for this GCSE poem in one resource!

Designed for students studying the EDUQAS/ edexcel GCSE syllabus, this resource begins with a discussion about traditional Valentine's gifts and a debate about what love is. Moving on to the poet's background, the resource focuses on the contrasts between the positive and negative sides of love in Duffy's poem, a full annotation of the poem is included. Everything you need to teach this poem in one place!

18 handouts: one of each poem in the anthology. Pupils absent when you taught one of the poems? Pupil joined from another class with gaps in learning? Need some quick revision materials? 18 handouts that can be used to deliver key quotes, contextual background and develop knowledge of each of the the poems in the GCSE anthology. I designed these resources as three classes had merged into one and they had all studied different poems in varying depth. Each sheet has three sections: Section One has the most important annotations as well as key vocabulary and contextual background where appropriate. Perfect for pupils who need to quickly catch up. Section Two has deeper questions for pupils to explore the main themes/ ideas behind the poems. Section Three is an exam style comparison question. The pupils can start on whichever task they want to whilst you're free to circulate. This resource also makes a really good revision booklet for your pupils.

A complete scheme of work exploring a selection of poems dealing with themes of love, loss and longing. Designed for Year 8, this unit includes 10 poems and all the resources needed to deliver them. Containing a mixture of the humour of Agard and the heartbreak of WH Auden, this unit includes a comparative essay as a reading assessment. A complete half-term of lessons ready to go!

A drama focused introduction to the main characters in The Tempest. Six character profiles are included for pupils to choose from. Each profile gives the students all they need to create a dramatic monologue script that can be assessed as a written piece or performed as a short drama. An ideal, fun introduction to The Tempest.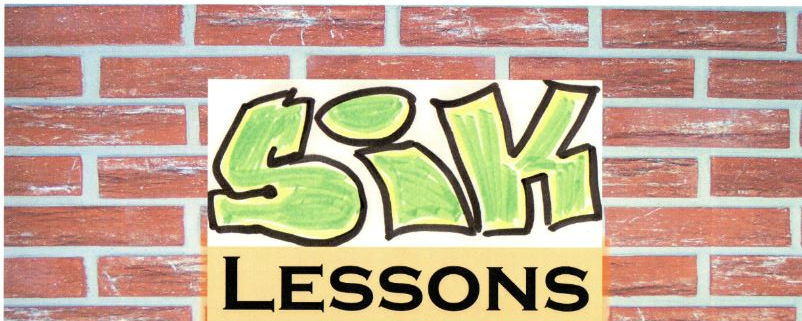 A full scheme of work with 20 lessons. Each lesson consists of a basic literacy starter, a designated reading section with analysis or a creative writing challenge and various discussion points. Everything you need to teach this wonderful book in one pack.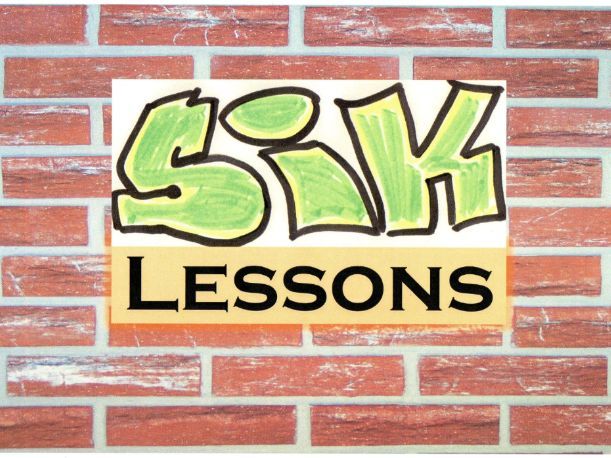 A unit of work exploring the lives of a selection of young role models. two lessons on each of the following are included: Amanda Gorman Anne Frank Marcus Rashford Malala Yousafzai Greta Thunberg Emma Watson Designed for Year 7 pupils writing about role models. An optional assessment plan is included which can be done as either a written report or a class presentation.

A pack of festive fun lessons suitable for use in English or drama lessons. Aimed at KS3 but older/ younger pupils still enjoy them! Most of the resources follow the story of evil Atnas Claws (Santa's brother who steals presents) and his dastardly schemes to ruin Christmas. These resources can easily be adapted to take place in any school/ town. In story one he steals presents before being unmasked as a teacher from your school. in the second story he escapes from prison and takes Santa hostage. In the third story he has Santa charged with numerous offences (driving a sleigh whilst drunk etc.) and the pupils can write creative stories, newspaper articles or prepare dramas/ pantomimes about the events. In Donkey's Christmas Carol, a young donkey dreams of becoming part of Santa's sleigh pulling team- will his dream come true? A quick poetry lesson using Benjamin Zephaniah's Talking Turkeys is included as are a range of festive starters and an introduction to Call My Bluff as a literacy based quiz competition. These lessons are a fun, team building alternative to watching DVDs on the last week of term!

Blake's classic poem about a young boy trapped in a school system that stifles his creativity. A full lesson exploring the context, content, structure and style or this quirky poem.

A compilation of ten poetry lessons united by the theme of nature. Copies of all the poems are included (either as word documents or within the powerpoints) and feature guided analysis as well as creative writing stimuli. This resource focuses on classic poems (there is a modern selection available separately) including Evening by Percy Shelley, To Autumn by John Keats, The Badger by John Clare and Daffodils by William Wordsworth. A focused unit of work ideal for bridging KS3/4.

Designed for a top set Year 7 class, this unit of work consists of 14 hour long lessons and an assessment. Covering the range of creative writing skills from punctuation to planning and narrative hooks to characterisation, this unit is designed to engage and inspire pupils to develop their own story writing skills. Extracts from Harry Potter, Treasure Island and Boy are included as stimulii for creative young minds. This resource bundle has all you need for a full half term and is easily adapted for Year 6 or 8 pupils.

A set of 15 lessons exploring Boy for KS3 classes. Lesson 15 is a writing assessment (book review). Each power point is fully editable to adapt for your classes. Designed for Year 7 middle ability but easily adapted for Year 6/8 classes.

14 lessons making a full scheme of learning around key scenes from Shakespeare's comedy. Designed for Year 7 mixed ability classes, but easily adapted for years 6 or 8, this unit tracks key scenes in the relationship between Hermia and Lysander. An assessment, writing a letter in character from Hermia to Lysander's aunt, is included as are all of the extracts which also contain translations of key phrases. A complete scheme of work in one place!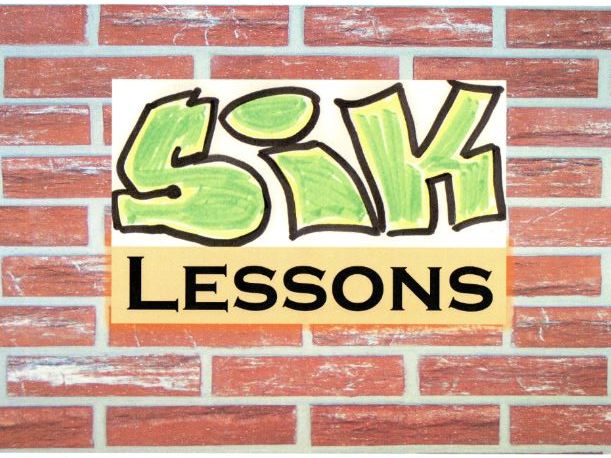 All the kids in school are singing "football's coming home" so here's an AQA style exam paper to give you an easy, fun end of year lesson that still looks good if the Head pops in! Two video links are used as starters before the pupils read, and respond to exam questions on, an article about how Gareth Southgate went from penalty zero in 1996 to hero in 2018.