106Uploads
36k+Views
18k+Downloads

A comprehensive resource exploring how Rita Dove is happy in her undramatic, unexciting marriage. Designed for GCSE students, this resource begins with a series of discussion points enabling your Love Island obsessed teenagers to appreciate the value of "dull/ boring" romances. The resource includes background information on the poet as well as a full annotation of this EDUQAS text. Everything you need to prepare your students for this poem in one power point!

A KS3 unit of work exploring the rise of slavery and how the issue contributed to the American Civil War. Each lesson is fully resourced with a range of different activities. The resources can easily lead into a slavery museum project. A full half-term's work in one bundle! Lesson 1: Africa before slavery Lesson 2: Trade Triangle Lesson 3: Auctions and plantation life Lesson 4: American Civil War Lesson 5: Jim Crow and segregation Lesson 6: Rosa Parks and Martin Luther King

A full lesson analysing how meaning is created in poetry. Looking for better value for money? This resource is just one of the poems featured in the poetry about poverty pack priced at just £6

A complete scheme of fully resourced lessons for this heart warming novel about a young boy forced to give away his beloved pet fox. Focusing on language analysis, this resource has everything you need to teach Pax as a class reader. Tracking the novel chapter by chapter, the scheme covers language analysis, structural features and character development with a selection of activities for your pupils. The scheme has been designed for Year 7 classes and includes multiple options for reading journal entries to accompany the more skills-based lessons. A summative assessment is also included with this resource.

A mixture of resources exploring America in the 20th Century (other than its involvement in the world wars/ Vietnam). Each lesson is fully resourced with a mixture of written sources, documentary links and role play scenarios to help your pupils understand the changing face of America. Lessons explore the following topics: Intro and the 1920's, prohibition and the mafia, the Wall Street Crash, the moon landing, the assassination of JFK and the Cuban missile crisis.

A full lesson analysing how meaning is created in poetry. Looking for better value for money? This resource is just one of the poems featured in the poetry about poverty pack priced at just £6

Three different quiz challenges for use in form times or across school. A Geography theme quiz tests pupils on all 32 qualifying flags whilst a 32 team word search gets your class familiar with the competing teams. For real football enthusiasts, a World Cup History Quiz has 30 questions which test the knowledge of previous tournaments with questions on incredible matches, legendary players and bizarre facts from 1930 to 2018. Three great resources in one bundle!

A complete scheme of work for anyone studying this fantastic John Boyne novel. 14 lessons are designed to link in with the 14 chapters of the book plus a summative assessment on language effects. The scheme focusses on Pierrot's character as he transforms from an innocent boy into a prisoner of war. With historical context and examplar answers, this resource has everything you need to accompany this wonderful class reader.

A set of 15 lessons exploring Boy for KS3 classes. Lesson 15 is a writing assessment (book review). Each power point is fully editable to adapt for your classes. Designed for Year 7 middle ability but easily adapted for Year 6/8 classes.

Run little Seamus- run before those frogs eat you! A full resource exploring how Heaney uses sound and language to show the loss of innocence in a small boy collecting frog spawn. Contextual details about the poet, a matching activity on structure and a full annotation of the poem are included. Everything you need to prepare your class to answer exam questions on this EDUQAS poem.

A full unit of work exploring the popular play by Willy Russell. Complete units for BOTH the play and musical versions are included. 16 full lessons are included for the musical version (14 for the script version) and three introductory lessons exploring the context and script writing are included. All lessons have warm up challenges and have differentiated activities/ outcomes. Designed for KS3 with a mixture of PEE analysis and creative writing lessons, this resource can easily be adapted to match your classes.

A complete scheme of work comprising 13 lessons plus an assessment (a letter expressing views on capital punishment). Designed for Year 8, this unit covers how crime and punishment has changed in Britain over the last 500 years. Your pupils will discover how Anglo-Saxon laws developed, how peasants were maimed for minor offences and how the death violent teenagers are treated in modern day America. topical issues such as the death penalty and children's rights are explored throughout this fully resourced scheme. A drama lesson based on Of Mice and Men is included but requires previous study of the text. Everything you need for a full half-term in one resource!

A fun KS3 unit exploring persuasive writing skills through Dragons' Den style pitches, topical issues speeches and chocolate bar designs. Incorporating A FOREST FIRE techniques, this pack includes 14 full lessons, a selection of starter activities and pupil support material as well as links to Karl Pilkington video clips about inventions and persusaive techniques used by auctioneers in Storage Hunters. An end of unit assessment is also included.

A complete unit of work exploring the changes in crime and punishment in the UK. Aimed at KS3 classes, each lesson is fully resourced with a range of activities to engage your students. Homework tasks and an end of unit assessment are also included. A complete unit of work in one bundle! Lesson 1: Intro to crime and punishment Lesson 2: Saxon punishments Lesson 3: Medieval England Lesson 4: Tudor punishments Lesson 5: The Bloody Code Lesson 6: Victorian reforms Lesson 7: Developing the police Lesson 8: Assessment prep Lesson 9: Assessment

The narrator's script for use in a performance of Magic of the Musicals. Humorous links with facts about the following shows: Mary Poppins Shrek Wizard of Oz Blood Brothers Andrew Lloyd Webber medley The Little Mermaid The Lion King No song lyrics/ music included

Everything your GCSE students need to know on handy sheets. Full details of key events and quotes for the following characters: Mrs Lyons Mrs Johnstone Edward Mickey The narrator An excellent revision resource for pupils to prepare with.

A creative writing planning mat that helps both KS3 and KS4 pupils prepare for the AQA exam question: Write a story or a description based on this picture. This resource has three versions of the same template and can be adapted in seconds by simply changing the picture and tweaking the first box. The worksheet is a planning grid to focus pupils on their structure, vocabulary, punctuation and sentence variety prior to producing their piece of extended writing.

An enlightening and thought-provoking story of a young boy coping with his mother's cancer treatment. This scheme of work, designed for Year 7 classes (but easily tweaked for Years 6 or 8), supports the story with a selection of close reading analysis and creative writing tasks to enhance your pupils' understanding of this fascinating book. Split into 13 lessons (with either 2 or 3 chapters per lesson) this resource has everything you need to accompany your delivery of this book in one place.

A classic of high schools across Britain, Buddy tells the story of a teenage boy struggling with parents, school and anxiety. This scheme of work, designed for KS3 classes, follows the novel with a selection of close reading and creative writing tasks such as character diaries, letters and concluding with a book review. Everything you need to accompany this novel in one place!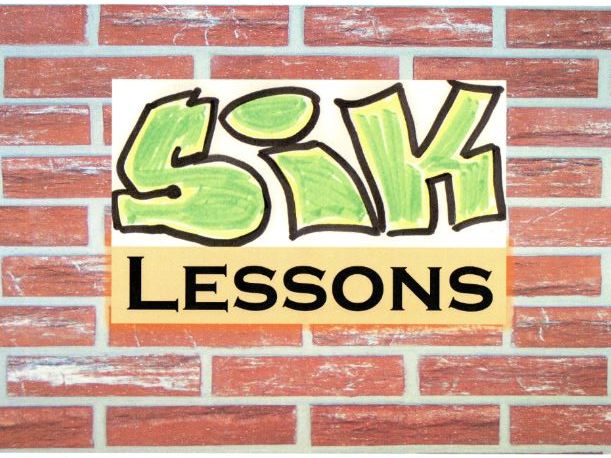 All the kids in school are singing "football's coming home" so here's an AQA style exam paper to give you an easy, fun end of year lesson that still looks good if the Head pops in! Two video links are used as starters before the pupils read, and respond to exam questions on, an article about how Gareth Southgate went from penalty zero in 1996 to hero in 2018.