Primary Japanese resources: holidays, travel and tourism
Keeping your class engaged with new and interesting classroom resources is vital in helping them reach their potential. With Tes Resources you'll never be short of teaching ideas. We have a range of tried and tested materials created by teachers for teachers, from early years through to A level.

Breathe new life into your lesson plans with our primary and secondary classroom resources. Whether you're looking for fun maths worksheets or brand new guided reading activities, we have thousands of free and premium resources for you to download. From early years to primary, you'll find phonics worksheets and numeracy games and all you need to revise for Sats. From secondary to post-16, we have everything from French lessons to algebra activities, as well as GCSE revision guides and more.
Holidays, travel and tourism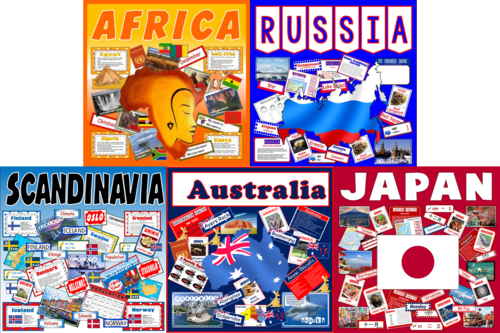 5 GREATS SETS OF RESOURCES BE SURE TO SEE THE DESCRIPTIONS AND PICTURE PREVIEWS FOR ALL PACKS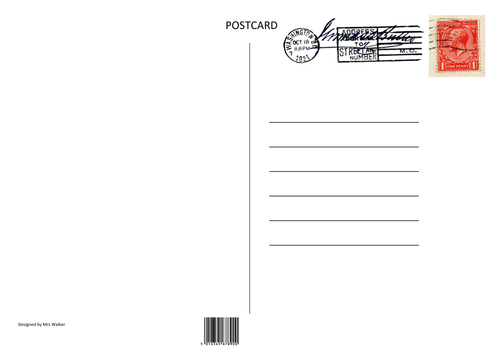 A blank postcard that can be used for a variety of purposes. Blank on one side, the other side has stamp, franking mark, bar code, lines for the address, vertical line through the middle and the word POSTCARD. Nice as a back to school activity to catch up with what students did over the summer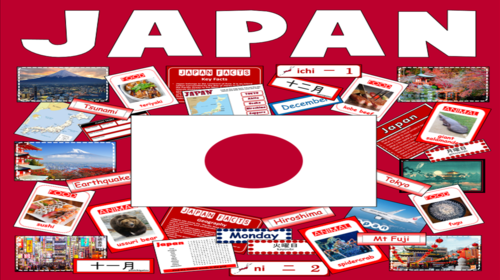 Resources included are as follows: PDF and PPT file for you to print. Japan information pack including details about geography, general key facts, school, clothing sports, etc Photo pack, flags of the world pack, key word cards, large lettering to head wall display, long banner, folder covers, topic title page, japan word and flag buntings, airport departure board with word and letters, passport template, luggage tag and flight tickets to complete, food flashcards, animal flashcards, language resources including numbers, colours, days and months, diary writing task, acrostic poem, card matching game, maps of the world, maps of Asia, maps of Japan, blank map to complete, cut and stick activity, holiday treasure hunt game, holiday shopping writing task, Japanese art posters, lunchbox task, flag to colour, reward chart, story board, tour guide badges, word search, sentence summary worksheet, work booklet cover, writing borders, postcard to complete, red display borders, resources sack tag.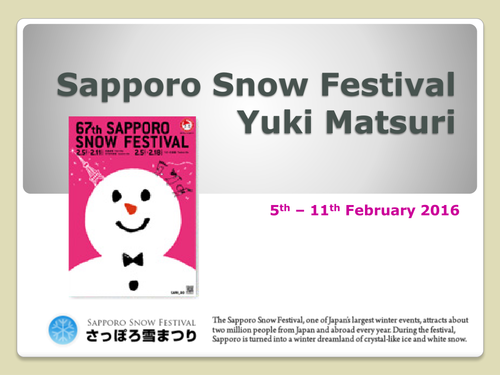 A look at the history of the annual snow festival in Sapporo, Hokkaido.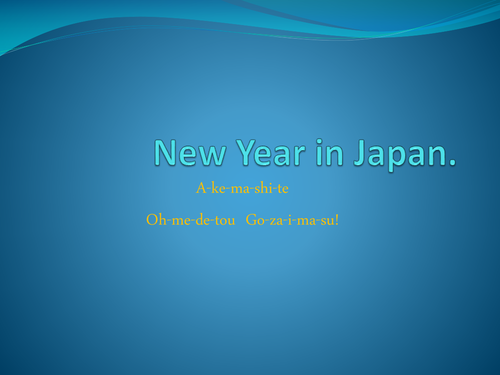 A look at the importance of New Year in Japan as one of their most important holidays.
Let's explore Japan with puzzles and other fun activities. This supplemental resource is great for a country unit. The 12-page printable handles several things that Japan is famous for, including: - Tokyo Tower - Himeji Castle - Sumo Wrestling - Geishas - Manga Overview: Page 1/2: Introduction Page 3: Attractions Page 4/5: Sumo Wrestling Page 6: Ninjas Page 7: Food Page 8: Geishas Page 9/10: Everyday Life Page 11: Word Search Page 12: Revision The answers and an answer sheet are included. You might also like these Country Studies: Australia China Egypt India You can save money by purchasing bundles! All Units (14 Country Studies for Elementary Grades) European Countries Asian Countries Keywords: Japan, Tokyo, Osaka, Kyoto, Sumo Wrestling, Himeji Castle, Geisha, Tokyo Tower, Golden Pavilion, Ninjas, Japanese Food, Sushi, Manga, Mount Fuji.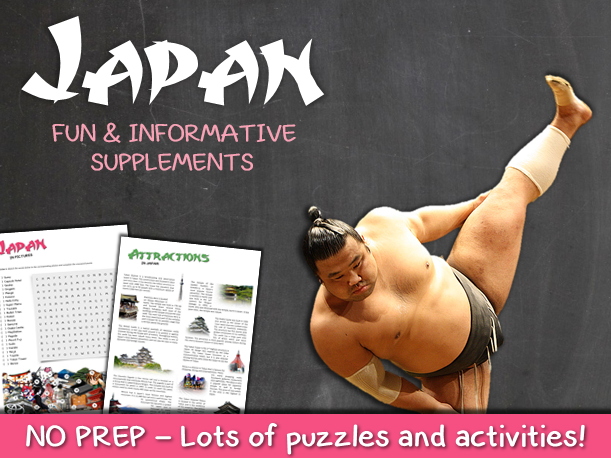 Let's get to know Japan! This worksheet includes 17 pages with a great variety of activities and exercises about Japan. The materials have informative exercises about the things that Japan is famous for, such as Sushi, Sumo wrestling, Samurai, Mount Fuji, Ninjas and many other things! Crosswords, word searches, puzzles and other kinds of activities are included to make it a fun and interesting class. The answers and an answer sheet are included. Overview: Page 1: Japan in pictures Page 2/3: Brief introduction Page 4/5: History Page 6: Shintoism Page 7: Everyday Life Page 8/9: Japanese Culture Page 10/11: Attractions Page 12: Food Page 13/14: Martial Arts Page 15: Ninjas and Samurai Page 16/17: Revision Extra: Board game The following questions are just a few examples of the aspects handled in this worksheet: - What is Manga? - What is the difference between kendo, sumo, judo, jiu jitsu and karate? - What is the difference between a samurai and a ninja? - What are shoguns? - What is Shintoism? - How do Japanese people live? - Why do they work so hard? - What is pachinko? - What is a capsule hotel? - What are Geishas? - What different kinds of Japanese food are there? - What is a Kimono? You might also like these worksheets: South Korea North Korea China Thailand (free!) India Geography - Asia You can save money by purchasing bundles! All units: 28 Country Studies Asian Country Studies Keywords: Japan, Tokyo, Osaka, Kyoto, Nagasaki, Hiroshima, Sumo, Shrine, Camera, Nuclear bomb, Atomic bomb, WW2, Kimono, Ginza, Samurai, Shogun, Ninja, Castle, Manga, Karate, Bullet train, Super Mario, Robot, Hello Kitty, Pokemon, Bonsai, Origami, Sushi, Capsule Hotel, Sake, Pagoda, Mount Fuji, Akihito, Shinzo Abe, Emperors.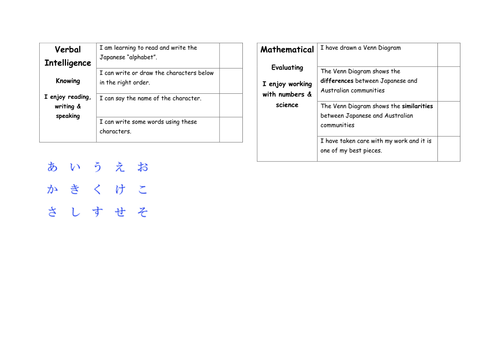 Ideally suited to students from Yr 3 upwards, this Multiple Intelligences assignment requires students to complete 8 of 16 tasks over a 10 week term. Teachers will need to download the assignment and print double sided, then fold in half. Select coloured card/heavier paper for the students to create their "passport" - extending them by using kana. Staple in the centre. As each task is completed, a sticker is placed on that page. Suitable Japanese icons/pictures are readily available on the web if the accompanying worksheet of stickers doesn't suit. Some students will seek to do more than the 8 tasks and I would suggest that this be counted as extension work. A marking sheet is also included.