Secondary Japanese resources: texts
Keeping your class engaged with fun and unique teaching resources is vital in helping them reach their potential. With Tes Resources you'll never be short of teaching ideas. We have a range of tried and tested materials created by teachers for teachers, from kindergarten through to high school.

Breathe new life into your lesson plans with our primary and secondary school classroom resources. Whether you're looking for fun maths worksheets or brand new guided reading activities, we have thousands of free and premium resources for you to download. From preschool to primary you'll find phonics worksheets and classroom games. From Year 11 through to senior secondary we have everything from Japanese lessons to algebra activities, as well as revision guides for tests and exams.
Read more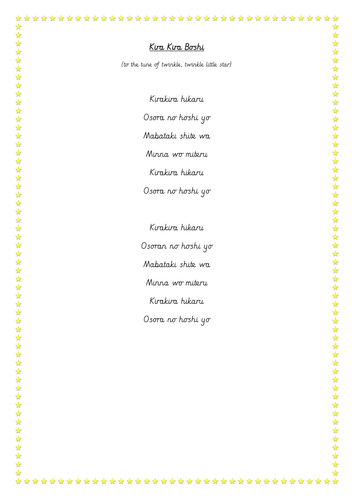 Every two years, our school puts on a Summer Carnival where each year group gives a performance based around a different country. Last year, Year 3's country was Japan. The children learnt how to sing 'Twinkle Twinkle Little Star' in Japanese. They also performed a contemporary dance and wore traditional Japanese clothes and accessories. It was a fantastic event and the children loved every minute of it. I have uploaded the lyrics in case you would like to try something similar at your school. This link takes you to the music: https://www.youtube.com/watch?v=DGgOKEaMWZU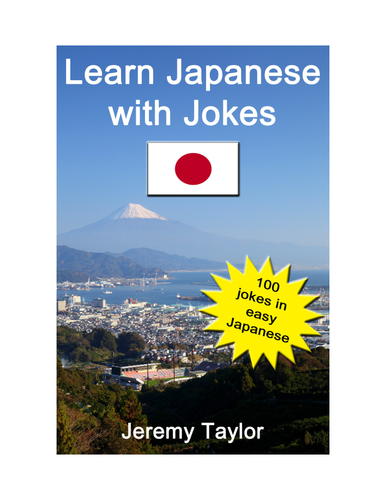 Learn Japanese With Jokes - sample is a sample of the full book, Learn Japanese With Jokes. In the sample there are ten jokes in Japanese together with vocabulary support and English translations. There are lots of different ways you can use them in class: As revision to illustrate a grammar point. Matching exercise - can they match the Japanese jokes with the English translations? Reading practice - short reading in Japanese and they are rewarded with a laugh if they understand it. Shouting dictations. Jigsaw text (cut up a joke line by line, can your pupils put it back together?) As a reward for good work/behaviour. The book has proved very popular with lots of teachers (and pupils). Why not give it a try?
My publication is translated in Chinese by Google Automatic English-Chinese Translation.