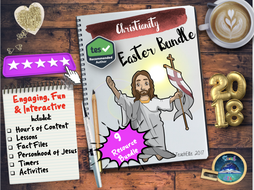 TES PICKS
Easter : Easter Bundle
Easter : Easter Bundle
Included in this pack is a selection of our Easter activities, timers and lessons.
We hope that you enjoy this resource! If you review this resource we will give you another resource of the same value for FREE.
We would love your feedback, if you like what you see, please follow us: on Tes <a href="https://www.tes.com/teaching-resources/shop/TeachElite">TeachElite's Shop</a> click the'Follow this Author button' . We will keep you updated on any sales we throw or FREEBIES we upload.
About this resource
Info
Created: Mar 4, 2018
Updated: Mar 26, 2018
By adding a School licence it allows you to share this resource with colleagues at your school. Without it, this resource is licensed for use only by you. Read licence details