Elementary school Mandarin resources: clothes and fashion
Keeping your class engaged with fun and unique teaching resources is vital in helping them reach their potential. On Tes Resources we have a range of tried and tested materials created by teachers for teachers, from pre-K through to high school.

Breathe new life into your lesson plans with our elementary, middle school and high school classroom resources. Whether you're looking for fun math worksheets or brand new guided reading activities, we have thousands of free and premium resources for you to download. From kindergarten to elementary you'll find K-5 resources, including phonics worksheets and numeracy games. From middle school through to high school we have everything from Spanish lessons to algebra activities, as well as Common Core-aligned lessons and revision guides for tests.
Read more
Worksheet with reading exercises about colours and clothing in Mandarin Chinese.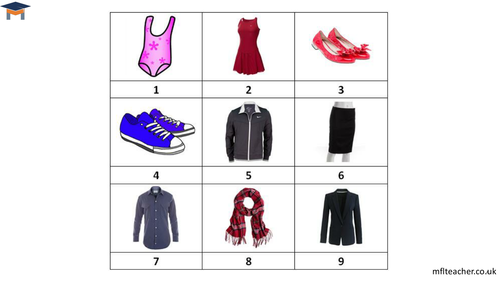 Whole-class activity, which could become pairwork. Instead of saying, for example, "2 plus 3", you say, "une robe plus des chaussures". Students' answers would then be "une veste", instead of "5". Make the calculation as complicated as you like!
Engaging Posters ready to be displayed in classroom. This series of word mats can also be printed out as a mini-book. Including: Sports Countries Colours Body Parts Food&Drinks Clothes My Pets (Animals) Ballgames Days of the week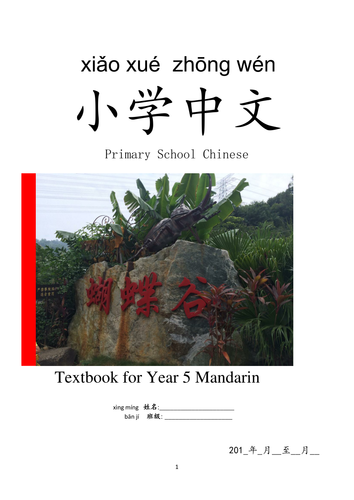 The resource include class work and homework, which emphasis on practicing students Chinese handing writing skills and developing their pinyin reading skills and speaking skills. All the languages related to their daily languages in schools and at homes, students can use them directly after learning. The Class Teacher do not need to spend time in preparing their lesson plan, the teaching material also include students' self assessment material which greatly help them being the master of their learning.