7Uploads
207Views
122Downloads
Two sets of name labels for children with book characters on them. Word versions available.
Helpful leaflets to support parents in helping their children to use the Kinetic Letters handwriting scheme used by their school.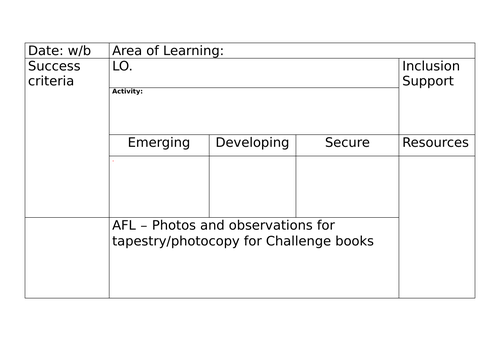 Templates for adult lead plan and group assessment.
Little books of Nursery Rhyme characters for children to draw pictures and write sentence based on a character from a Nursery Rhyme.
Practice sheets for children using Brave Monkey and Scared Monkey.
Little book for children to write about treasure or being a pirate.